Like many passionate stories, this one started during the pandemic in 2020, when a political scientist-turned-painter decided to revisit a quintessentially Middle Eastern artform to create stylish art
Arabic, an alluring language that carries staggering depths of meaning, has one of – if not the – most prominent writing styles. Flexible in its range of possible combinations, it became an art form of spiritual significance, keeping those who seek its mastery in a constant strive for the balance between technical and beautiful applications. Tajaleyat, an art brand launched by a couple seeking to fill their home with Islamic verses and sayings that are soothing to the heart during the lockdown in 2020, presents Arabic calligraphy through a fusion with art aiming to bring forth the ocean of emotions behind its twists.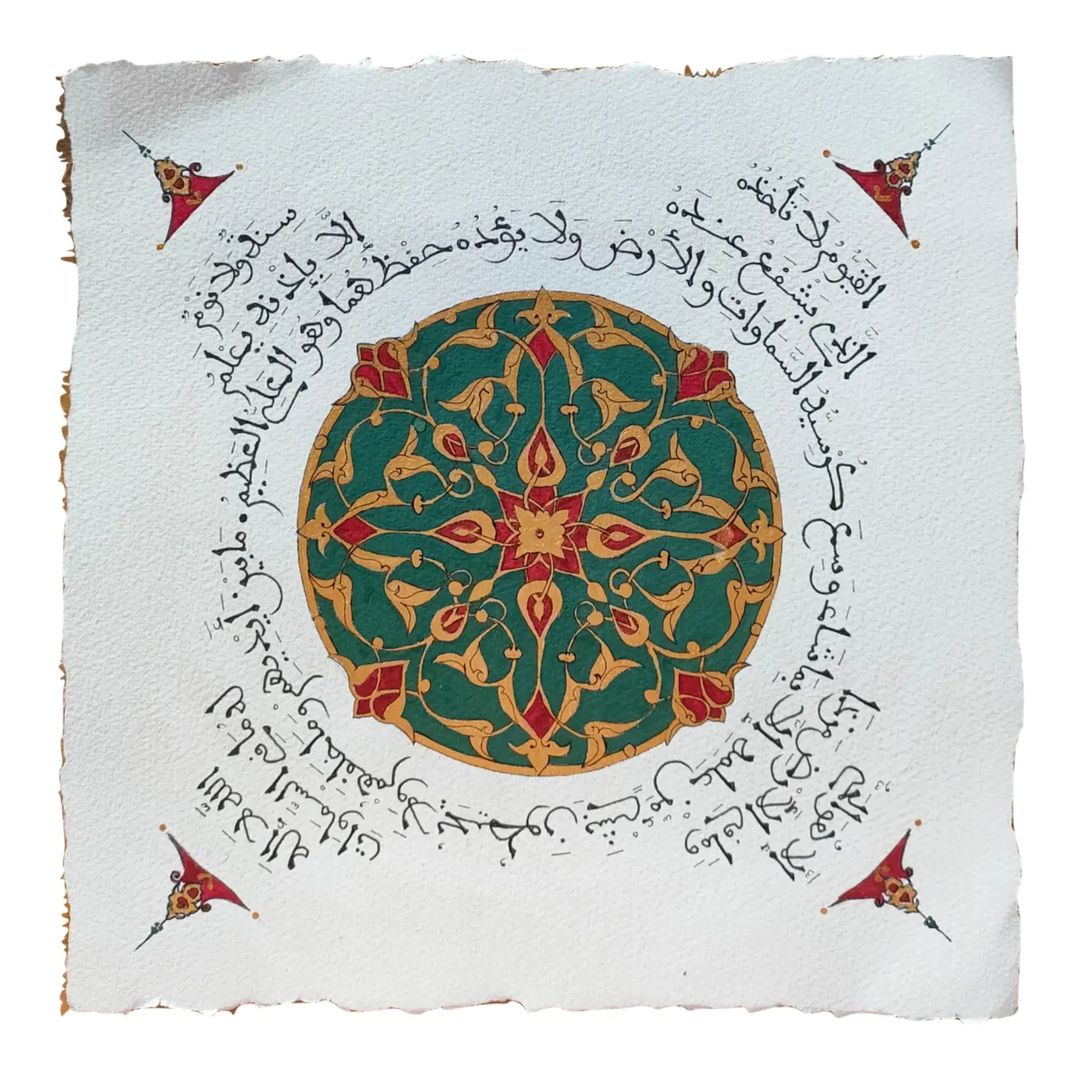 "We were moving back to Egypt and had plenty of self-reflections that ultimately lead us to focus on paintings," co-founder Gamila Mourad tells #SceneHome. Mourad is a painter who studied political science but chose to designate her time for art, and she wasn't alone. Husband Mamdouh Eid joined her by shifting course from engineering to the immaculate typography in Tajaleyat's artworks, while also pursuing a career in life coaching.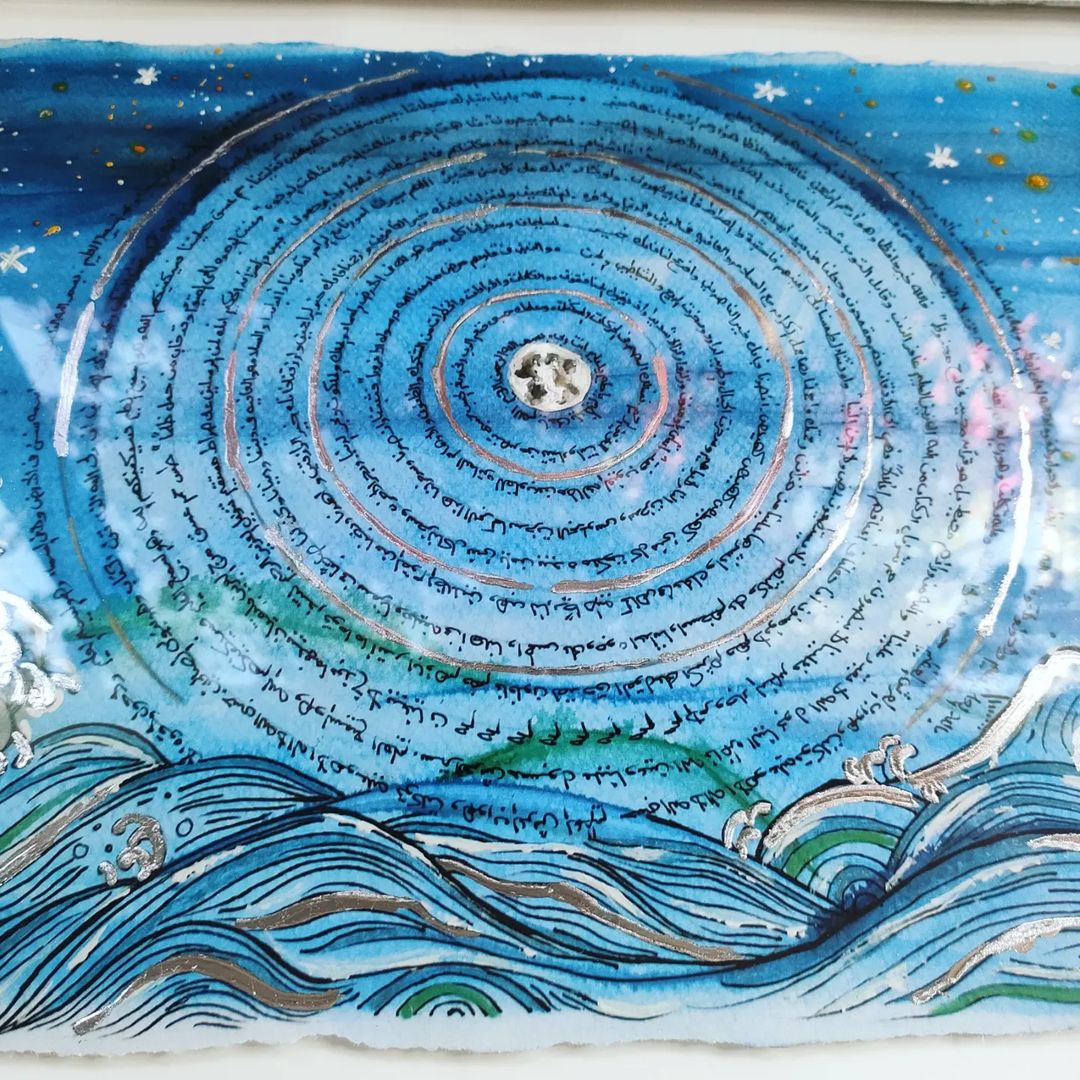 While at home, they decided to create their first painting together. "Hezb Al Bahr which depicts sayings of the prophet we hold very dearly," Mourad says, describing the painting that kickstarted an avalanche of requests, and features calligraphy that circulates a central focal point with waves overlapping at the bottom. "Our choices are usually verses that are close to heart. Most of them seem cliché or cheesy, but we present them in a different light using art."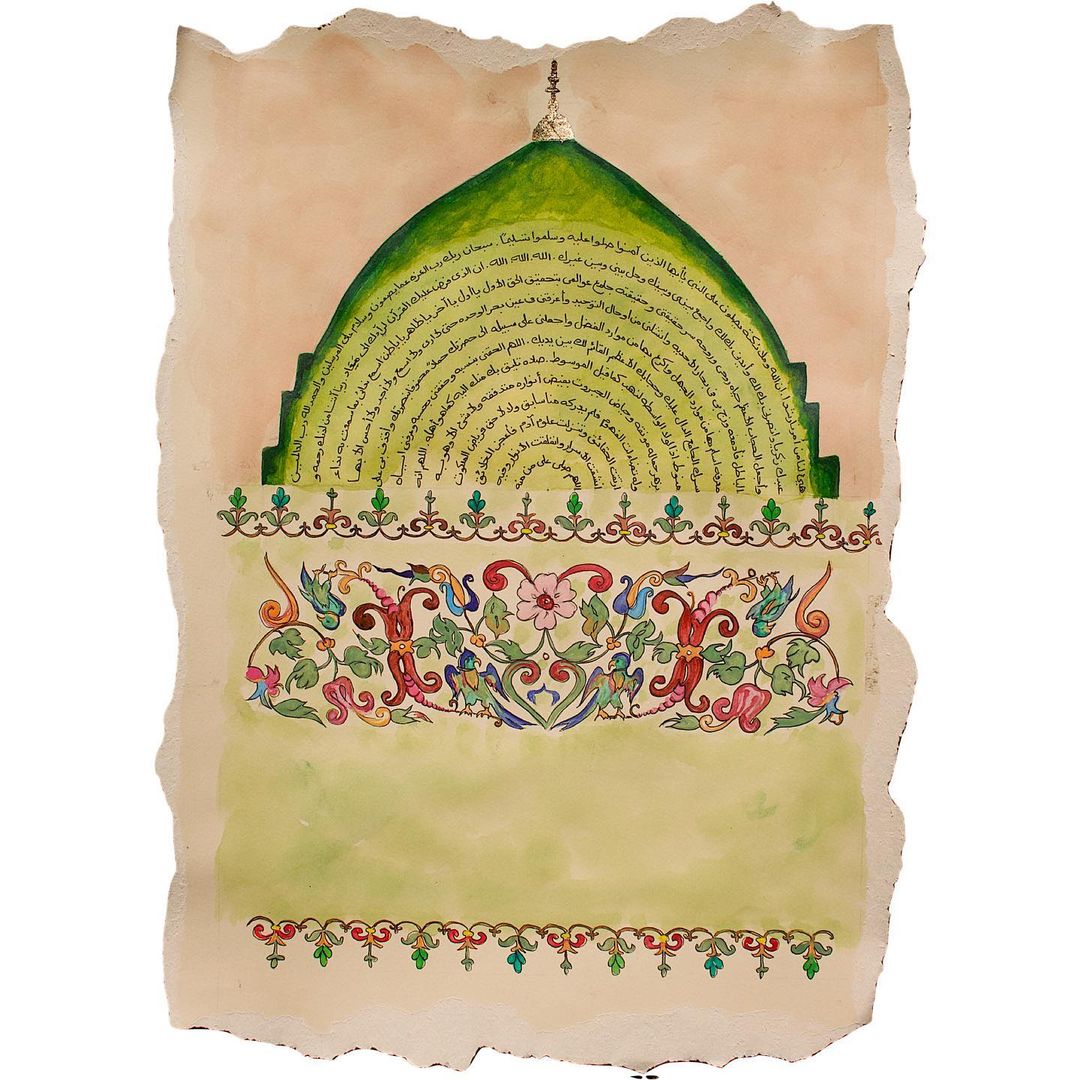 Colours vary according to the verse or the poem being illustrated. For example, if the rhetoric is majestic then tones tend to get warm. The artforms are floral with golden ornaments and, sometimes, borrow from many themes. "I began extensively researching Islamic decorations and ornaments. Some are derived from the Mamluks and others are Ottoman," Mourad continues. "We're drawn more towards floral variations of them as they are more subtle and gentle." Their depiction of Sheikh Abdulsalam El Asmar's sufi prayers features the dome of his mausoleum in Morocco, paired with a floral variant of ottoman ornaments that eased the edginess of the architectural illustration.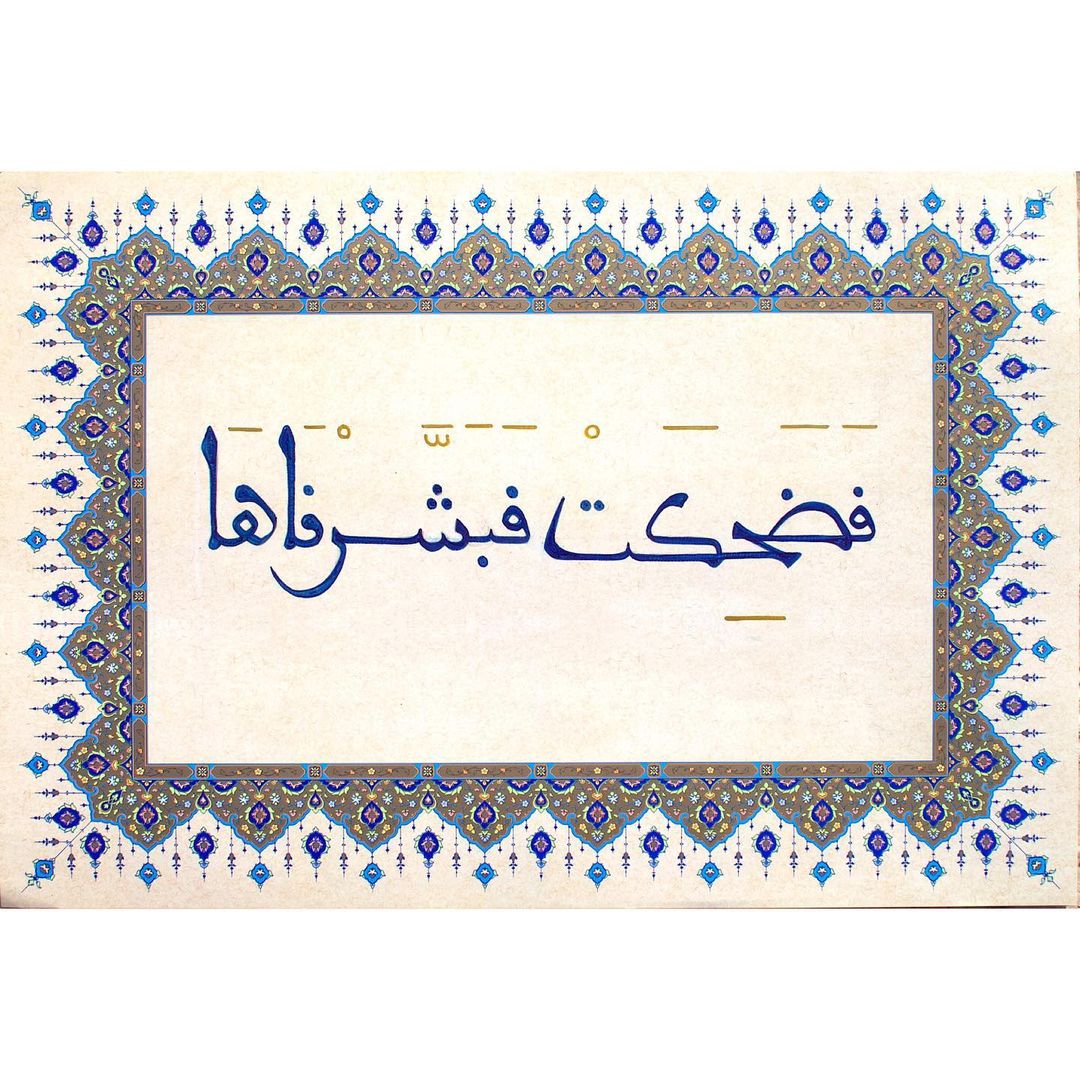 "Sometimes clients ask for wooden frames if they are meant to be placed close to the floor," Mourad says. Demand is split between calligraphy and art, but the common feedback they get is that the sayings are soothing. With gold being on most frames to match the common hue of Islamic ornaments, they come with double-glass which makes them appear suspended.
Planning to explore more materials to work with, like ceramics, Tajaleyat are keen on expanding their artform to grace more surfaces of homes, adding to their abundance of visual joy.