Go beyond the utilitarian with these aesthetic storage solutions that do more than just tidy your spaces up.
Most storage solutions are neat and efficient. They're also boring! Luckily we've created this splendid selection by local brands that don't just tidy your spaces up - they enhance them.
Zan Wood & Glass Jars by Serag Mounir Designs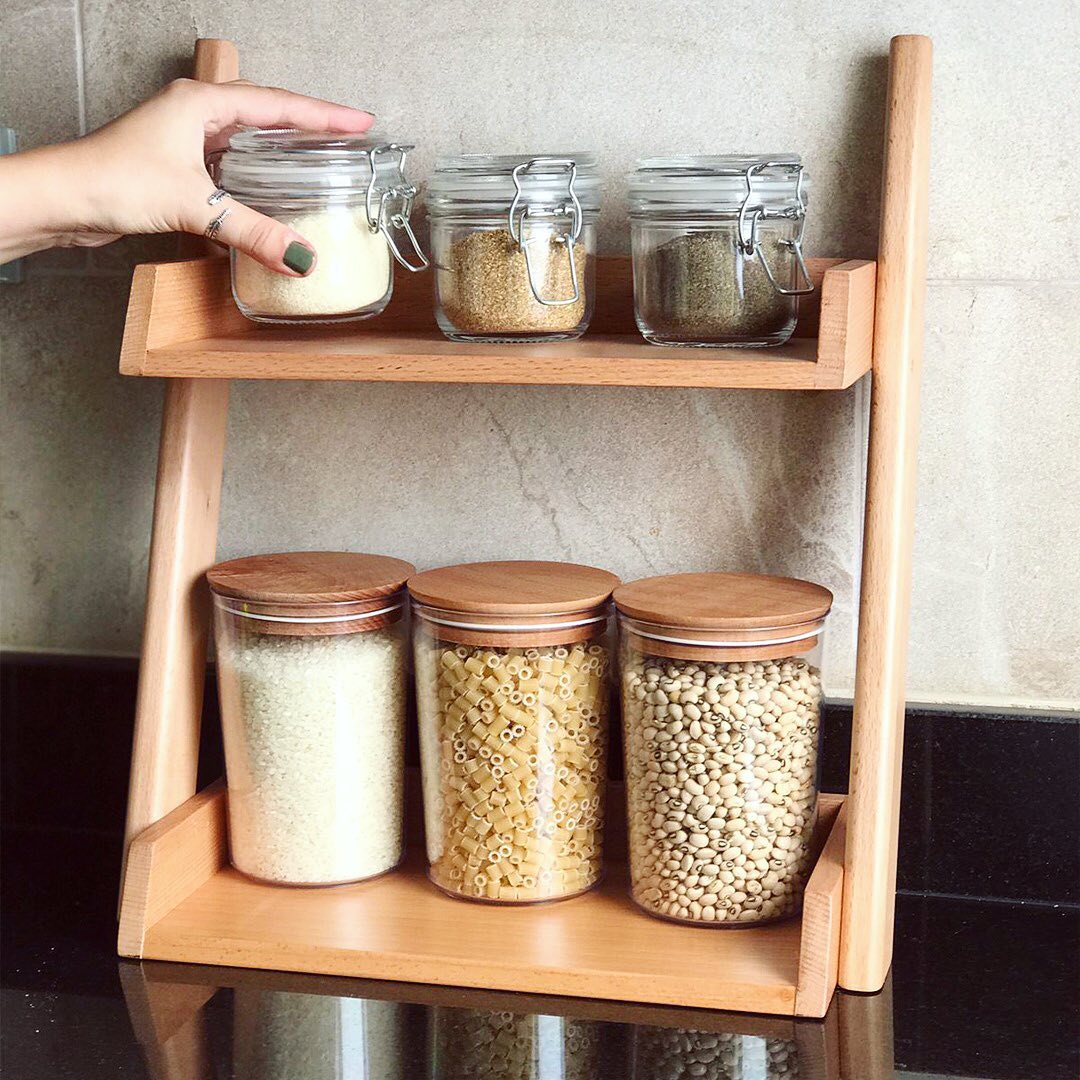 Traditional all-glass jars are cool or whatever, but these wooden lids add an irresistible rustic touch to our kitchen cabinet.
Tie Your Shoes Unit by Core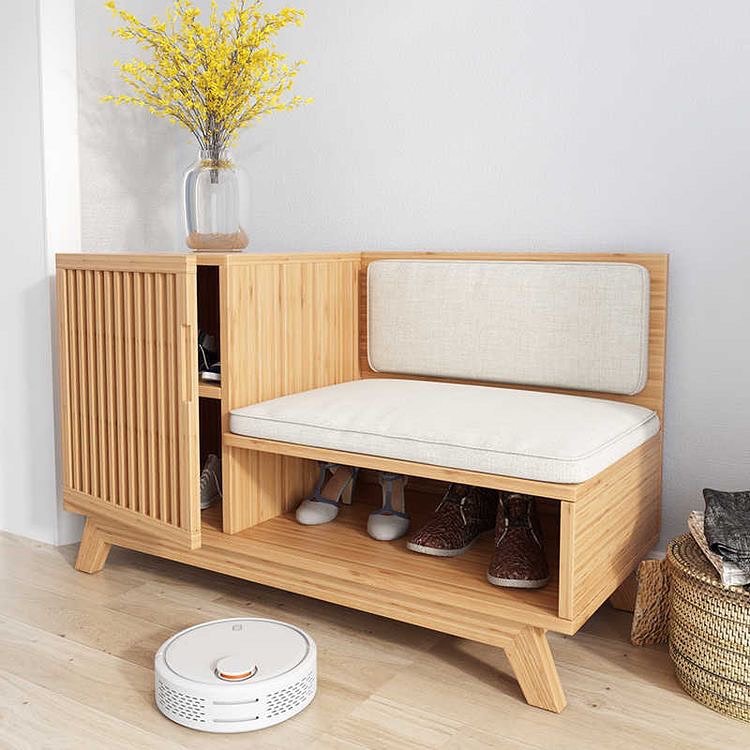 As pragmatic as it gets, this unit is a shoe closet and bench in one. The name really says it all.
Woven Basket by Baddara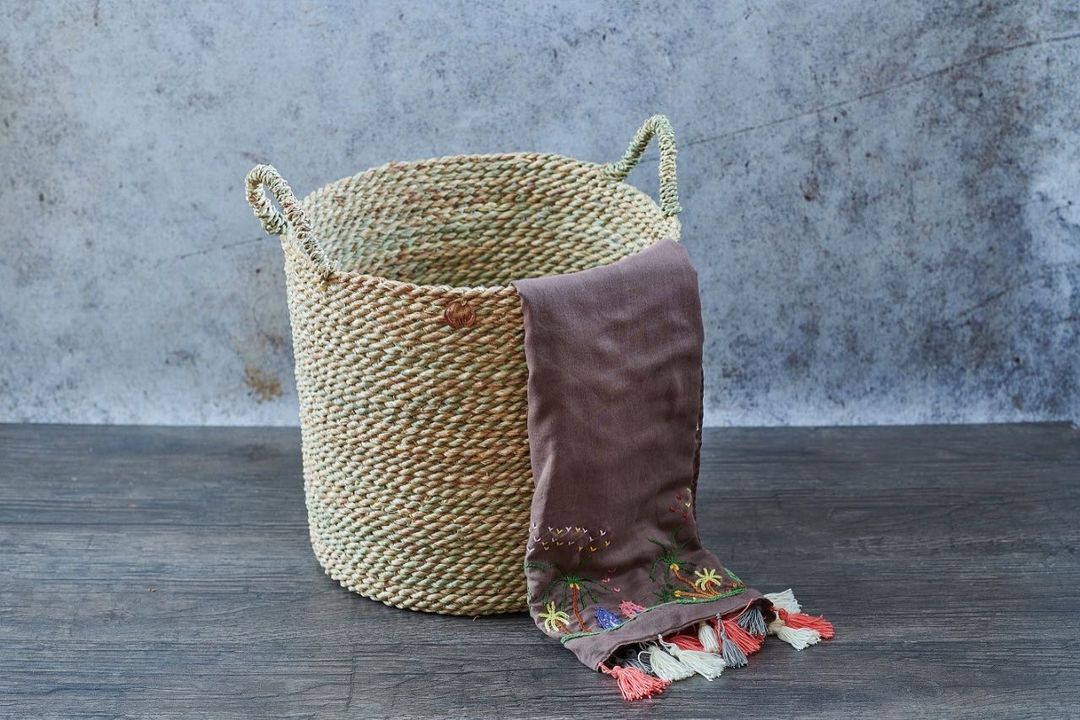 These handmade baskets come in an array of sizes for everything from laundry, blanket throws, or toiletries. Perfectly boho, they fit in with summer home decor or minimal organic design.
Boho Basket by Eunoia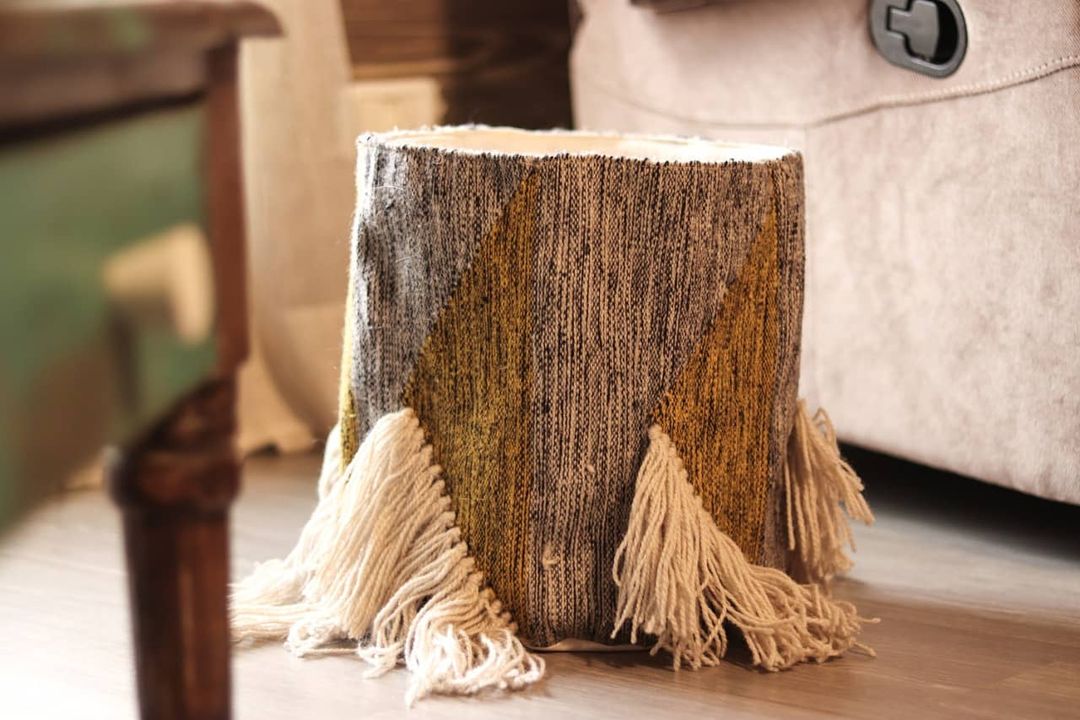 A hamper? A cute spot for all your mittens, socks, and scarves? This bohemian chic basket does it all.
Hand-painted Misshapen Bowls by Caravanserai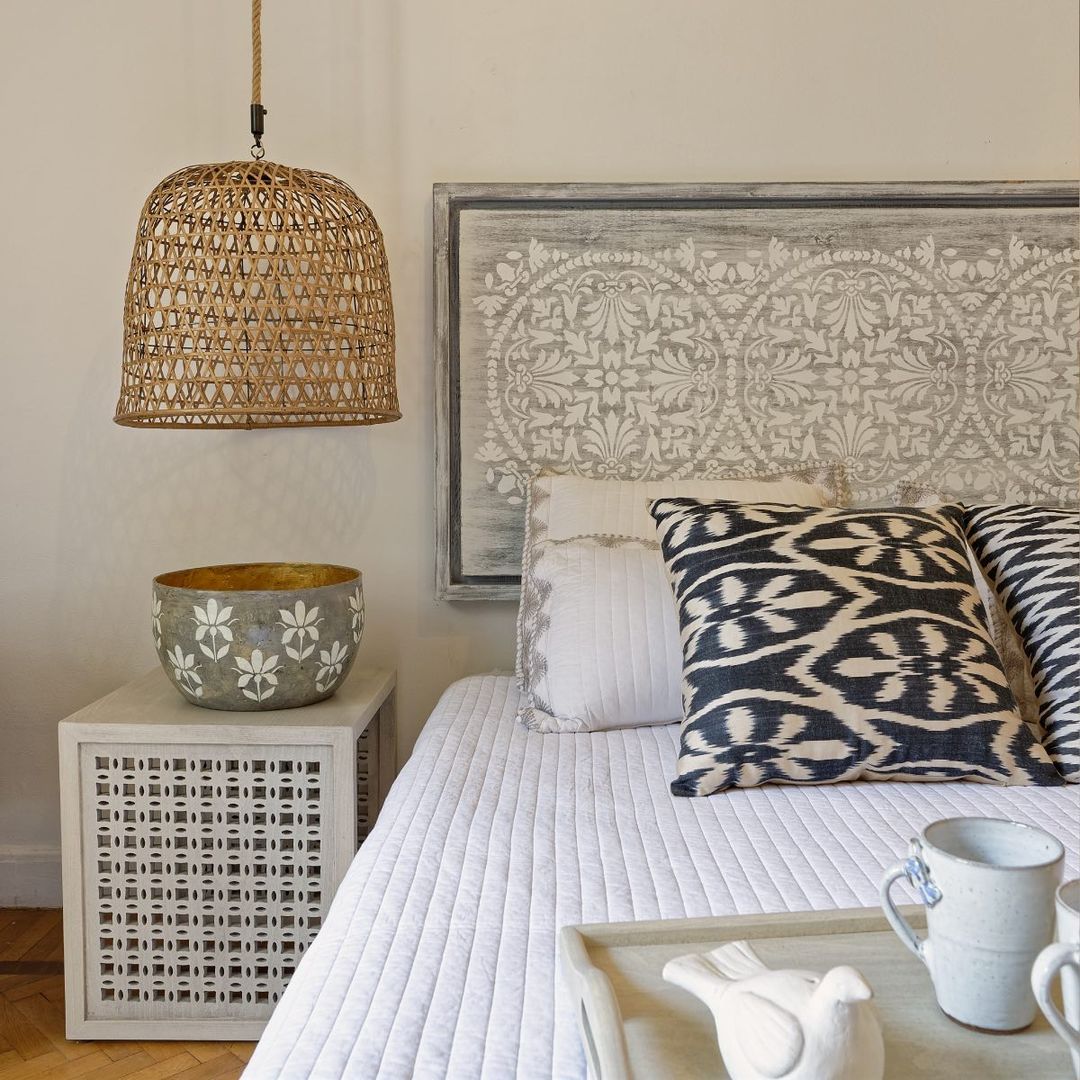 Zamalek's Caravanserai is home to generously sized, hand painted bowls that are as pragmatic as they are beautiful. Have your pick of Arabic calligraphy and florals amongst a wealth of options that you can use for fruit or toss your keys into.
Butler's Cart by Razzmatazz Interiors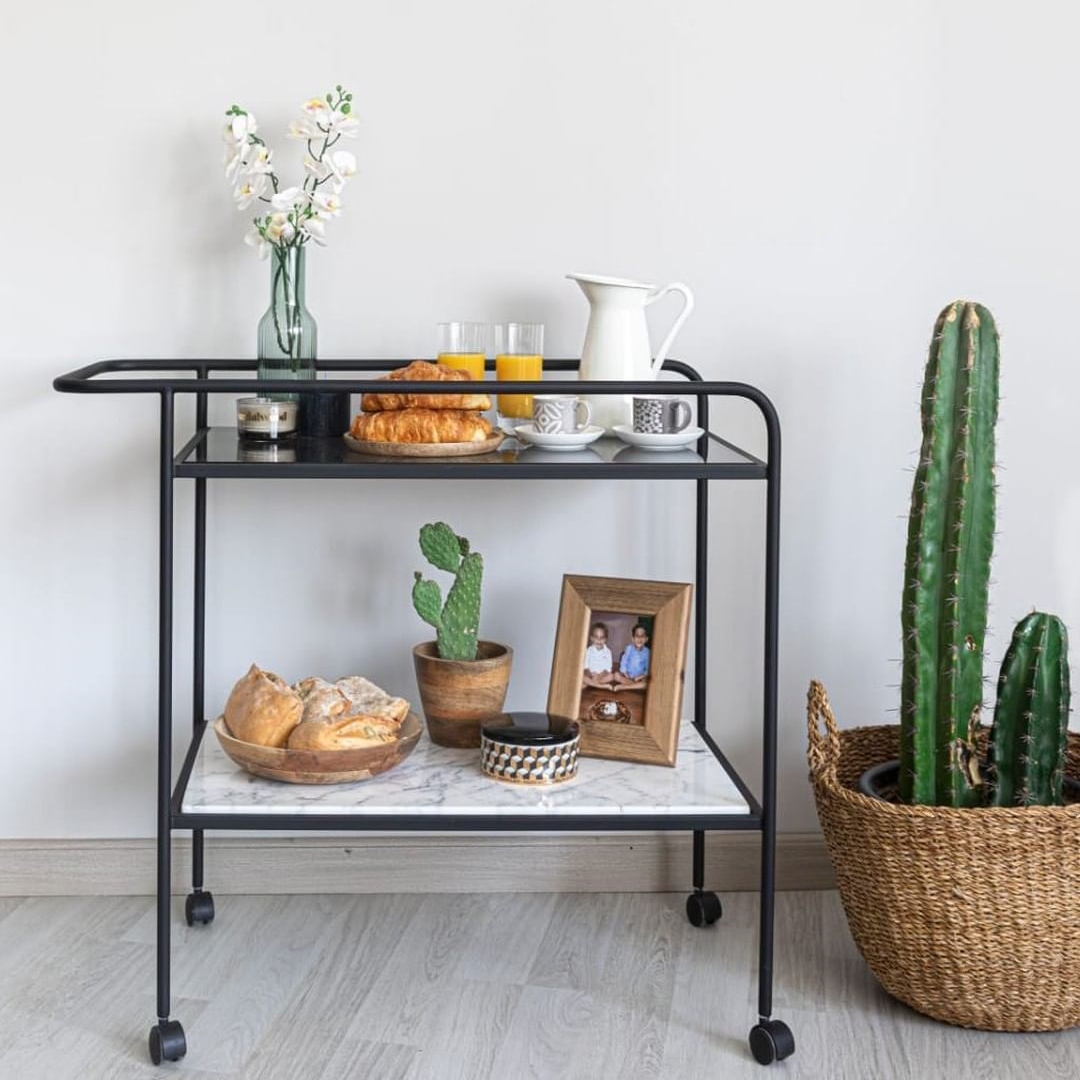 Whether you fancy an evening drink or just another cute storage solution, this sleek black cart from Razzmatazz Interiors will render you the chicest bartender.
The Trianon by Casa Designs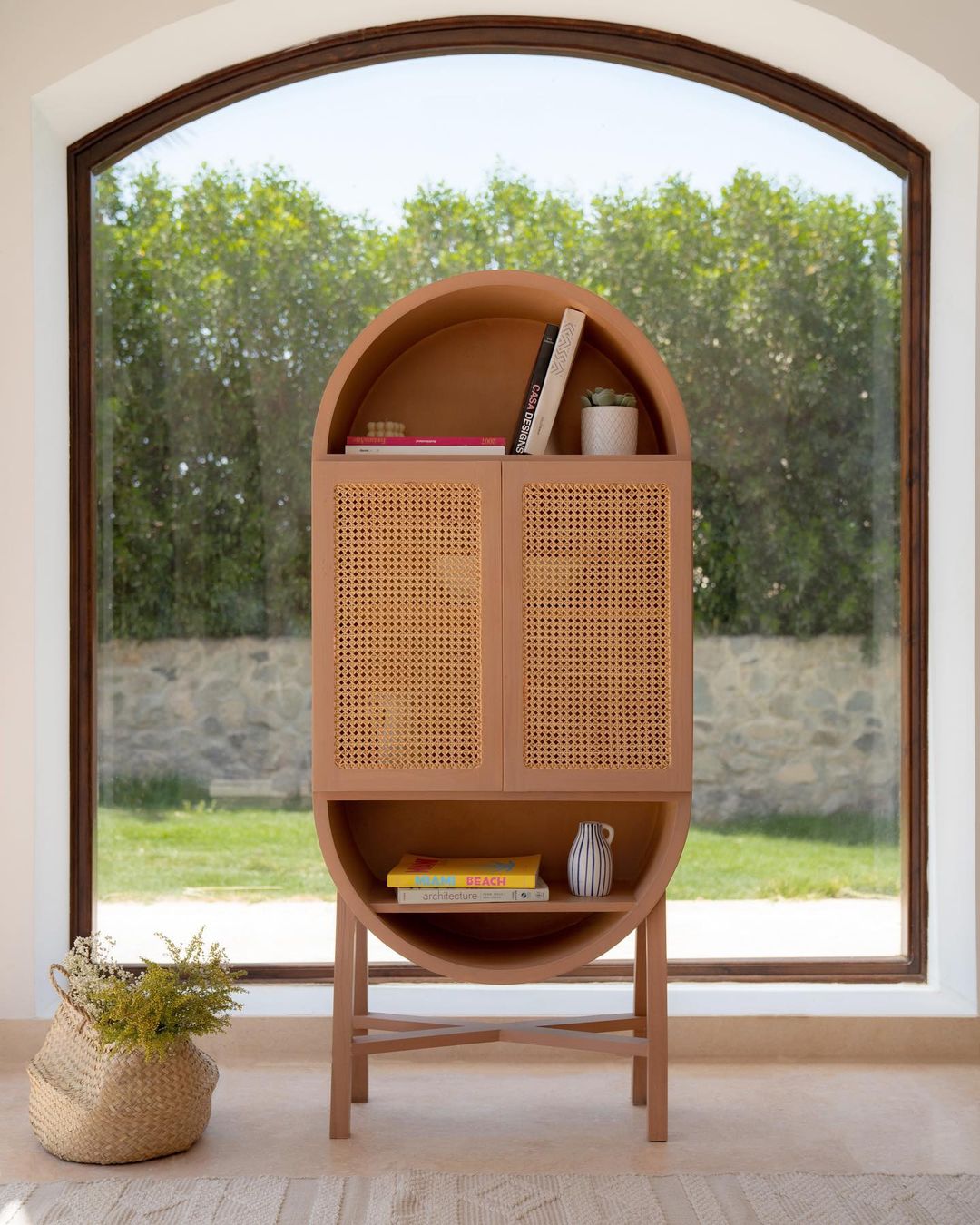 This accent cabinet pairs well with mid century, coastal, and traditional aesthetics. Inside the two doors is an interior shelf that's perfect for storing essentials in the living room, dining room, or bedroom.
Arabesque Boxes by Dokan Boutique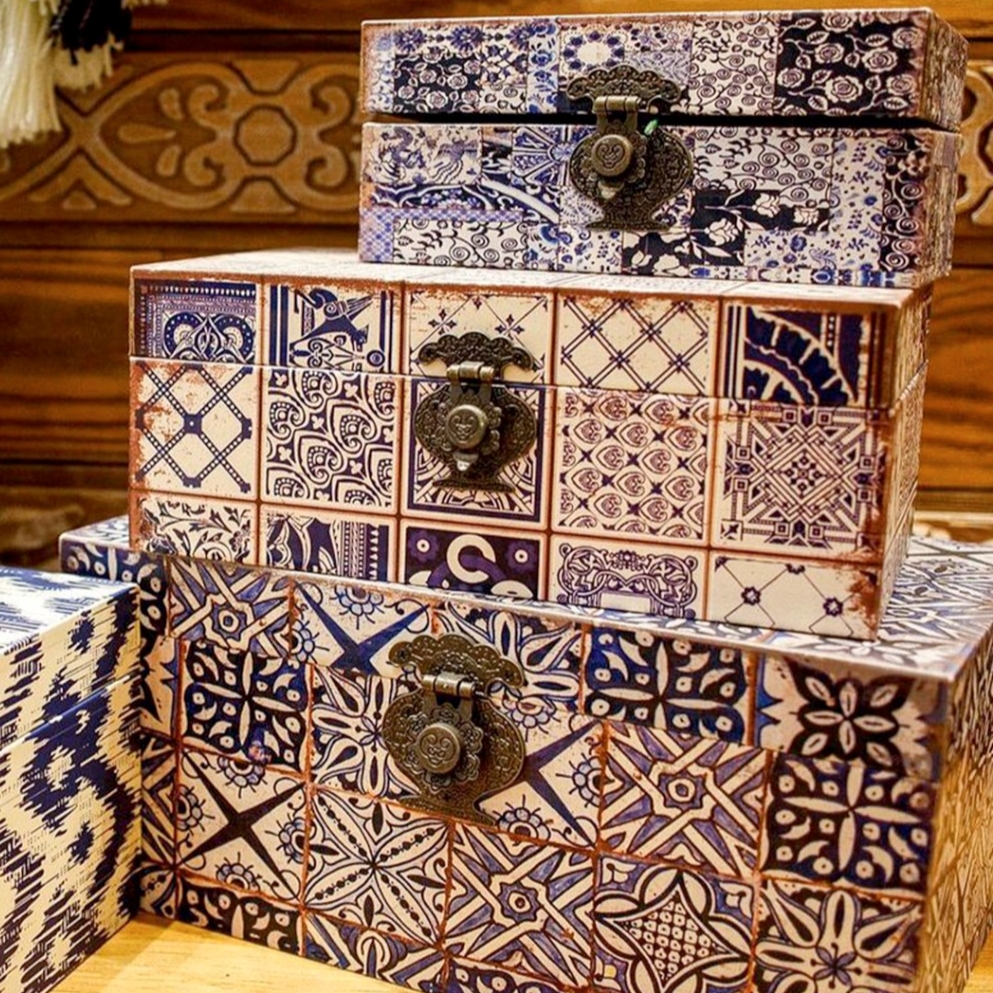 With exquisite Arabesque tile designs, these geometric goodies can be used to store your jewellery or other precious items in style.