The home boasts an open-air courtyard from which all else unfolds.
Famed French shoe designer, Christian Louboutin, straddles two worlds. One is the world of style and star-studded events; ones whereby his distinctive red-soled stilettos make frequent appearances on global red carpet events. The other is a quiet refuge tucked away in the desert not far from the banks of the Nile, close to the Egyptian city of Aswan.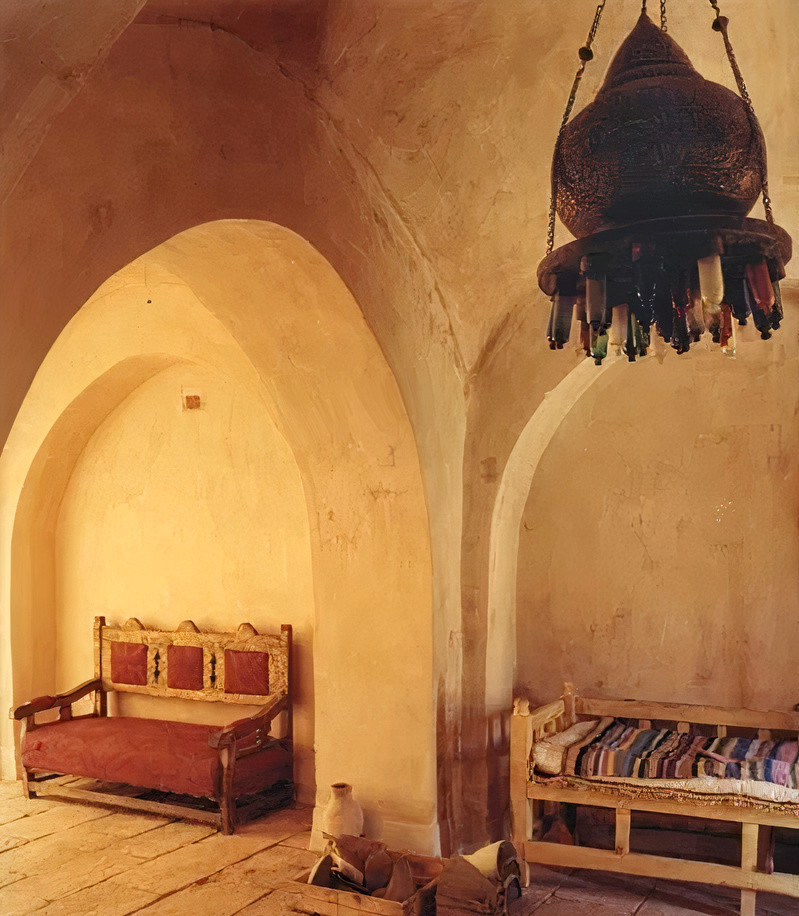 A quaint getaway overlooking the remains of an ancient temple, Louboutin's yearly travels to his Egyptian home always managed to intertwine themselves with creative convalescence periods in Egypt.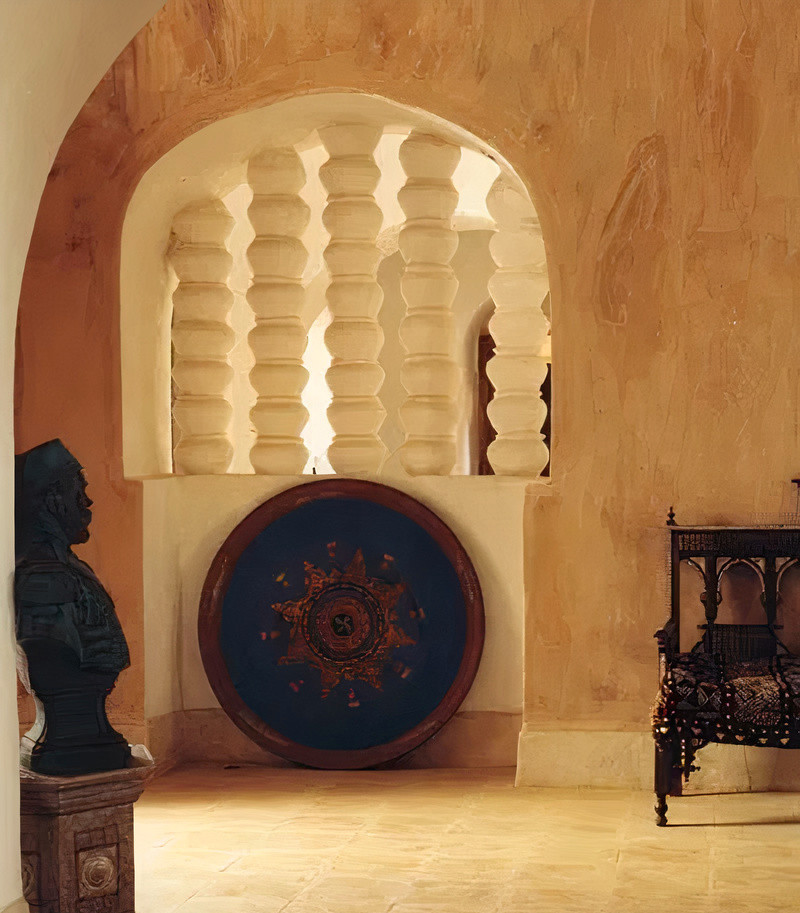 The building was constructed using ancient Egyptian techniques and earthen bricks, and then upgraded by Louboutin to include an additional level and a rooftop belvedere overlooking ancient deserts. Whilst its construction proved difficult for the designer - as he consistently had to factor in unpredictable weather changes - the Louboutin's Egyptian abode proved a respite from his tumultuous life.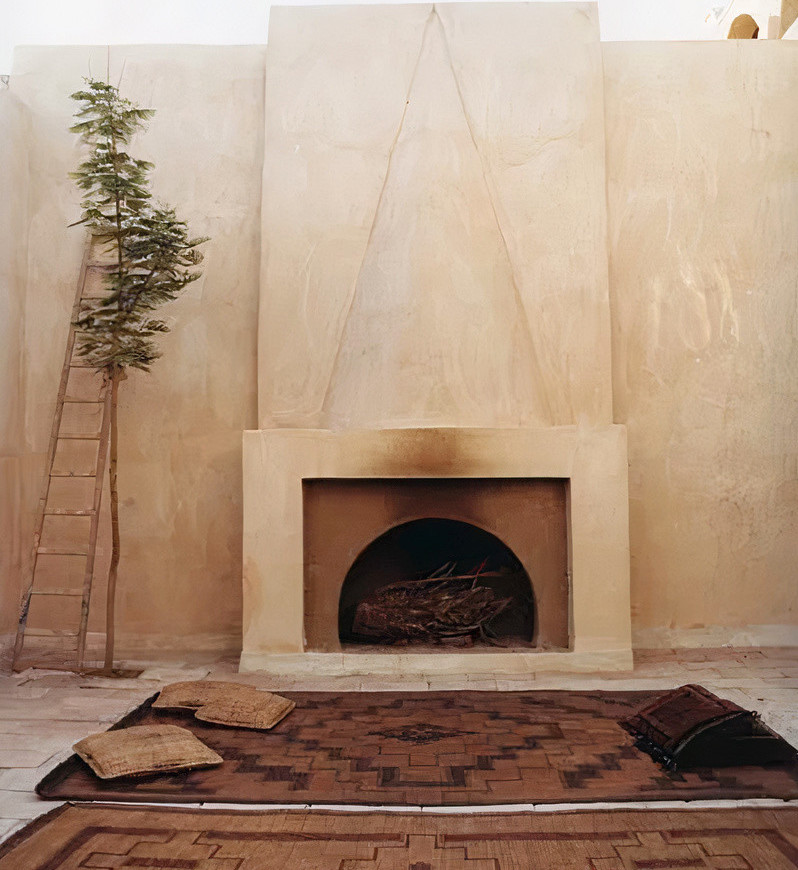 The rooms are adorned with items that Louboutin has acquired while travelling, including rugs from Morocco, handmade furniture from Cameroon and fabrics with Uzbek embroidery. The home's interiors boast waxed Terra-cotta flooring and an open air courtyard that blazes through the chilly dessert evenings and fosters a warm centre from which the home unfolds.
Photography Credit: Ivan Terestchenko