With only 35 sqm to work with in this coastal cabana, Heba Fareed uses space and muted colours brilliantly to create this rustic design in Ras Sedr.
This 35 sqm coastal cabana was designed for a Hany Saad Innovations project in Ras Sedr by designer Heba Fareed. Since it's by the beach, it follows that the rustic style felt the most natural. The space is imbued with raw materials, with its floor covered with fair concrete while the walls are more textured, all while using wood to make the aesthetics even warmer.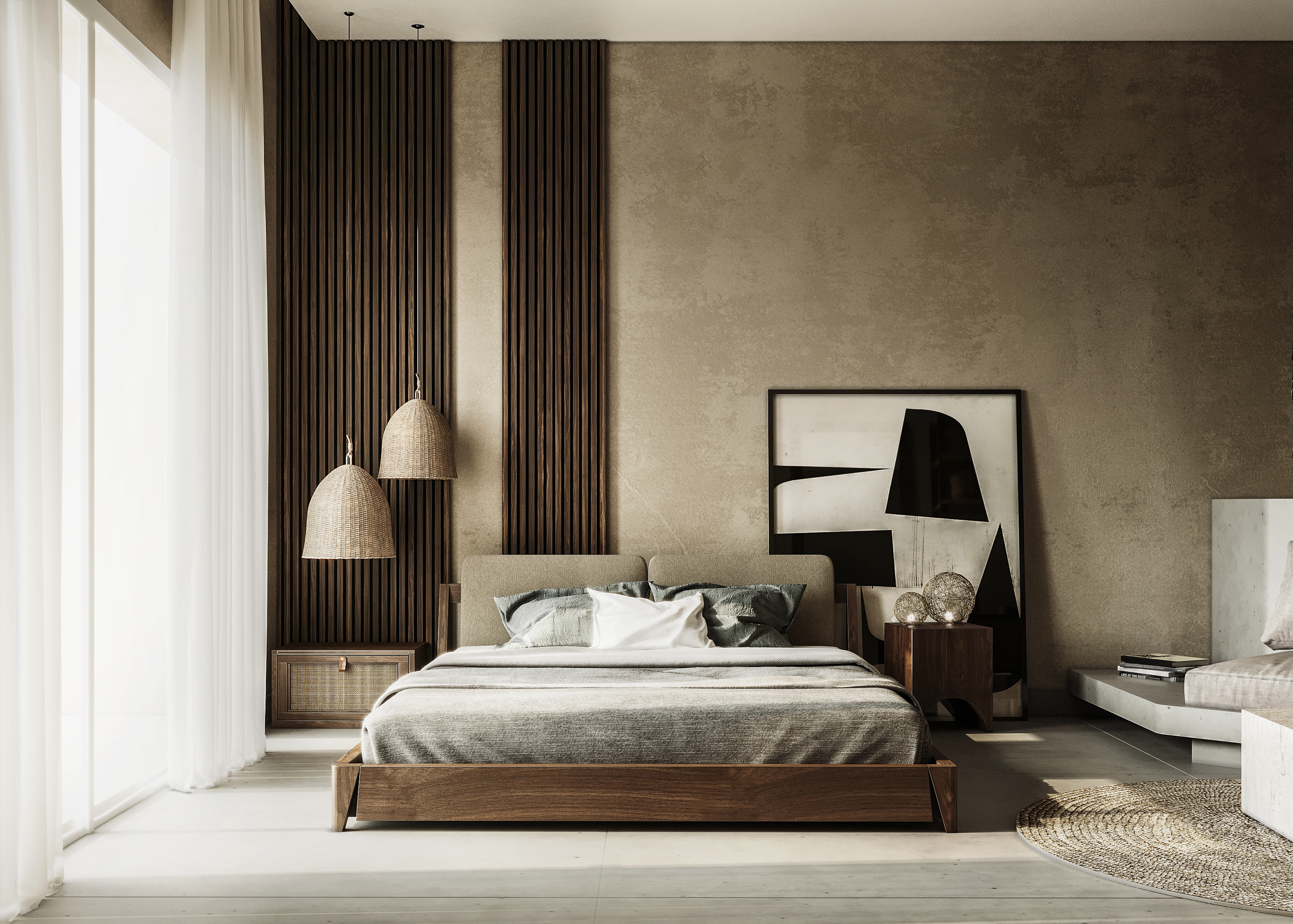 The designer presented two proposals and made the decision to go with the darker tone as it conveyed the mood better. "It made the setting feel more warm," Fareed tells #SceneHome. "Even the grey used on the fabrics and cushions had a warm tone." The designer approaches colour with subtlety, only letting in muted hues into the space like the camel cushion on the sofa and the beige round rug on the floor.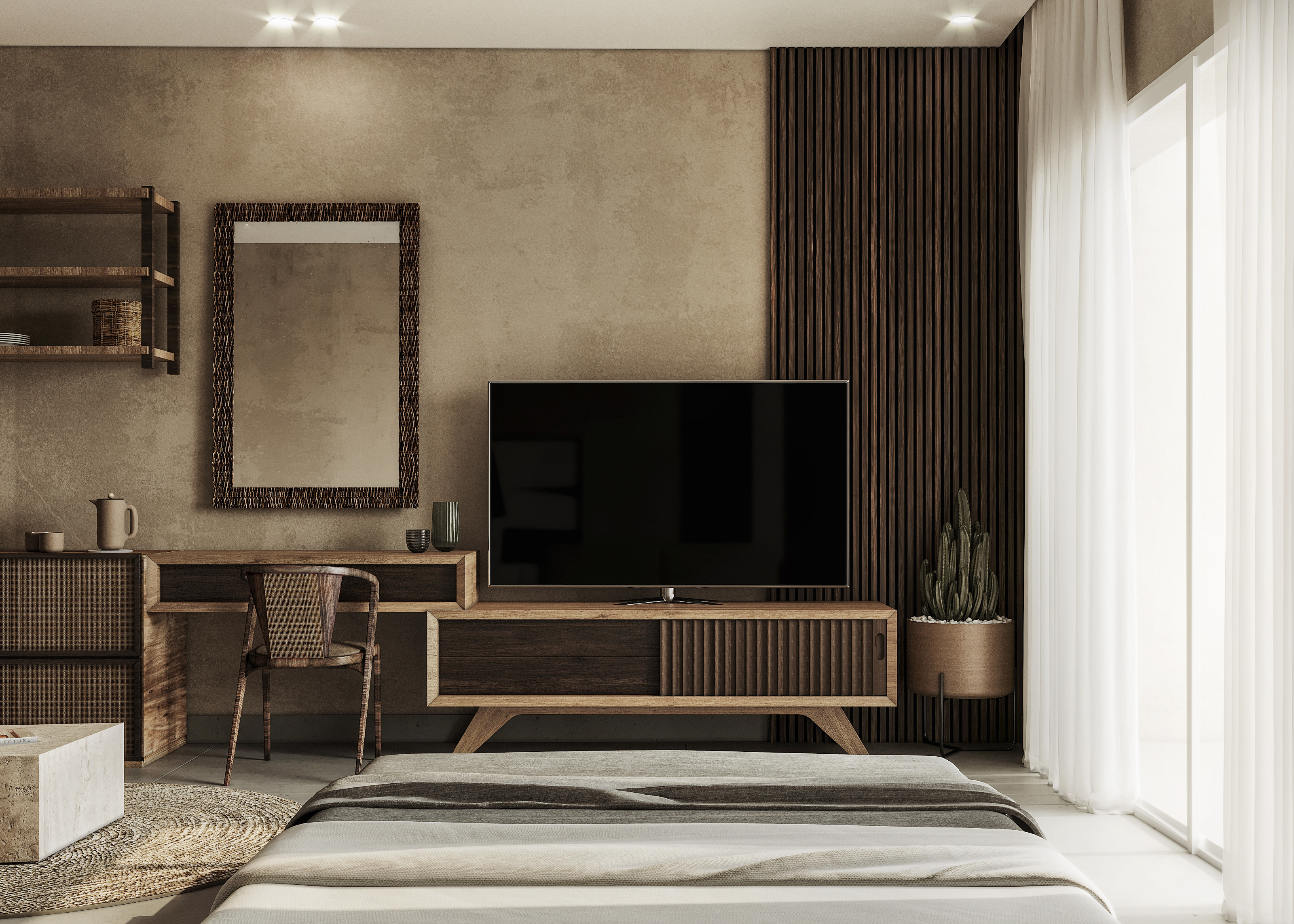 Above that rug rests a coffee table that features both concrete, the material used on the surfaces of the cabana, and wood, which is featured in most of the furniture. Illustrating the designer's keenness on maintaining a scheme while still leaving room for contrast, like that black and white abstract painting that completely breaks the monochrome palette, but does so with an air of neutrality.
Aside from the warm textures and tones, the brilliance of this design comes across through its spatial qualities. Fareed designed a bar with a sofa built in its bold and edgy form, creating a dynamic set up at an angle that allows it to view the television placed atop a neat wooden cabinet that is adjacent to the rattan-infused kitchenette; a material Fareed felt was fitting for Ras Sedr aesthetics.