Once a family estate that had been designed 40 years prior, Hedayat Taymour - founder of JAM by Hedayat - has transformed this deteriorating home into Villas d'Egypte, a charming boutique stay.
"It was a labor of love aimed at preserving memories and celebrating them," Hedayat Taymour - a founding partner of Eklego Design Studio and, more recently, founder of JAM by Hedayat - tells SceneHome of her renovative work on Villas d'Egypte.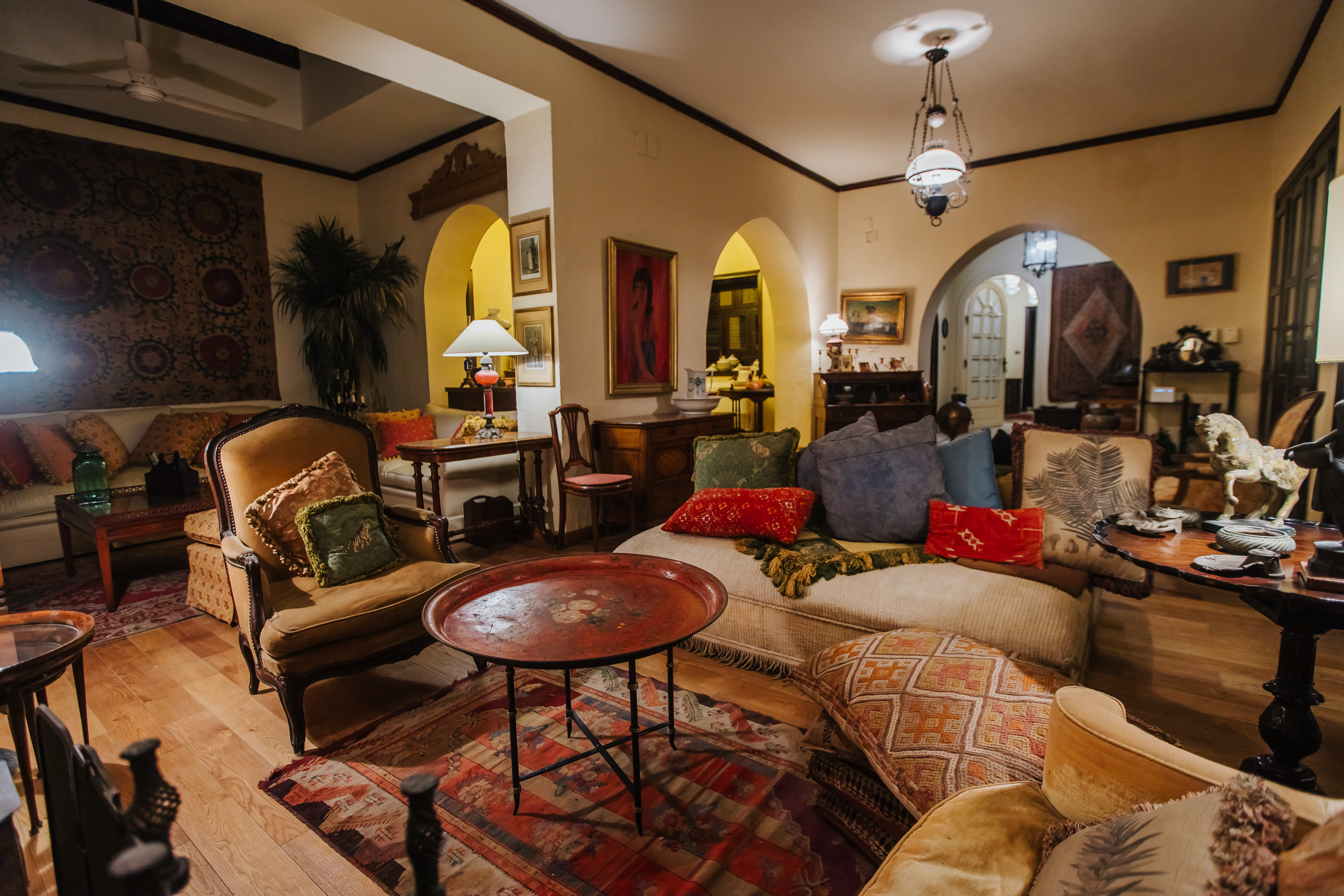 The villa was once her husband's family estate designed by architect Mohamed El Husseini 40 years ago. Taymour had since transformed it into a boutique stay in December 2020, and doing so was no small task. Finding the fine balance between preservation and renovation in the lush countryside of Mansoureya, between Cairo and Faiyum, is like walking on a tightrope. That said, the London-based designer was determined on making it to the end of the wire. This was about more than artisanal terrazzo overhauls or an open patio turned into a cozy kitchen. To her, this was about what we naturally hold dearest to our hearts - family.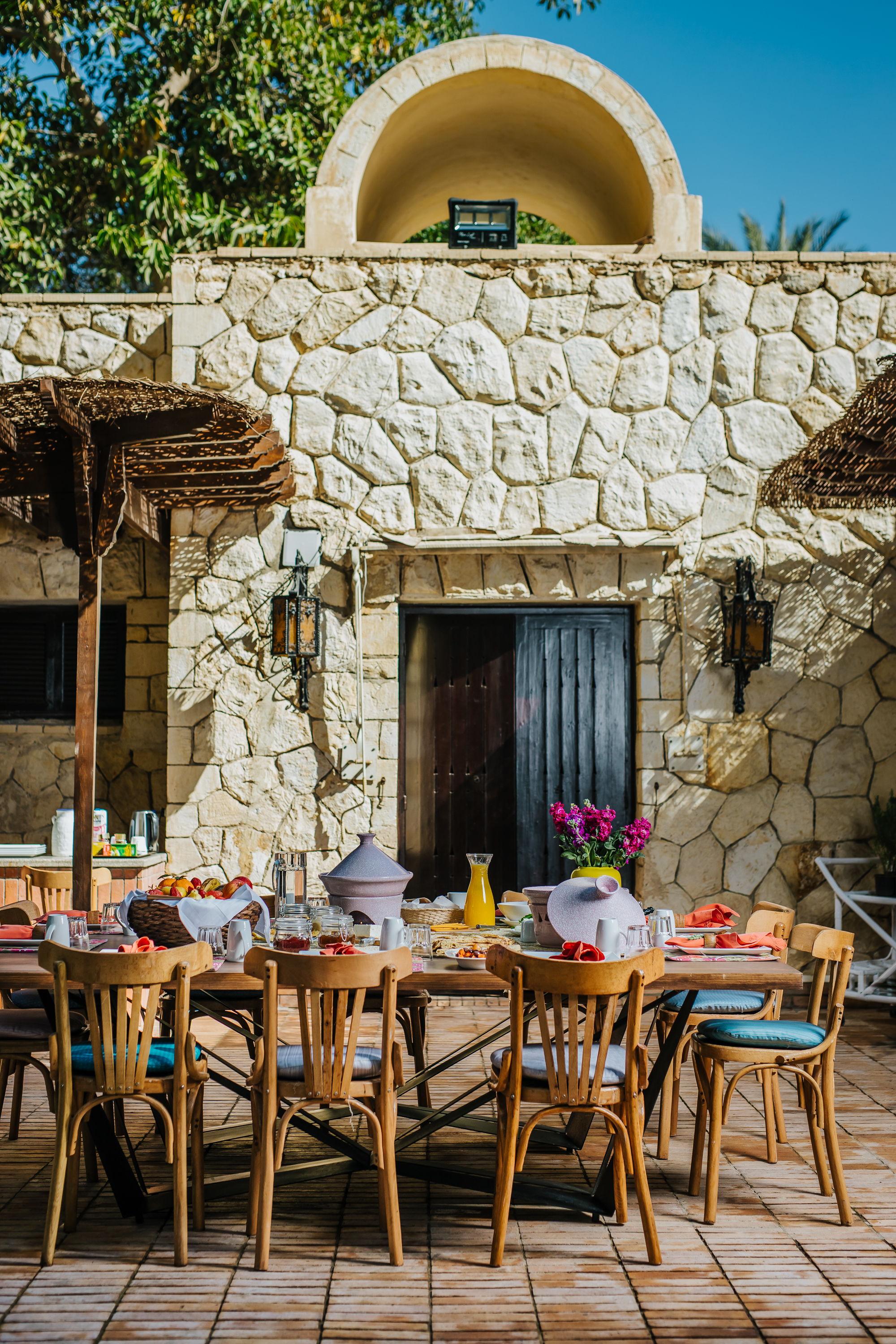 Prior to moving to London, Taymour worked on a plethora of projects as Eklego Design Studio's founding partner, where she still provides consultations. In 2019, she launched JAM by Hedayat with a focus on interior design in the UK, Europe and Egypt. But then something in Egypt stole her attention. "While abroad, we noticed that the estate was falling apart and we had to save it," Taymour recalls. "We wanted to turn it into a hospitable abode offering timeless dwellings that are nestled in nature, while preserving their integrity by keeping the architecture in its initial vernacular form."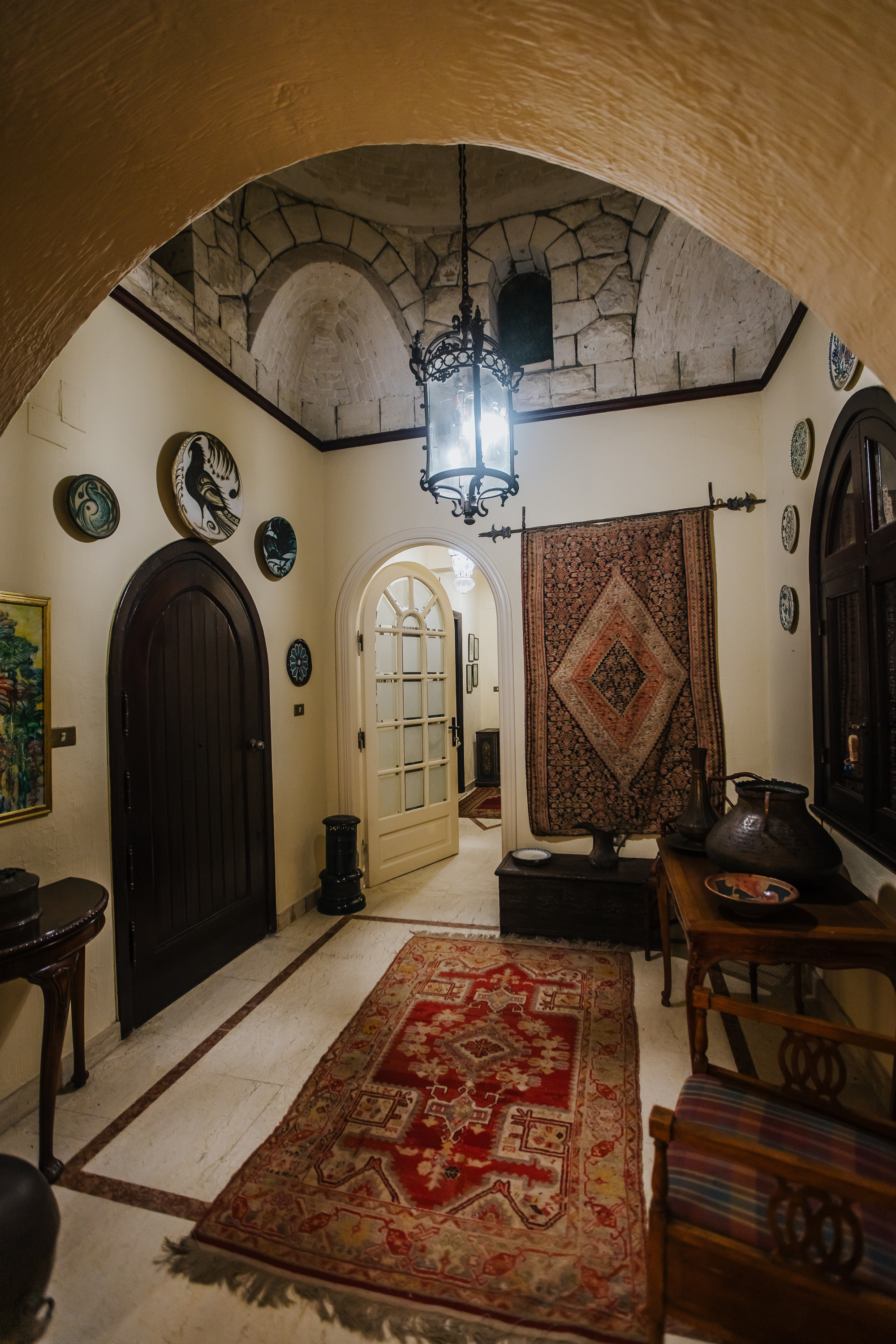 For guests to rest on one of these traditionally ornamented furnishings they have to walk on terracotta tiling and through stone arches that make up the building's exterior. Upon entering, they are greeted with domes fitted with colored glass, as they sway through the rustic corridors they are accompanied with family images that celebrate life. Here, minimal restorative work was done, revamping the bathrooms, synonymous with all the bathrooms on the estate, which are now wrapped in handmade terrazzo. Her way of relaying the design's approach of sourcing local building materials.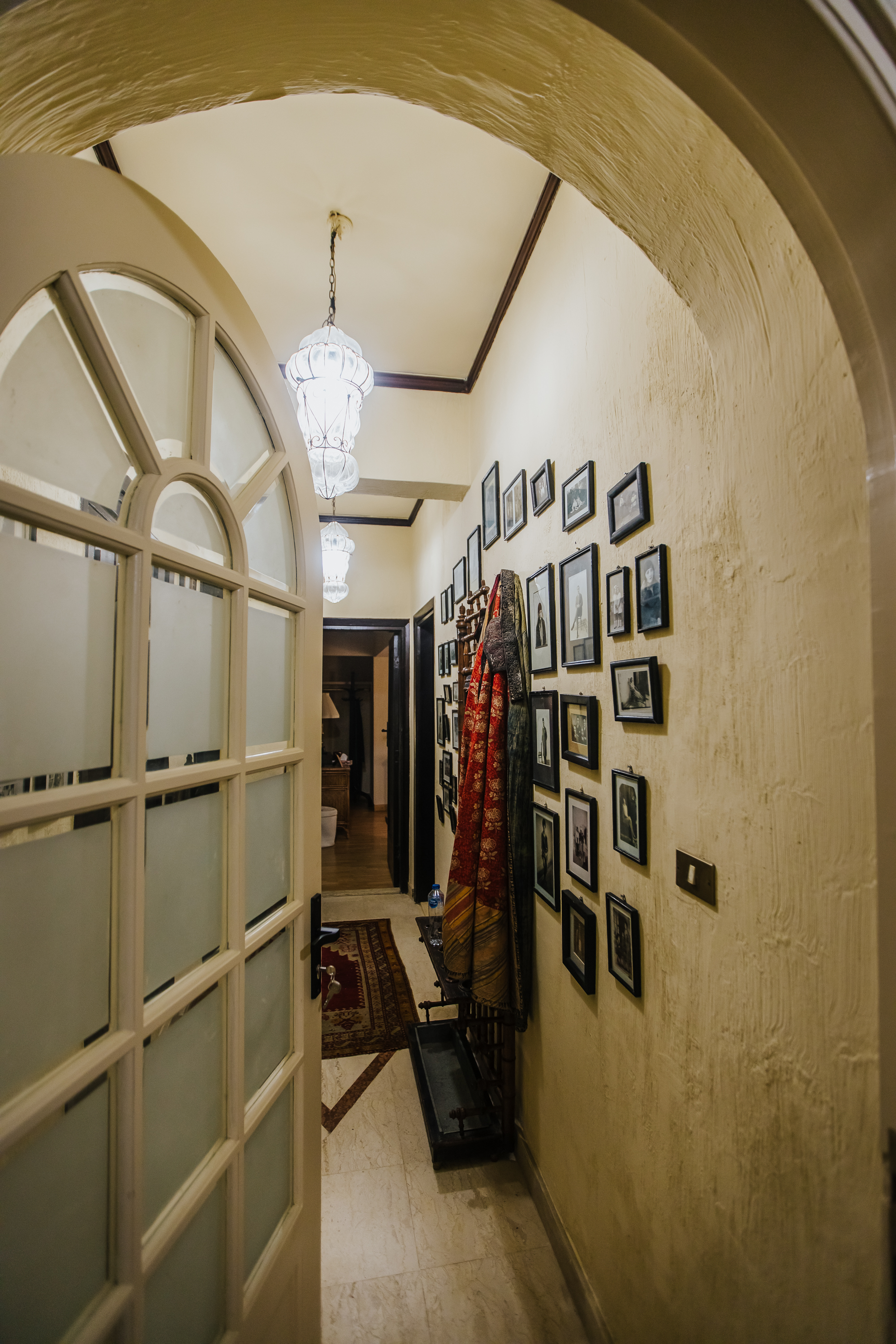 In other interiors, Taymour opted for a more renovative touch, painting the walls white, a palette she applied throughout the project for its pure and crisp effect. Decorative wood was used cheerfully - in one of the living rooms, it helped form a library with ceramic pottery, which had been fashioned by her with a playful intimacy for the family. "None of this was meant to be trendy," Taymour explains. "It is just a genuine representation of how we would want to live and we wanted to share that with people."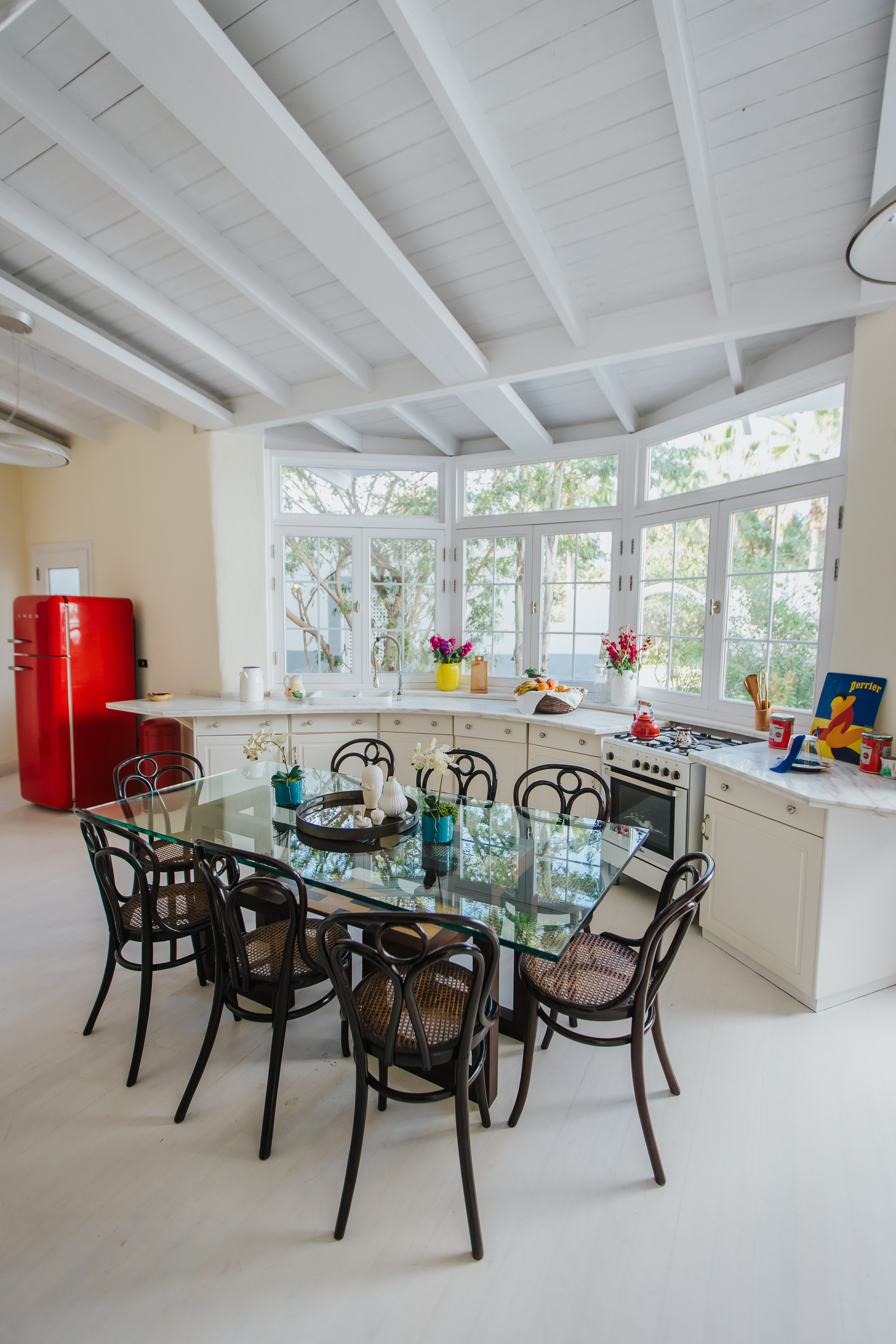 Overlooking the courtyard's greenery through French windows, what was once an open patio is now an enclosed kitchen with a slanted roof made of wooden beams that have hidden lighting fixtures providing cozy ambient light. "All of the lighting fixtures were custom made for this precious project." Which is also the case for newly arriving furniture. In a ceremony of local craftsmanship, Taymour paired JAM's signature furniture with that of local brands as well as pieces that were designed for Eklego.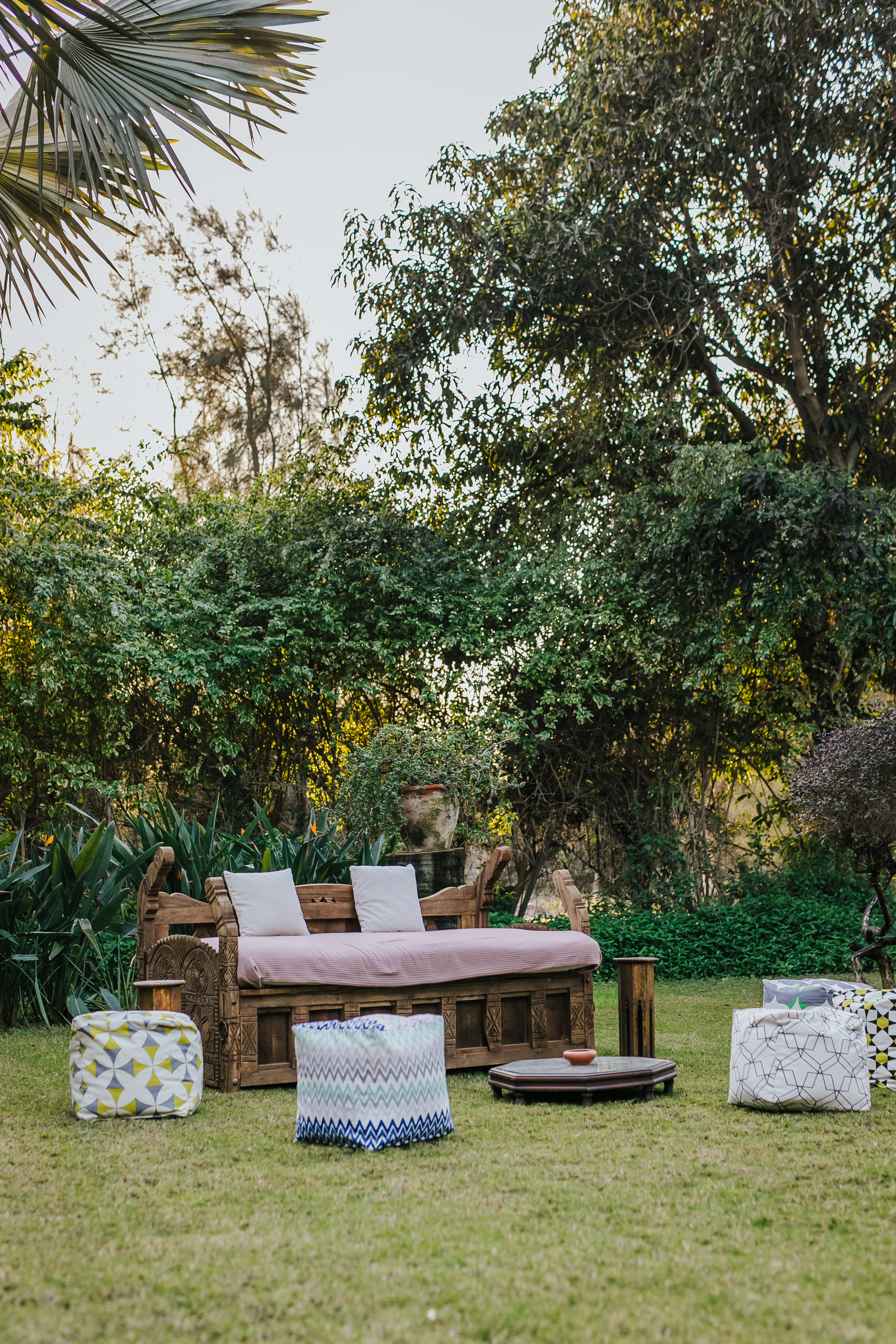 While JAM's white sofa sits between delicately patterned kilims in the interior of one of the homes, the outdoors feature a long dining table with metal legs and a wooden top, which was designed from the ground up using JAM's signature fabrics. "We wanted to immerse the guests in nature and what better way to do that than to place furniture which you would normally have indoors, on grass," she nonchalantly tells SceneHome. "As long as you're sincere, then it won't be hard to mix and match the old and the new. That is of course, if you really like something rather than just trying to keep up with trends."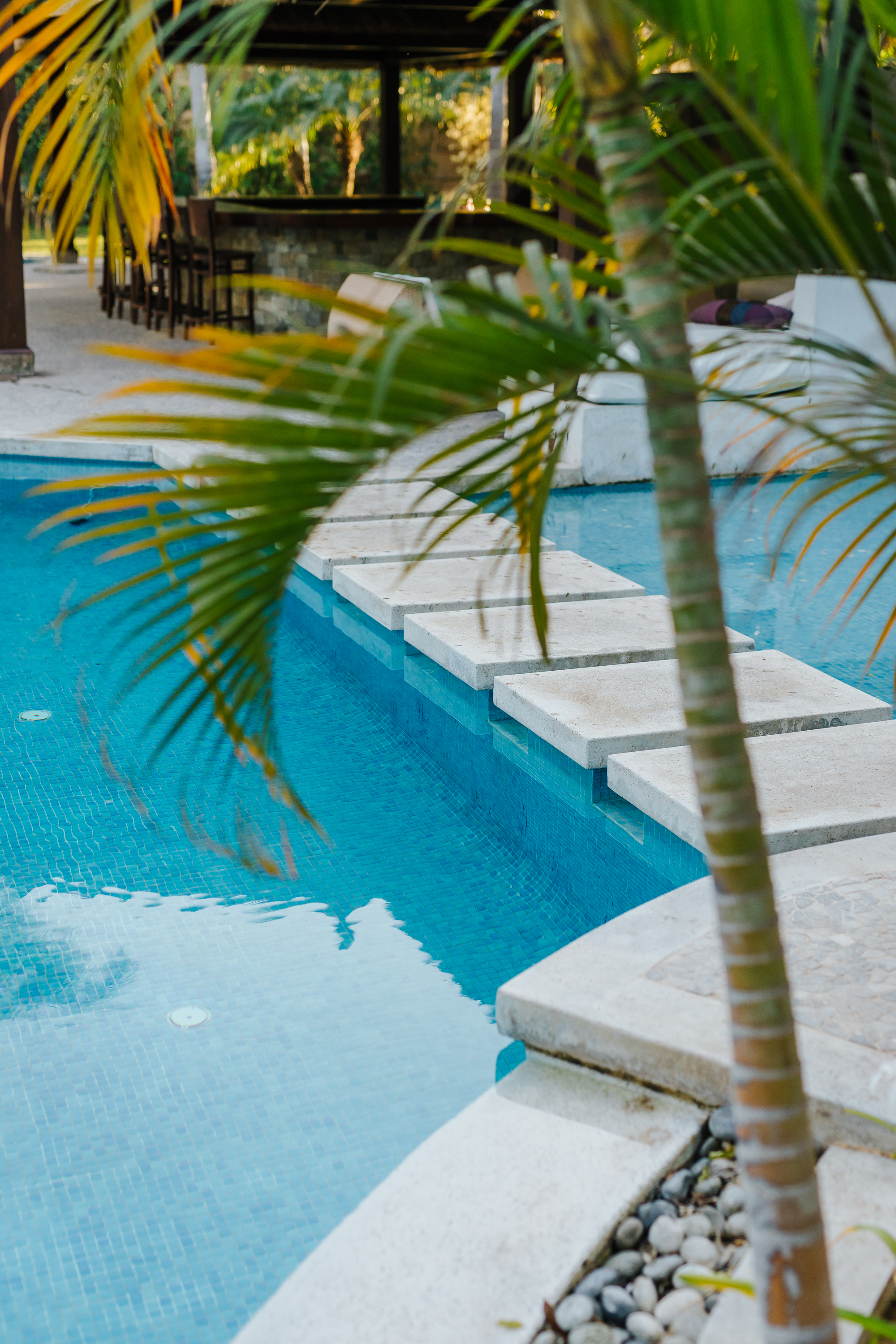 Despite preserving most of the estate's architecture - including pools designed by Khaled Shoukry, which needed no intervention - some buildings were painted in cool grey and white for a neat and simple aesthetic. And while the work feels complete now, Taymour's innovative sensibilities may lead her to revisit the estate once more. "I mean, now that I look at it. I wonder if the project could have been done differently," she says. "But then again, are designers ever truly satisfied? Never!"