Utilising neoclassical architecture that was all the rage during Egypt's cinematic golden age, architect Hany Sioufi delivers a client's dream of turning their store into a palace.
There is a certain fantasy associated with the golden age of Egyptian cinema, with its tendency for period pieces. A fantasy that had been ingrained in world culture as far back as the 18th century, when the discovery of Pompeii's ruins began a visual arts movement inspired by the simplicity and symmetry of Greco-Roman classicism.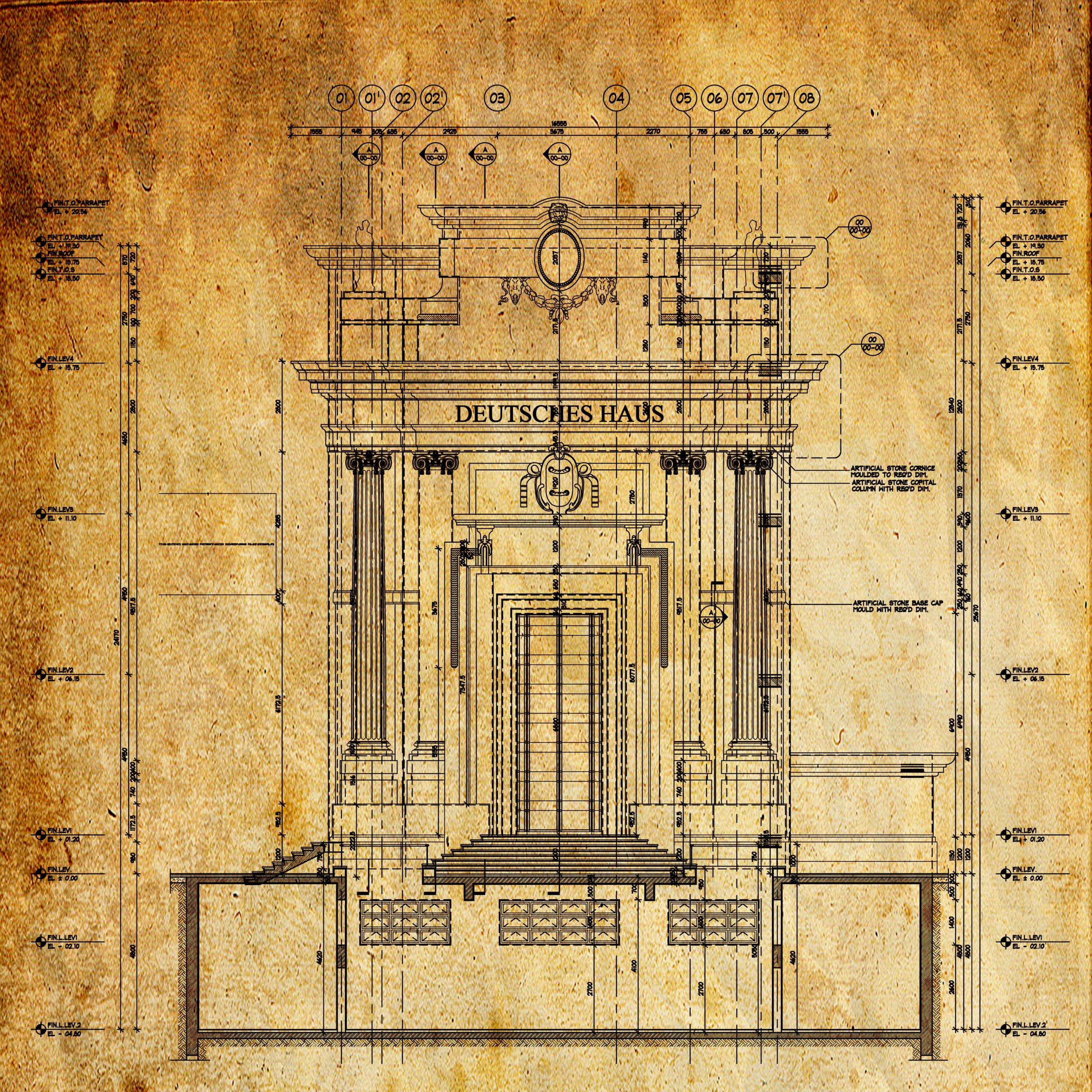 From the Pantheon in Paris and Buckingham Palace in London to the Cairo Museum, neoclassical architecture became a visual statement that, for some people, honours the orders of the past while maintaining a progressive outlook at the future. And for others, it signalled their need to live in a big bloody Greco-Roman palace. A need that some people still have to this day.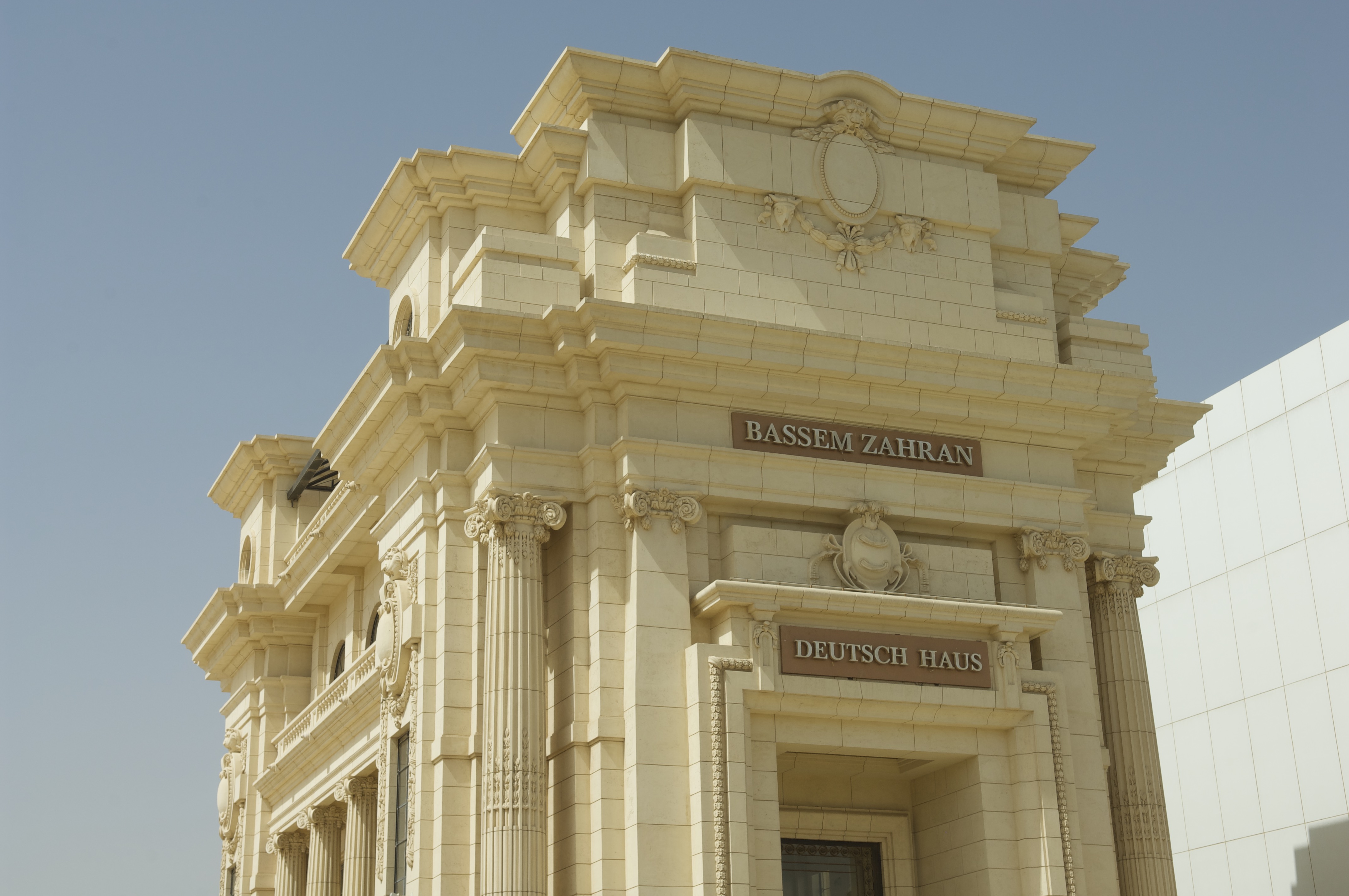 Cairo-based architects Sioufi Associates were hired to fulfil one such desire in New Cairo, and so they relied on the grandeur neoclassical architecture to design Deutsches Haus, a premium curtains store.
"The client was a family business that had stores in Heliopolis and they came to us with a big dream of theirs," Hany Sioufi tells #SceneHome. After working at Dar in Cairo and then Perkins & Will in Chicago, he founded his practice in 1991 with a focus on creating a fusion between architecture, interior design and landscaping. "They had seen a villa that I designed in J.W. Marriott using Italian Romanesque masonry beauty, and wanted to create a palace-like store."
Which of course left him with one optimal choice. "I began sketching what a neoclassical concept would look like on a small plot, and the result was adorning." After completing the sketches, he resorted to architecture books to study the elements making up this timeless style. "People are heavily influenced by the golden age of Egyptian cinema, everyone wants to add columns to their designs, which is admirable but it needs to be applied according to its principles."
Toying with the classical orders was not something he was prepared to do, as it was extremely essential to build with a proper sense of proportion. "We had to create one to one scale drawings and provide them to the contractor. In a way, we were executing something in this era and area that looks as if it was built by the master builders of the 1920s."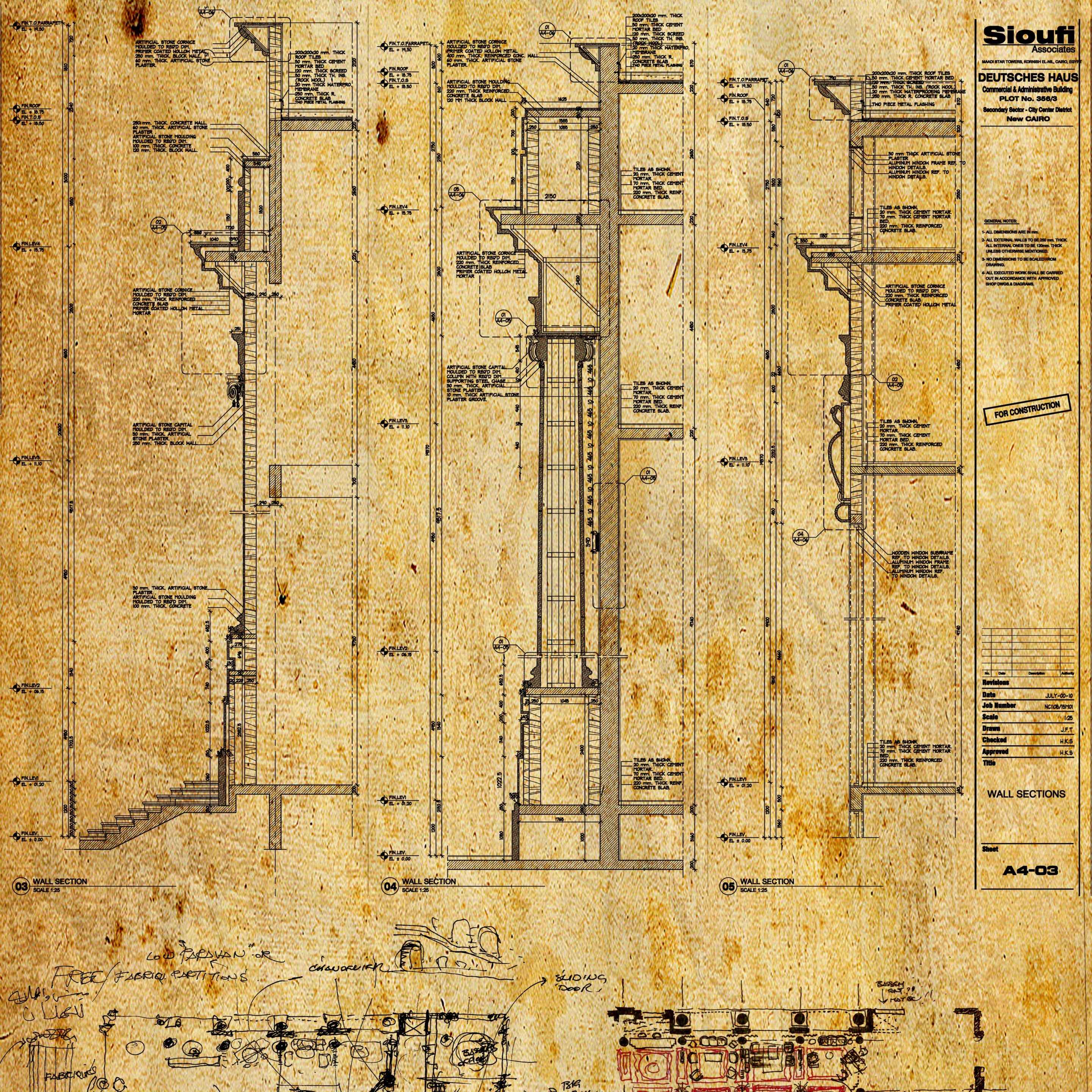 Cast in-situ artificial stone cladding was the material used throughout the structure. On the main façade two columns treat the eye with their foundational presence. "They are ionic columns, not the initial Greek, but rather an advanced phase of the order which was refined in the Roman period." While at the top of these columns and façade, ornamentations represent Sioufi's deep fixation for the masses. "They are aggressive, like Tchaikovsky's 1812 overture commemorating Napoleon's fall at the gates of Stalingrad."
Whether or not he succeeded is not something that Sioufi has to argue for himself. The feedback he receives provides plenty of evidence on its own. "I constantly receive images of the building from people thinking that it is an embassy or a palace which means that we delivered the clients' their dream. When I reply saying that it is a premium curtains store, well, let's say they are astonished."