The architect behind Four Season hotels in Bali's Sayan Valley creates the spa clinic brand's latest Red Sea destination
Having previously designed some of the world's most alluring hospitality destinations, including Four Seasons hotels in Bali's Sayan Valley, architect John Heah and his London-based firm Heah & Co. unveiled the design of Clinique La Prairie's wellness resort in Saudi Arabia's ultra-luxurious town of Amaala.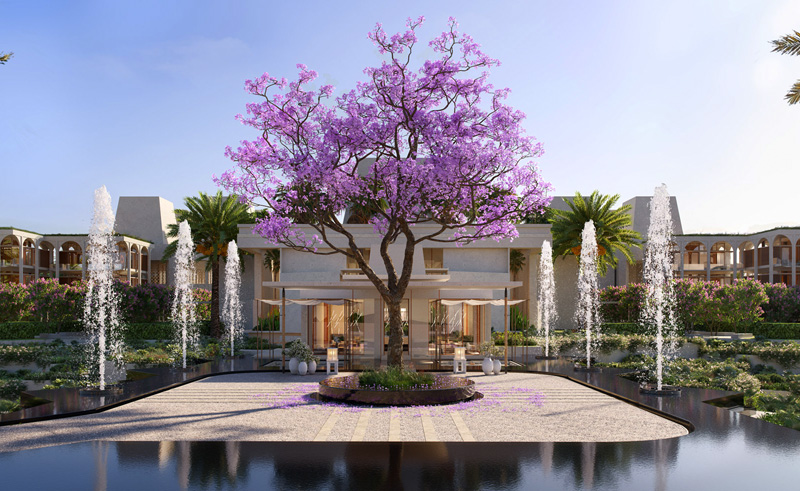 Envisioned as a cluster of white trapezoid-like buildings, similar to Qatar University by Egyptian architect Kamal El Kafrawi, Clinique La Prairie's design combined traditional Islamic architecture with contemporary craftsmanship. It will have 13 villas and 52 rooms, but if you're familiar with the spa clinic brand you'll know that it's more than a place to stay.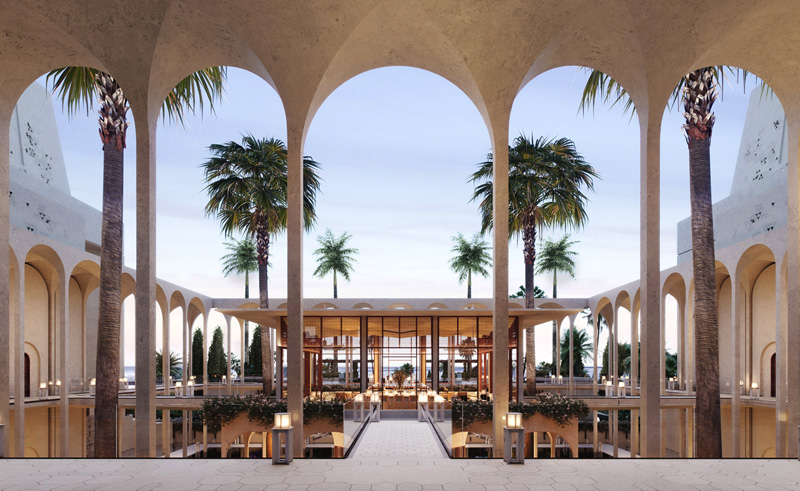 Set to become one of eight resorts on Amaala's 'Triple Bay', Clinique La Prairie resort will have state-of-the-art facilities that range from a diagnostics lab, radiology, neuroscience and dentistry facilities, to a museum, beach club, private dining space and a cooking school.
"Clinique La Prairie's world-renowned facilities and health and wellness experiences, set against Saudi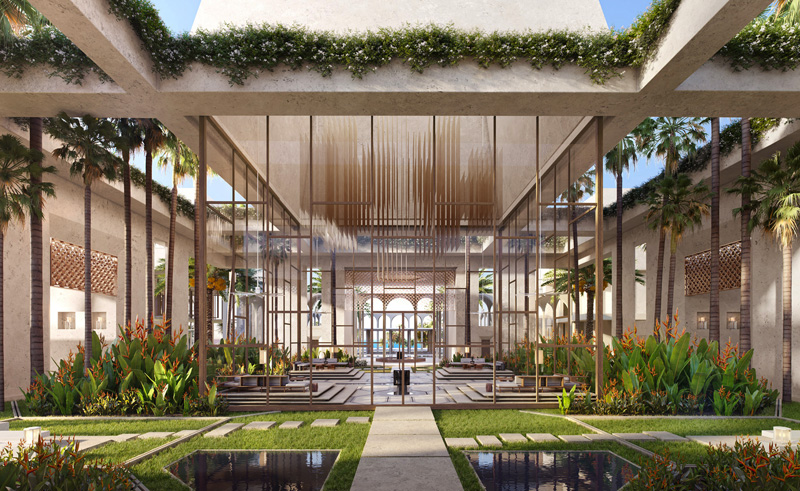 Arabia's extraordinary natural landscapes, will take our visitors on transformative personal journeys inspired by arts, wellness and the purity of the Red Sea," John Pagano, the group CEO of Red Sea Global, tells SceneNowSaudi.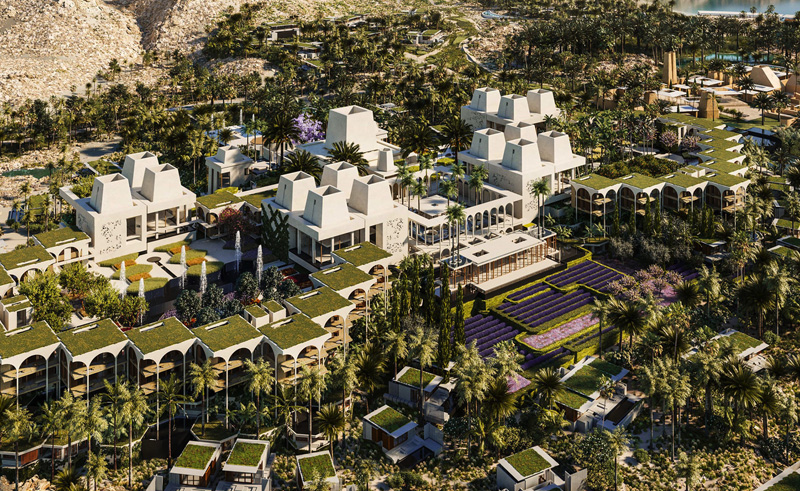 "The resort's subtle beauty - a product of Islamic architecture and modern craftsmanship - will deliver a serene place in which to unwind, meditate and rejuvenate," Pagano adds. Landscapes surrounding the resort were designed by Heah to feature idyllic gardens establishing a sense of tranquility.
Caring for local flora and fauna, the resort was moved back from the Red Sea coastline as part of Heah's conscious design. A decision that fits well with Amaala's overarching sustainable approach. Aside from being considered as the world's first integrated family wellness destination, Amaala will be powered entirely by renewable energy.