Overlooking a green wadi, the tower draws inspiration from the vernacular of Islamic architecture.
As far as modern metropolises go, Riyadh has been undergoing a rapid metamorphosis. With its King Abdullah Financial District considered to be the world's largest green urban project, sustainability and traditions are at the heart of the city's contemporary vision.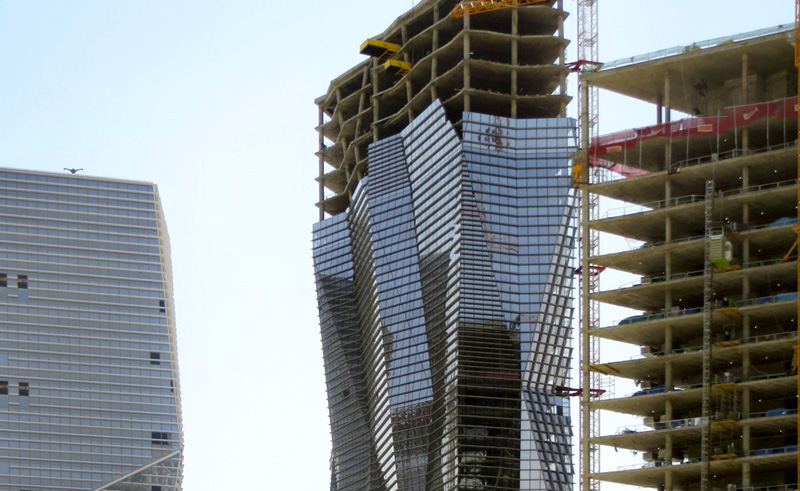 Set to mark the district's skyline with a dramatic statement, the Muqarnas Tower was designed by world-renowned architects Skidmore, Owings & Merrill, in line with Riyadh's approach of drawing inspiration from tradition to envision a modern Arabian dream.
The office building has a facade inspired by traditional 'muqarnas' vaults often used in the domes and mihrabs of mosques. Like the archetypal vernacular of Islamic buildings, the design is both decorative and functional.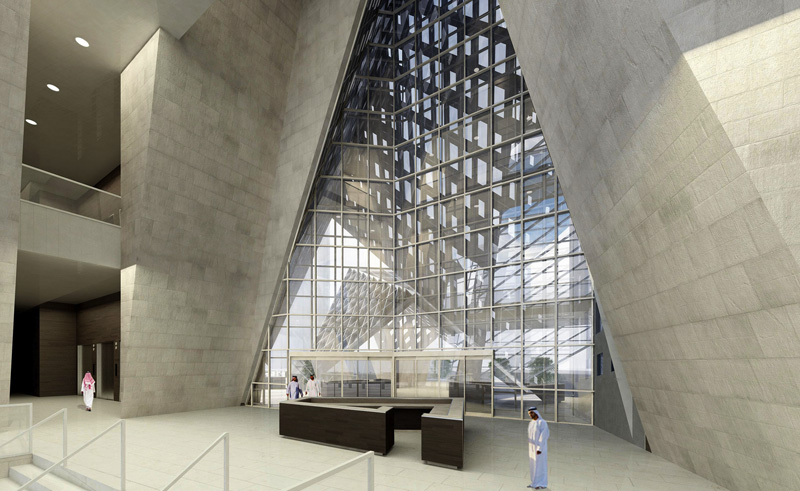 Like a honeycomb, the tower's intricate folds and squinches provide more than just stunning aesthetics. Its irregular layout, along with fractal geometry, resulted in a plan hosting eleven corner offices on each floor, catering to a desired, exclusive environment with edgy executive offices.
Scorching sunlight and relentless desert sands are part of the unchanging reality of life in Saudi Arabia. Above all, Riyadh's district was planned to provide shade and shelter. While the tower was shaped according to the sun, panels creating a shimmering mosaic change as it moves through the sky.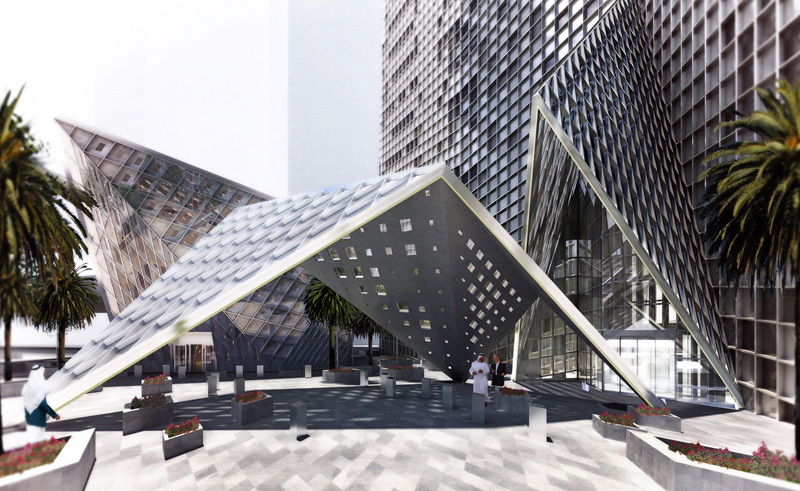 Retail pavilions feature contrasting graphic patterns to reduce heat gain alongside an array of date palms in the south plaza while the north facade has horizontal fins as deep as the amount of sunlight falling on them, reducing cooling loads.Overlooking the Wadi, a greenway riverbed connecting the entire district, the tower's seven-storey high entrance lobby connects the meandering greenery with the south plaza, creating an urban gateway. As a result, a seven-storey atrium woven throughout the building offers private views of greater Riyadh.