Parisian design studio Pierre Frey collaborated with the Louvre and an artist passionate about Egypt to create a collection of fabrics and prints honouring Egyptian antiquity.
Viewing Egyptian antiquities at the Louvre, La Maison Pierre Frey envisioned the contours of Merveilles d'Egypte, a collection of prints and fabrics conveying a fascination with Ancient Egyptian heritage. Collaborating with the museum, the Parisian design studio celebrated the bicentenary of deciphered hieroglyphs in 1822 by creating an intercultural dialogue in the collection launched in Egypt by none other than the fabrics gift that keeps on giving, Design Emporium.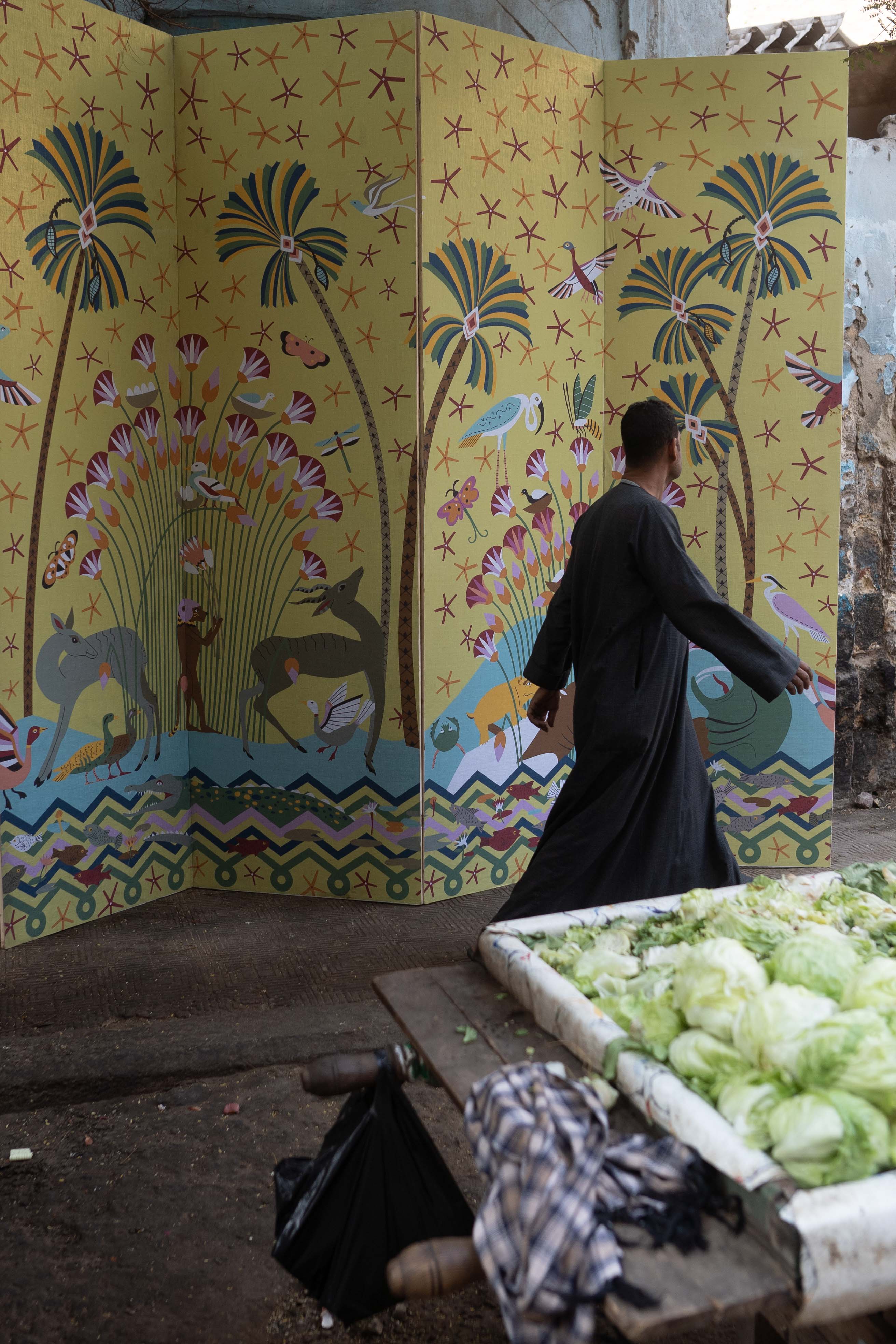 "The collection evokes Ancient Egyptian grandeur in modern day aesthetics," Design Emporium's managing director, Karim Molyneux-Berry, tells #SceneHome. "Fitting decorations for a contemporary Theban home if you ask me." Despite the humorous tone, the remark stands. We can't have enough modern repping of Ancient Egypt in our homes, and this presents visuals that are relative to the Egyptian eye.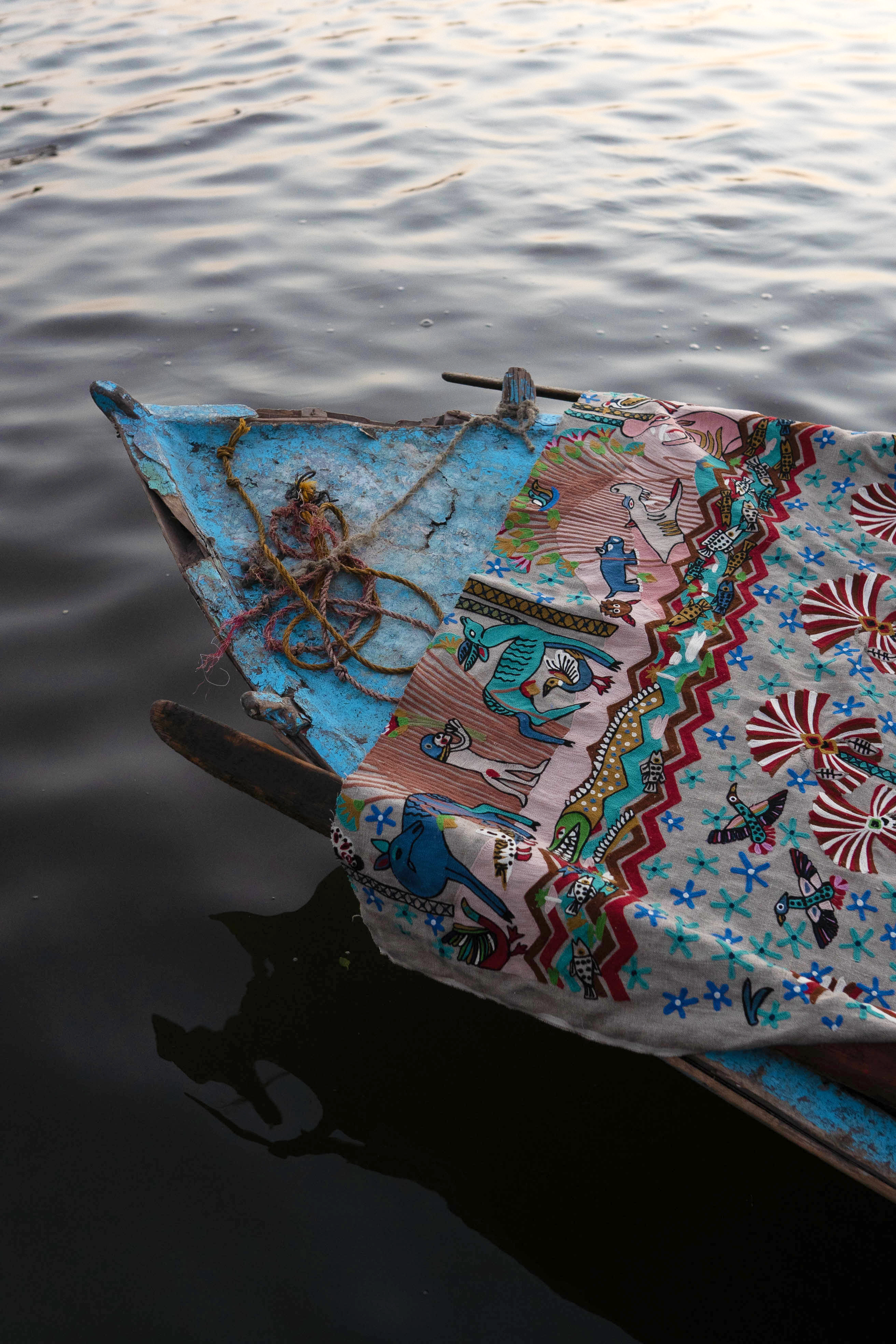 Textiles applied on walls, rugs and curtains display motifs ranging from faithful mimicry to free inspirations designed by artist and draughtsman, Louis Barthelemy, who was keen on preserving ancient works while presenting them in contemporary graphics. Illustrating animals like a divine hippopotamus (like Tawaret, the goddess of motherhood, childbirth, and adorable cameos on 'Moon Knight') and lotus flowers with magical powers, among many more forms.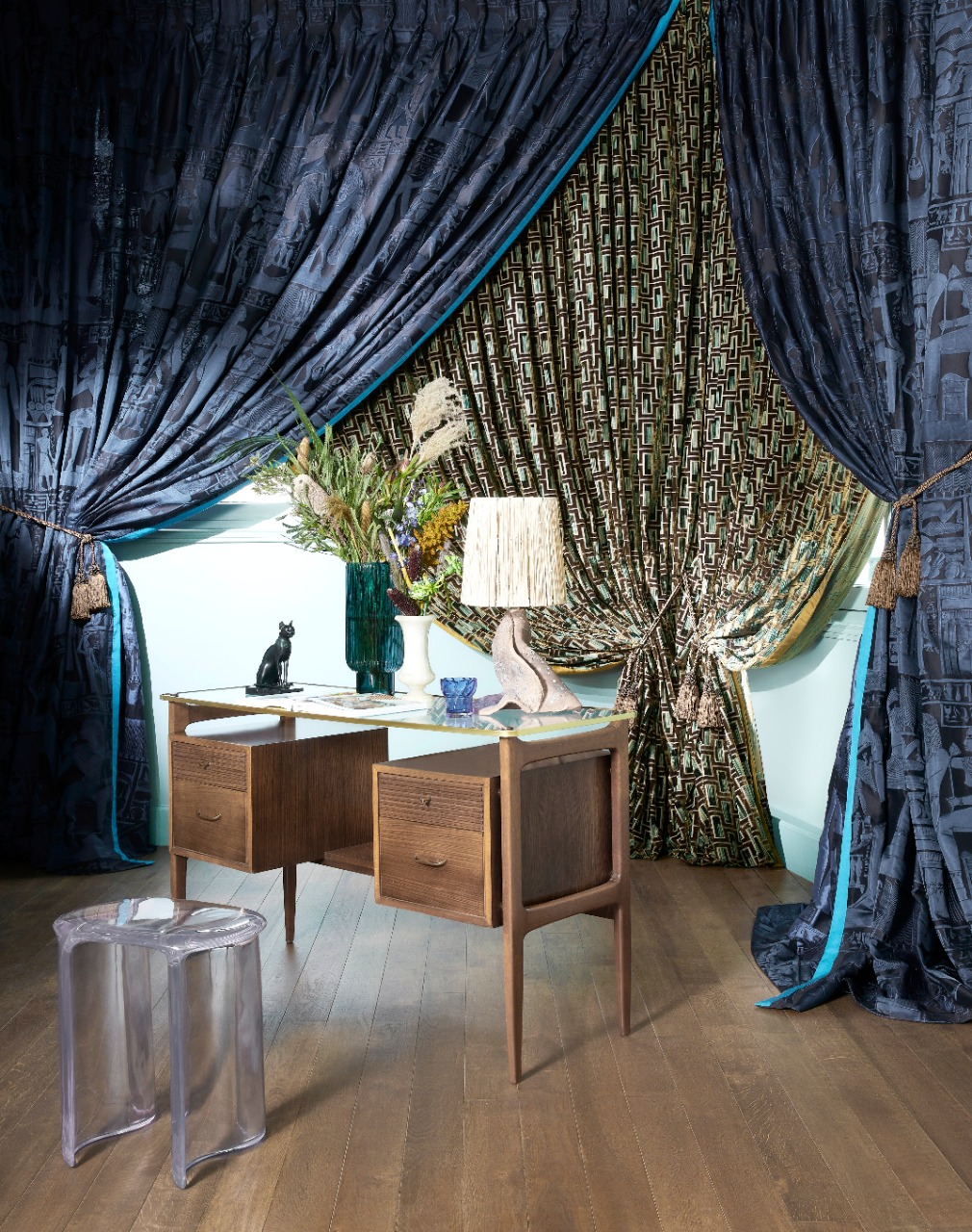 Scenes scripted on papyrus end up under stars covering the ceilings of depicted temples, all while being embroidered with wool on rustic linen - a sacred symbol of Isis' purity - that makes their touch as native as they look.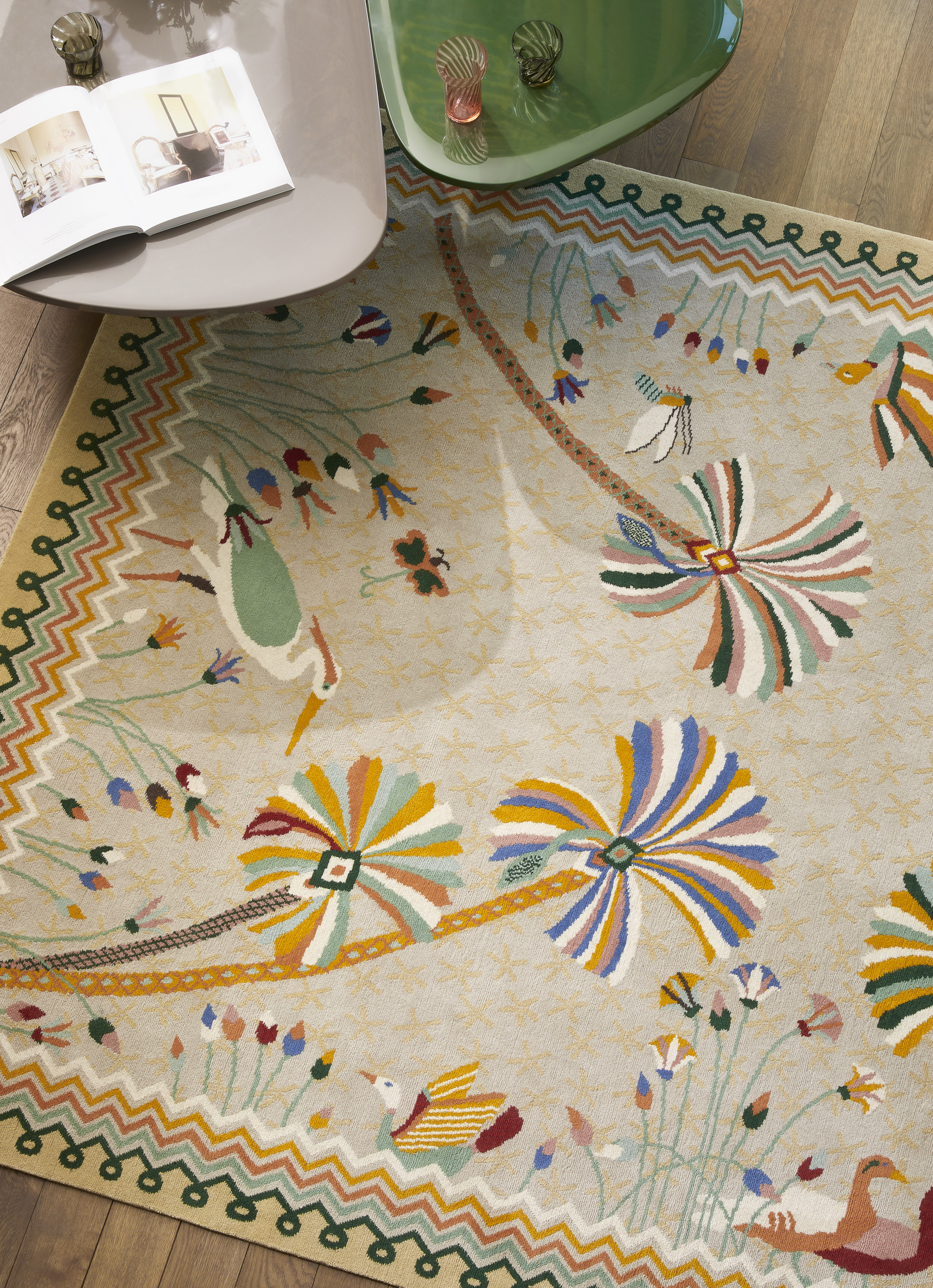 Revisiting Ancient Egyptian iconography through luxuriant flora and fauna, the jacquards and prints reminisce about the past as they oscillate from matte finishes revealing temple bas-reliefs to pearlescent and metallic finishes that pay tribute to pharaonic jewels and ornaments. Feeling an air of familiarity upon viewing the collection? Well, you're not alone. It's the design approach that made Merveilles d'Egypte rest between tradition and modernity, savouring the splendour of this civilization.