Tatweer Misr brings tranquillity to New Zayed with serene new compound 'Rivers'.
Exclusivity flows west with Tatweer Misr's latest move. Having developed world-class compounds across Egypt, real estate developer Tatweer Misr has set their gaze on west Cairo's current hotspot, New Zayed. Nestled just beyond the Cairo gates on the Alexandria Desert Road, Tatweer Misr is launching 'Rivers', a 100-acre compound found only three minutes from Sphinx International Airport, 12 minutes from Sheikh Zayed, and 35 minutes from Downtown Cairo.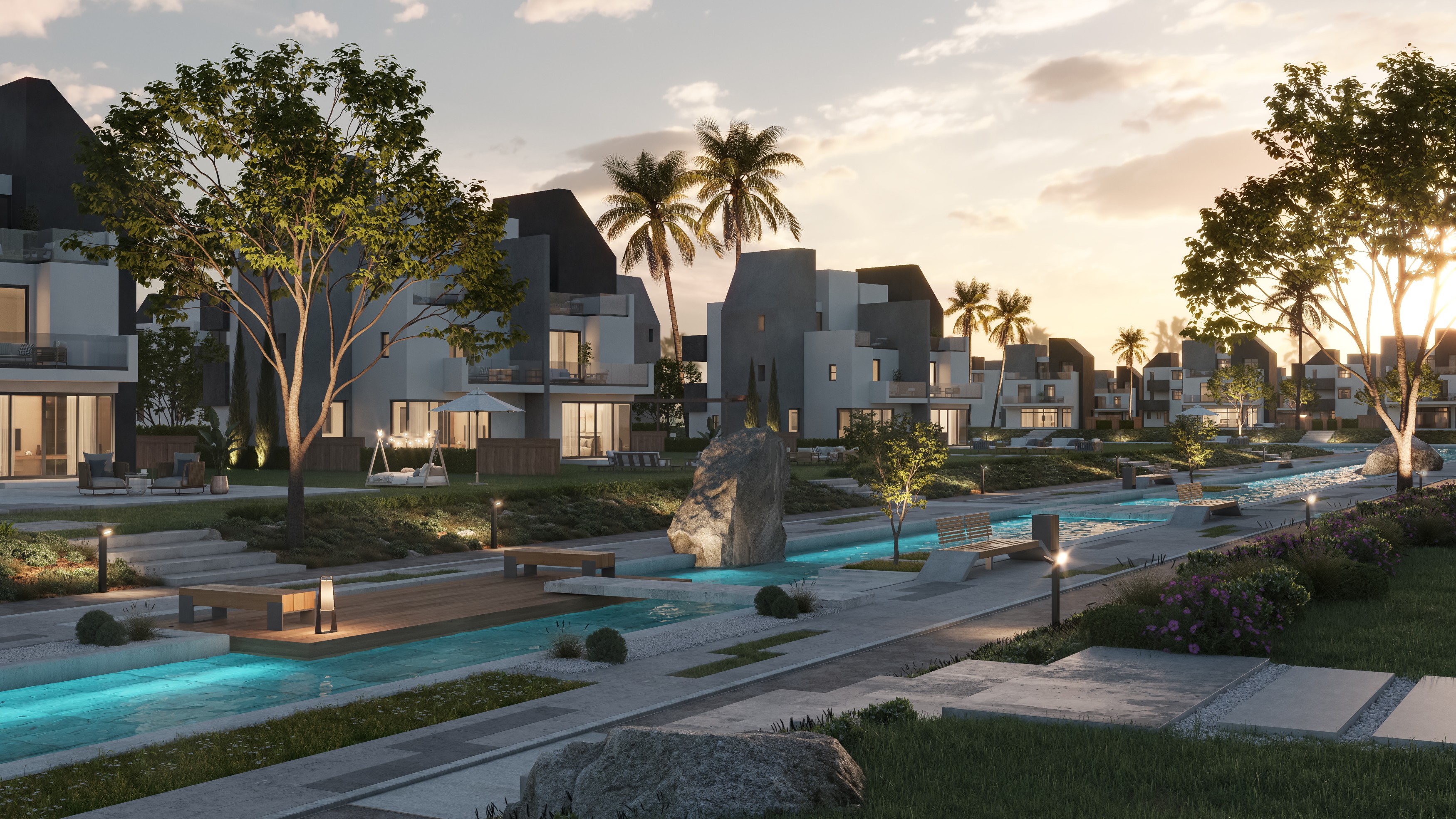 Rivers is a gated community that's redefining what 'gated community' entails. No more isolation behind your personal garden and an all-too tall fence, no. Rivers' layout infuses a warm feel into an otherwise bereft space through a series of rivers that connect every amenity to one another, creating a seamless vision of unity. In doing so, they've ensured that each property has a stunning waterfront and a landscape view, providing maximum privacy and natural beauty without compromising connectedness.
The compound is planned and designed for total engagement with our surroundings, eliminating the cold concrete feel of most popular gated communities and modern developments by creating a child-friendly safe space that boasts two central parks, and 'green streets' throughout the compound that encourage a healthy lifestyle for joggers and bikers.
Hugged by 33,500 square metres of far-reaching river views, the various river branches that stretch out over the expansive compound connect to the heart of the compound, the clubhouse. The Rivers Clubhouse is a space carefully cultivated and designed to encourage socialisation, bringing people together in a hub of luxury cafes, retail stores, and relaxing zones coalescing to give a sense of elevated living.
To provide possible buyers with a taste of what life at Rivers will be like, Tatweer Misr has opened up a sales centre in Sheikh Zayed's Arkan Plaza, designed to feel like a Rivers home would. The sales centre allows you to immerse yourself in a tranquil life at Rivers for just a few minutes through a slew of high-tech activations, including projectors, digital screens, and a unique immersive experience.