Making jewellery stores more approachable, Mawaheb Design Studio set up statues with mirrors for faces around L.K.Lewis' North Coast shop, allowing visitors to check out their pieces without fuss.
As the summer season gets closer to its brim, beachgoers and tourists on Egypt's North Coast are being increasingly spoiled by its banquet of seasonal designs. L.K.Lewis, an emerging jewellery brand based in Germany and Egypt, set Cairo's Mawaheb Design Studio on an aesthetic journey when they asked for a bespoke store design in Bianchi Ilios. The studio created oddly sculptured characters with mirror-faces that allow visitors to try out Vermeil necklaces without fuss.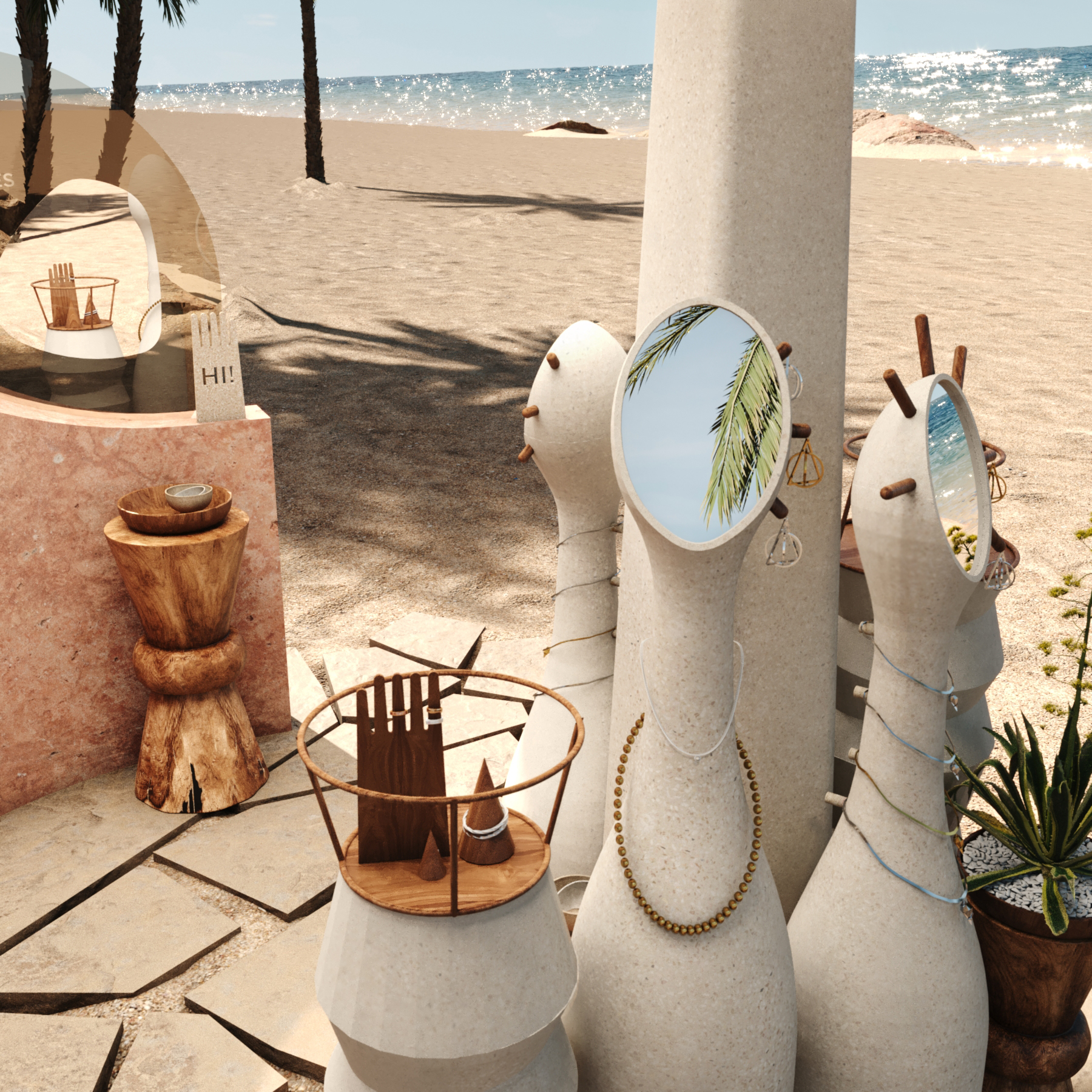 "The daring forms of their jewellery pieces inspired us to take an extroverted approach to the design," Mawaheb co-founder Ziad Zaki tells #SceneHome. "The brief was simple. They didn't want to enclose their nature-inspired pieces behind a glass box, so that people can interact with them in a context that translates their identity."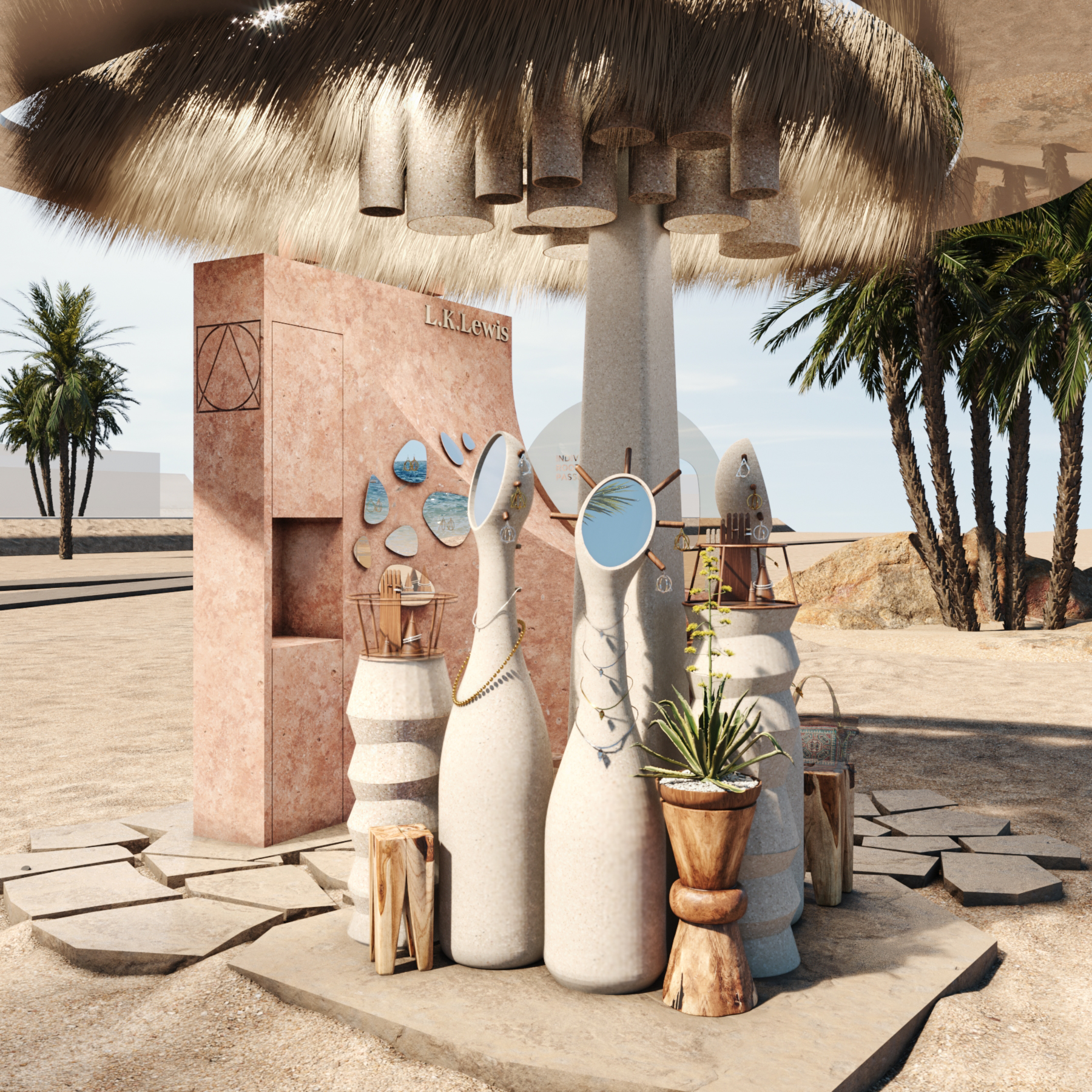 A modern abstraction of a small hill anchors the shop on one side, while display features balance things out on the other, creating a cosy dynamic in the middle. "When it came to the display design we had to ditch the idea of typical glass boxes," Zaki continues. "We wanted to create elements that visually attract people without overpowering the products."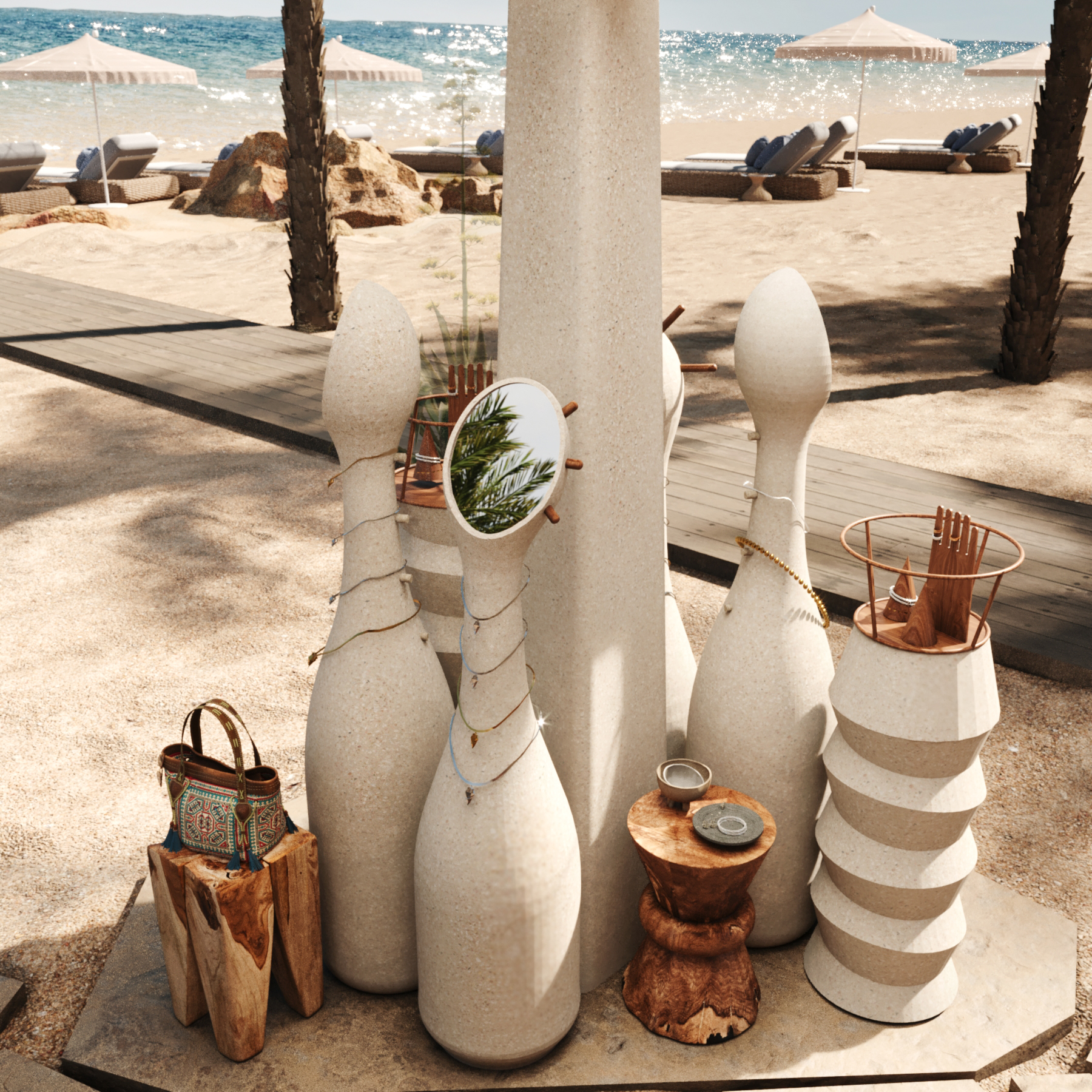 These statues display multiple jewellery pieces from L.K.Lewis' collections at once, providing a well-rounded cluster that identifies the store from afar. "The idea behind the characters was to cater to the visual process of shopping," co-founder Nouran Ahmed explains. "Seeing different pieces stacked together in different combinations helps people relate to the products and encourages them to mix and match."
Bringing natural elements to life, the designers went with an earthy palette including smooth and rough sandstone. "The abstract wall is covered with a rich terracotta finish while the display mirrors give a modern edge to the store," Ahmed adds. Outside, a brushed metal ring floats around the walls, while seagrass sells the store's laid back atmosphere as it flaunts with the Mediterranean breeze.