The virtual platform is set on giving architects a stage to show off their talent, inspire others and meet like-minded peers in the digital world.
We Are DESCO, a Cairo-based social platform, is calling architects from around the world to design an extension of their homes in the Metaverse, opening a completely new playing field for architects and designers to compete and collaborate. We Are DESCO will host its launch event on March 31st in an organic landscape in Spatial, where it will showcase the competition's entrees.
Co-founders and fellow computational designers Hazem Gouda, Rowan Elselmy and Lina Saber created the platform to host a multitude of events and competitions, with the 'We Are DESCO Architectural Competition in the Metaverse' serving as their first. Architects will be matched in teams and assigned a digital plot to create their virtual homes.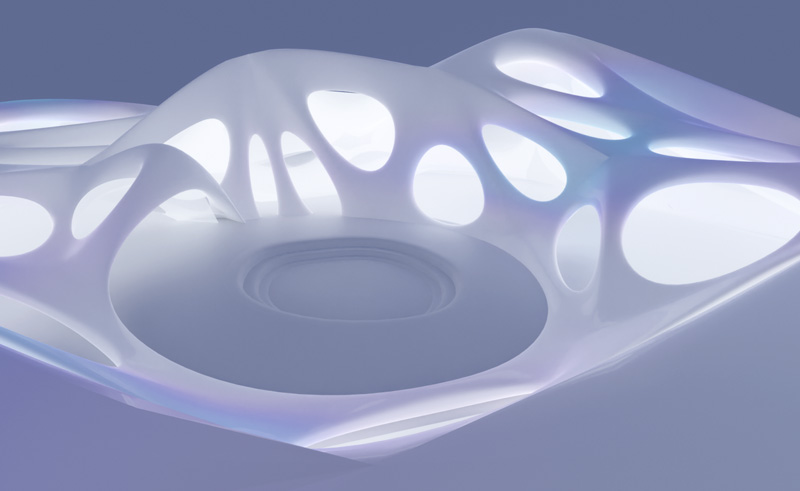 "Our goal is to build the platform into something that can provide architects with community support, resources and inspiration as they go through their creative journey and share it with others, utilising technologies such as Web 3.0 and the Metaverse to engage with users," Gouda tells NFTYScene.
From Egypt to Germany and India, We Are DESCO has received over 96 team submissions, which will be judged along with those yet to apply by a jury that's both architecturally and Web 3.0 savvy, including Timmy Mowafi, Founder of NFTYScene and NFTYArabia, Mohamed Badie, Founder of Badie Architects, award-winning architect Samer El Sayary, Omar Geneidy, a digital fabrication expert and founder of Jeezar Studio, Dr. Sally ElDeeb, Assistant Professor at AASTMT, and Aly Magdy, Teaching Assistant at AUC.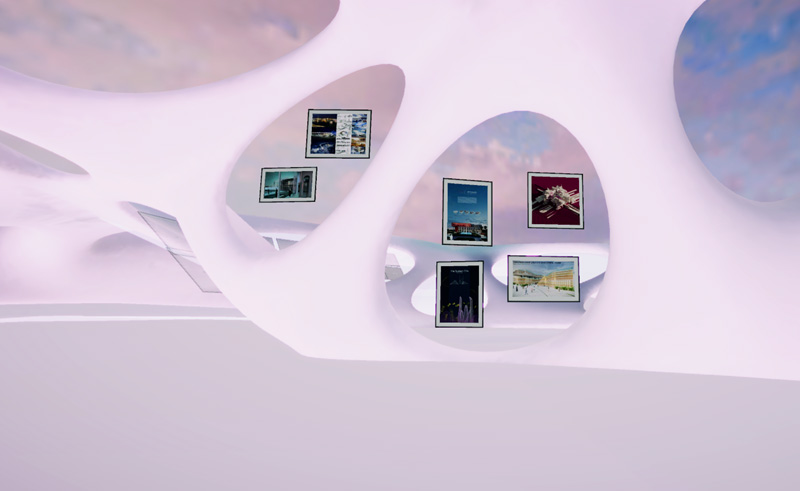 Submissions are open till March 20th, and winners will be announced prior to the launch event from March 20th to the 30th. It will feature three main spaces accessed through portals, a general area that introduces visitors to We Are DESCO, a gallery featuring designs from a previous art gallery, and the competition space where all entries will be showcased.
"We want people to get to know each other. You will get to visit the exhibition, view the work and meet like-minded people with whom you would like to collaborate," Gouda explains. "Designing in the Metaverse isn't about replicating the physical world, but an opportunity to explore the boundaries of what is possible and create vibrant spaces, not limited by the constraints of the real world."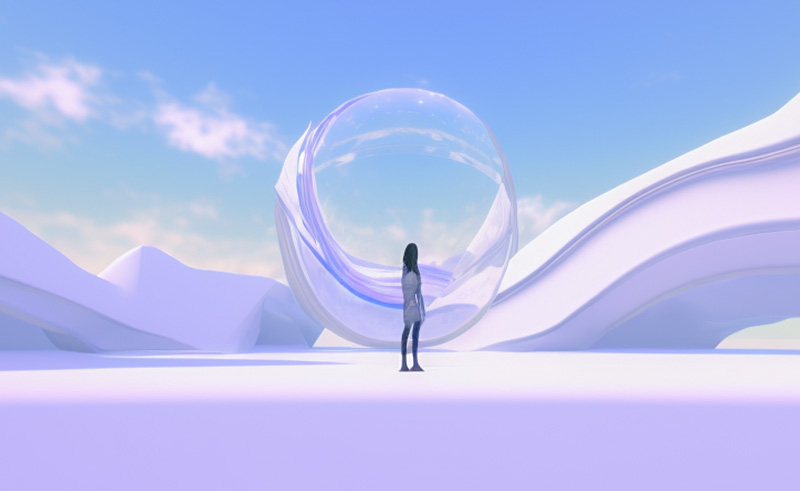 As much as We Are DESCO is set on changing the game of architectural competition, it won't stop there. It will launch workshops to create 3D models of the submitted homes so that they become walkable, a podcast room where people will share their experiences, and will even go as far as to build their own space-builder.
Entries will be evaluated based on storytelling and experience, design language and complexity, the 'wow' factor, and originality of design and presentation. With an expert jury, and a massive pool of talent that has begun applying, the possibilities are virtually endless.