Baron Empain Palace appears as a mirage of a burnt sienna Buddhist temple in the heart of Egypt. Did its tower rotate? Well, we aren't here for the rumours but for the gorgeous architecture.
Pure fantasy hits you on the way to the airport after spending a trip sightseeing Egypt's gems, thinking that you've seen every minaret and paced through every nave, until you're viewing of Heliopolis' housing buildings is briefly interrupted by the mirage of a burnt sienna structure that looks like a Buddhist or Hindu temple. It can't be real. A Hindu temple in the heart of Heliopolis?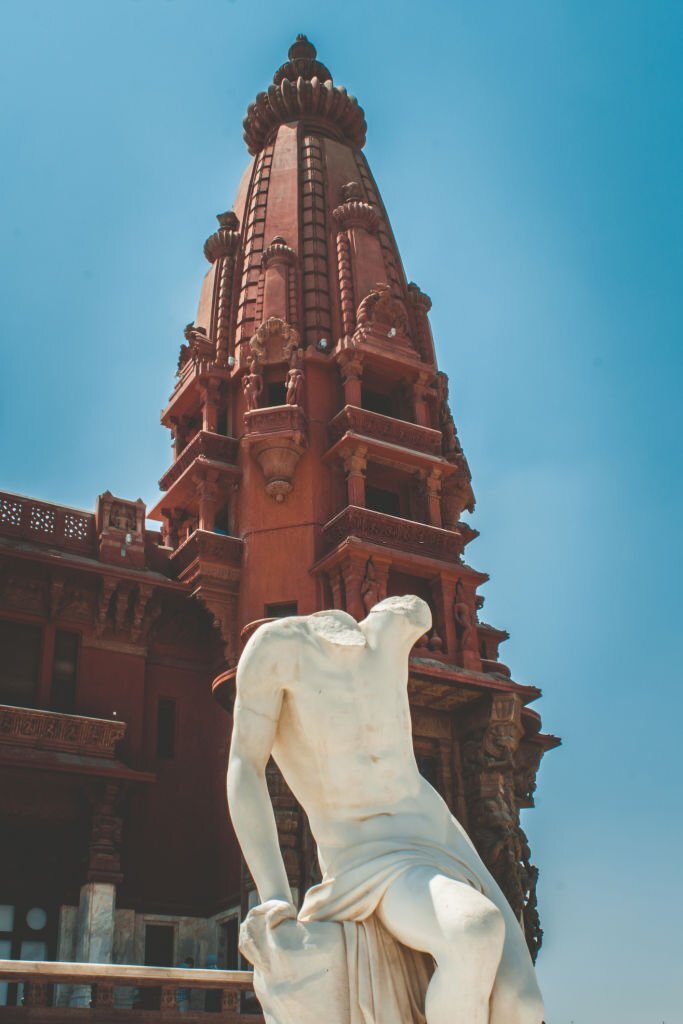 Indeed it is, and its origins are less mysterious than you'd think: Edouard Louis Empain, a Belgian industrialist, wanted a home with a terrace that had clear views of the Great Pyramids of Giza. Yes, you could see the world wonder from Heliopolis back then. Inspired by Indian and Indonesian temple architecture, the palace was designed by French architect Alexandre Marcel and decorated by Georges-Louis Clause between 1907 and 1911. Marcel - who also designed the Heliopolis palace, currently the presidential residence - was well known for his Belle Epoque take at exotic architectural styles from around the world. So it doesn't come as a surprise that many refer to it as the Hindu palace for its architectural bow to the Angkor Wat Buddhist temple in Cambodia.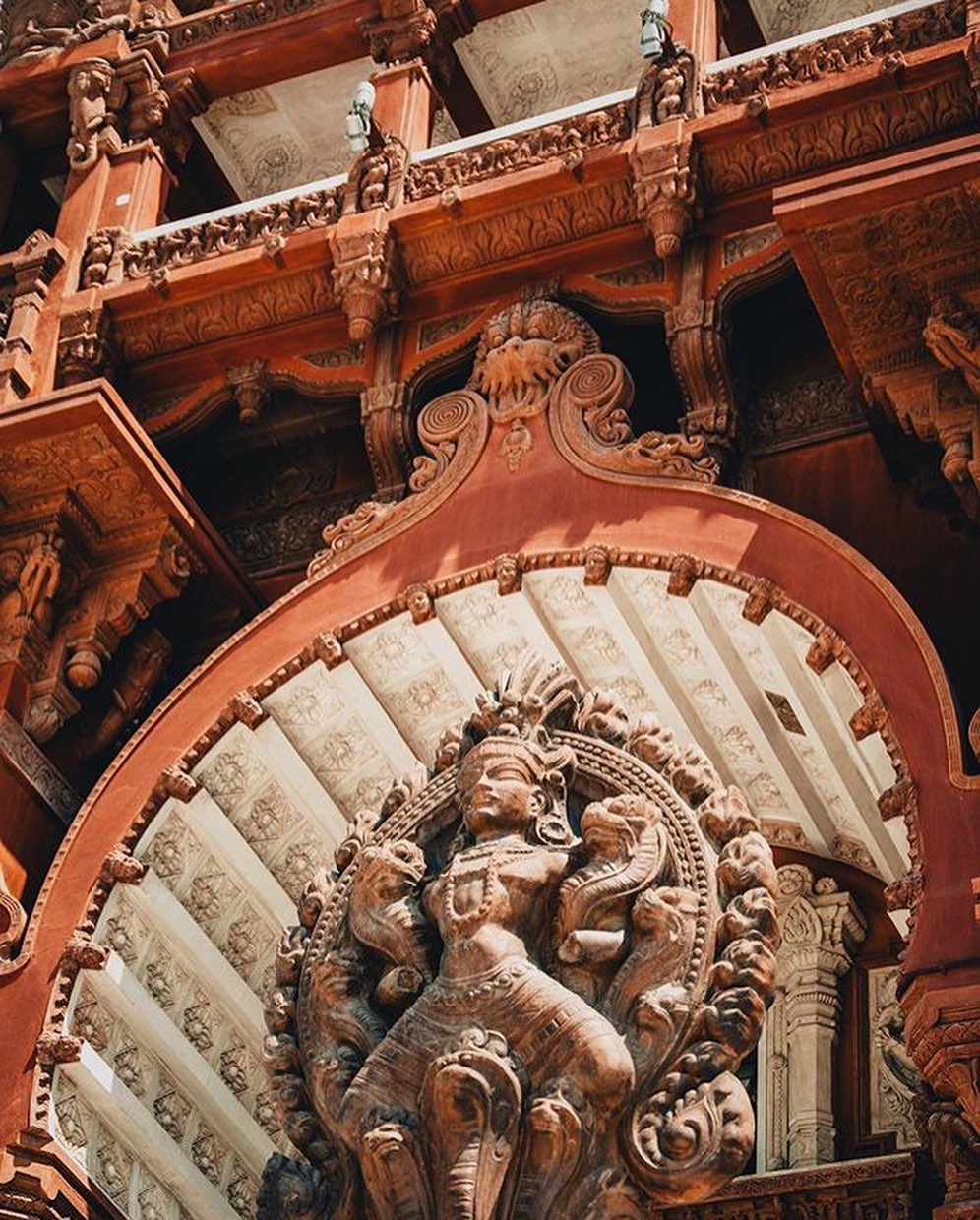 The result was an extravagant building that was the life of the party amongst Heliopolis' elite in the early 20th century. But over time the party ended, the palace swapped owners, and it fell into neglect, becoming the subject of ghost stories and conspiracy theories. Did the tower rotate? Did a cult live there? Was there really a tunnel that led from the palace to a church?
A restoration project observed by archeologists in 2017 took it from being a bat-filled ruin of neglect to an enchanting cultural and fashion venue that reopened in 2020, brushing aside the cobwebs and letting visitors see the palace as people once did a hundred years ago.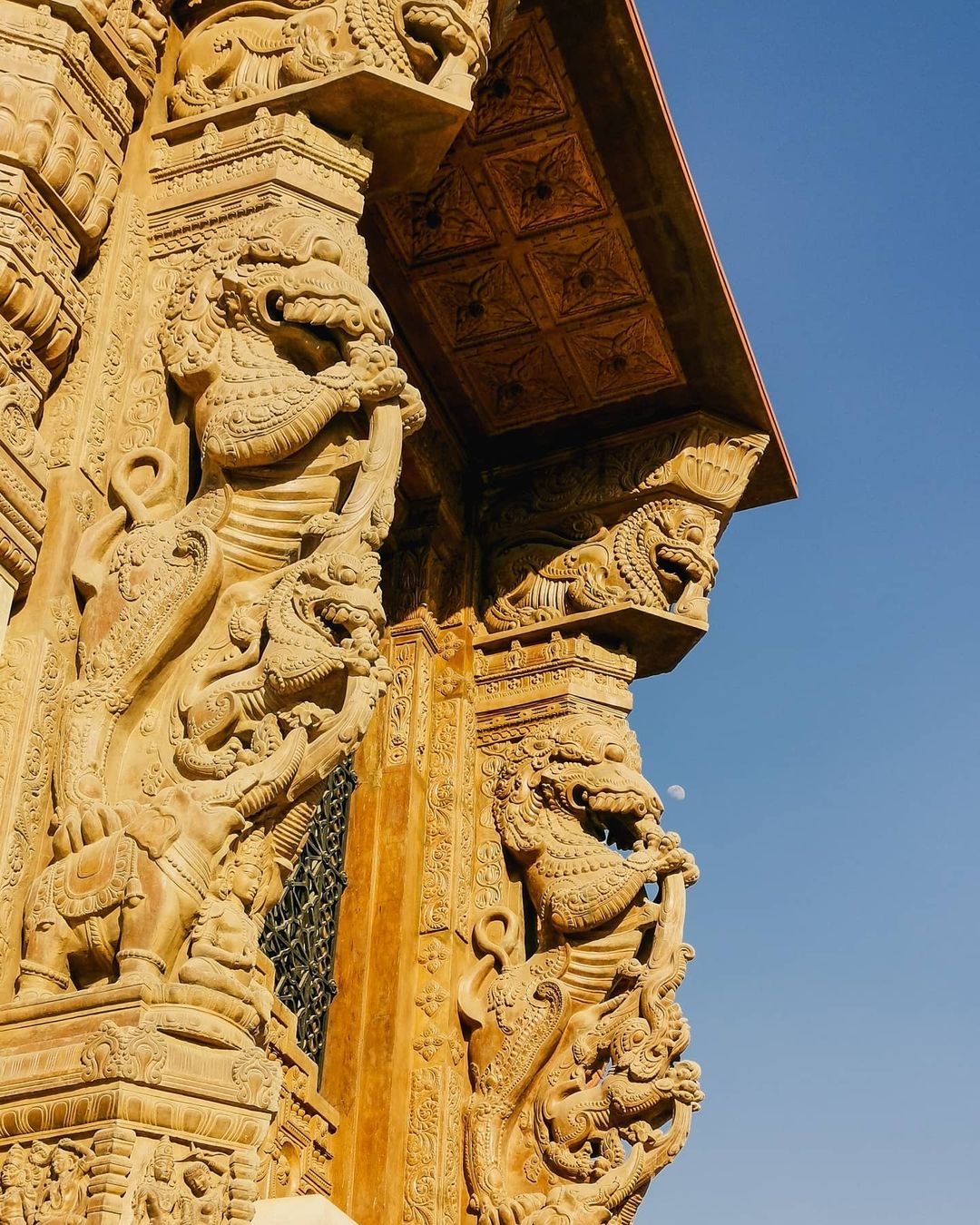 The facades of the two-story residential temple are rich with snake sculptures and dragon depictions among other oriental figures that must have dazzled King Albert and Queen Elizabeth of Belgium during their 1912 visit upon its completion. Many of its pieces were cast in concrete in France before being shipped and assembled on-site. Two underground levels, meanwhile, host the family mausoleum, kitchen and housekeeper's room.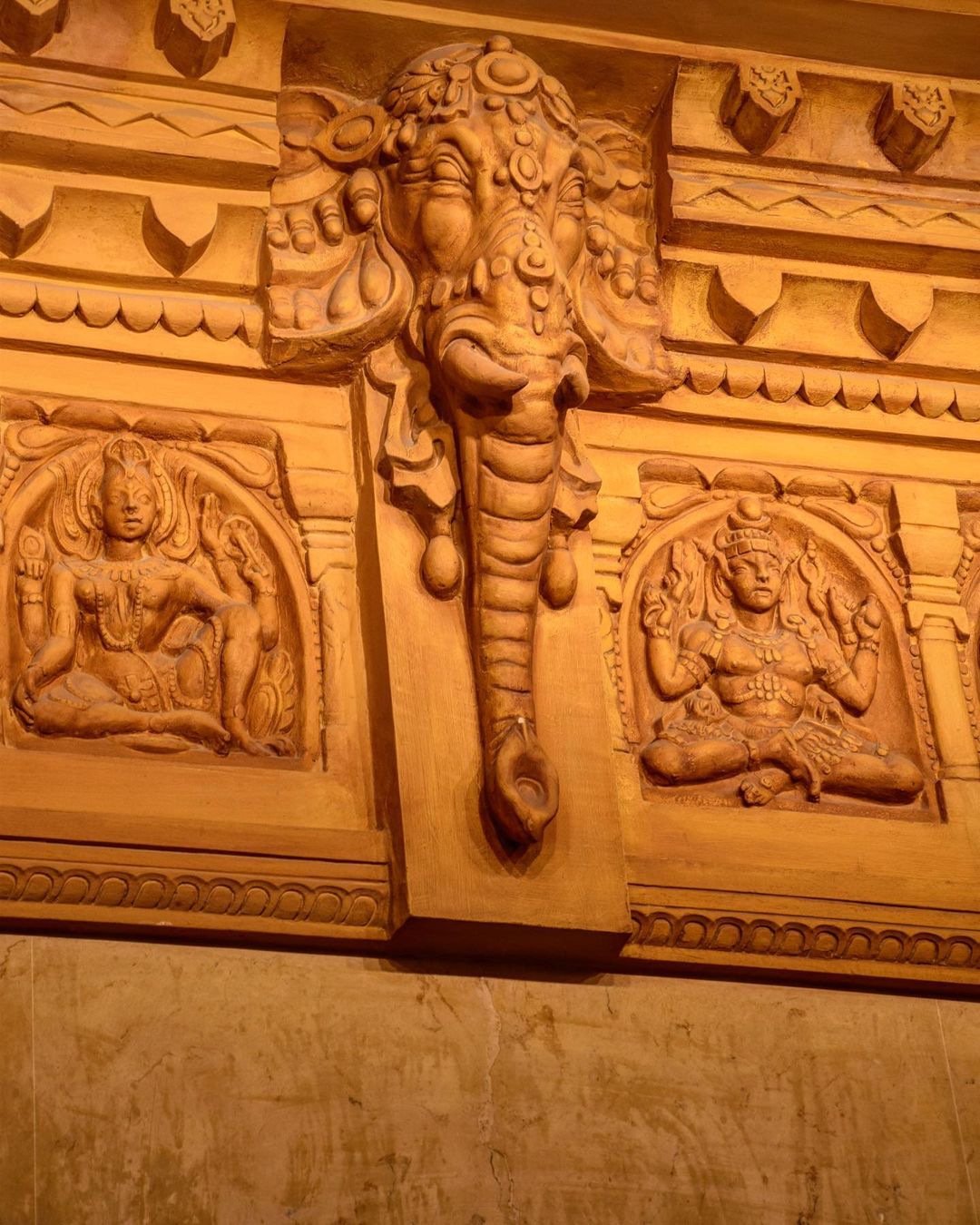 Every one of its magnificent hallways is ornamented with depictions of Hindu Gods; Krishna and Shiva, among Roman and Greek antiques that furthermore immerse us in bewilderment. The layout of the rooms, meanwhile, ensures that each has distinct and direct views of Heliopolis.
Over the course of the century, the palace lost its fresco murals, massive gilded doors and their doorknobs. But since its reopening Egyptians and tourists alike have been rediscovering the beauty within it, and the mind boggling Indian artistry that has been revived with its original tigers and elephants. The palace presents itself as yet another one of the architectural wonders of Egypt, an enduring symbol of Heliopolis' cosmopolitan past.