Hosting the shrines of Khedive Ismael, Kings Fuad I and Farouk, and the last Shah of Iran, this mosque is unlike any other.
Appearing as a mirage in Citadel Square, Al Rifai Mosque was designed as the ultimate architectural expression of dynasty, popularity and modernity. Aside from its melange of styles - embodying Islamic arts, Ancient Egyptian monumentality and European planning - Al Rifai Mosque also hosts the Khedival Mausoleum, which holds the shrines of Khedive Ismael, Kings Fuad I and Farouk, and the last Shah of Iran.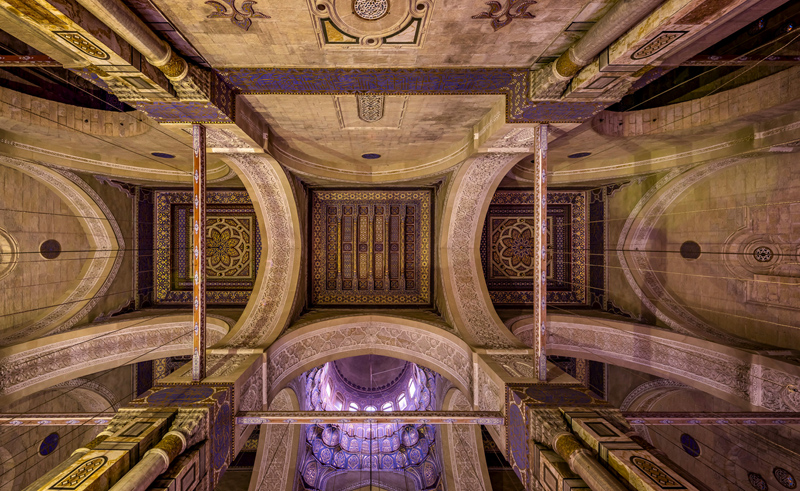 Named after Zawiyat Al Rifai, the birthplace of the Rifai Sufi order, the mosque overlooks numerous boulevards and squares. Visiting the 19th century mosque, it might take you a while to step inside as its detailed facades and monumental columns may keep you frozen in awe.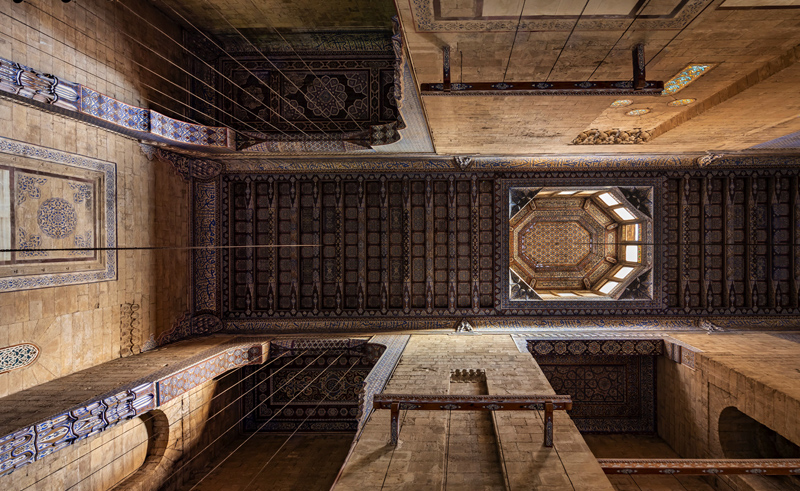 Once you enter, you're transported into a medley of Islamic architecture and 19th century Beaux-Arts revival that tells the mosque's tale.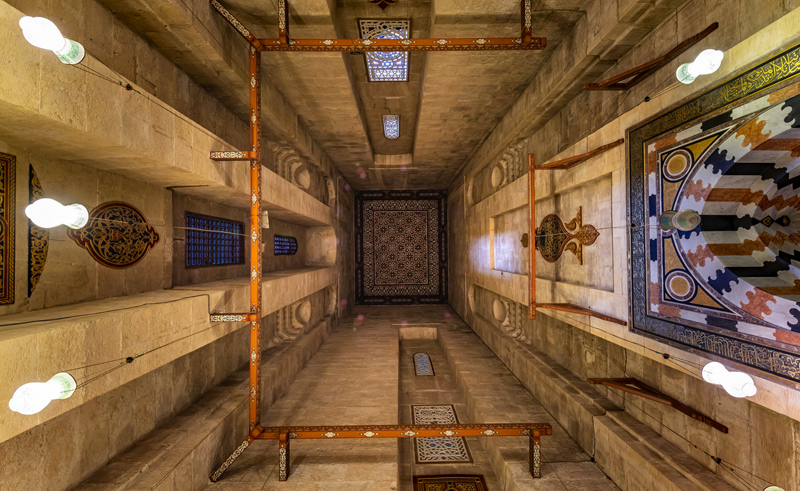 Husayn Fahmi Pasha, a prince from the royal family, was commissioned in 1869 by Khedive Ismail's mother, Khushyar Hanim, to replace the preexisting structure with a dynastic mosque that hosts the tombs of her family.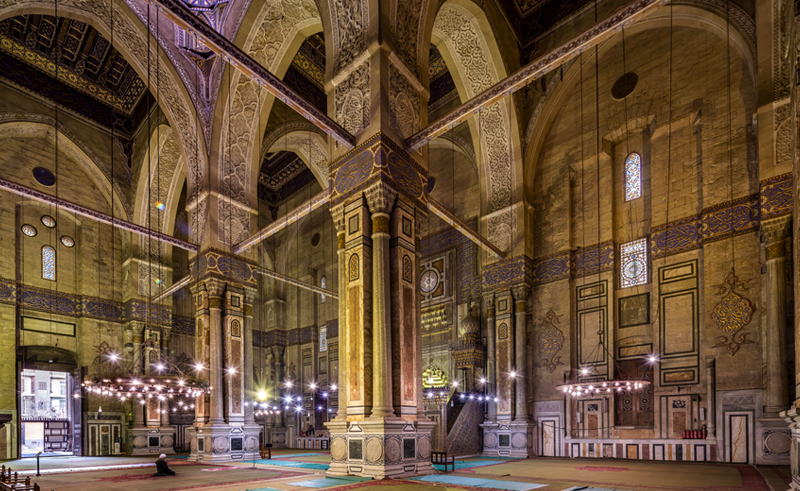 Fahmi Pasha never made it past the first phase of construction and work eventually came to a complete halt after his passing. It was resumed in 1905 by Khedive Abbas Hilmi II, who entrusted Hungarian architect Max Herz Bey - who had already restored countless Islamic monuments in Egypt - to complete it.
Aided by Italian architect Carlo Virgilio Silvagni, Al Rifai mosque was completed in 1912. While it incorporated elements directly imported from Europe, such as Italian marble, the mosque's association with Mamluk legacy remained manifested by the use of colour, materials and details of its 14th century neighbour, the Mosque-Madrassa of Sultan Hassan (which is a story of its own), and its skypiercing Mamluk minarets.
Despite featuring eclectic surface decorations, a common feature of Mamluk architecture, its spaces were influenced by Herz's fixation on 19th century Beaux-Arts classical revival. It seems fitting, however, because in its way the mosque represented a turning point in the cultural and political history of Egypt.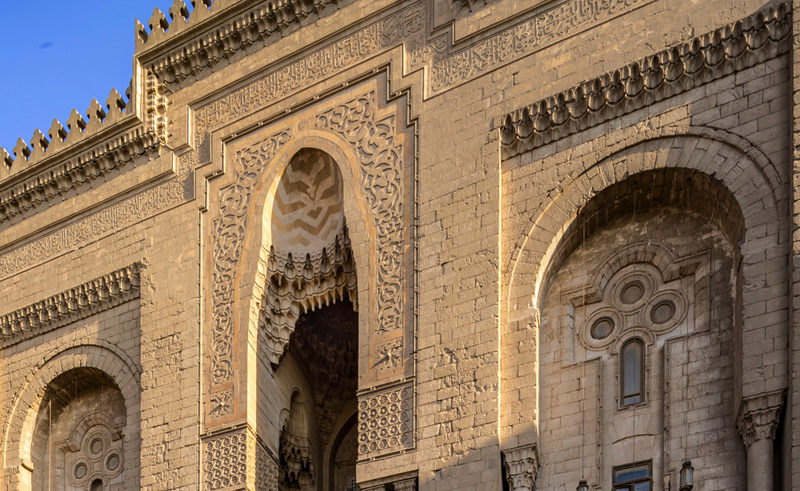 Embracing the urban context of the Zawiya was indicative of the dynasty's appeal to popular support during a time when British influence was predominant. Al Rifai Mosque also marked a transition into modern architecture by being the first Egyptian Islamic monument to use cement in its construction.
As its four facades engage with its historical site in a dialogue of beauty and elegance, Al Rifai Mosque's interior is one of silent aesthetics. It acts as a time capsule that sends visitors back one full century, whether it's in its prayer area, under its dome or in the Khedival Mausoleum.
Photography Credit: Essam Arafa