The iconic fence running through Old Cairo is going to be illuminated as a reminder of its 800-year-old function.
Meandering through the heart of Old Cairo, the Cairo Citadel Aqueduct, commonly referred to as 'Sour Magra El Oyoun', is getting a glow up with a new lighting design by Cairo-based company Archilight. Situated in one of nine UNESCO world heritage sites in Egypt, the historical structure - which over 800 years ago transported water from the Nile up to the citadel - is set on becoming a major tourist attraction.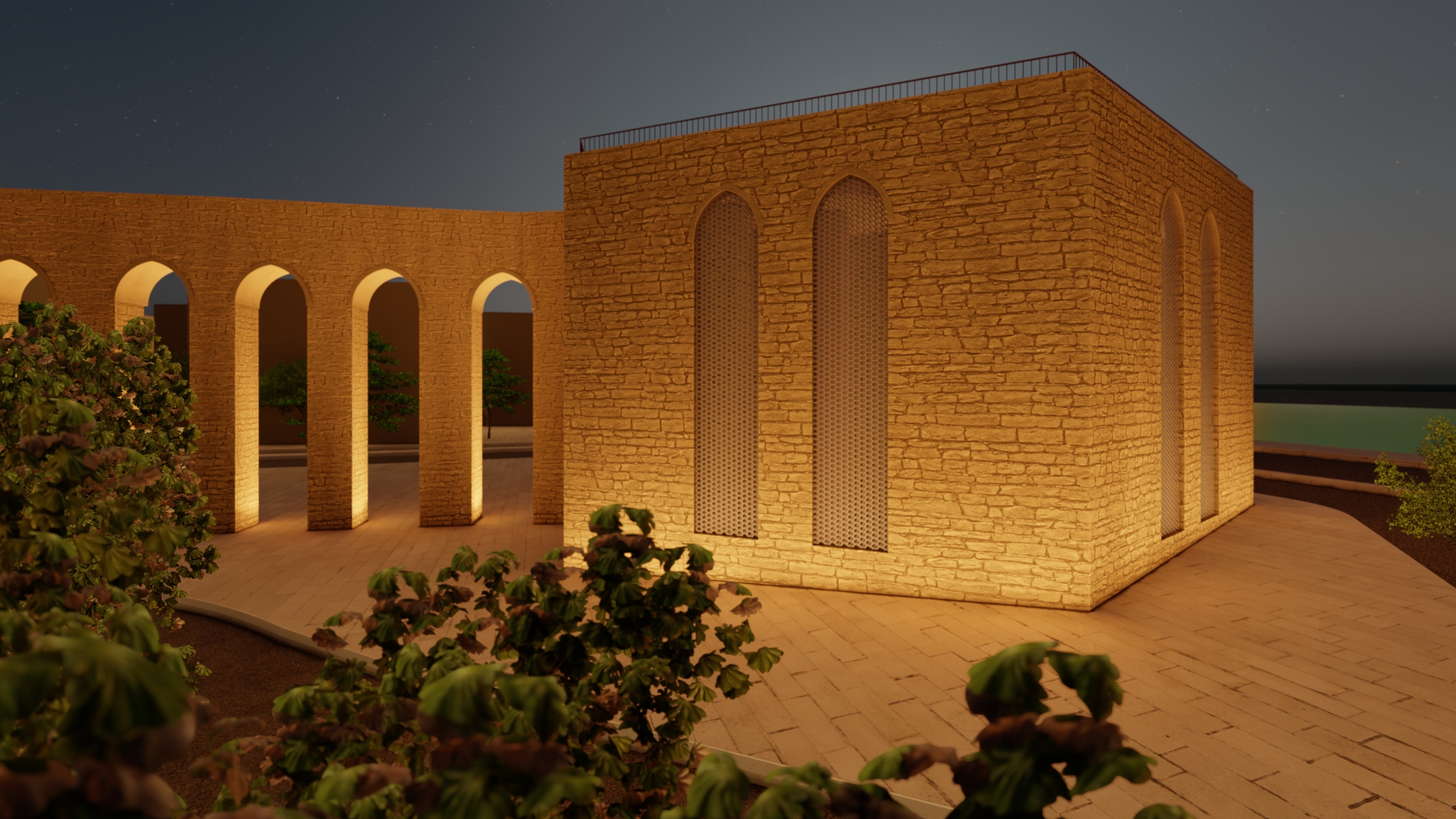 The mediaeval aqueduct system was built and further reworked by Mamluk sultans to transport water via a canal along the top of its wall, starting from the Western end on the shore of the Nile, where water is raised through water wheels and runs to the Citadel. While that function no longer works today, the structure remains one of Cairo's many architectural gems.
Set on becoming one of the largest lighting design projects in Egypt, the first phase of Sour Magra El Oyoun's lighting design will cover 800m of its three kilometres length. This includes the hexagonal intake tower and aqueduct, 71 arches and nine domes, all of which Archilight had to inspect and classify according to shape and size before assigning homogeneous lighting solutions across the iconic fence.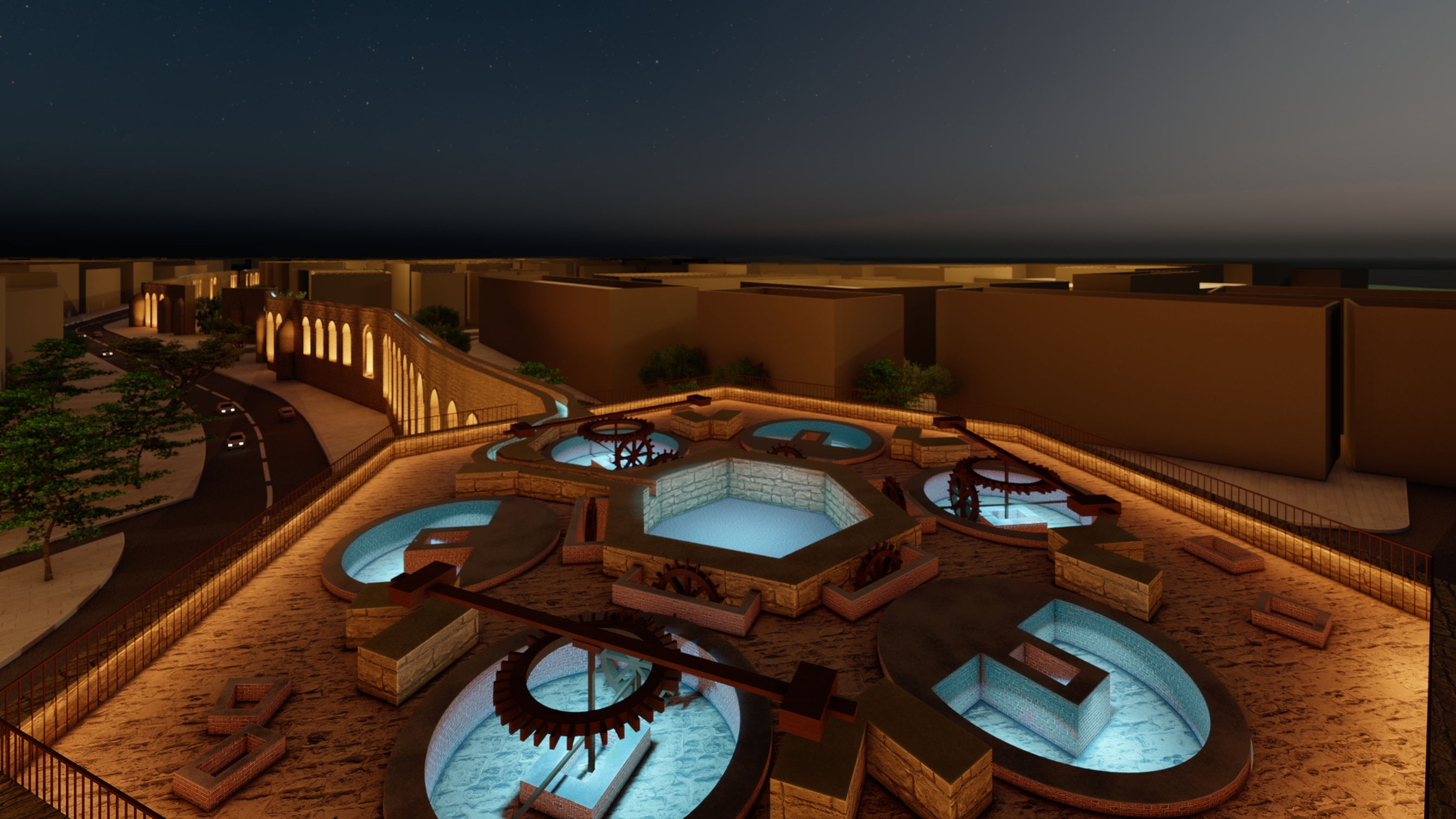 The aqueduct and water wheels in the intake tower will be lit with a custom blue light, simulating where water once travelled and establish it as a landmark. Archilight's lighting works, which recently began their on-ground mock trials, is part of a major overhaul that has been underway to emphasise the historical significance of the site. The design's date of completion is yet to be determined.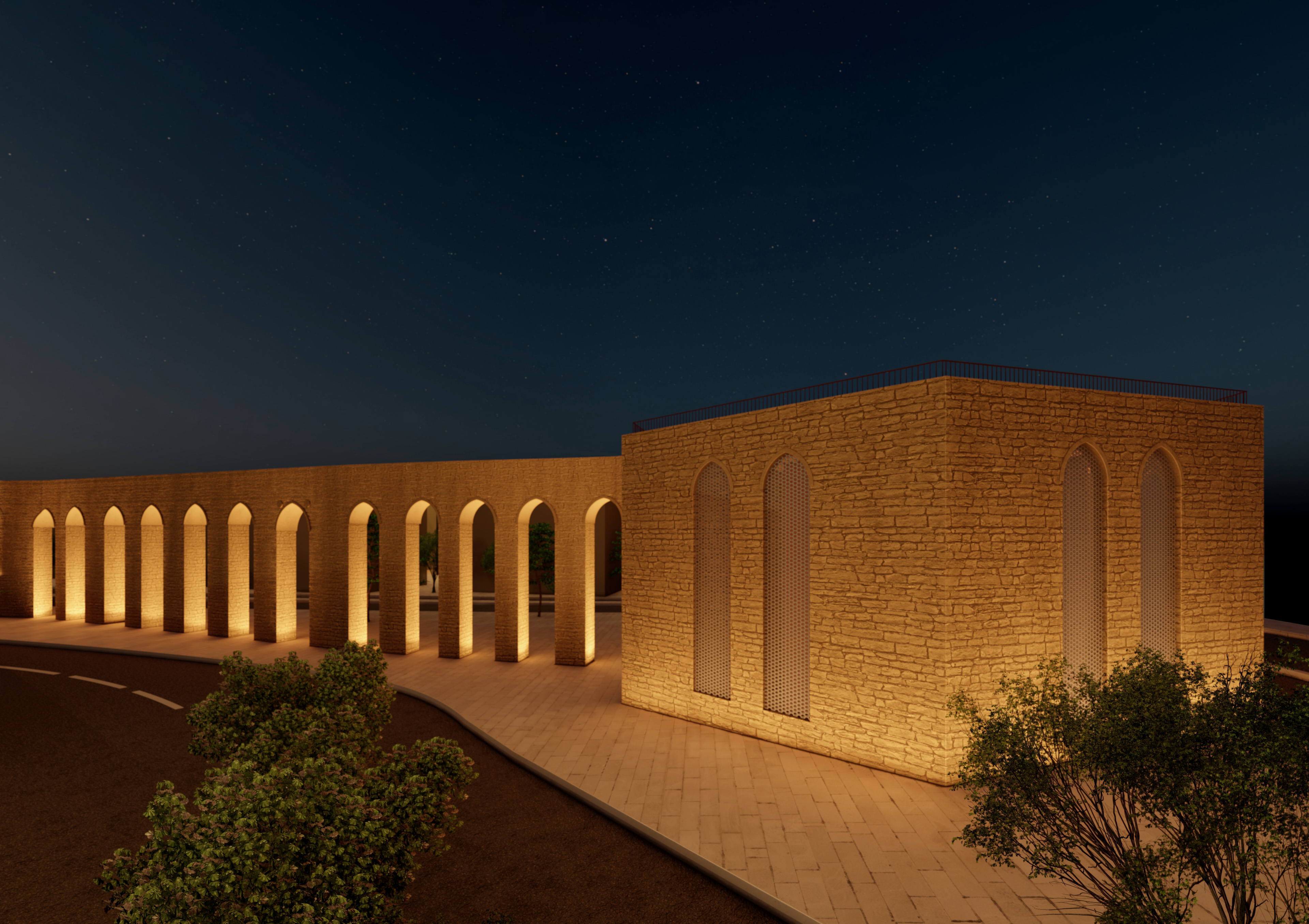 This plan includes restoring it, renovating surrounding architecture and establishing eco-friendly residences to ensure that the local community is integrated in the transformation. The entire area at Sour Magra El Oyoun is set on becoming an open museum with handicraft hunts and revamped infrastructure, aimed at attracting tourists to marvel at one of the most remarkable water-carrying architecture in the world