With an eye for adaptation that brought us the Walk of Cairo, Cairo-based firm Laithy + Architects has developed a rapport amongst Egyptian developers for their resounding design and quiet work ethic.
If you stroll through the Walk of Cairo these days, you will find an intricately designed high street, with prestigious restaurants and famed fashion brands and incredible experiences like the Trampoline Park or the Museum of Illusions. Much of the fanfare that accompanied the opening of the Walk of Cairo raved about the design work of Skidmore, Owings & Merrill (SOM), the renowned architectural firm famous for inking Burj Khalifa, One World Trade Center and the restoration of the Waldorf Astoria. But what is often omitted is the fact that they were, actually, responsible for what immediately preceded the Walk of Cairo.
Up until 2018, this area was known as Designopolis, a high-end furniture hub. When the venue was acquired by private equity firm Compass Capital, it was time to adapt SOM's designs for a new purpose. For the unenviable task of transforming Designopolis into the Walk of Cairo, they hired a local firm with experience in repurposing revered architecture like this: Laithy + Architects, spearheaded by Egyptian architect Laithy Mekkawy.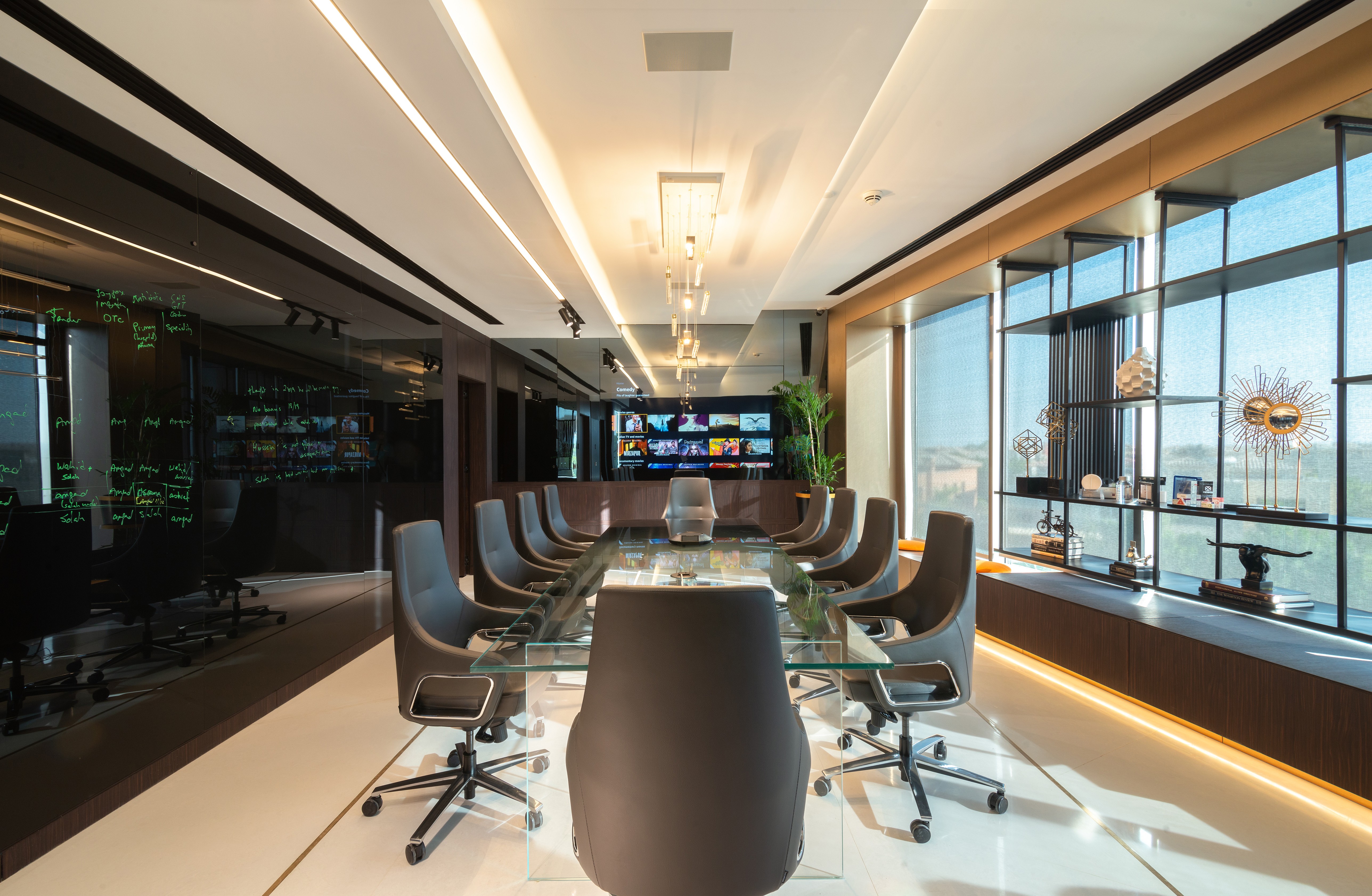 Before he founded Laithy + Architects in 2008, Mekkawy moved to Istanbul during a period of expansive modernisation. It was there, in a city ripe with architectural heritage, that he practiced the process of adapting the relics of the past to meet the demands of the present. Upon his return to Egypt, he took Laithy + Architects and renovated one of Alexandira's heritage buildings into L Passage, a food pavilion, earning him an award from the Egyptian National Organization for Urban Harmony. Although they never shied away from spectacular design, even stepping on to the stage of an award ceremony to accept some recognition for it, Laithy + Architects refrained from chasing the spotlight, opting instead to build relationships with their clients - which eventually earned them this task from Compass Capital.
The need for adaptation is not limited to heritage buildings. As it so happened, Mekkawy's experience was more than applicable to preserving the venue by SOM, and building a new vision on top of it. Least of all was his capacity to identify the obstacles his new design would need to tackle.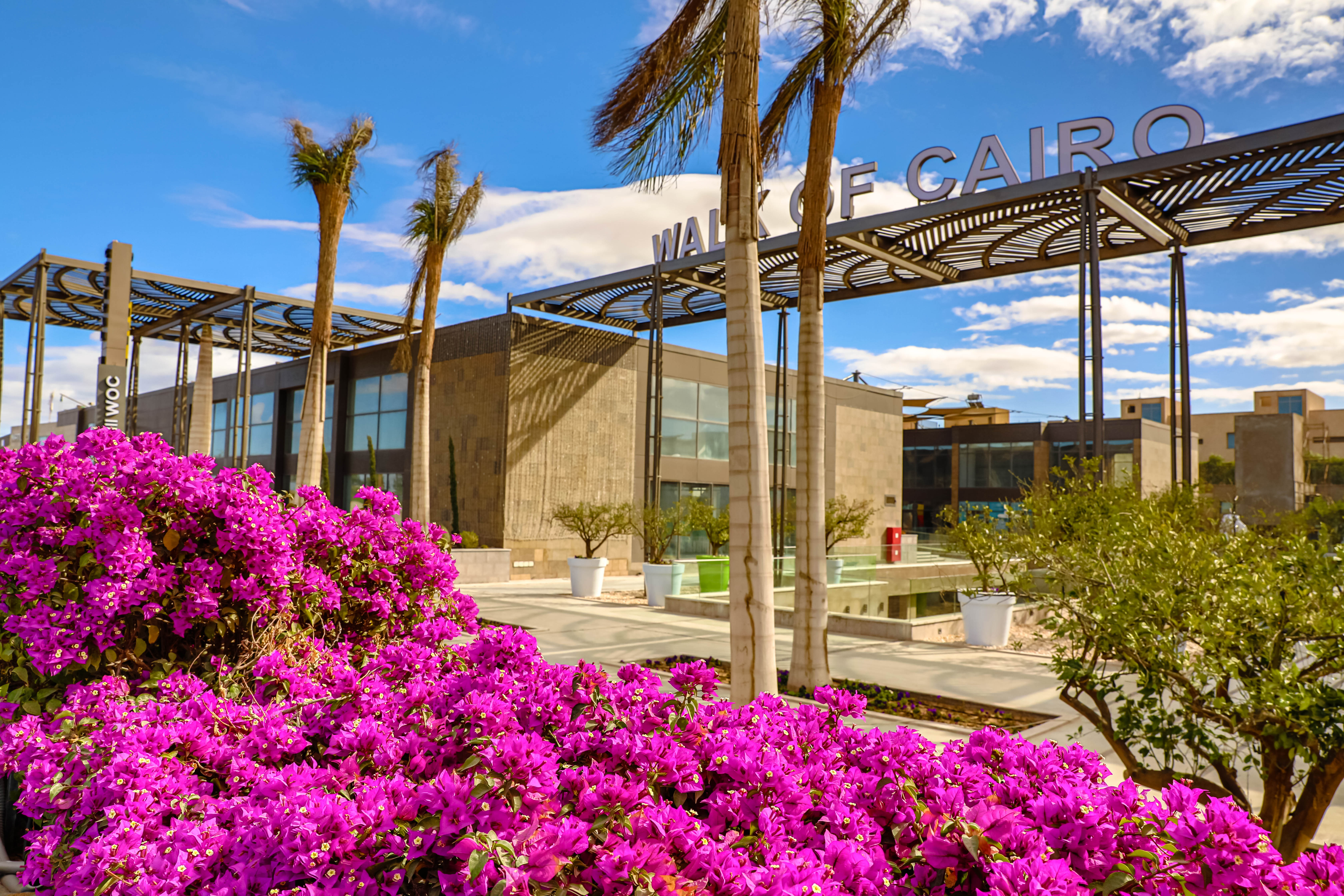 "It lacked shading to protect from summer heat, landscape design, and walking paths," Mekkawy tells #SceneHome. "Every 150 metres there would be a plot of unutilized space. Providing design and building services require a focus on adapting spaces to enhance how they are experienced."
With that in mind, Laithy + Architects redesigned the entrance and added dynamic shading with diverse shapes and colours between the buildings to facilitate more outdoor activities. Walkthroughs were designed with complementary landscape in promenades that span one kilometre. This feature allowed for new functions such as 'The Rig', an outdoor space that recently hosted the Red Bull Car Park drift event. To ensure that every corner has its unique vibe, art installations were designed by the firm and allocated along with flooring patterns and lighting fixtures that added to the sensory joy experienced at the park.
In addition, Laithy + Architects designed a number of executive offices and restaurants such as L'avenue. They also revamped the underground level, filling it with stand-alone elevators and public washrooms, and eliminating previously wasted spaces in the process.
"He cares for his clients and always tries to deliver genuine designs that fit their vision, which is why they usually request his services for all their projects," PR coordinator Sara Kassem - who happens to be Mekkawy's wife - tells SceneHome. Having transformed the Walk of Cairo into an efficient venue, thereby ensuring its smooth opening in 2020, Compass Capital requested Mekkawy's return to design their offices in Palm Hills.
"Our aim was to stick to the firm's identity, with a slight twist," Mekkawy says. Focusing on creating office spaces with a comfortable environment, elements such as sleeping pods and chill out lounges were added in an interior design that kept the firm's orderliness in mind. "Luxury is evident through the use of smart glass, brass and marble in the boardrooms and chief offices."
Overall, the design has an aligned and symmetrical aesthetic. Embedded within this orderliness, however, is the designer's playfulness, as subtle geometric patterns and shapes create an eccentric appearance that keeps the eye engaged.
Their ability to maintain and develop their clientele's trust presented itself with automotive group Ezz Elarab. They brought Laithy + Architects on board as their design consultants for the Aston Martin and DS showrooms, and - most significantly - the innovative Volvo Gallery. The latter is a concept that is only present in nine cities around the world. It is a showroom that combines the prestige of the Volvo vehicle alongside a relaxing space to drink a cup of coffee - in this case, a brew by regional coffee brand Seven Fortunes - in a Scandinavian interior.
"There is a clear shift in the automotive industry towards putting more effort in their showroom designs," Mekkawy explains. The design is clear from the glass facade of the 'twelve by the platform' mall in Sheikh Zayed. Inside, fair wood with subtle grain and minimal knots covers everything as neat Nordic furniture confirms the style. "We used minimal lines and accentuated modern materials inspired by Scandinavian interior design," Mekkawy adds.
When it comes to building on a legacy, Laithy + Architects' designs simultaneously manage to deliver on the needs of the new without overstepping their bounds over the foundation on which they work. As it ventures into more projects, the firm remains guided by its founder's philosophy: "The purpose of contemporary designs is to facilitate connection within our dynamic world." Whether that means connection to the past or connection with a practical purpose, you would only need to look at their designs to see how those notions can harmonise seamlessly.