After spending decades delivering natural stone and marble to hotels and embassies, Stone Tech is delving into product design, carving sinks out of stone blocks and pots out of Italian marble.
In the Sheraton Soma Bay, the Kuwaiti Embassy, and the highly-anticipated Grand Egyptian Museum we have three very different institutions and structures - but they all have something in common. They;ve all felt the touch of Stone Tech, a Cairo-based natural stone manufacturer founded in 1984 by Hany Abdel Raouf to specialise in granite and cement. Over the years, the firm has worked on a veritable rainbow of different projects, and has continually evolved, with its current stance seeing them focus their specialisation on leftfield product design.
"My passion from a young age was to work with marble," Mohamed Abdel Raouf, Stone Tech's current CEO, tells #SceneHome. "It got me focused on creating out-of-the-box, striking pieces." His passion led him to carry his family business into product design, serving items like coffee and dining tables made out of solid marble blocks, and sculptural elements that add pleasing aesthetics to your home. For example, the 'Helping Hand Pot' was carved out of a single block of Italian Carrara by hand to give it that shade of realism.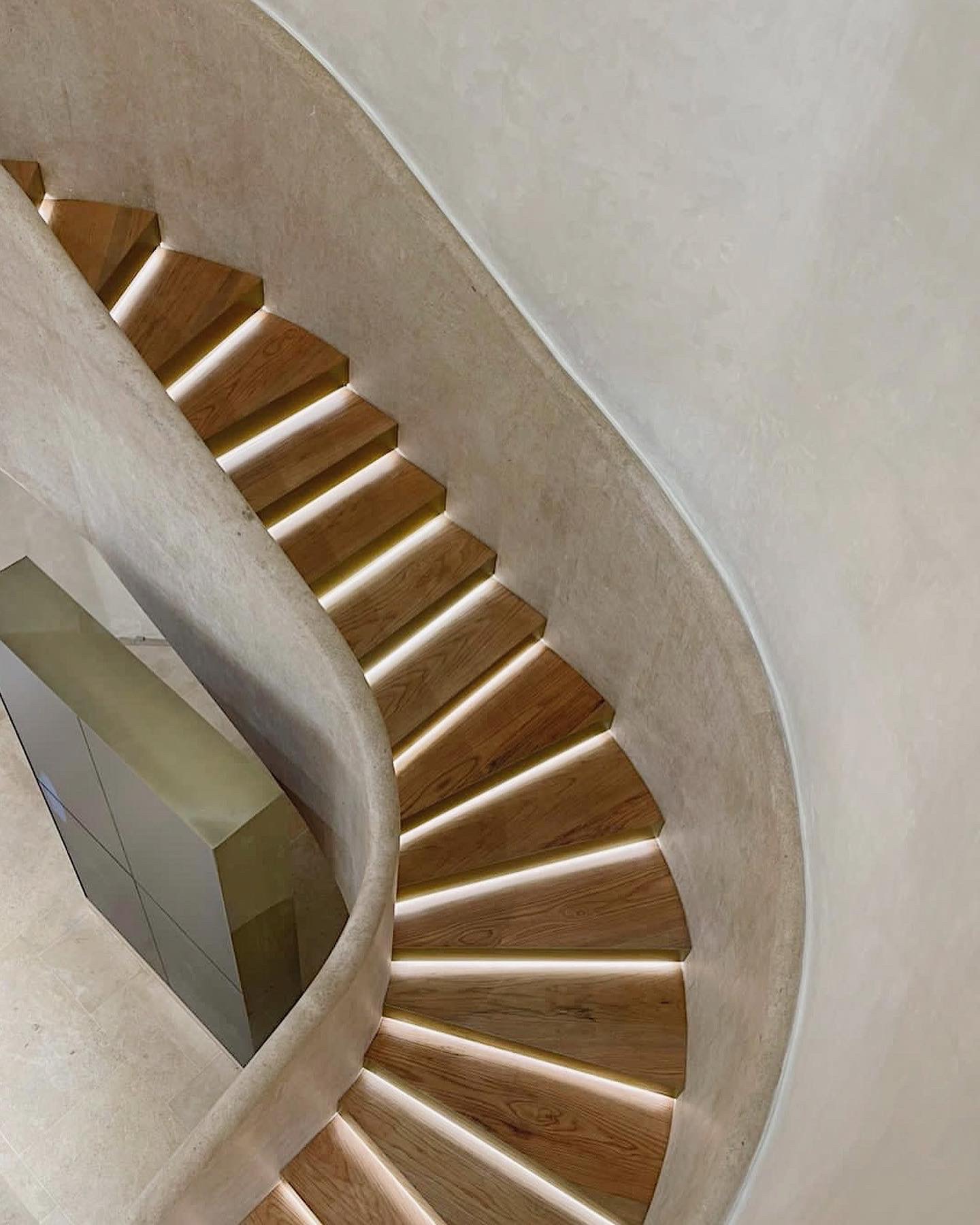 At the Westin Cairo Hotel in Katameya Dunes, New Cairo, Stone Tech used Italian Botticino and Carrara to cover the reception areas, spa, restaurant and suites. Le Collezioni, a retail store in Downtown Mall, had a statement staircase fashioned from natural stone to curve along the side of the handrail. "We felt like it was a piece of art and we loved the challenge that came with it," Abdel Raouf says.
The Grand Egyptian Museum presented a unique challenge, with Stone Tech needing to use Triesta marble to shape each tile into a triangle, imitating the iconic Giza Pyramids which stand just a ways in the distance. "We're proud of taking part in it," Abdel Raouf says. "And with it near completion, we're excited to see its end result."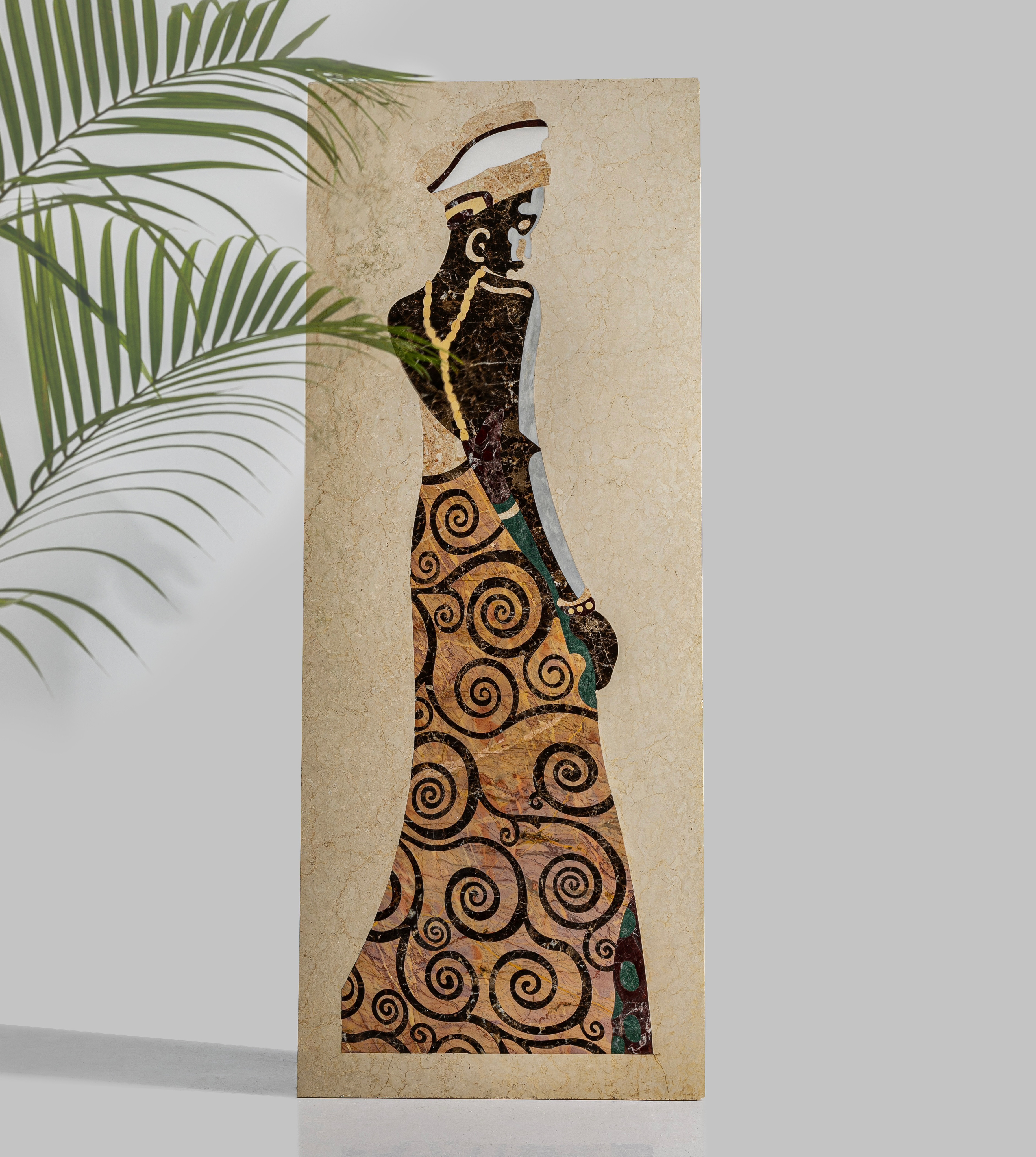 When it comes to product design, Abdel Raouf strived to be as unique and eye-catching as possible. 'Mama Africa' for example is a sculptured art piece made using waterjet machinery that immaculately cuts through multiple layers and creates intricate details. "It turns heads at our office," Abdel Raouf says. And why shouldn't it. As for the 'Calcatta Viola Side Table', it has the sort of irregularity that Abdel Raouf believes carries most of the beauty in working with marble. "This one is perfectly imperfect. It's rough, irregular and incomplete," he says.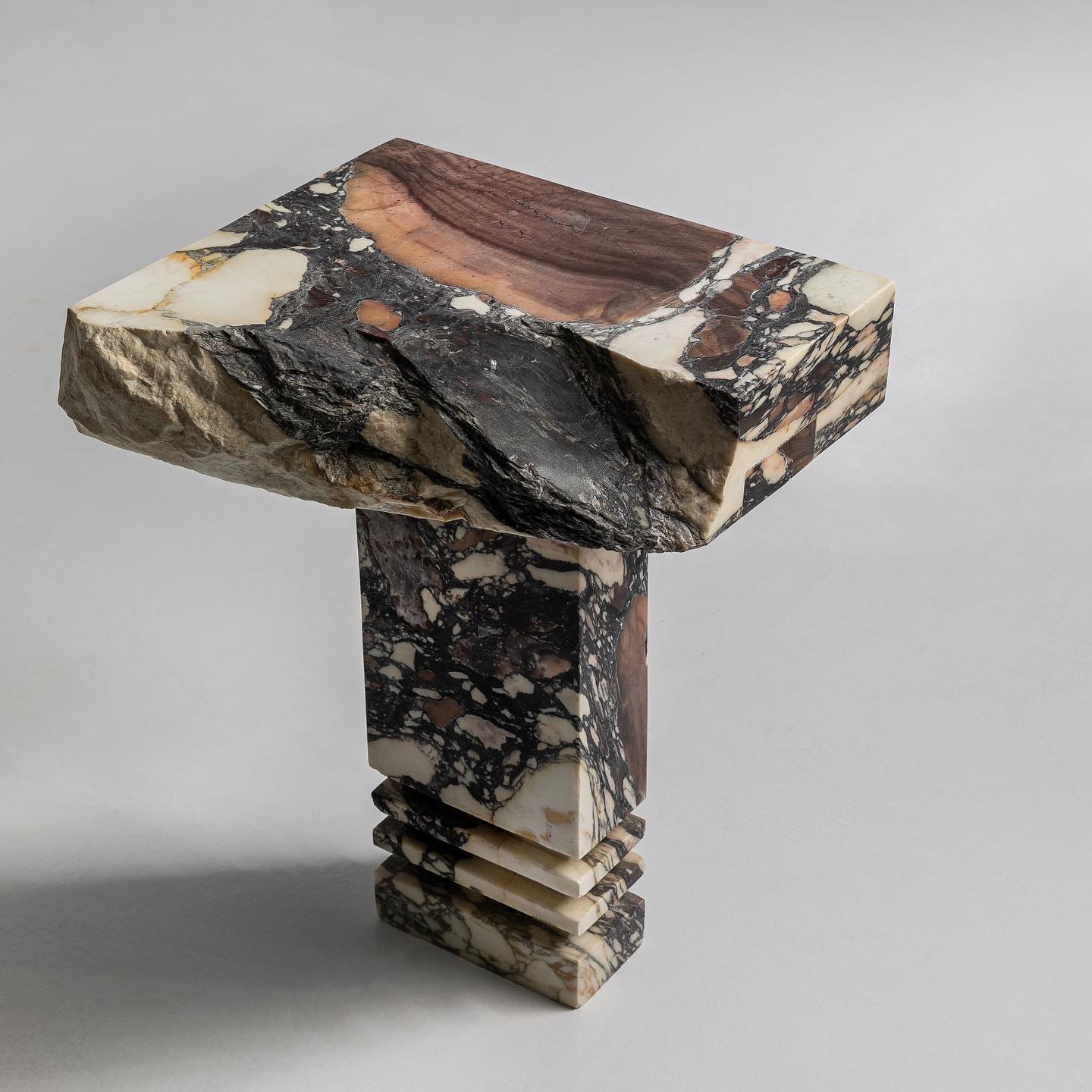 "Working with marble blocks is really cool," Abdel Raouf continues. "It's like having an empty canvas and the freedom to shape it as you like." This notion is evident in their Carrara Sink which didn't have an intentional design process behind it; it was created randomly while cutting through a block, and a spontaneous decision was reached to turn it into a sink, a moment of creativity captured in stone.
As marble furniture becomes more and more popular, whether utilised is to contrast minimal surfaces or blend with massive marble slab walls, there's a certain draw to their natural form and colourful veins. With Stone Tech's offerings, you've got uniquely sculpted furniture that showcases flexibility with twists and turns.