This collection brings back memories, a whole lot of them. It does so through well designed and well thought out pieces that not only carry echoes of sweet summertime moments.
Prior to funky clubhouses and gargantuan highways leading towards Egypt's North Coast, summertime by the Mediterranean was a lot more nuanced. Grabbing freska on Agamy or Gleem beach was as crazy as things got, or at least as they needed to be. Eklego Design Studio made the essence of what the North Coast was, and to many still is, the core of their Summer 2022 furniture collection 'Breeze In'.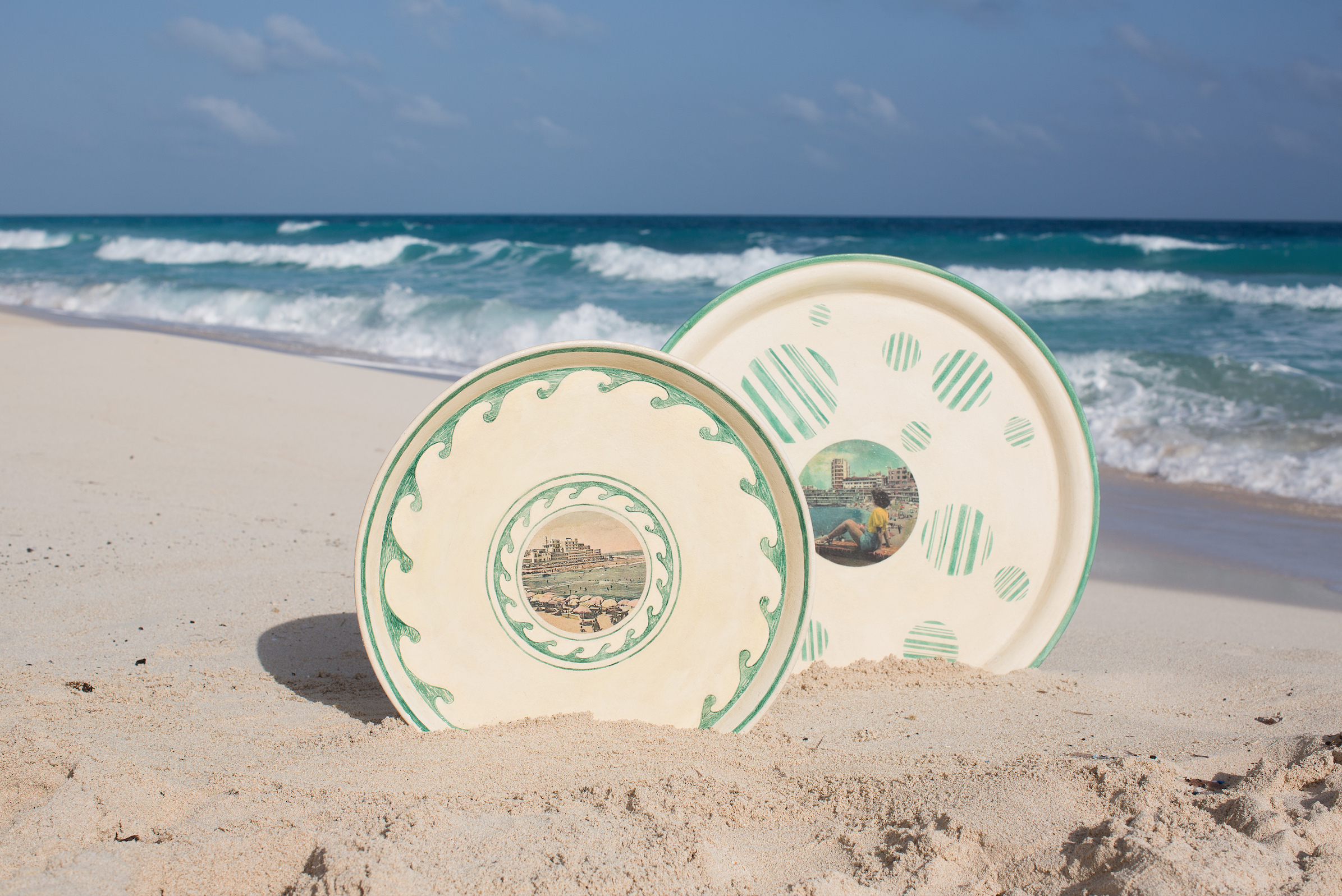 Among its thoughtfully designed pieces are trays and table tops shaped after traditional coffee shop trays with hand paintings of vintage scenes like Stanley beach. Shams and Amar are textured copper odes to the sun and the moon, and Gleem is rather alabaster, named after the beach referred to in Amr Diab's tunes. (Because honestly, it's summer and you're at the North Coast, what else is playing?) The tabletops in the collection rest on sleek metal legs designed to symbolise how contemporary design could carry heritage.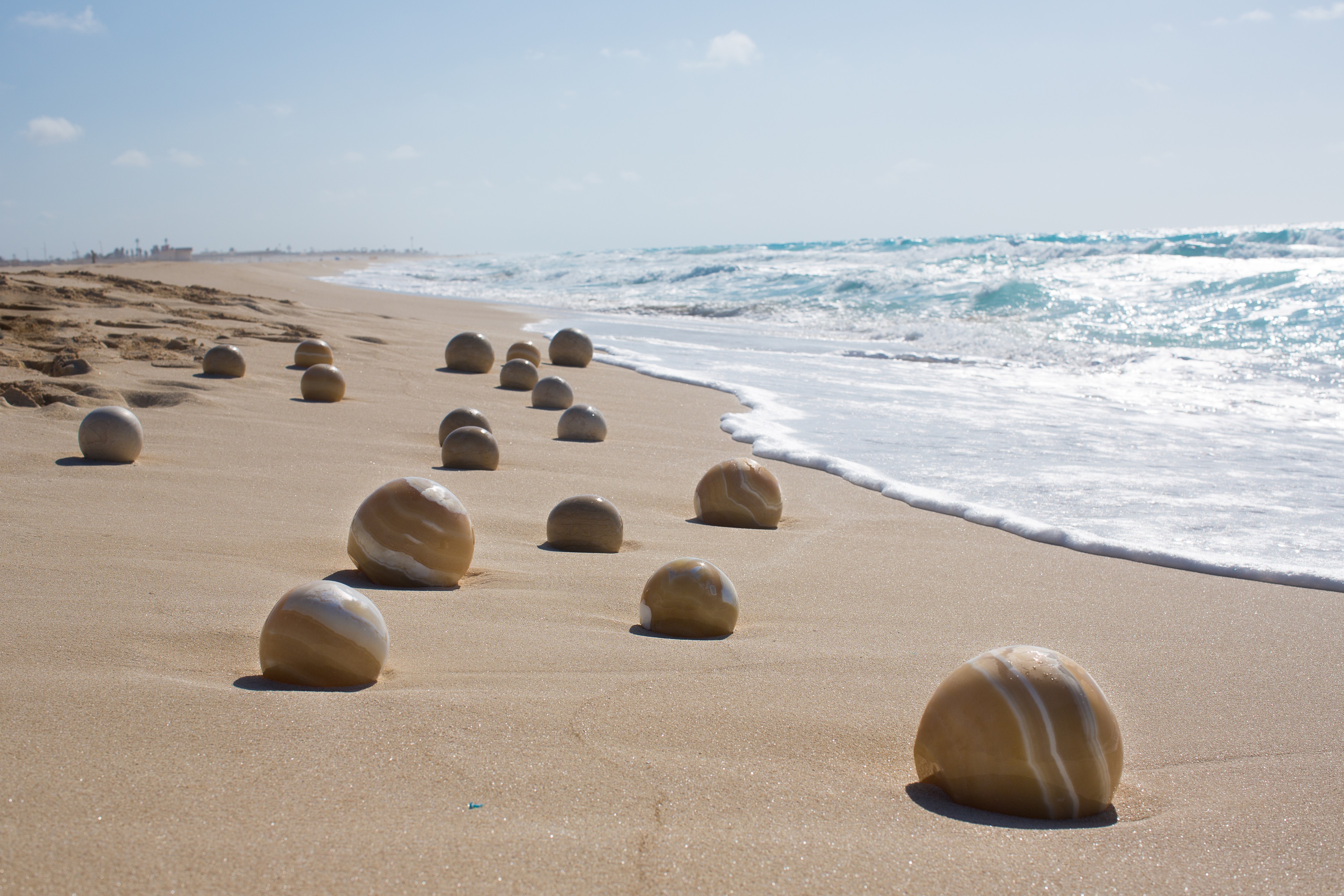 When asked why Breeze In featured Freska, a wicker tabletop named after the infamous beachside treat, Eklego co-founder Dina El Khachab found the answer to be quite straightforward. "Egypt is all about nostalgia," she tells #SceneHome. That said, the process of getting there, both in terms of finding inspiration and crafting the pieces of the collection, was anything but.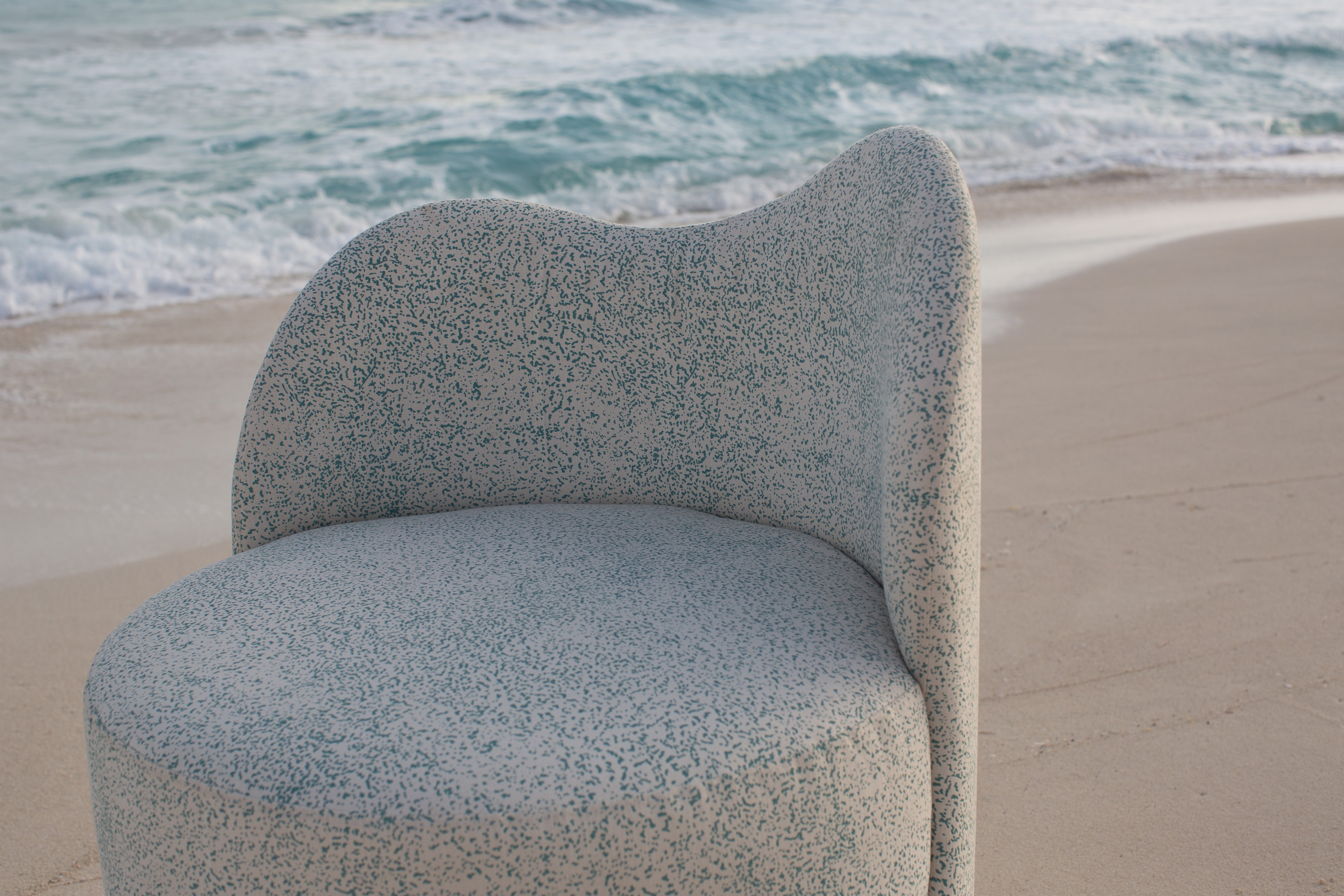 "We were having a discussion on what Egyptian design is and what fuels it, and found ourselves wondering, 'Well, what is Egypt?'," El Khachab says, recalling the brainstorming session held with the studio's design team and Emma James, who leads the design transformation at the studio. "For me, it was nostalgia, especially during summer," she continues. "Sure, we now have new destinations but Sahel can never truly be taken away from Agamy."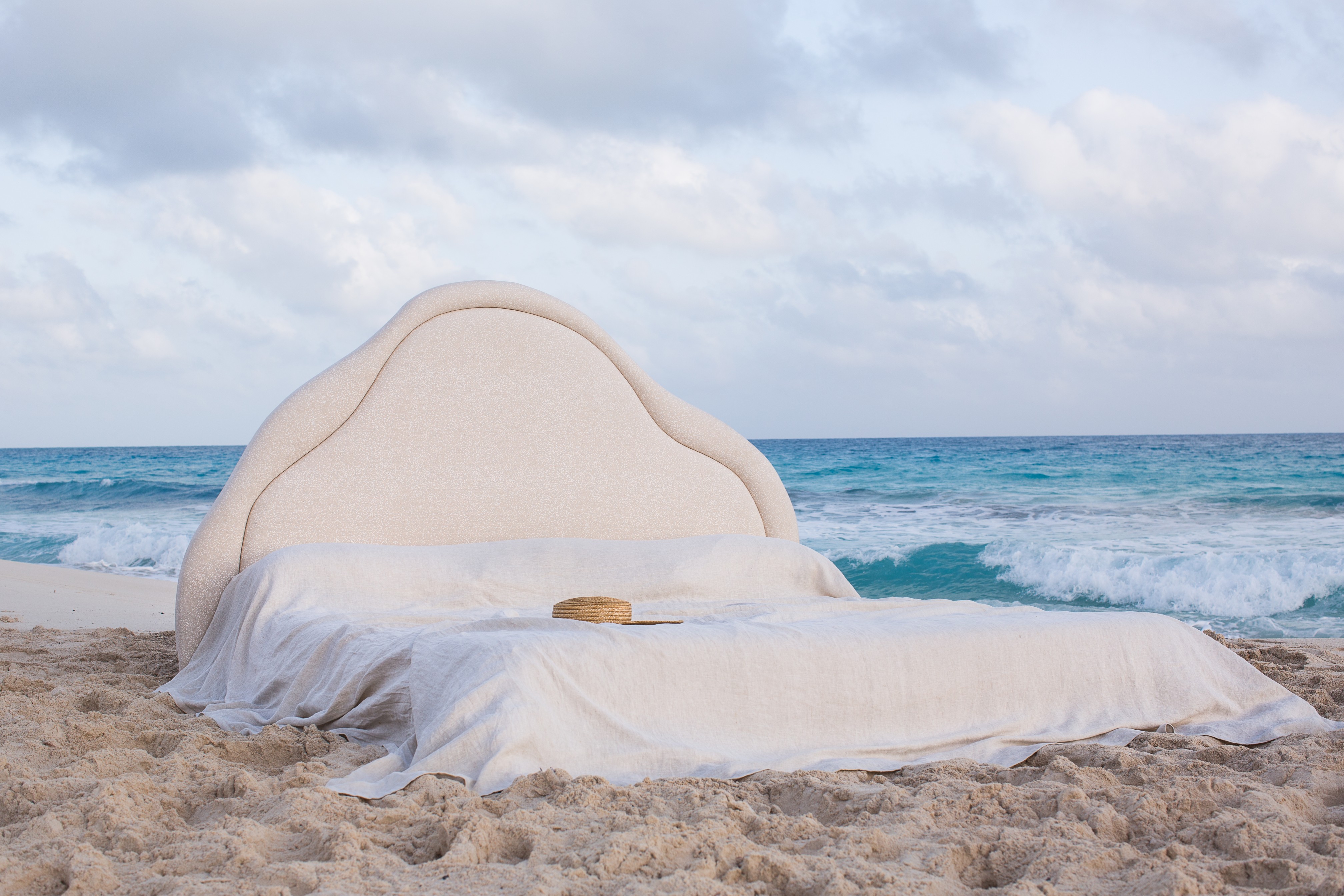 The Ramleh headboard is reminiscent of shorelines and the infinite shapes they create, that is until our little ones turn portions of them into castles. It is part of the Ramleh series of the collection which takes after its subtle aesthetic.
While tabby stool is inspired by both midcentury France and Pharaonic lilts, featuring natural dyed leather in a palette evocative of sand and sea. "Everything had a distinct smell," El Khachab says, recollecting her summertime visits to Egypt when she used to live in Canada. "From the airport and all the way to my grandmother's place. In between, I would be subjected to thousands of people, each representing their own ideals." There's plenty of inspiration in the collection, and it all leads back to the sense of nostalgia.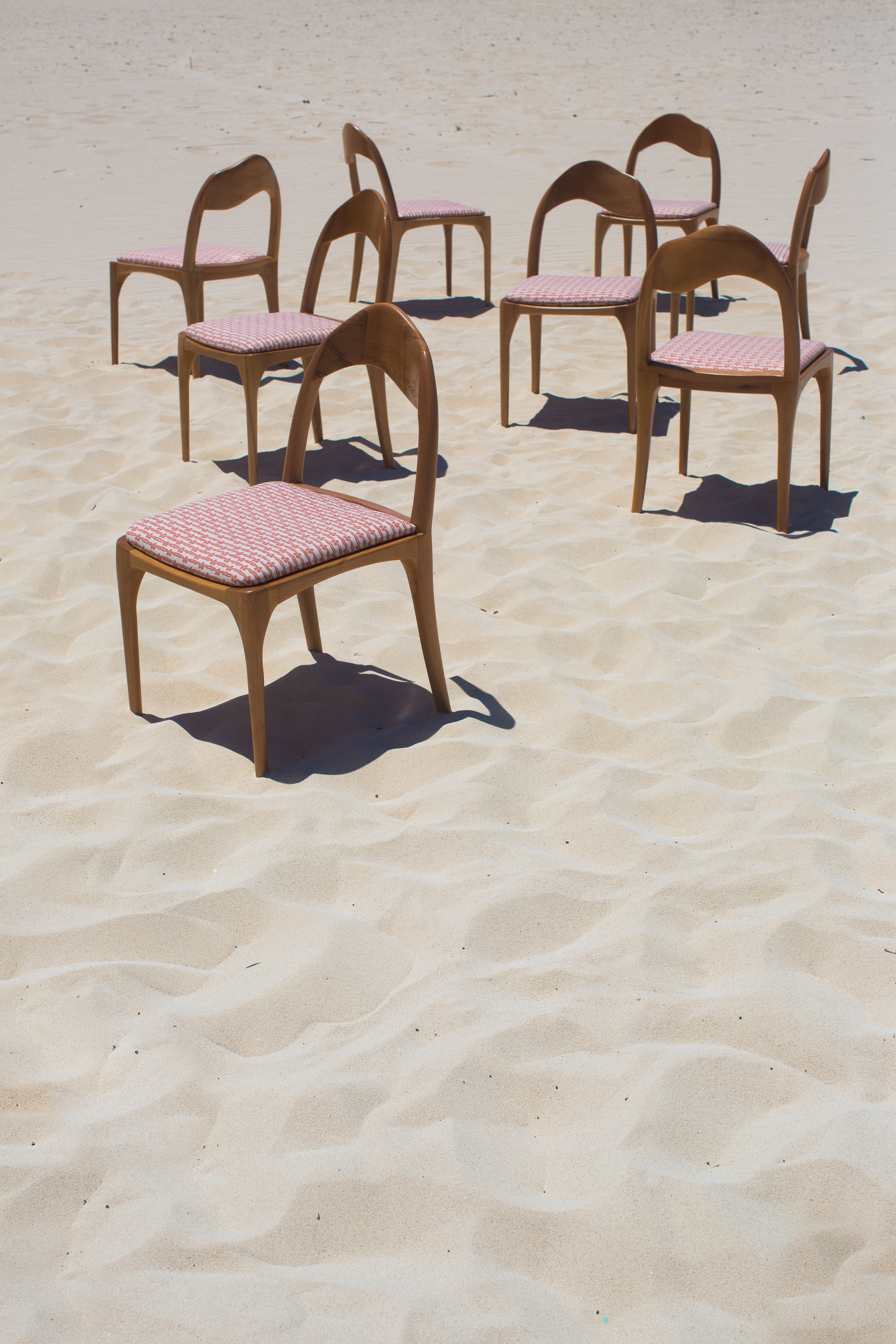 "Egyptian design is all about us," El Khachab adds. "Everything and everyone around us is a source of inspiration." The collection took months of prototyping and collaborative work between Eklego's team and Cairene artisans. That ever so pleasant depiction of Stanley and its sister Nazli, was done in collaboration with the artists at Alef Gallery, who will be releasing more of these reminiscent paintings.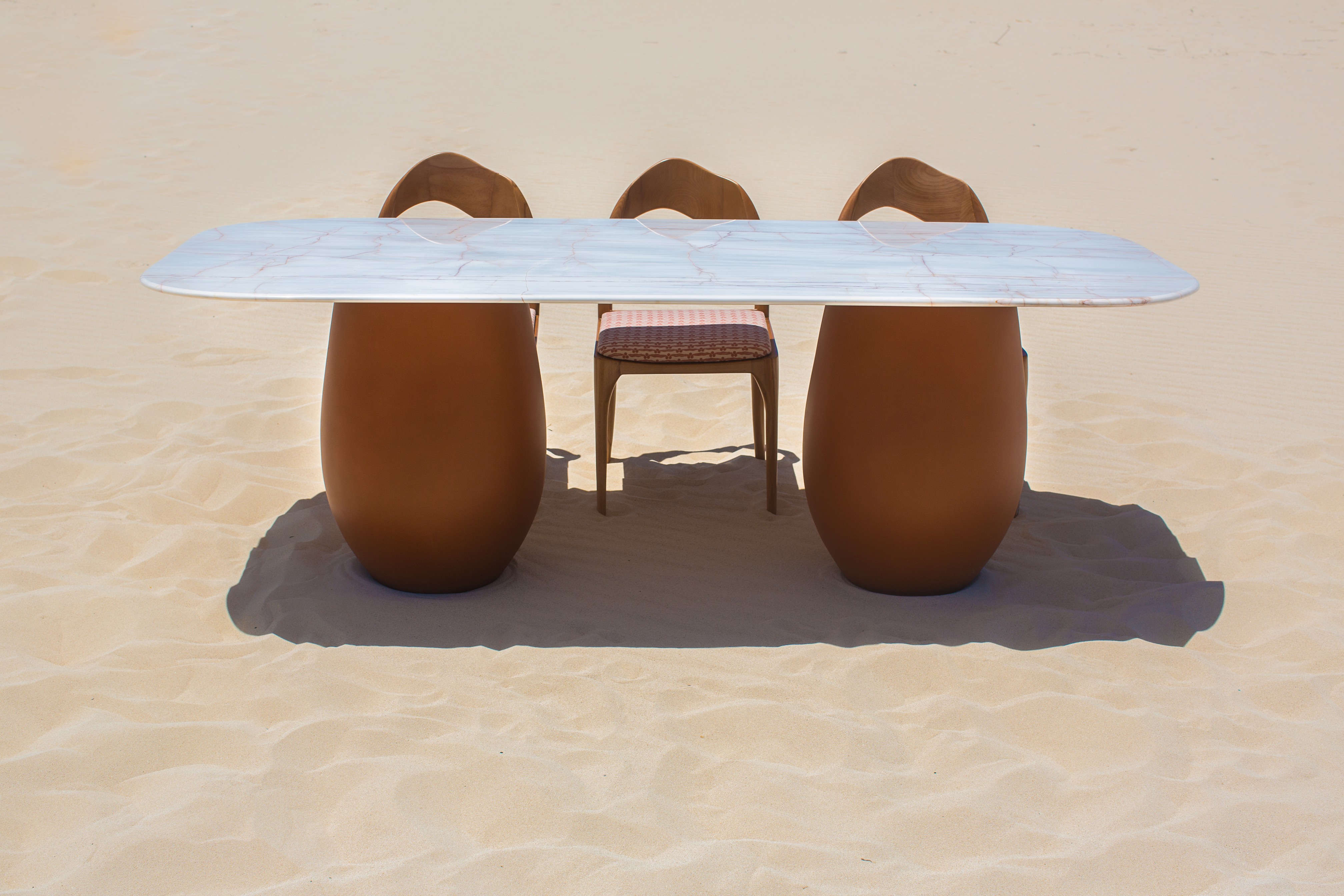 "Design comes from the craftspeople," El Khachab continues. "Beyond simply making things, they actually participate in their designs. They teach and share with us their history and knowledge in the process." Luna, the coffee table, features honed marble, alabaster and impeccable wooden finishes to give it a form that is synonymous with gazing at the night sky during summer nights.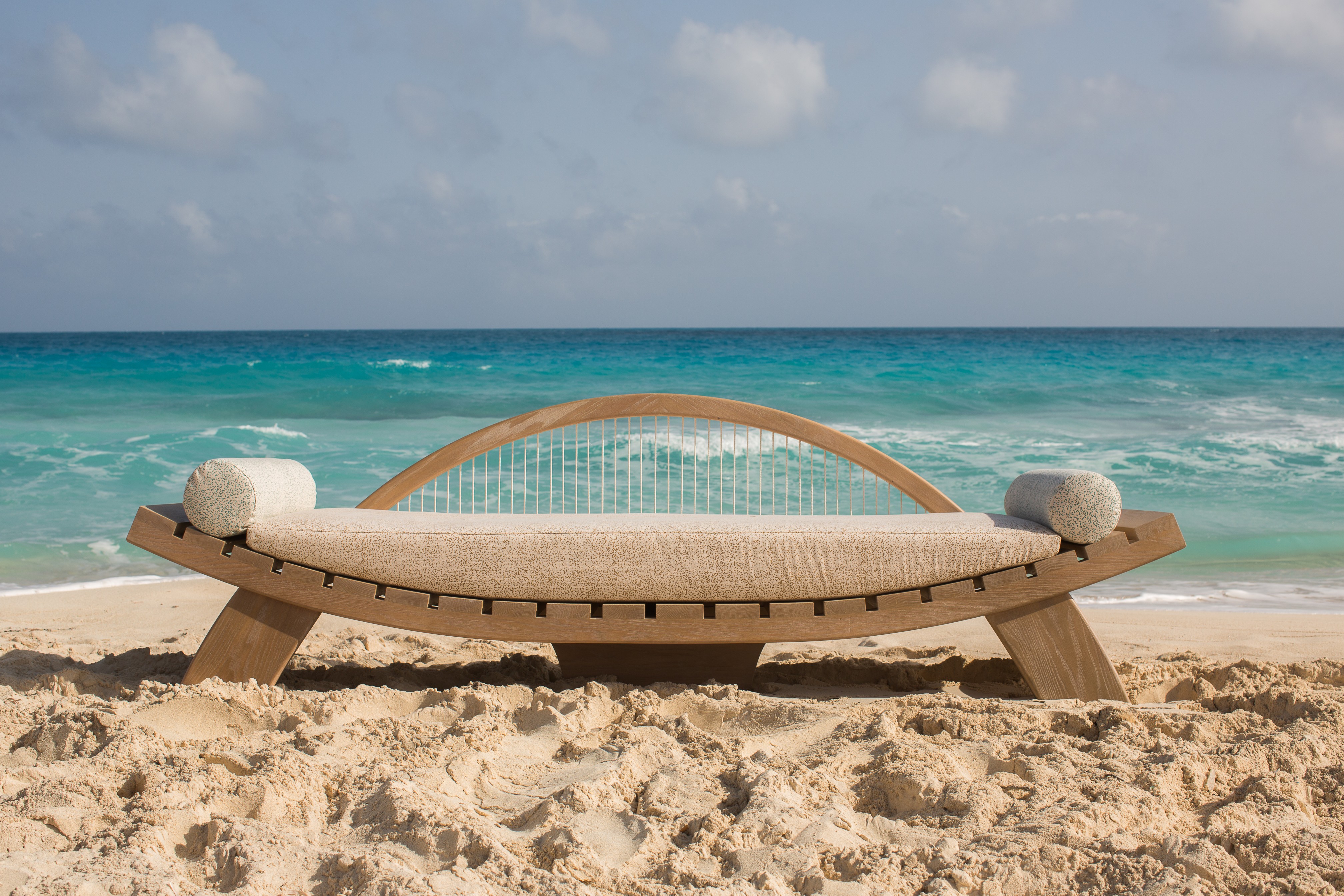 Depet sofa, on the other hand, gets its name from the hieroglyph of the Ancient Egyptian Nile river boat and is inspired by its smooth and functional lines. Taking the notion from the banks of the Nile and giving it form on the shores of the Mediterranean, the studio crafted it in beige Oak wood with white fillers. Swathed in Freckle, a custom print, and flanked by bolsters. This, however, was relaunched from an earlier collection but with different upholstery and still it fits.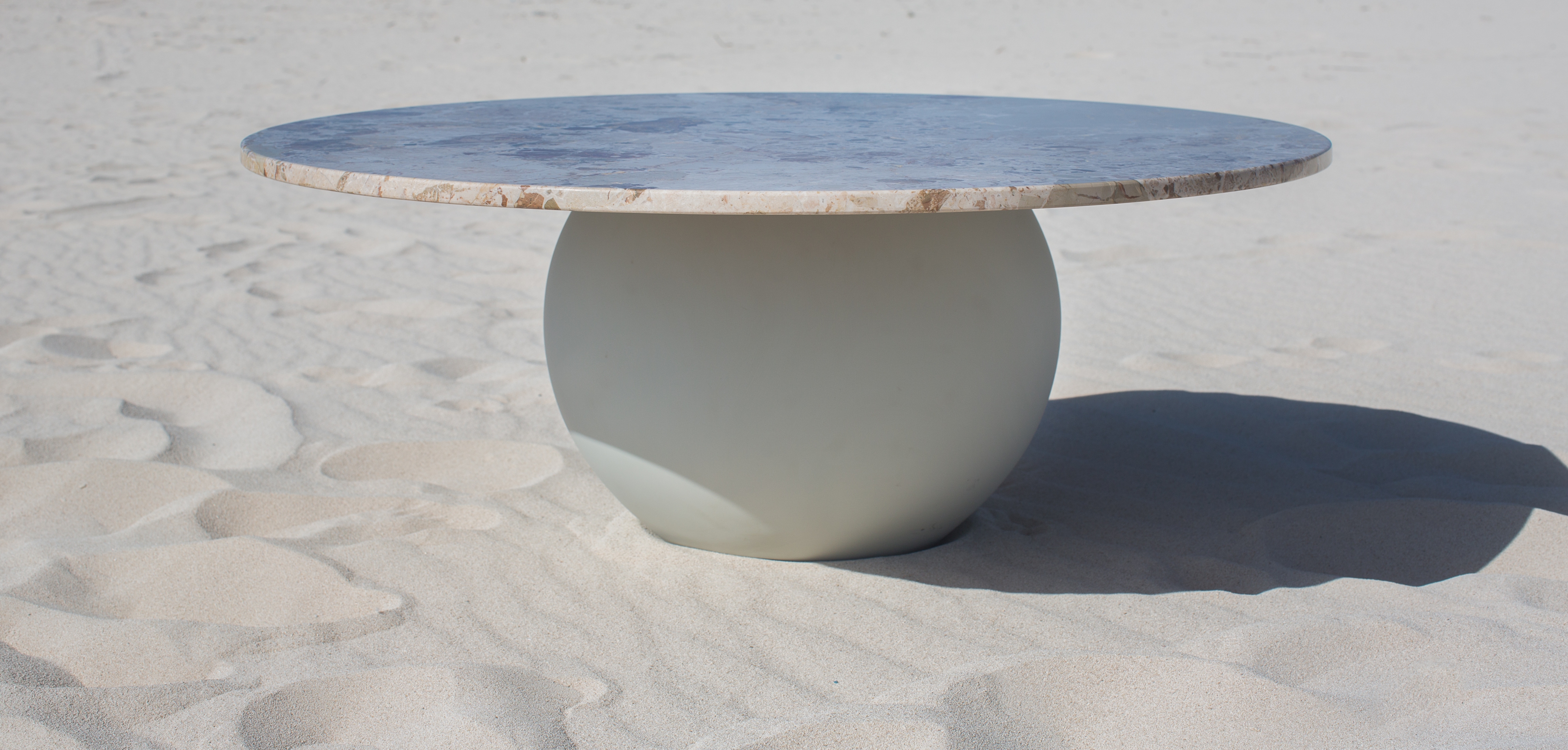 "There's plenty of cool things in our recent history that can be reflected through design," El Khachab says. Being inspired by the past shouldn't be restricted to merely replicating the Lotus flower because of an Ancient Egyptian inspiration (which is admirable in its own regard) but the design studio wanted to delve deeper in the search of meaning behind the design. "Applying the same technique of a previous design is beautiful and all, but we don't want to reenact history," she says. "We want to live our truth, today's truth."
Which is that nostalgia is here to stay, part of everyday life in Egypt. Constantly offering inspiration for design and creation. Breeze In carried a nostalgic idea, one that El Khachab believes will continue into the future, but in different ways. After all, there's plenty of nostalgic inspiration lying around in Egypt. Maybe it is all about that.