Delve into the artful world of this home decor brand, from its heartful vases capturing childhood to its mid-century creations.
Home decor brand and design studio One True Find is akin to a serendipitous entanglement with a funky throw blanket - one elegantly tossed atop a suede emerald couch - and a conversation on Parisian decor that results in endless vintage store perusals. A story born out of shock, founder Amir Fayo's endeavour started as a mere lockdown stroll through furniture stores and resulted in whimsical pieces collaborated upon with artists, designers and architects from across the region.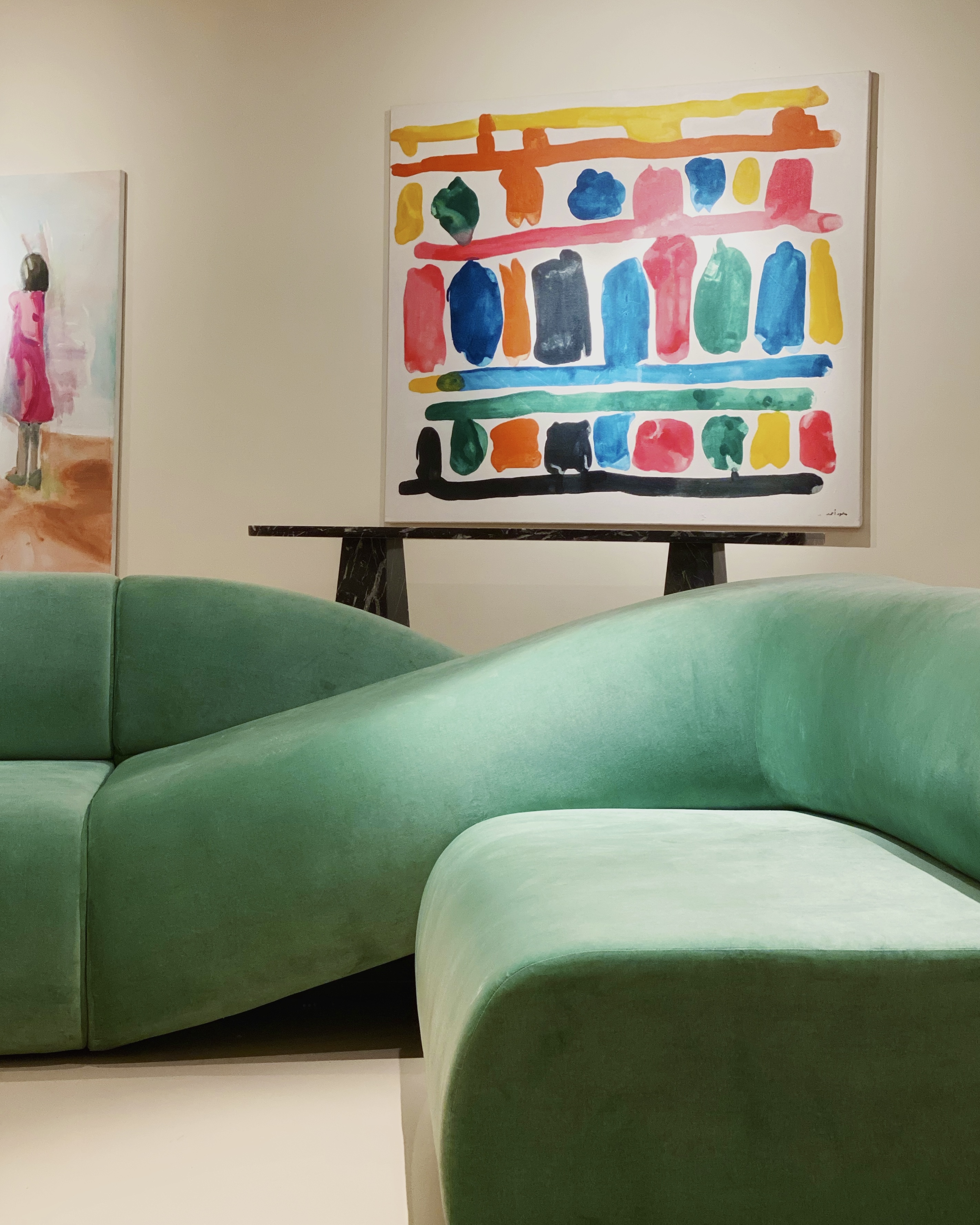 "During the pandemic, I came to Egypt and stayed here for four months, during which a friend of mine was renovating his house," Fayo, CEO of One True Find, tells #SceneHome. "Nothing in Egypt had eclectic taste. There were a lot of beautiful things but they were all very proper. There isn't room for those who want to put different and weird things together, for people who love mismatched or vintage-inspired things, or even mid-century elements."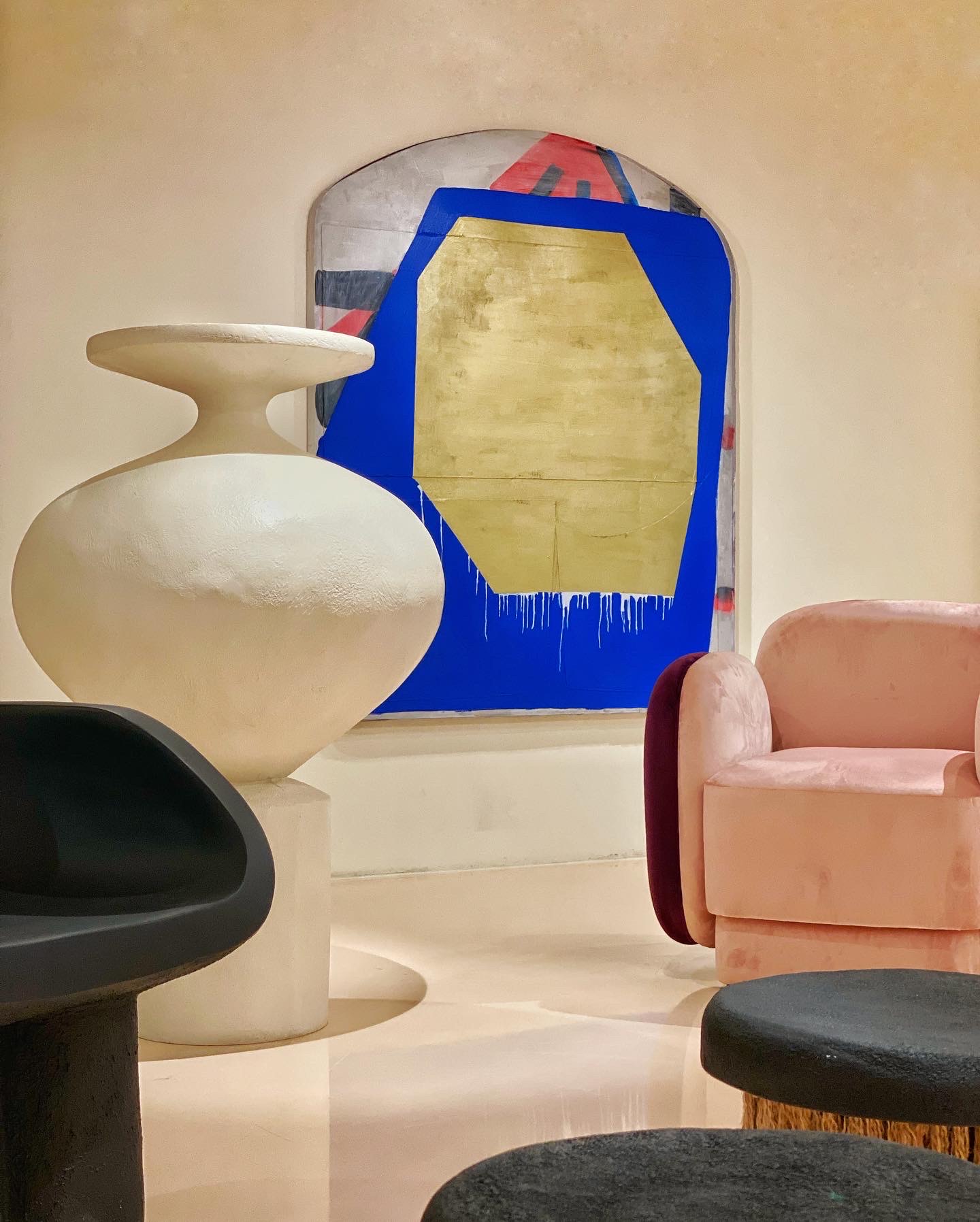 Unable to rectify the damage inflicted through beige-tinted countertops, Fayo dove into a wide-ranging universe to pioneer a collaborative project of art and home decor which is epitomised in their showroom at Garden 8, evocative of a series of constant crescendos with each corner unveiling a carefully curated display of artful furniture and decorations.
"We collaborate with other 'one true finds'," Fayo continues. "We didn't ask designers for products, we went to the handbag maker and asked her to design pillows and cushions. We went to an architect to design tables, we went to a painter and had her paint on our plant pots and baskets." A reference to visual artist Nour Abdelmaguid, who was given room to experiment in 'Internal Sunshine' a collection that explores the cheerfulness of childhood through vases and pots shaped with playful forms. They feature organic paintings that speak to the child within via bright and vibrant colourways.
These collaborations range in their approach but ultimately share the same goal of bringing brilliant minds together in a fruitful exchange of artistic ideas. Egyptian designer Jihan El Touni worked with One True Find on the 'Basket Case Collection', turning everyday baskets into extraordinary pieces featuring hand painted folklorish symbols that beam with colours inspired by a trip to Rio de Janeiro. The handwoven baskets can be used as plants, or really, any decorative purpose that suits you.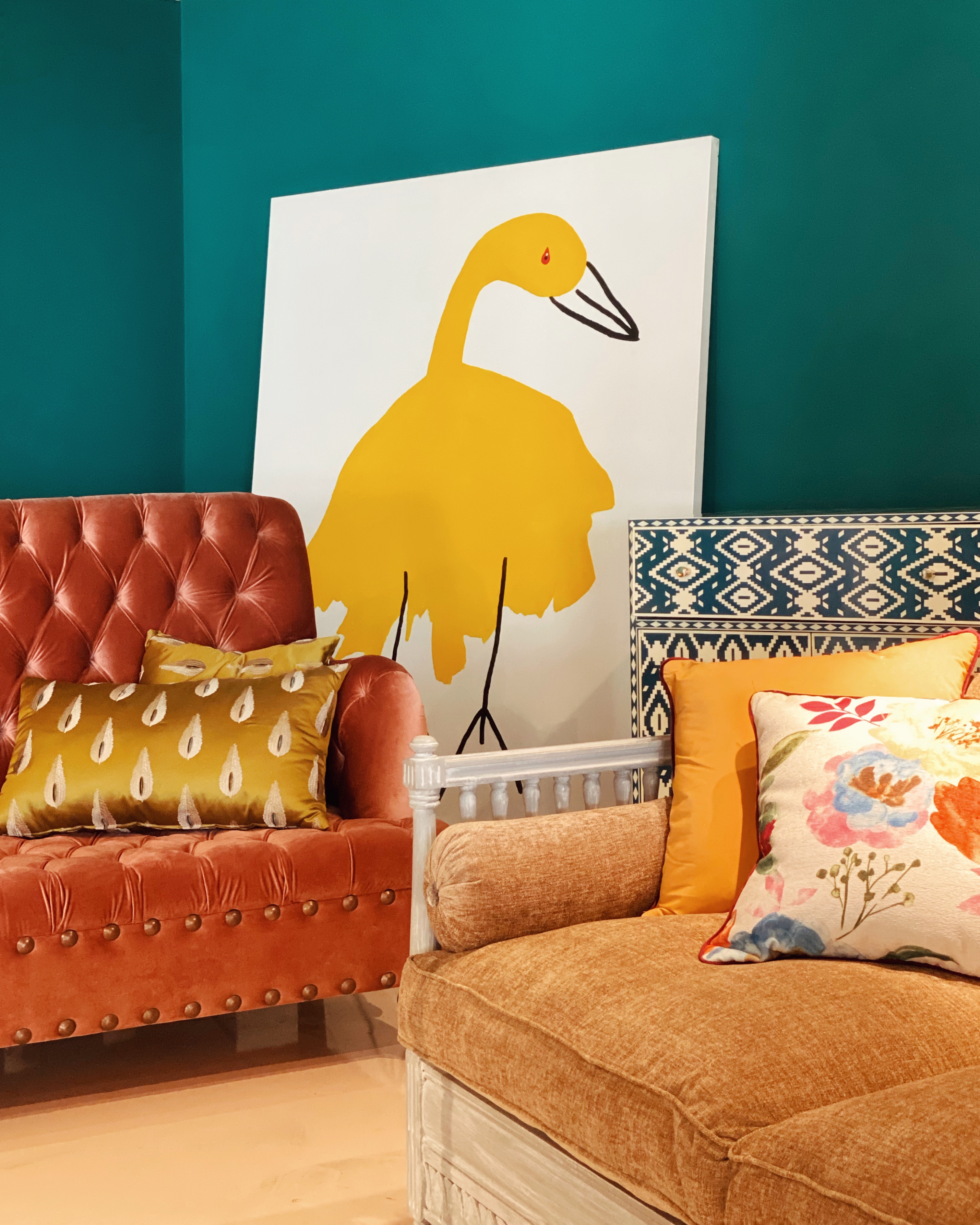 On another occasion, Beirut-based multidisciplinary designer Naji Raji worked his brush to paint heritage and earth inspired symbolism on a collection of art kilim carpets, using their natural fabrics as canvases. Raji's collaboration with One True Find carried on in the form of cushions. "We're always looking for someone who isn't directly linked to the industry, a person whose skills can add something different to what we can offer," Fayo adds.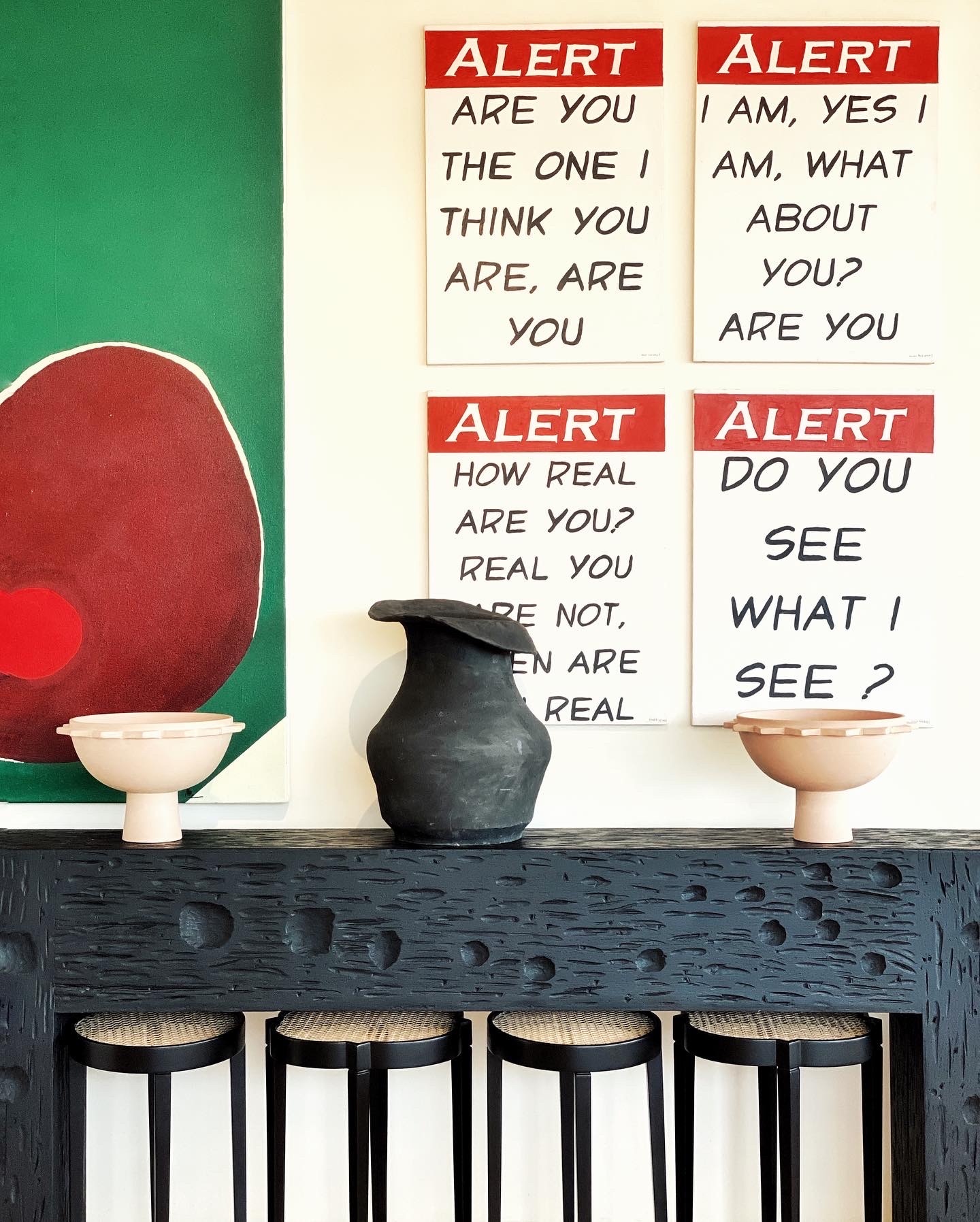 Entering One True Find's showroom in Maison 69's endless world of aesthetics and thought provoking displays at Garden 8, one would find the aforementioned pieces displayed alongside the studio's own creations, which come with the services of home styling and furnishing, even guides to how to style the pieces themselves.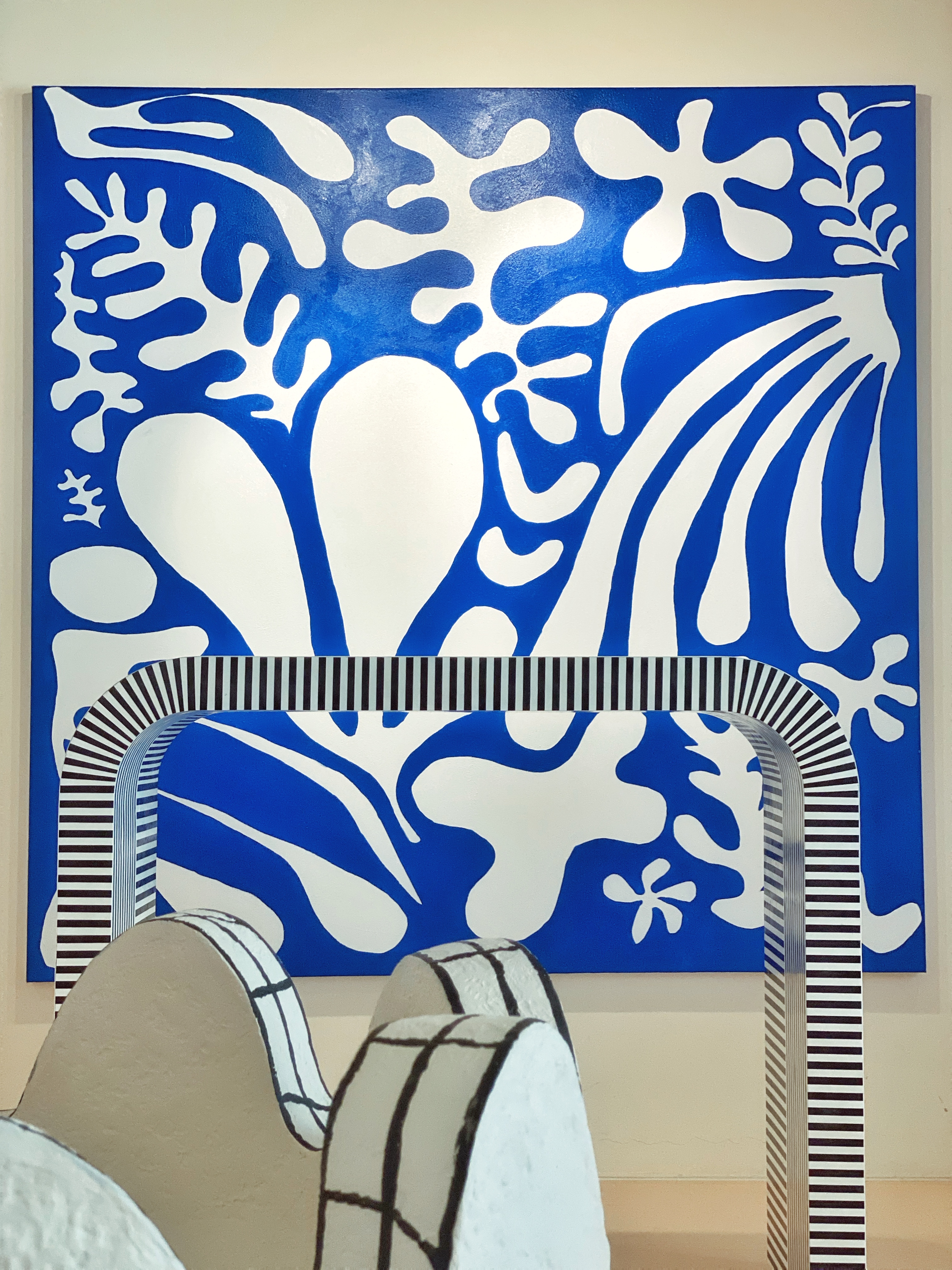 Artworks varying from light-hearted to romantic are placed to compliment an array of furniture such as chairs fit for royalty with green velvet embroidery and gorgeous tassels and burgundy leather pouffes. Consoles are carefully designed to feature reinterpretations of classic pieces to sleek and slender forms that pop with a vibrant shade of orange to B&W terrazzo that grounds the visual experience in all things nature, while pistachio-hued mid-century chairs offer old-school chic visuals.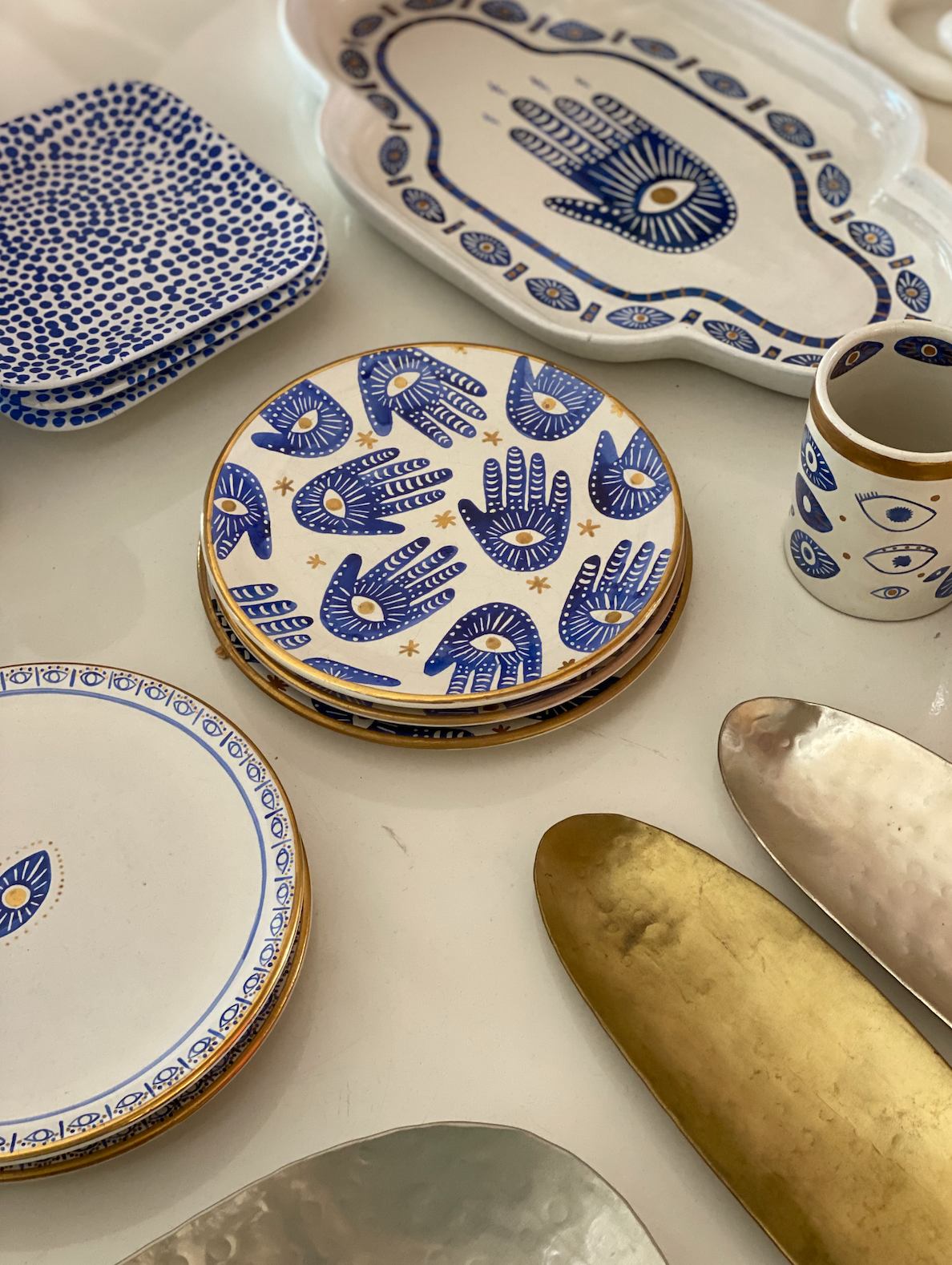 From chairs to pottery plates, One True Find mixes vintage-adjacent pieces with modern direction and creates completely outlandish things. It's not for the risk-averse nor was it ever intended to fill gaping holes in domestic settings. The designs are evocative, with 'Melon Mint Mojito-inspired' sideboards, baby-pink dinner tables and anatomical heart vases serving as microcosmic embodiments of Fayo's eccentric strategies and the creatives that come together in crafting their 'one true finds'.