Contemporary designers create a collection of modern carpets to celebrate Kahhal 1871's 150-year legacy of luxury and tradition.
Trends rise and fall in the world of interior design but one element remains: the love for rugs and carpets. They are always trending - you could almost say they cover a lot of ground. That said, there's also a shared appreciation to heritage stories, especially those that get modernised. Kahhal 1871 is a carpet manufacturing luxury house that has kept its traditions living through each and every knot for five generations. Managing Director and Lead Designer Mohamed El Kahhal has embarked on a journey to catapult his family business into contemporary scenes by standing on a powerful foundation that has been the brand's 150-year legacy.
"I realised that most of our designs were outdated, the market has changed and so have people and their interiors," El Kahhal tells SceneHome. "We're coming in with the same quality but with new blood, trying to modernise whilst maintaining our heritage."
Kahhal 1871 revitalised their in-house designs and in doing so El Kahhal noticed that a huge segment of their clientele were interior designers. "We listened to their needs and thought, why not continuously collaborate with them?" Five carpets were created and displayed at an event, which were then followed with nine more to complete the collection. The designs were first unveiled on an eloquent evening at Cinema Radio in Downtown Cairo.
Here's the thing about Kahhal 1871 carpets, however: they're all hand-made. They can take anywhere between four months to a full year to create. "With some the process did actually take a year," El Kahhal adds. "The more complex the design is, the longer it takes the weaver. We don't work with machines, we work with people."
Mona Hussein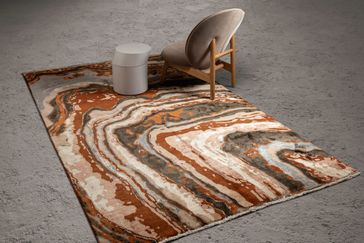 The household name behind Mahally by Mona Hussein was inspired by natural elements and embraced their aesthetics, breaking down the alluring patterns of Mother Nature.
Karim Mekhtigian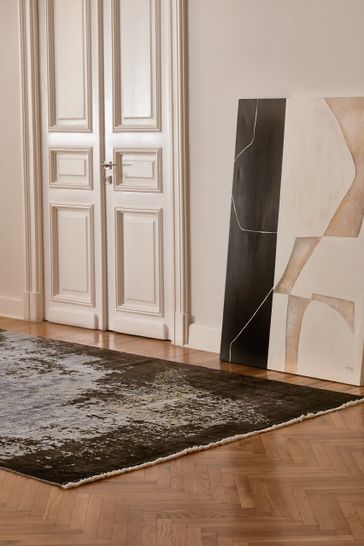 Abstract artist Mark Rothko relied solely on innovative layering techniques and unconventional materials. Mekhtigian's 'Rectangular Rug Collection' drew from how paint achieves flow and presented multiple layers of the past and present.
Okhtein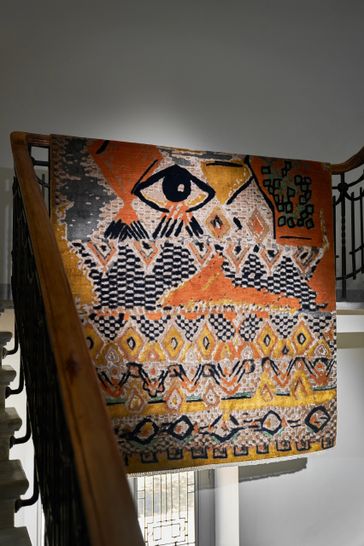 The designer sisters behind Okhtein, Aya and Mounaz Abdelraouf, revisited the cultural presence of the Nazar Amulet in the 'Nazar Capsule Collection' which features Kilims, as well as silk and wool rugs.
Mohamed Fares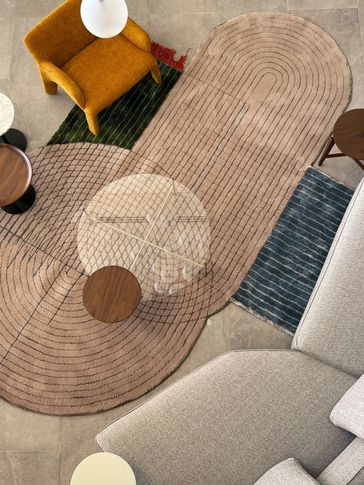 Drawn to the nuanced interactions between objects and their users, Fares created the 'Formless' rug as expressive artwork.
Yasmina Makram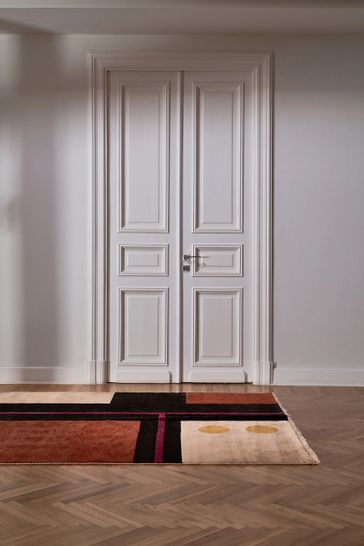 Influenced by Modernist movements in art and architecture, Makram created a product that reflects her take on that era of art history.
Ahmed Fayyad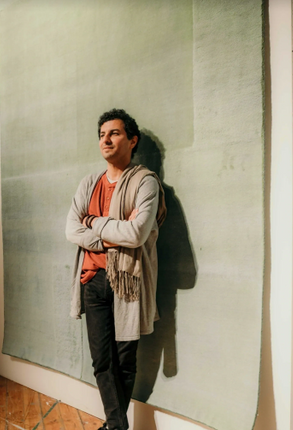 One half of the FR Partnership was inspired by the different shades of colours and their textures as well as nature's favourite colour: green. As a result he depicted aerial views of Dutch landscapes.
Engi Jaoudaa
Reconfiguring organic forms, Jaouda established a relationship between her carpet, 'Reform', and the floor beneath it.
Cherif Morsi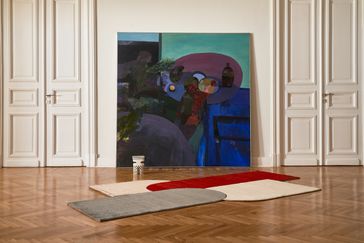 At the Gulf of Alaska, a natural phenomenon occurs where two oceans meet but appear to not mix. That was enough inspiration for the designer to envision two sets of lines and a variety of colours bombarding onto a monochromatic background.

The Design Avenue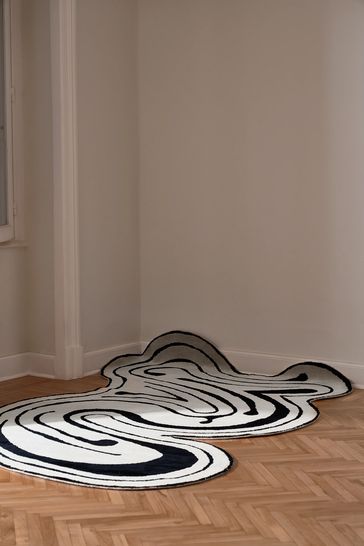 Never too shy to be playful, the designers behind the firm used patterns to highlight shapes on a carpet featuring chequered patterns and detached strings.
Maram Aboul Enein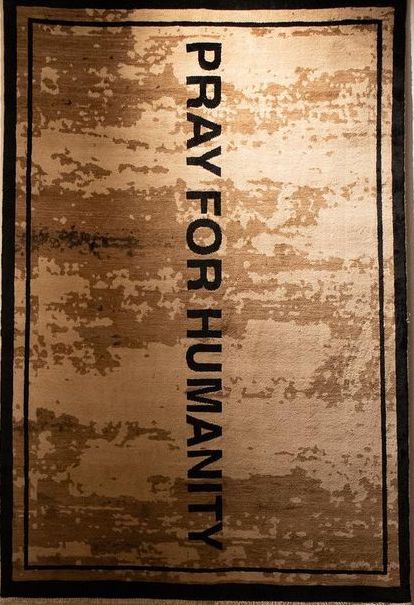 Calling for peace, hope and healing, designer Maram Aboul Enein created a carpet to send a vibrant message: 'Pray for Humanity'.
Design Point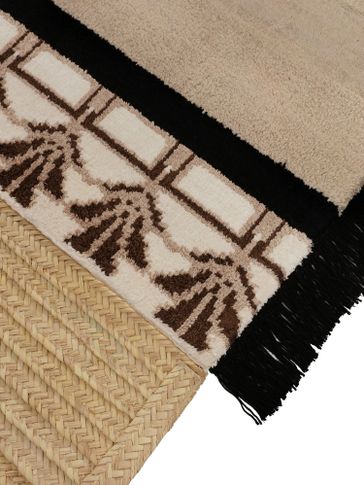 Natural elements will never lose their appeal. Co-founders El Hayawan and Leheta found palm leaves to be the subtle reminder we need of our natural environment.
Nadia Salem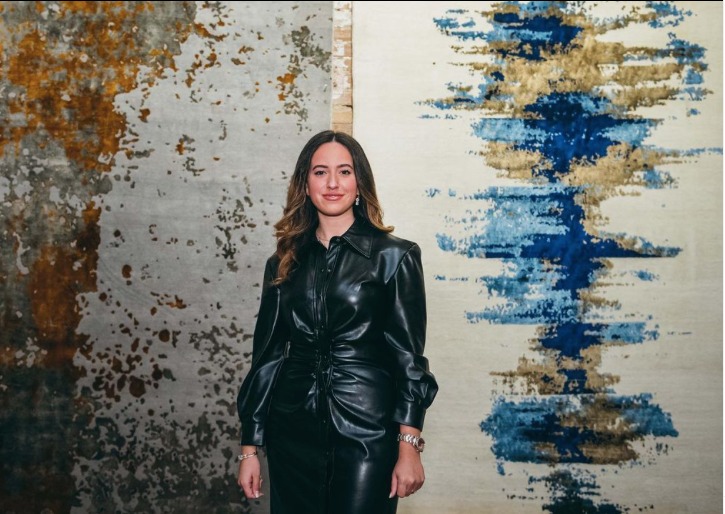 Faded patterns and enigmatic colour ways are features Beit Nadia's founder used to create her contemporary rug.
Nourhan and Dayana Kanjo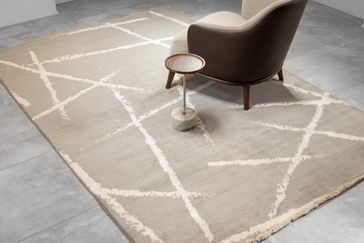 Nourhan and Dayana Kanjo, the sisters behind Kanjo Design House, presented their approach by creating sophisticated yet straightforward rugs with calm colours and minimal lines.
Hany Saad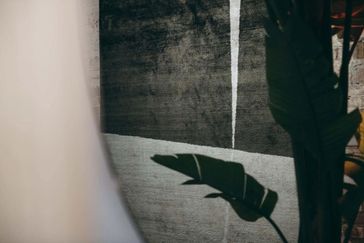 Styling up rugs effortlessly, the renowned designer went with shades of grey that are split asymmetrically with a feather keeping the balance.
Ali Cha'aban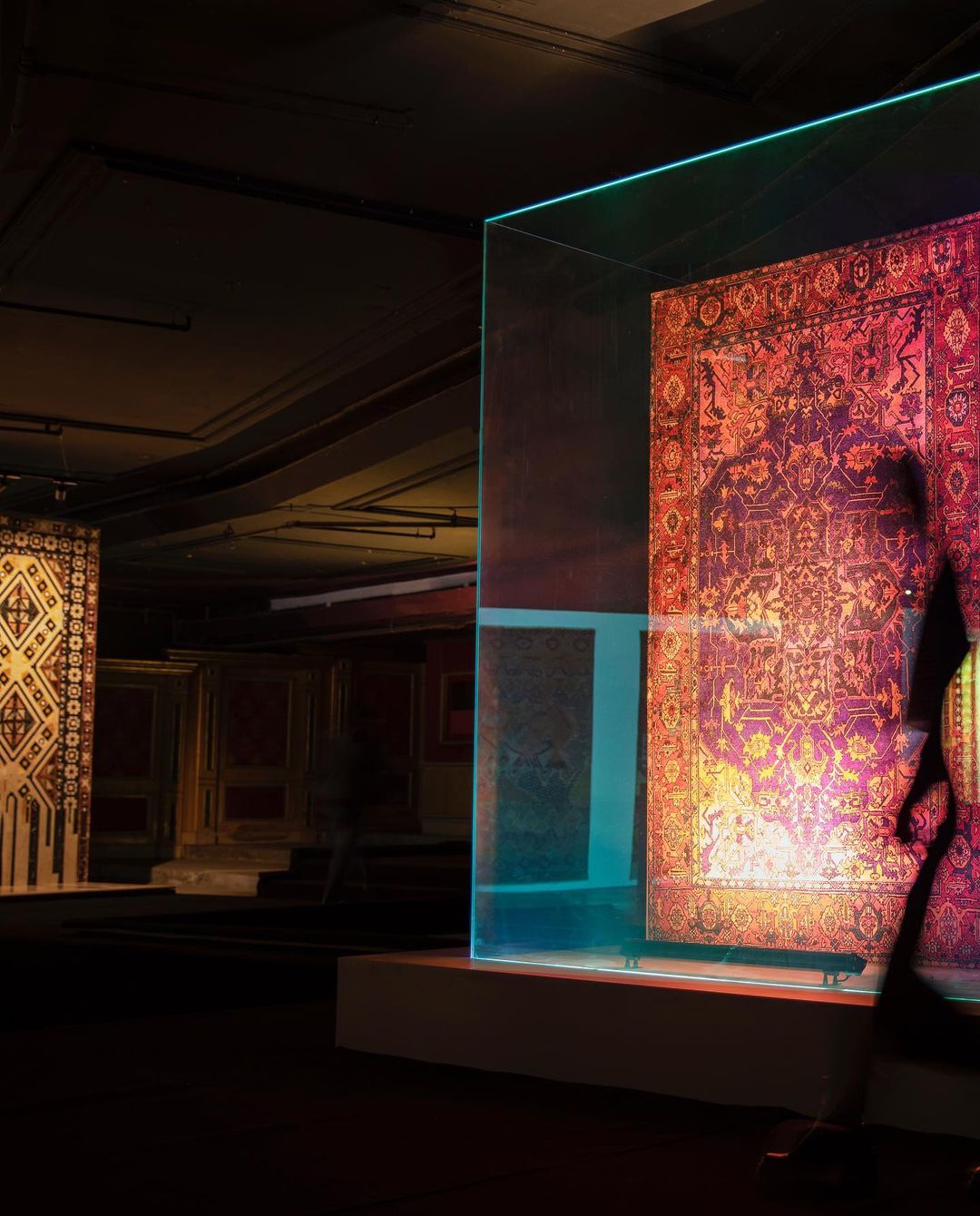 The Lebanese artist thought of putting together an artwork that explores and questions preservation by placing traditional carpets behind glass, naming the set up 'I'm Not Here'.