The third-generation family business is celebrating the collection with a 24-hour delivery service on the North Coast.
Few furniture makers can be called 'titans of industry' and in Egypt, a name stands out: Nadim Group. The manufacturing giant has helped shape modern spaces in Egypt, MENA region and around the world by providing pristine finishes to renowned hospitality destinations, royal palaces and iconic buildings.
Led by the third generation of the family business, Nadim Group's retail face, Kenda, has maintained a generational passion for traditional craftsmanship and heritage-inspired designs. This summer, Kenda released a furniture collection that works in the city or on the coast.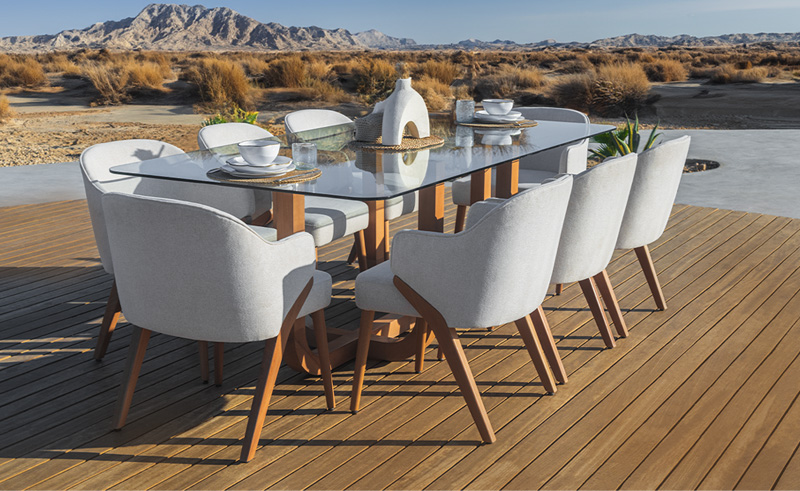 Summer presents a sweet conundrum; you're enveloped in a serenity that makes time stand still, yet somehow it passes by in a blink of an eye. Crafted to make those fleeting moments last longer, this reimagined furniture collection by Kenda was made just for this ever-so ephemeral season.
"Our favourite memories are made on the North Coast, and these pieces will provide a comfortable and fitting setting for us to make new ones," Karim Swelim, CEO of Kenda, tells SceneHome. Built with Nadim's 45-years worth of craftsmanship and expertise, Kenda's collection exudes a passion for tradition with a contemporary air.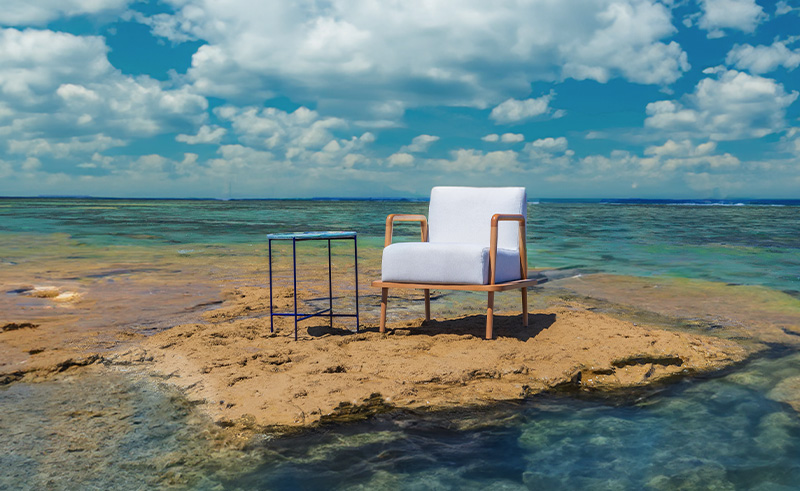 To celebrate the summer season, Kenda launched a 24-hour delivery service on the North Coast to allow holidaymakers to put the final touches on their summer homes before the season ends.
Ranging from olive green beds and contemporary armchairs to complete living and dining room sets, Kenda's collection puts a strong emphasis on natural woods, exuding an organic aura into the space.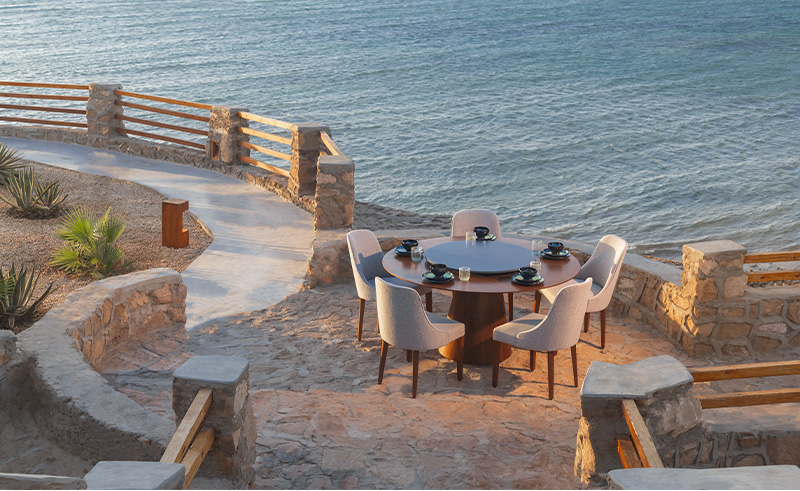 Kenda gets its wood mastery from a success story that started in 1978 and, like every noteworthy one, this story started in a garage when Asaad Nadim, a professor of folklore who specialised in traditional arts, crafts and architecture, and Nawal El Misseri, a researcher of urban anthropology, founded Nadim in 1978.
Passion for tradition ran through the family, passing down to Adham Nadim, the current chairman and managing director, who took over in 1986 and propelled Nadim beyond Egypt. In little to no time, the woodworker began exporting to neighbouring Arab countries before venturing into Europe and the United States.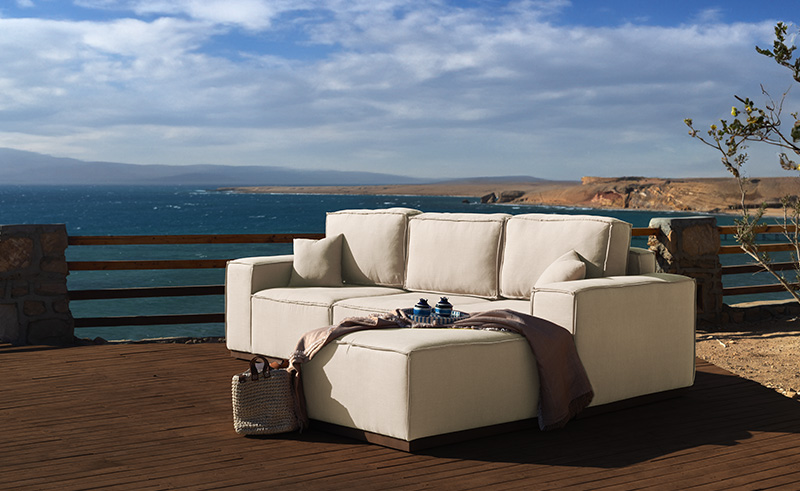 Aside from Nadim's generational passion for arts and crafts being carried on by its third generation, it's also shared with the public through Nadim Foundation which creates archives for stories from Egypt's crafts past and present, encyclopaedias on ancient Egyptian woodworking and documents traditional heritage and techniques, passing it down to future generations.
"Each piece in the collection has a story behind it, given form on natural wood by passionate craftsmen keeping centuries-old techniques alive," Swelim says. The furniture isn't entirely novel; some pieces were pre-existing designs that were revived with a fresh colourway, from crystal white and off-white, to beige and olive green. "It's the colours and cosiness that gives them versatility. The colours feel complementary and natural, working well for any time of the year."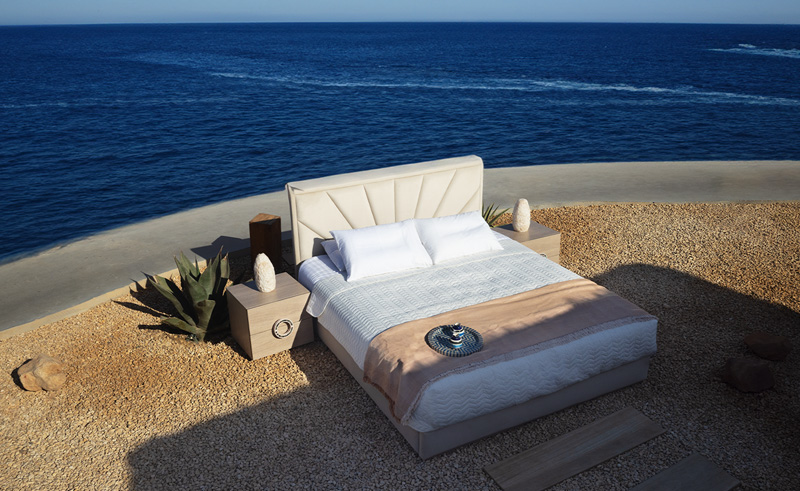 Despite the armchair being photographed right in the middle of the sea, the collection was meant to also work for non-seasonal homes. "They were made with balance in mind, allowing them to work in the city and on the coast," Swelim adds. "In a way, that's what makes them feel timeless."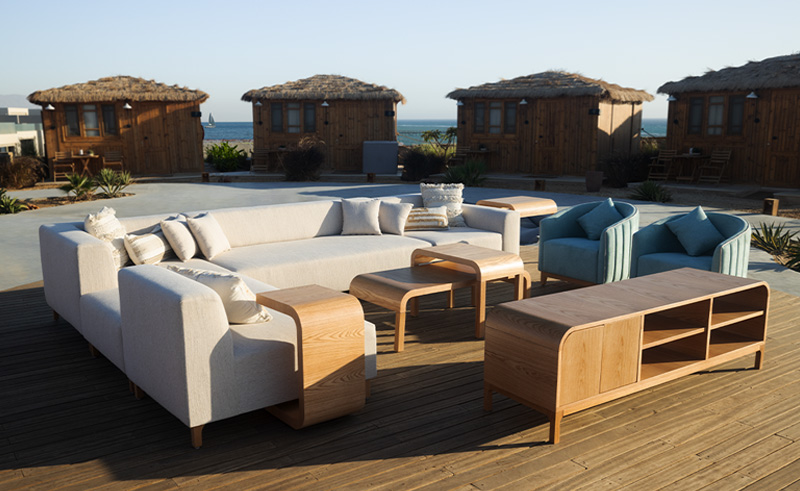 "The furniture is meant to work both indoors and outdoors. Sitting inside, you'll feel like you're on the beach, having that same feeling of disconnection," he continues. "Usually, homeowners with 'Boho' interiors find our furniture to be fitting. The colours and natural wood work with the aesthetic, all while the design maintains a modern form."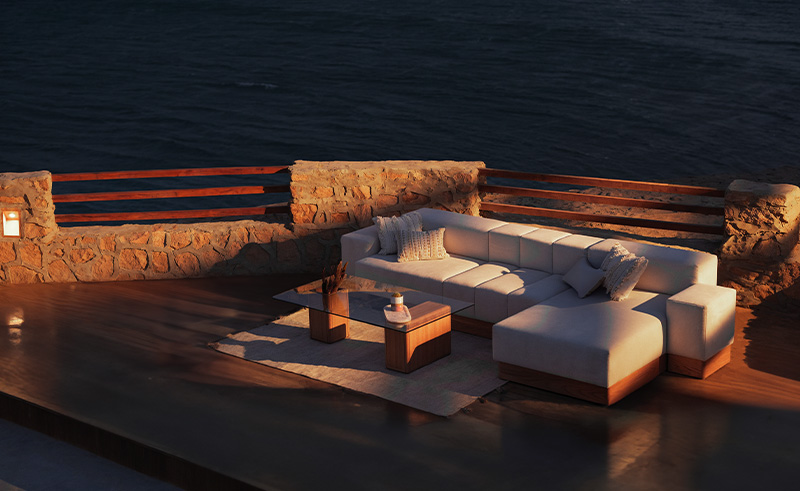 Altogether, the collection was made to feel comfortable and convey the essence of summer, compelling you to jump on it, let go and relax - in much the same way the sea waves draw you in while you're on the beach. Like Kenda and its foundations, the collection invites you to reinvent yourself and give new life to your summer home.
To complete your summer house serendipity and have it manifested a day later, visit Kenda's showroom on the North Coast.
Photography/Video Credit: V Digital