After crafting coffee shop chairs as coaster holders, the product designers recreated a chair that's in every Egyptian home.
For the love of little city things, Cairopolitan - the Cairo-based design concept store that keeps giving us bitesize depictions of everyday urban objects - has been crafting miniature chairs that are deeply embedded within the Egyptian psyche, whether they're from country clubs, coastal getaways or coffee shops. They've just added a new addition to the roaster, one that comes with a huge bundle of nostalgia within its miniature form.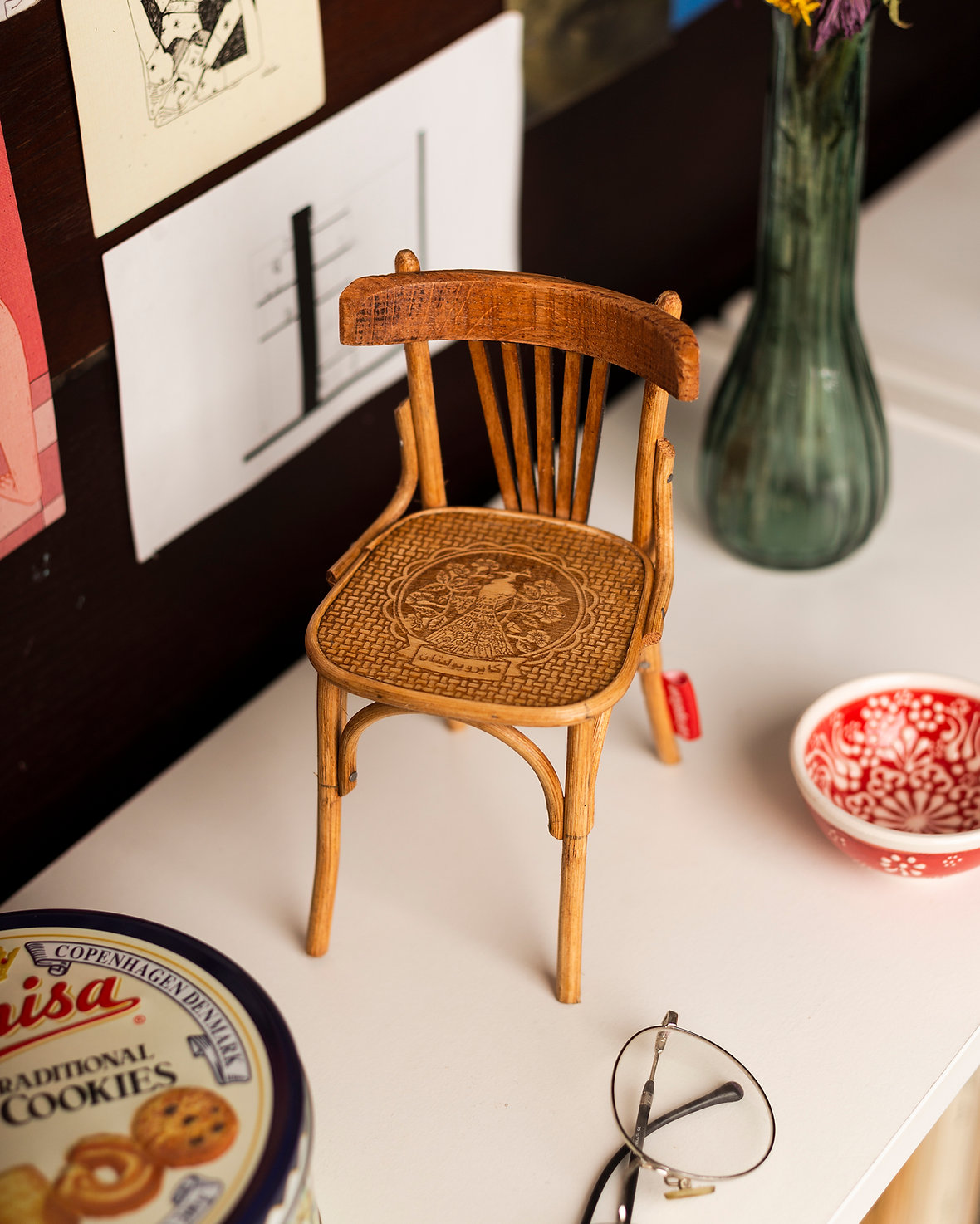 Inspired by the legendary Louis XV chair that is commonly referred to as 'Modhab', the creative product designers recreated classical visuals that can certainly be found in every single Egyptian home. Whether it's appreciated by contemporary minimalists is arguable, but the chair's legendary status is untouchable.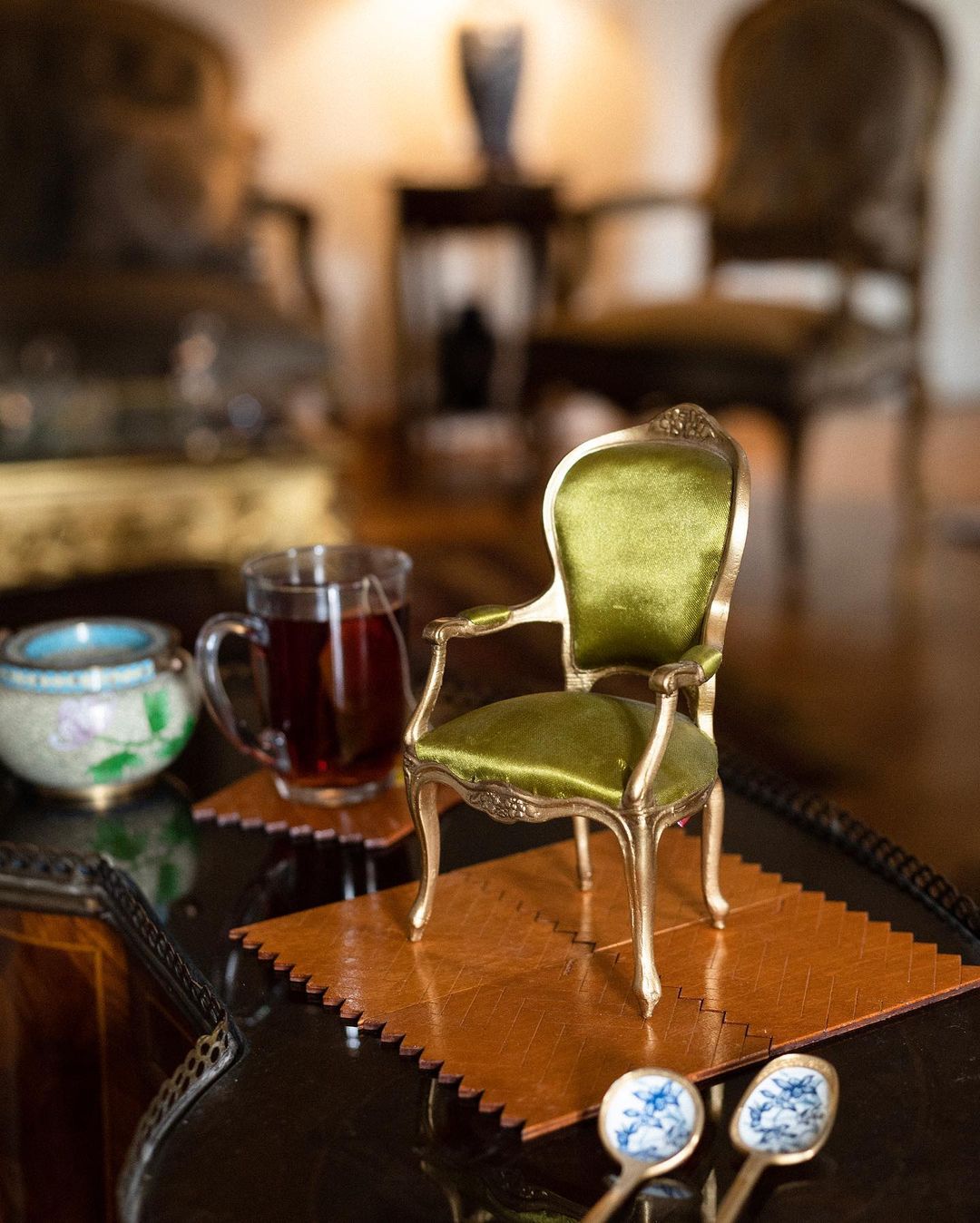 "It's an iconic chair that's in every Egyptian house, whether they're old or new. Egyptians consider it a chic item that reflects their taste and status, it's a very fine piece," Nelly El Sharkawy, Managing Partner and Creative Director of Cairopolitan tells #SceneHome says of the SalonChair. "Maintaining its details in such a small scale was tough, we made it proportional to the chair, scaling it down while taking into consideration the same ratios of the original, same legs, seating and back."
The little piece of nostalgia comes in gold and brown hues, depending on which shade draws you closer to your childhood memories, and to complete the vintage aesthetic, they are presented with a set of parquet coasters because our hearts are stuck in the 20th century, when everything was much more vibrant, but also because the chair is a coaster holder. (Yes, that's the true purpose of these delightful little creations).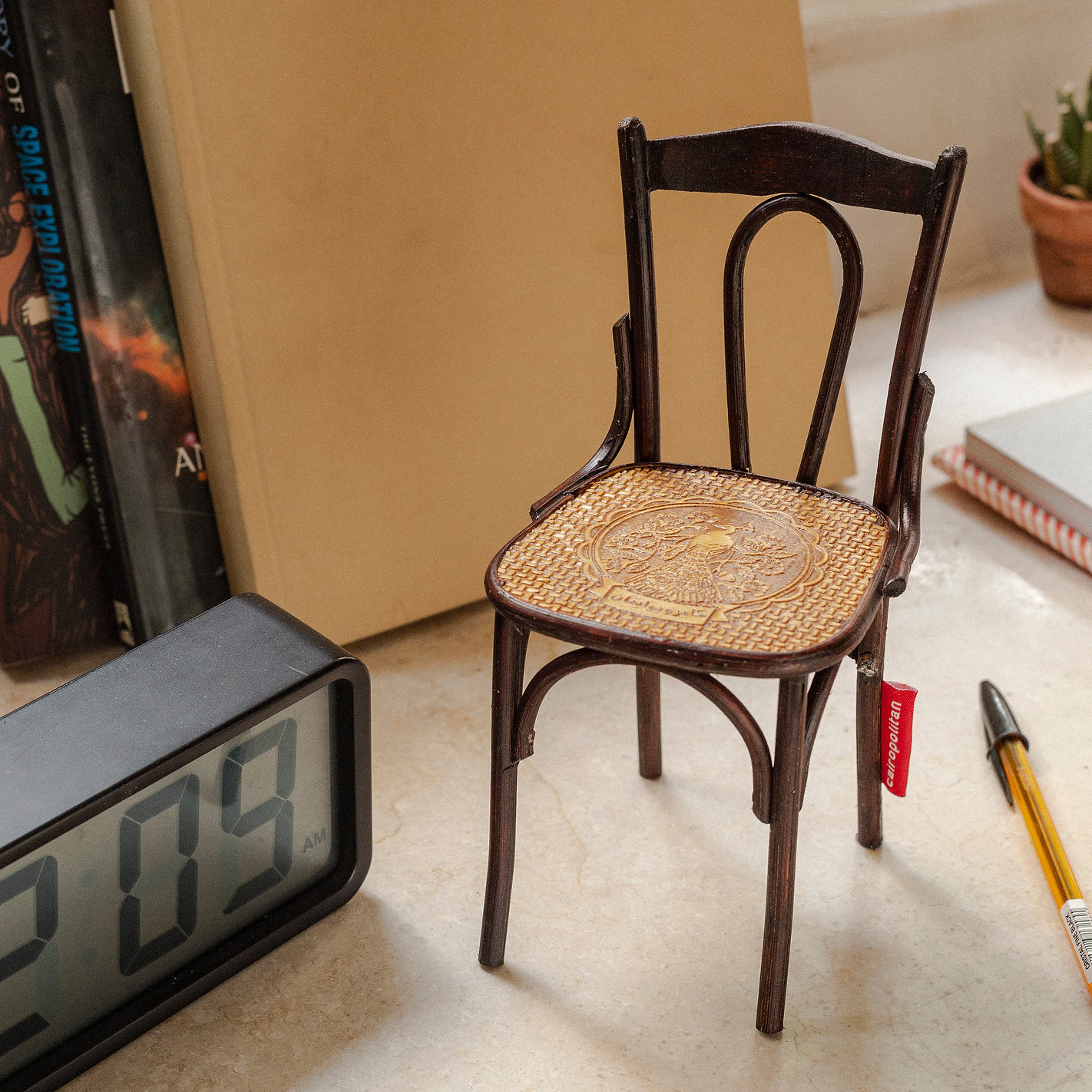 Cairopolitan recreated the chair along with other tiny bamboo wood crafts that mimic the furniture decorating Egyptian coffeeshops to be used as coaster holders at home because, if you can craft it, why not? The 'Classic Coffee Chair', is a little version of the chairs used by the Umm Kulthum orchestra, which was led by master composer Mohamed El Qasabgy, after whom the chair was later named.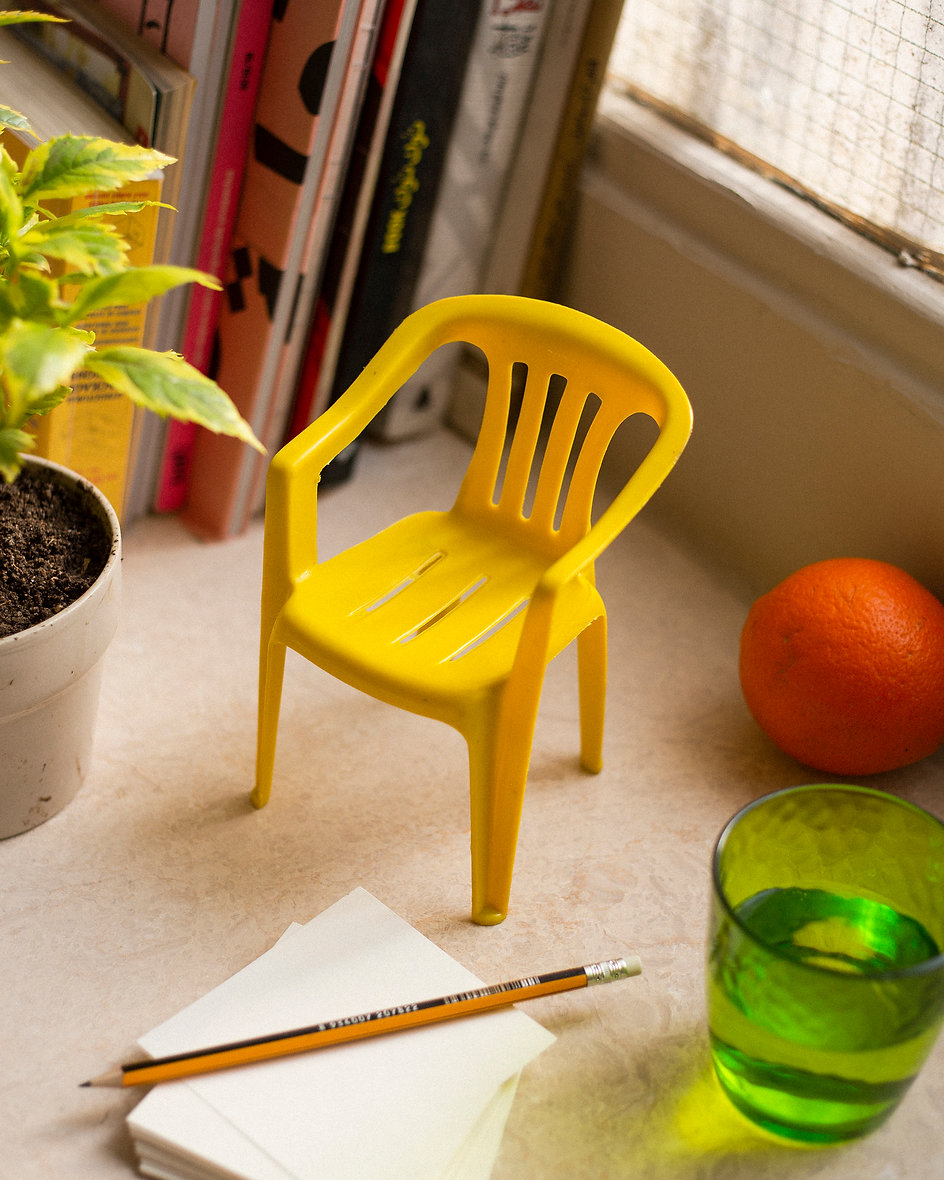 The 'El Kasabgy Chair', which is popular to this day in coffee shops in Alexandria, is also made in another variant using natural cane. Then there's the 'PlastiChair', because if you're not lying on a chaise lounge by the north coast then you're probably sitting in one of these.