After designing the highest restaurant in the UAE, which sits on the peak of Jebel Jais in Ras Al Khaimah, as well as a slew of royal residences across the GCC, award-winning Egyptian designer Yasmin Noureldin looked to explore her passion for furniture design that are inspired by ancient Egypt with Space by Yasmine, a product and interior design practice based in Dubai.
"I was fascinated by chairs and other pieces of furniture, dreaming about using them," Yasmin Noureldin, founder of Space by Yasmin, tells SceneHome. Born and raised in Egypt, Noureldin would visit museums as early as two years old with her mother, an Egyptologist. There she would see extremely unique pieces from ancient Egypt, although King Tut's chair stood out as one of Noureldin's favourites. Her fascination with ancient Egyptian furniture stayed with her throughout the years. "I designed small beach chairs inspired by ancient Egyptian headrests. They're opened up and you can rest your head, like a pillow."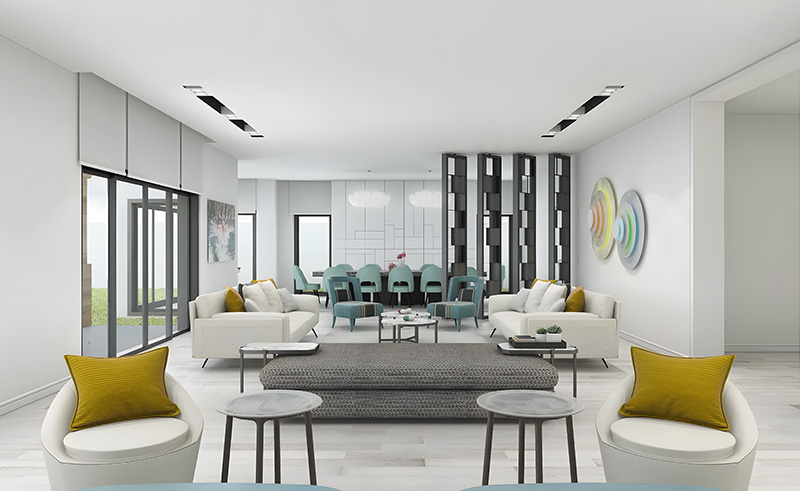 Noureldin moved to Saudi Arabia and attained a degree in business, although she never found herself working in that field. "I decided to start interior classes and I liked it but it wasn't enough," she recalls. This came before her move to Dubai, where she got another Bachelor's in interior design and began the next chapter of her life.
"It might have been scary in the beginning, going back to school again, but if you know why then you're set. You can do everything you set your mind to." For Noureldin, all that was left was for people to understand her, her designs and her concepts. "Whenever I start working, I'm designing for a person and I need to understand their philosophy of life."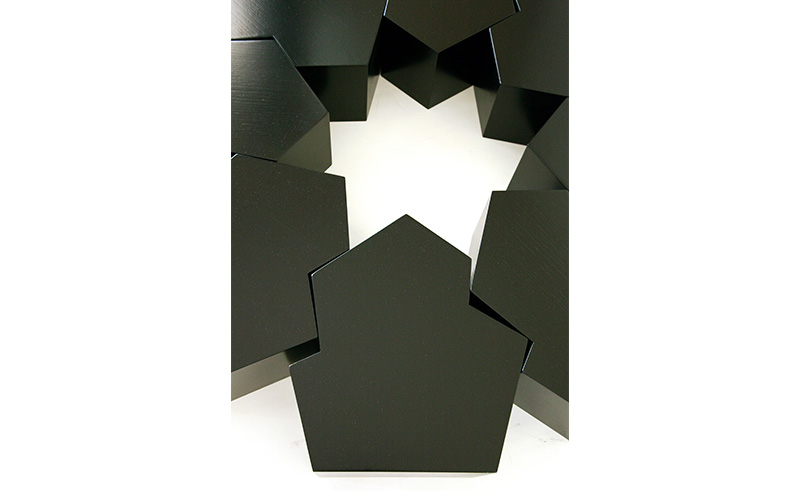 Noureldin would find herself working as a life coach just as much as a designer. "I ask tons of questions to learn their character. At the end of the day, you're not the one living in these spaces. It's their taste, their home. I'm only guiding them to envision one that's unique to their lifestyle. Personal spaces with human elements and everyday life change according to needs and comfort. As a designer, you need to have an open mind and an open heart."
Noureldin had previously opened a design studio in Dubai Design District. When it came to Puro restaurant in Ras Al Khaimah, the UAE's highest restaurant at the peak of Jebel Jais, it took the designer a while to pay it a visit.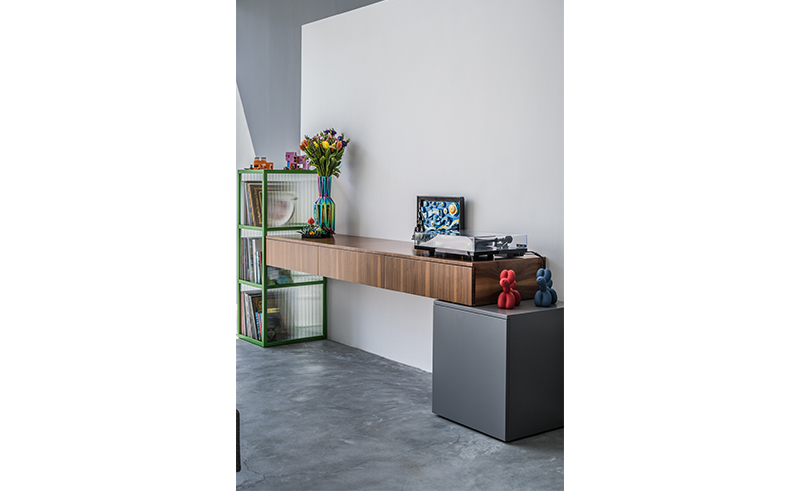 "It feels surreal to see something that you've created in person, viewing your imaginations put together in pieces. It's really cool." During that period, she also worked on royal residences across the gulf, from Saudi Arabia to the UAE. She stretched her footprint as far east with villas in the Palm Islands, and designs in Egypt and Turkey.
Among the projects that challenged Noureldin in her beginnings, were RVs, which she transformed into mobile stays. "It forces you to put your thinking hat on and figure out how to make this a multifunctional space," she explains. "A chair can become storage and a cabinet can be a pullout bed."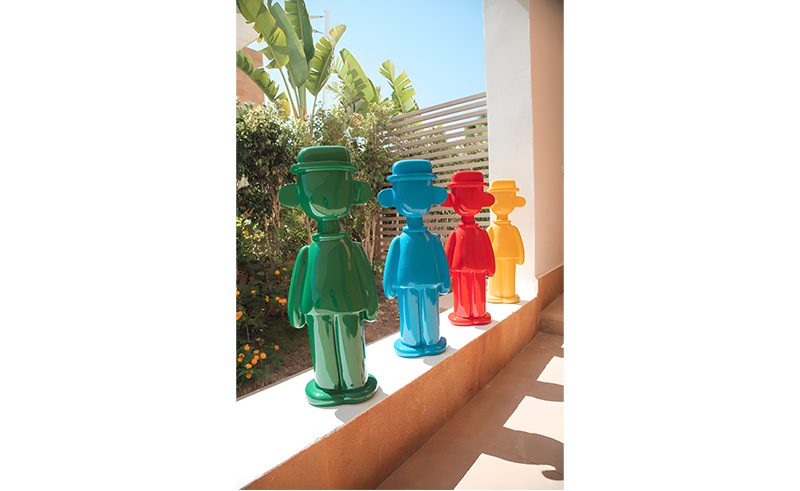 Whether its wall decals and stickers as early experimentations or the award-winning tables, Noureldin had a distinct taste for the things that complete our spaces. "I like designing spaces but I also gravitate towards furniture," Noureldin says. "I love traditional styles, showcasing our regional heritage in a different light. Adding a modern twist to tradition."
Zawya, a coffee table derived from Islamic geometry, got Noureldin featured in Dubai Design Week 2017 as part of a showcase of designers and furniture pieces that represent the MENA region. "It's inspired by the Islamic star," she says. "You can pull it apart and bring it together. I enjoy exploring Islamic patterns and seeing how I can take them apart and make something new."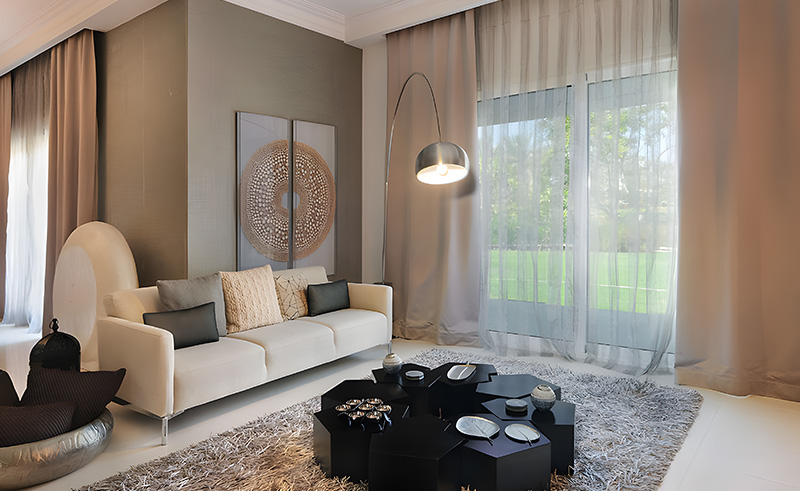 On the other hand, The Hands of Fatma table acts as an excellent example of Noureldin's conceptual yet traditional approach. "I had this icon on a coaster and I wanted to deconstruct it visually, it's very colourful. When you're having someone over, it can be pulled out to offer coffee or tea and it's shaped like the palm of your hand."
From curtains and furniture to mirrors and paintings, Noureldin tends to add dimension to her pieces - whether she's curating or designing them. "I like to keep your eyes travelling through different layers. I like spaces that are playful and have fun elements in them, like sculptures and accessories," she says, pointing to the quirkiness behind Chicago-based designer Jonathan Adler's pieces as an example. "There's one piece I love that has a punk head, and I stacked it with lollipops. It's an awkward thing to have on your coffee table, loosen up a little and try not to be too serious. Try whimsical instead."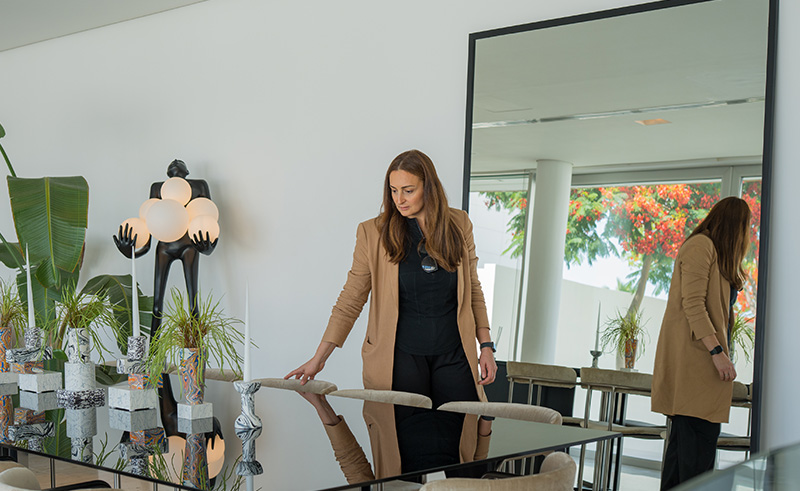 In a recent summer house design located on Egypt's North Coast, Noureldin took a trip down memory lane. "I feel like we've seen a lot of coastal homes that have natural looks but I felt like the North Coast was more fun and brought back a lot of memories," she says. The interior is unapologetically playful, featuring toys used in decoration, some of which were picked out by Noureldin's daughter.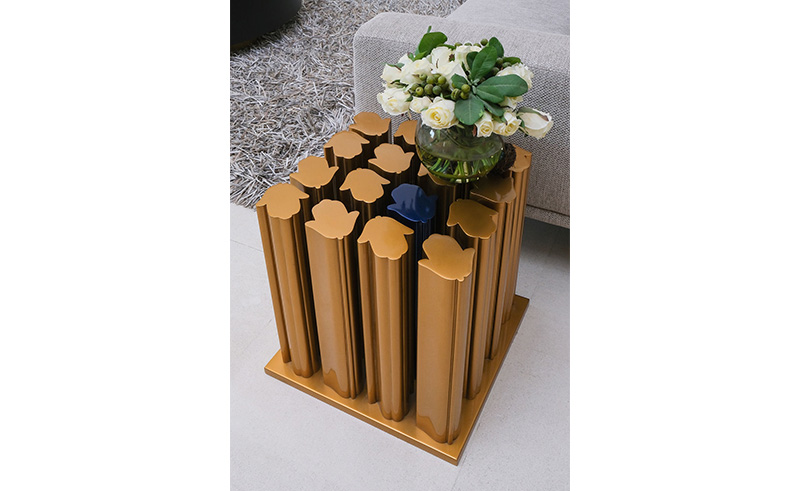 "Dubai glamorises celebrating the region and where you're from," Noureldin expresses. "Being in a modern city pushes you to really showcase yourself and your origins. Egypt is a very rich country, with lots of heritage and different styles within our grasp. Wherever you go, there's something to be inspired by."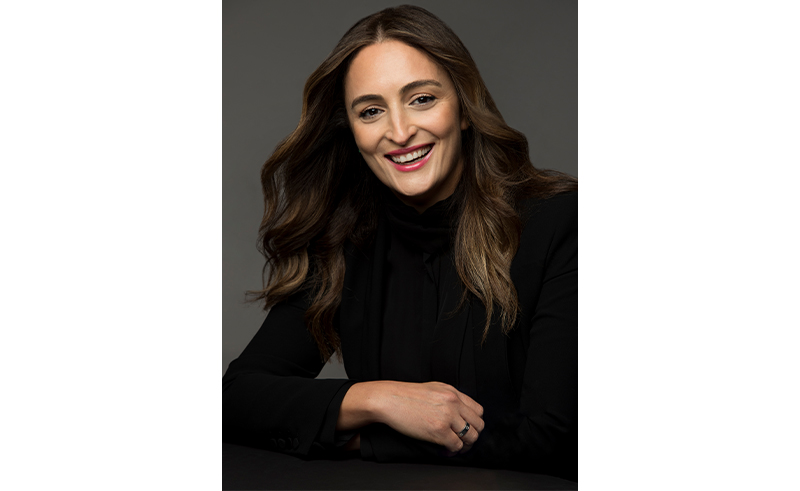 While Dubai feels like home to Noureldin, she's still eager to explore projects in the region. With Saudi Arabia beckoning, she continues to combine heritage with modern living through her designs.