Flora and fauna have rarely been depicted with the level of serenity as in this cheerful and uplifting collection of wallpaper collaborated on by Wally's and SAM.
As the Egyptian design industry continues its never ceasing creative boom, colours, patterns and textures could get overwhelming at times. This compelled Wally's Wallpaper and product design studio, Sam, to take a moment, step back and come up with a collection of wallpaper designs called 'Sam's Garden' that is full of serene visuals, like angels and flamingos in cloudy scenes and forests, which could be customised and even animated to your liking.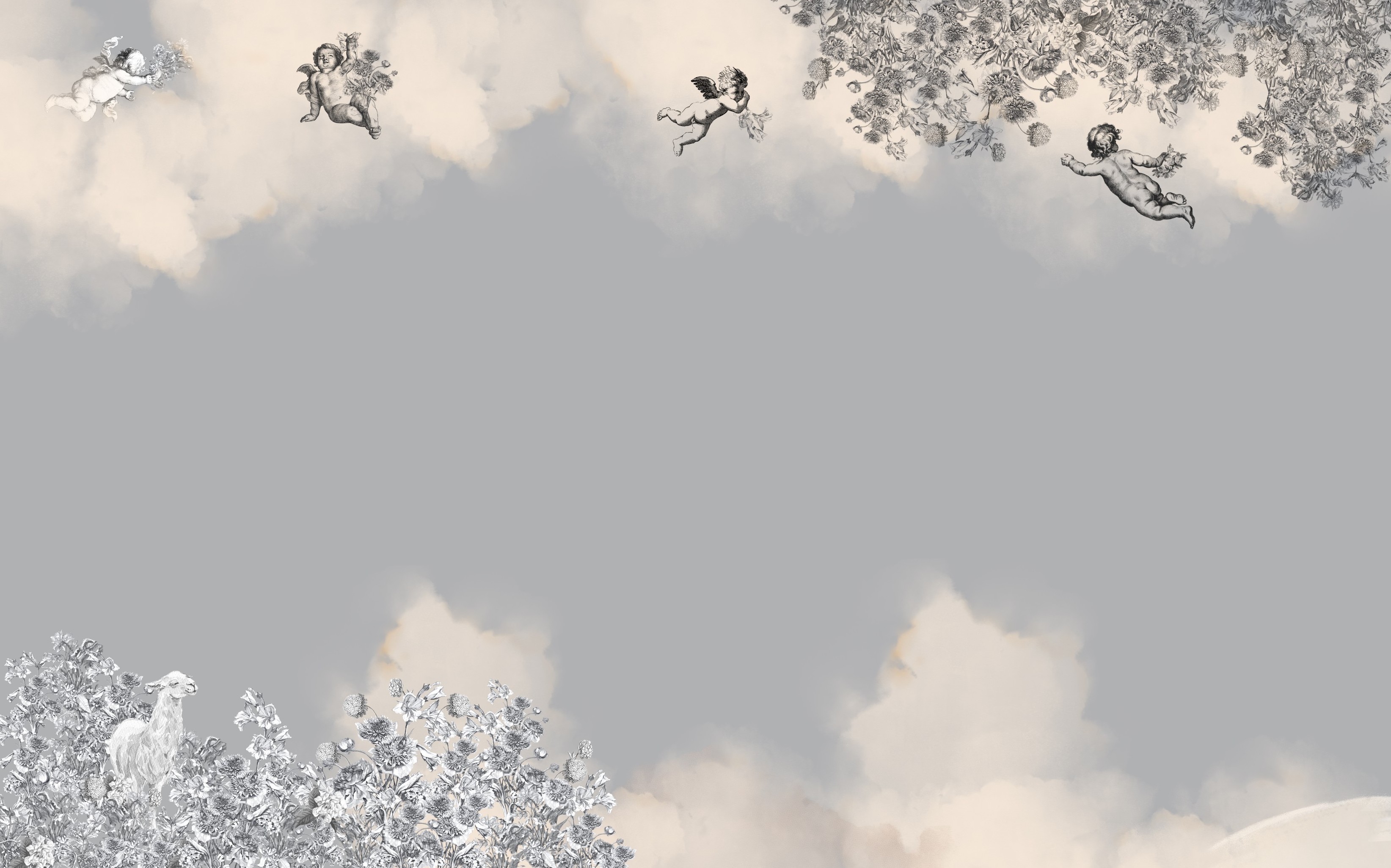 "We've been wanting to work together for a while and luckily we ended up doing so in a cheerful and happy collection," Fadwa Attia, founder of Wally's Wallpaper tells SceneHome of her partnership with Sam's' Haitham Abdelghaffar. "Abdelghaffar came up with the uplifting concept and we were thrilled to work on it. The main idea was to be super colourful and insert flora and fauna but without being too aggressive."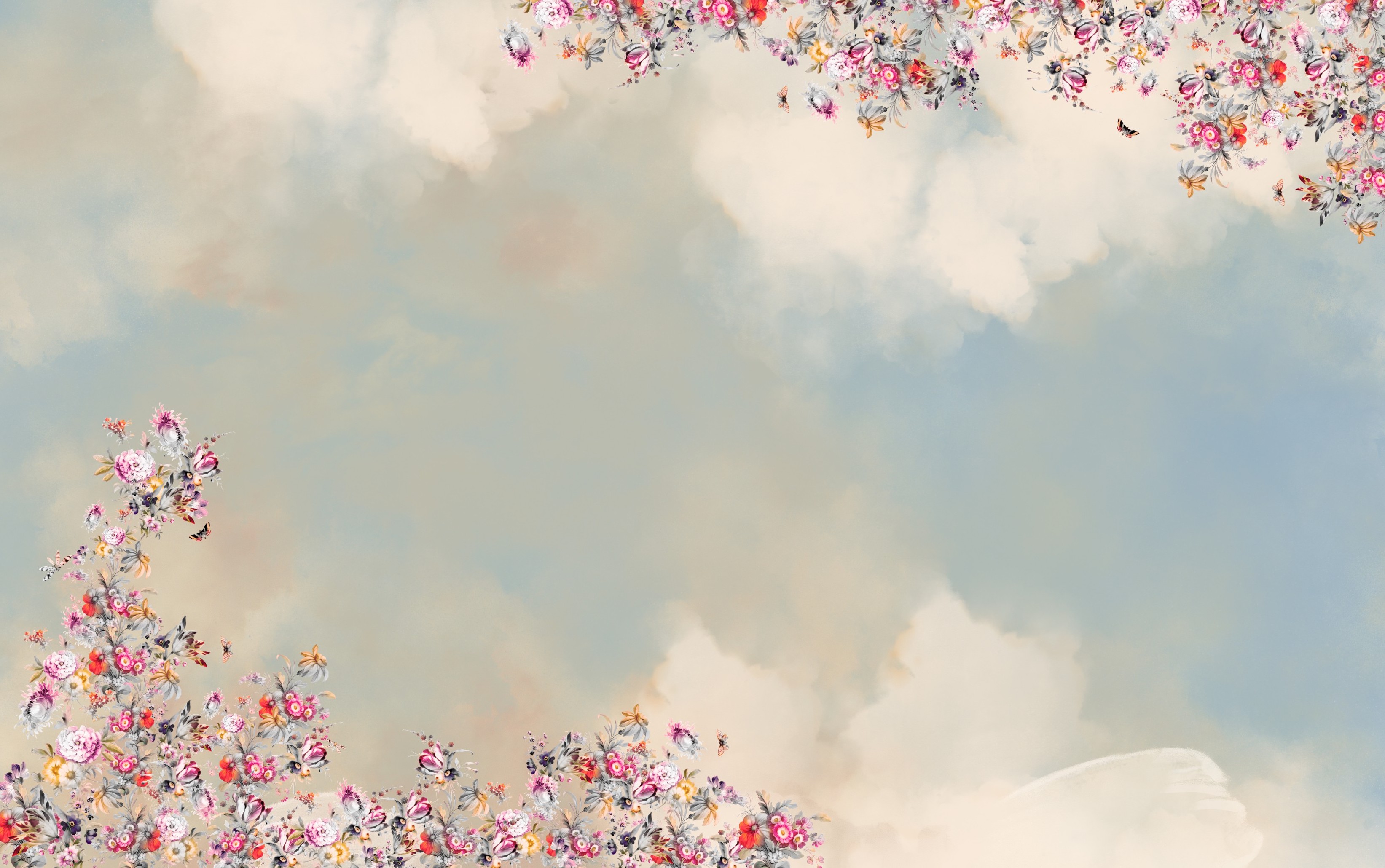 As summer beckons, it was important for the designers to approach the collection with fresh eyes, and the result with colourful and lighthearted, sincere. "We wanted people to find it super refreshing and uplifting," Abdelghaffar says. "Not just homeowners, but also interior designers who are presented with unique prints that would contribute to their projects."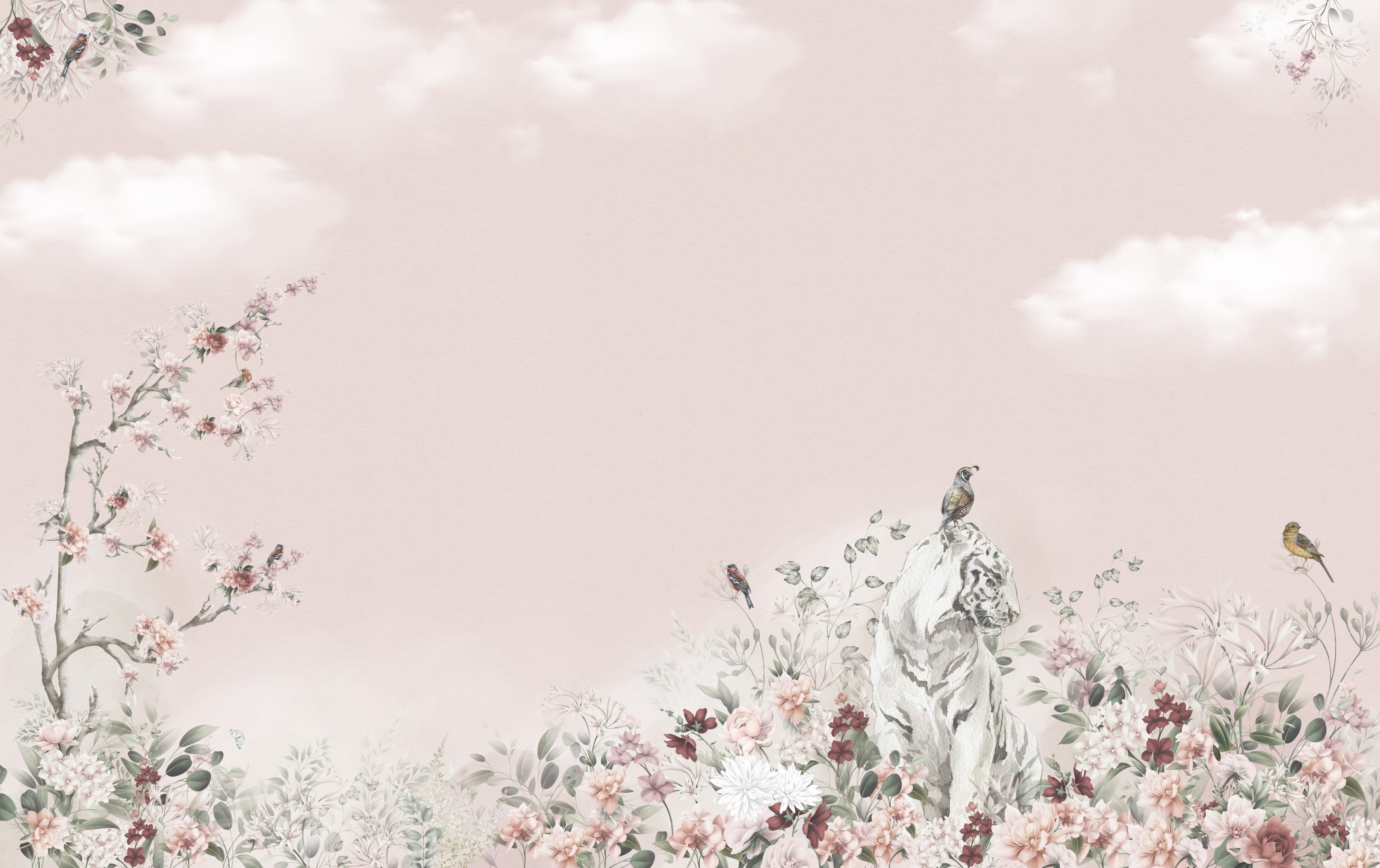 The designers had mild inspirations from Dior's decorative wall murals, taking things down a notch, or two. With flora and fauna never looking as calm and composed as they are in Sam's Garden, the collaborators made distinct prints for ceilings to compliment the soothing forestry on the walls. "For the ceiling prints, the patterns aren't repeated much and they can be customised just like the rest of the collection to blend ceilings and walls."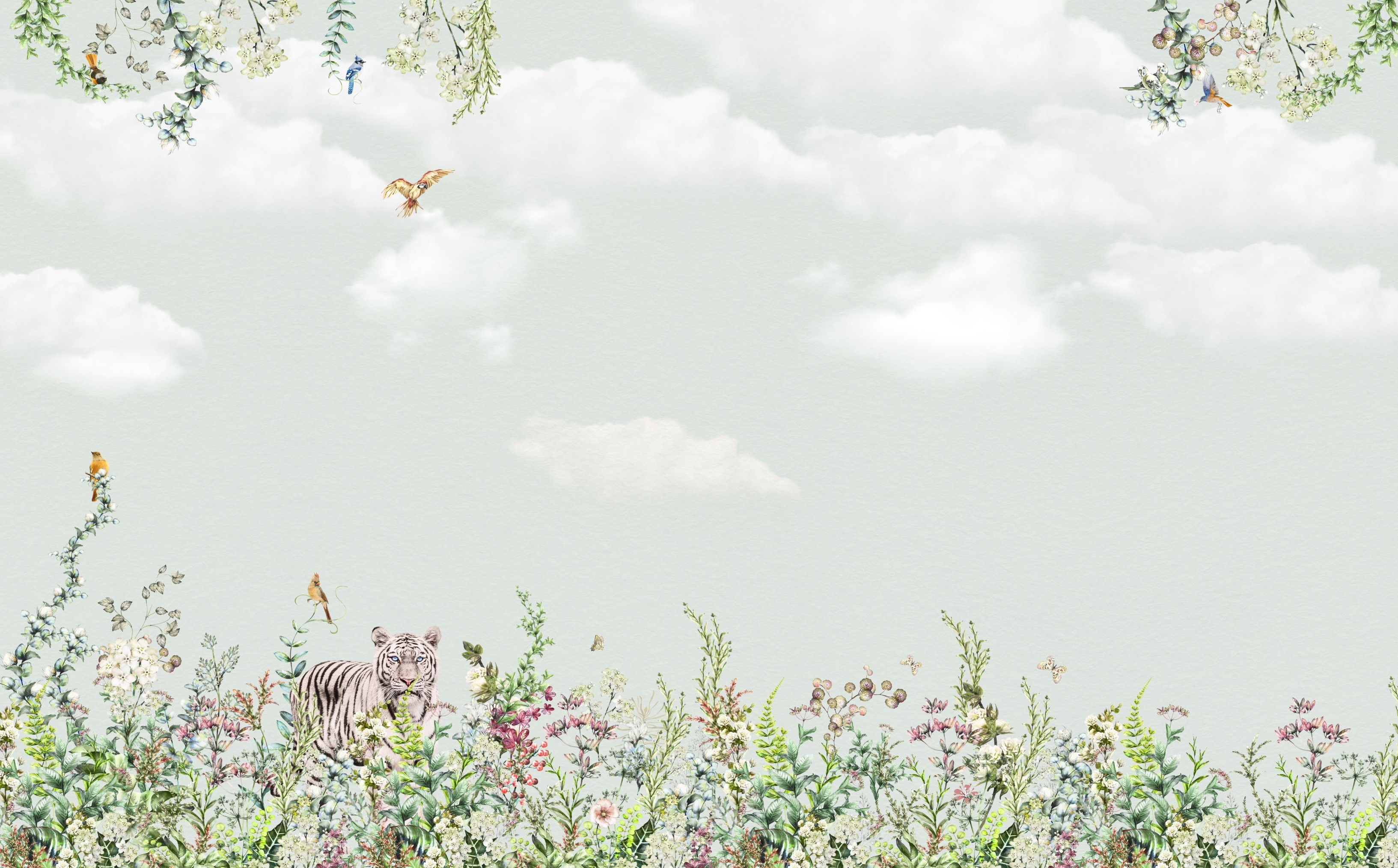 Wally's Wallpaper's innovation was tested successfully at the latest edition of La Casa furniture exhibition. Sam's Garden isn't going to be limited to wallpaper, though, as its serene designs will be applied to fabrics, furniture, curtains and products.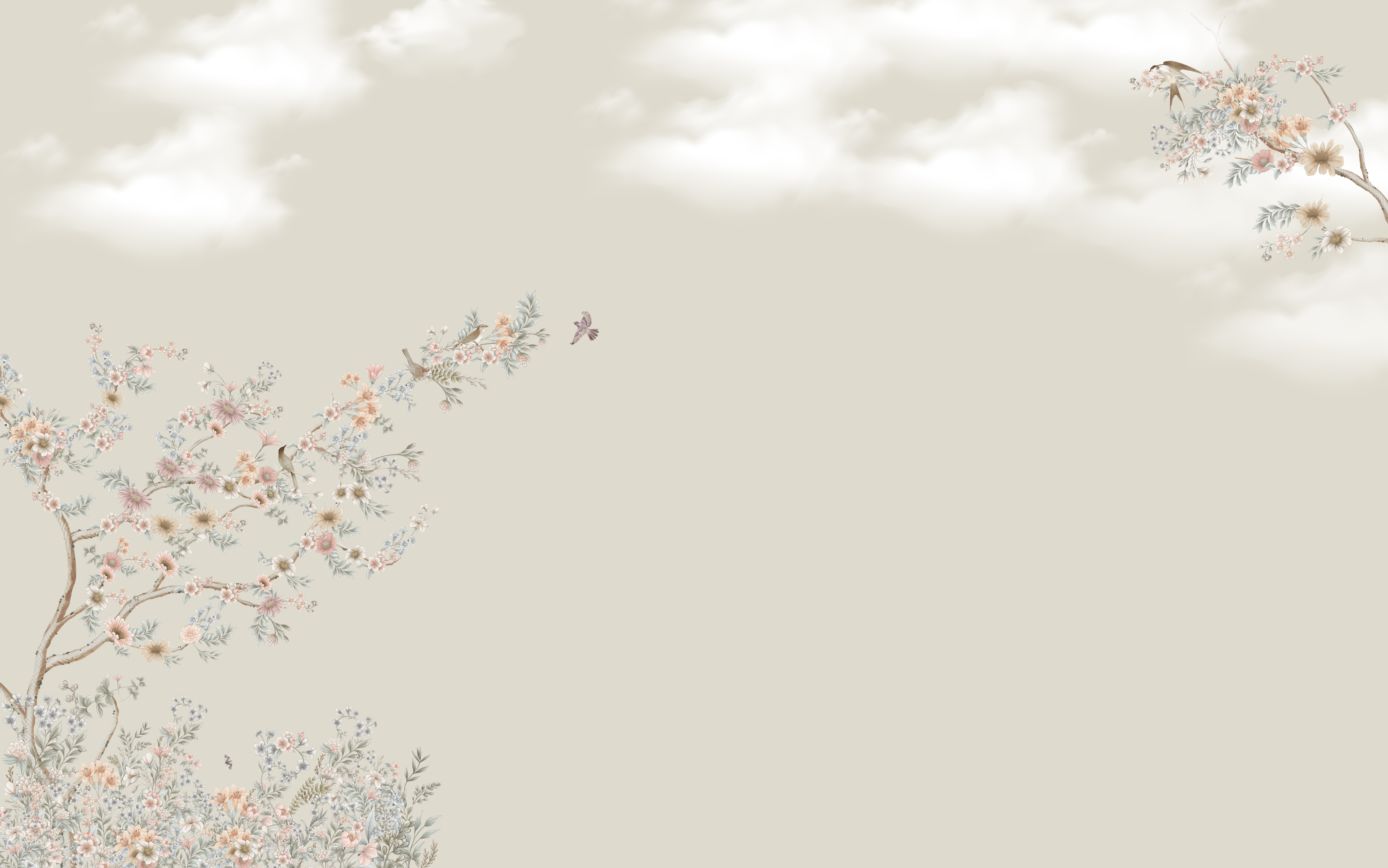 "We're aiming to not keep the prints limited to wallpaper but also apply them to fabrics and products such as furniture pieces," Abdelghaffar says. "Another thing is that it could be collaborated on with fashion designers to include it in clothing. This is only the beginning. The patterns will be more detailed, and I genuinely enjoyed the process." "While most designs are dramatic, we thought of making things light with birds, angels and tigers," Attia adds. Then there's the animation side of Sam's Garden. If you've got a projector or planning on getting one, you can have these calming designs move around igniting a whole new layer to home environments, so long as you use indirect and dimmed out lighting.