Recreating a stand-out residential design in Australia, this Cairo-based studio went on an exploration of light.
01 iterations, a Cairo-based design and visualisation studio that's a member of the Royal Institute of British Architects, created a series of visualisations that aim to mimic the Barwon Heads House, a residence in Australia that was designed by Adam Kane's Architects to embody a relaxed coastal lifestyle.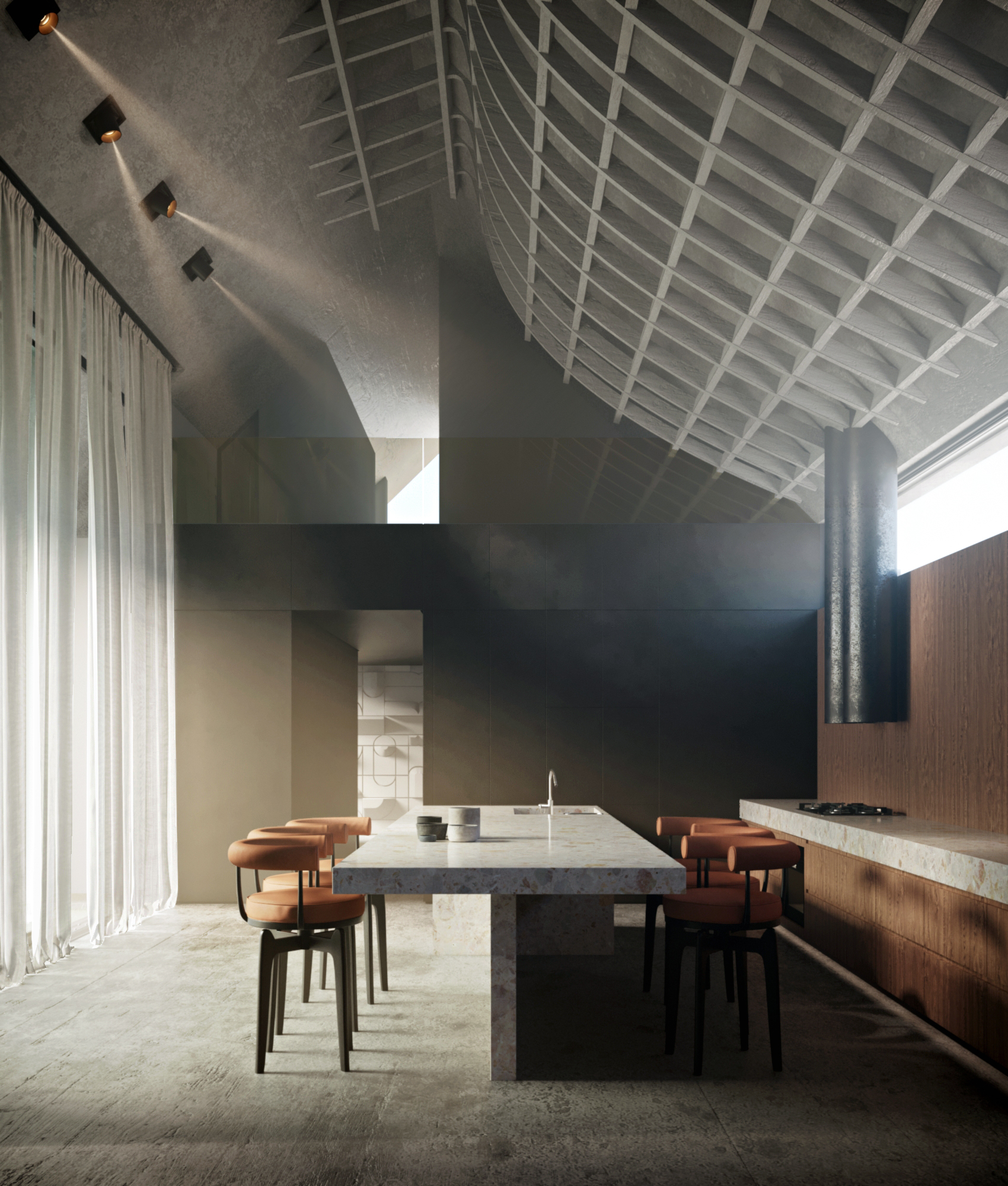 "The project explores how different elements can interact with each other and create an immersive experience for viewers," Founder Ahmed Fahmy tells SceneHome. "It focuses on creating an environment that is both aesthetically pleasing and functional, while also taking into account the surrounding landscape and climate."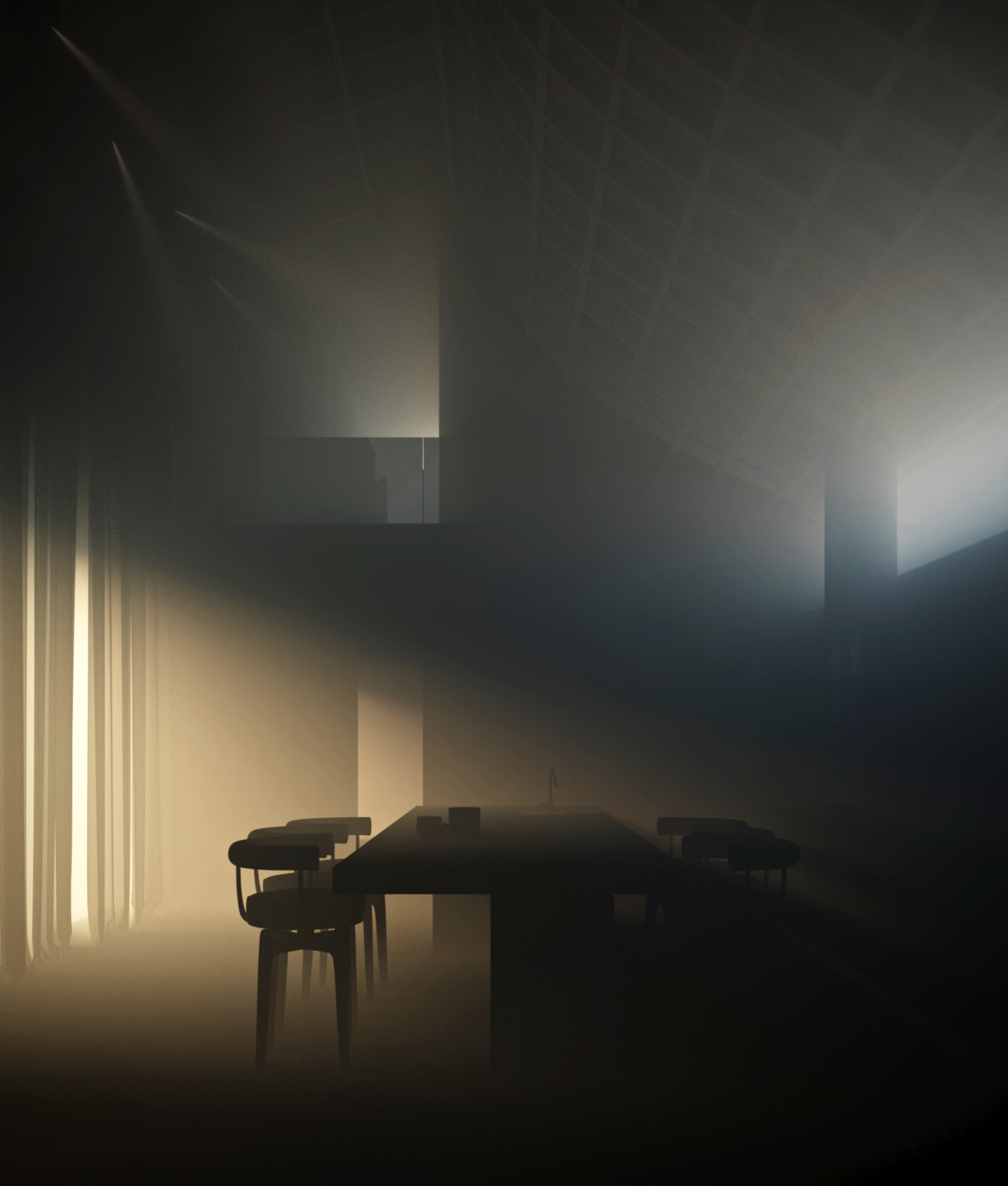 Under the home's sloped roof, a light hued interior is contrasted with charcoal flooring. The studio, which finds its inspirations from binary numbers, zero and one, hence their name, like to create multiple iterations of a single design before settling on the outcome. The visualisations explore how different lighting scenarios can affect the overall look and feel of the space.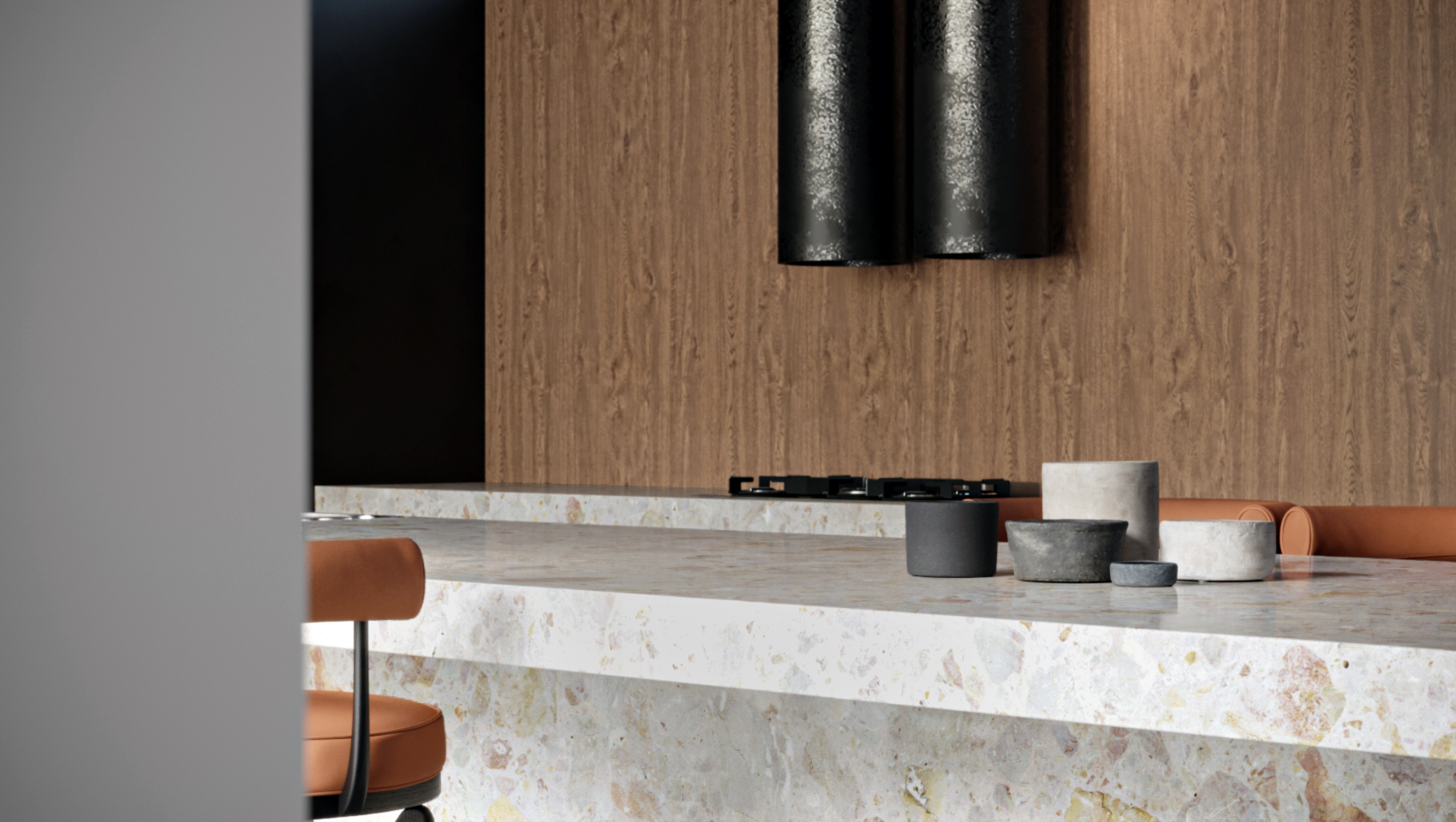 Changing up materials and colour palettes, Fahmy implemented a dynamic approach to the space by using parametric features. While volumetric and natural lighting are used to enhance the indoor atmosphere and highlight the textured, natural materials which complement the design's openness.