From the functional beauty of their natural approach in the living room to the popping contrast in the dining area, this Cairo based interior design studio distilled their ethos in this cosy home.
Choosing the right approach to styling your home requires some contemplation. Would you apply a general theme throughout, or give each space its own look and risk some unwanted contrast? Well, Quelle, a Cairo based interior design studio, managed to display how a versatile and contrasting home would look like while being smooth enough to make them feel part of the whole. Following a Swedish motto based on the aesthetic ideals of Scandinavian design, they managed to distil their ethos in a cosy yet inspiring contemporary home.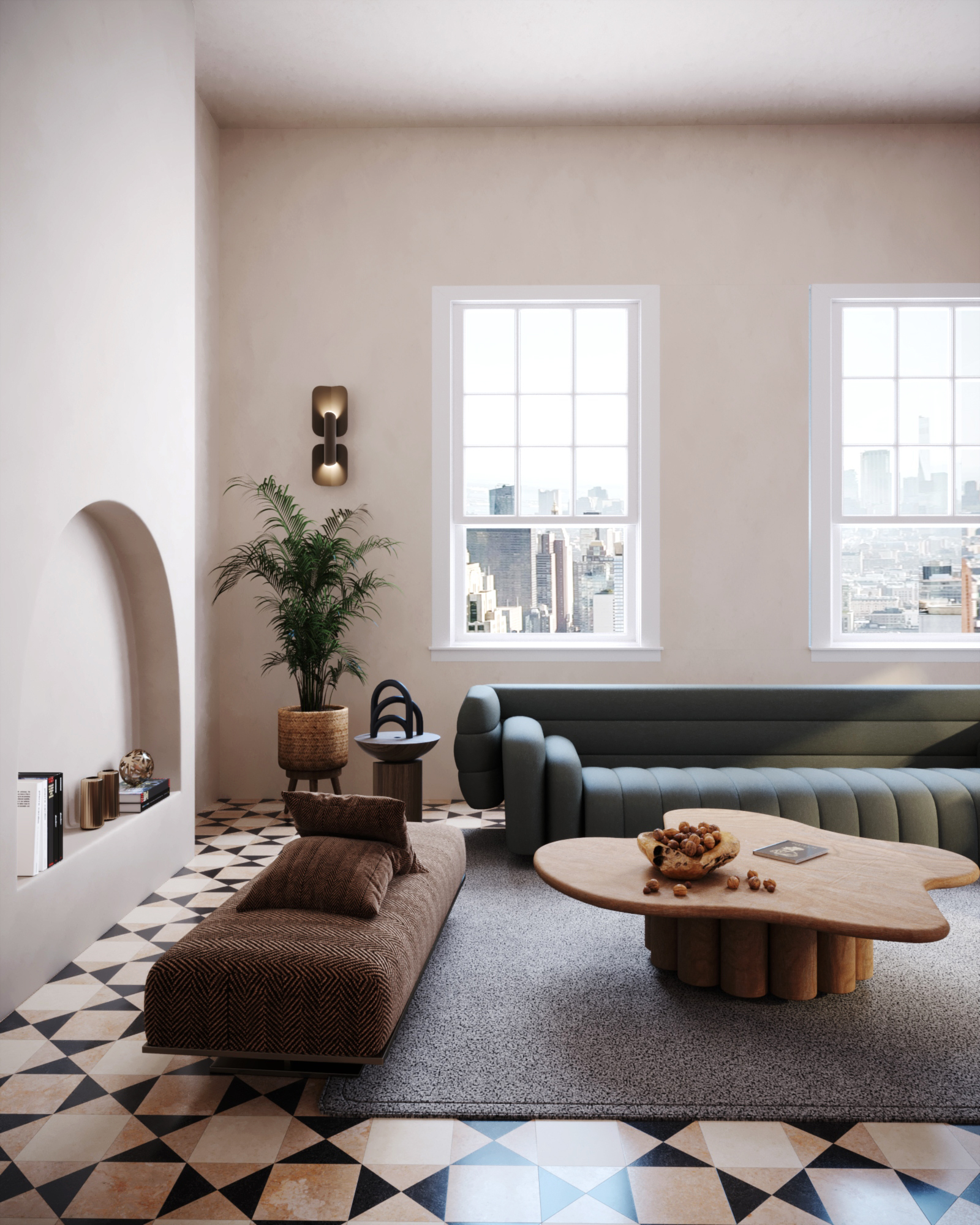 "We try to create beautiful combinations in our projects," founder Pauline Melek tells #SceneHome. "Recently, people started putting emphasis on clutter-free interiors that cater to their wellbeing." Melek believes in immersing spaces in natural elements to make their experience familiar and comforting, as shown in the living room. "Whenever we are burdened or have cloudy thoughts, it's usually natural textures and hues that make us feel better."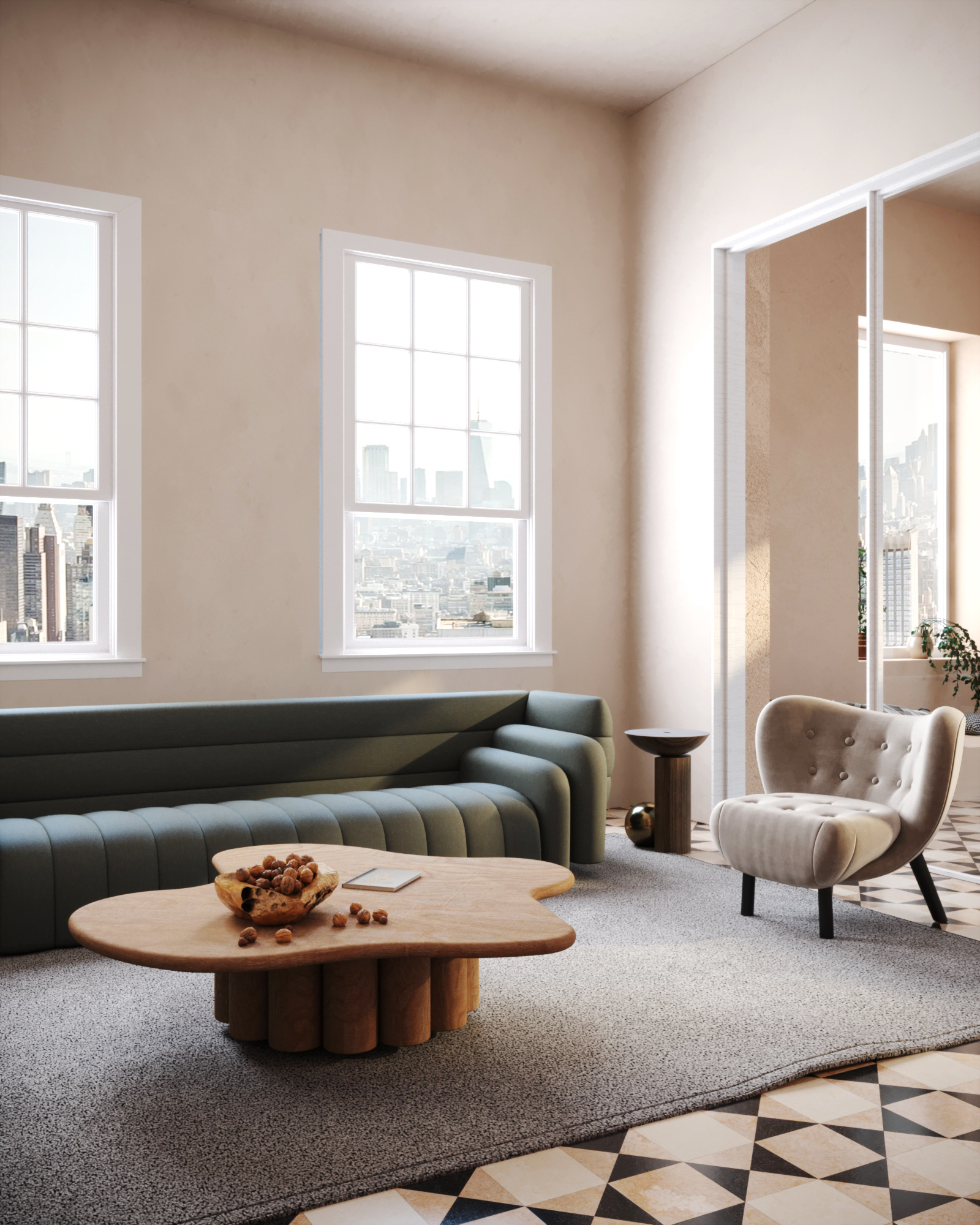 The smooth curvature of the furniture in the living space is paired with an organic wooden coffee table. But it's tiny details in the shot that displays the designers' careful attention to detail and technical ability that makes the visuals look relatable. Like leaving a piece of furniture tilted and unaligned, or creating a slight wave in the rug. It's easter eggs like those that are behind optical illusions bringing an air of realism to the renders.
Using the natural palette of terracotta and its raw texture on the walls of the office space, Melek gave the floors a sophisticated look with tiles featuring Spanish patterns. Around the dining table, however, the floors follow a black and white theme. While abstract zebra patterns are applied at random to cover columns marking the space, a curved wall exudes subtle green and furniture display odd forms with popping colour.