If you think that an interior design by this studio would be full of wild geometry, well, you'd be right. That said, this one more made plenty of room for warmth with clever textures.
Delivering arguably the most resplendent kitchen in the area, Badie Architects designed a spacious apartment that embraces the warmth of wood on the ceiling and oozes confidence through its concrete walls. The thing is, this clever layering of textures was done in a Zamalek interior, deep in the urban heart of Cairo. Aside from that refreshing realisation, what makes this space special is its integration of the studio's signature geometry - wild and full of sharp edges, without being the least bit discordant.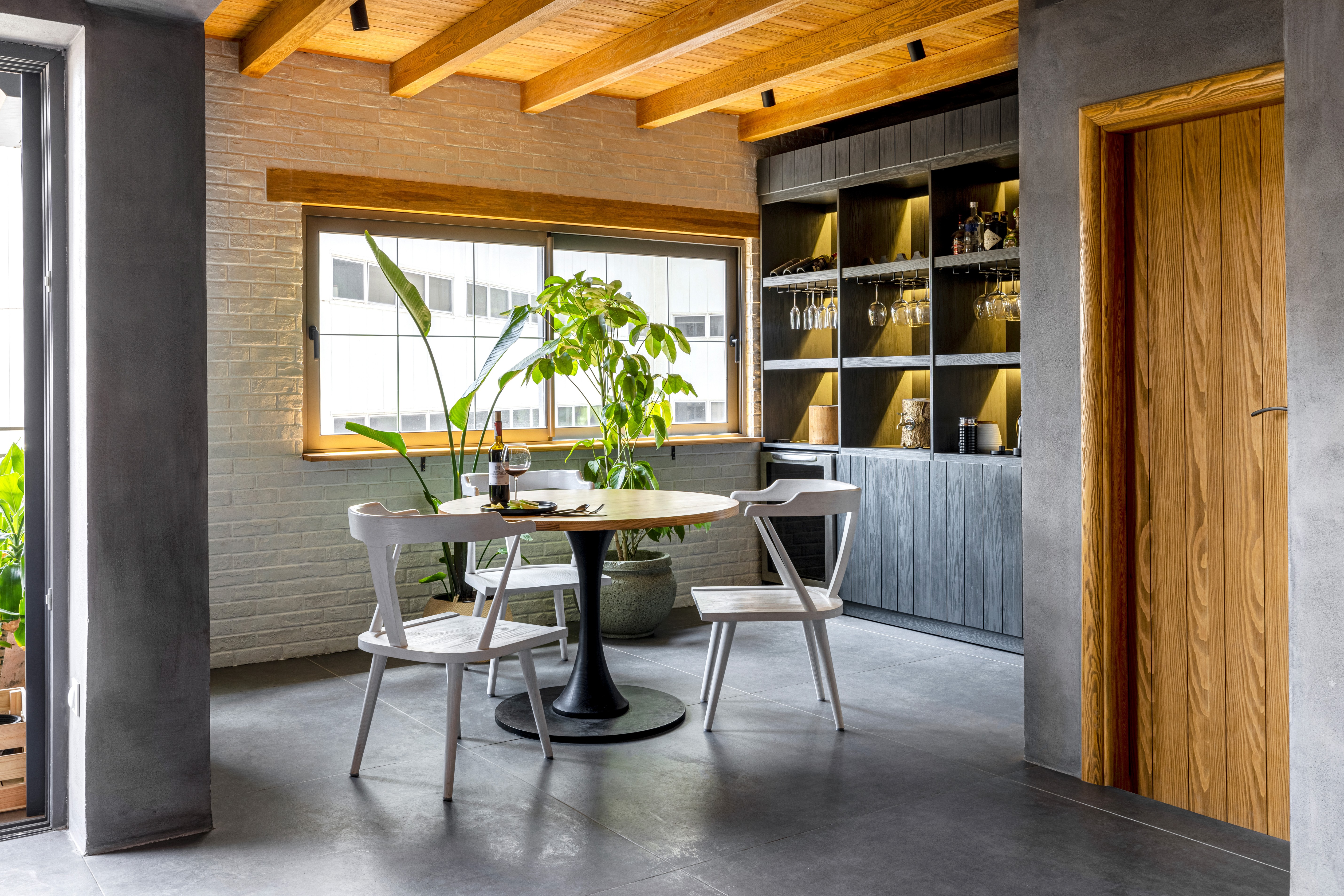 "This design is near and dear to my heart, and unlike any other interior we've worked on," Mohamed Badie tells #SceneHome. "When the homeowners asked for something unconventional that fit our portfolio, I knew that deconstruction was the way to go. That was our visual concept."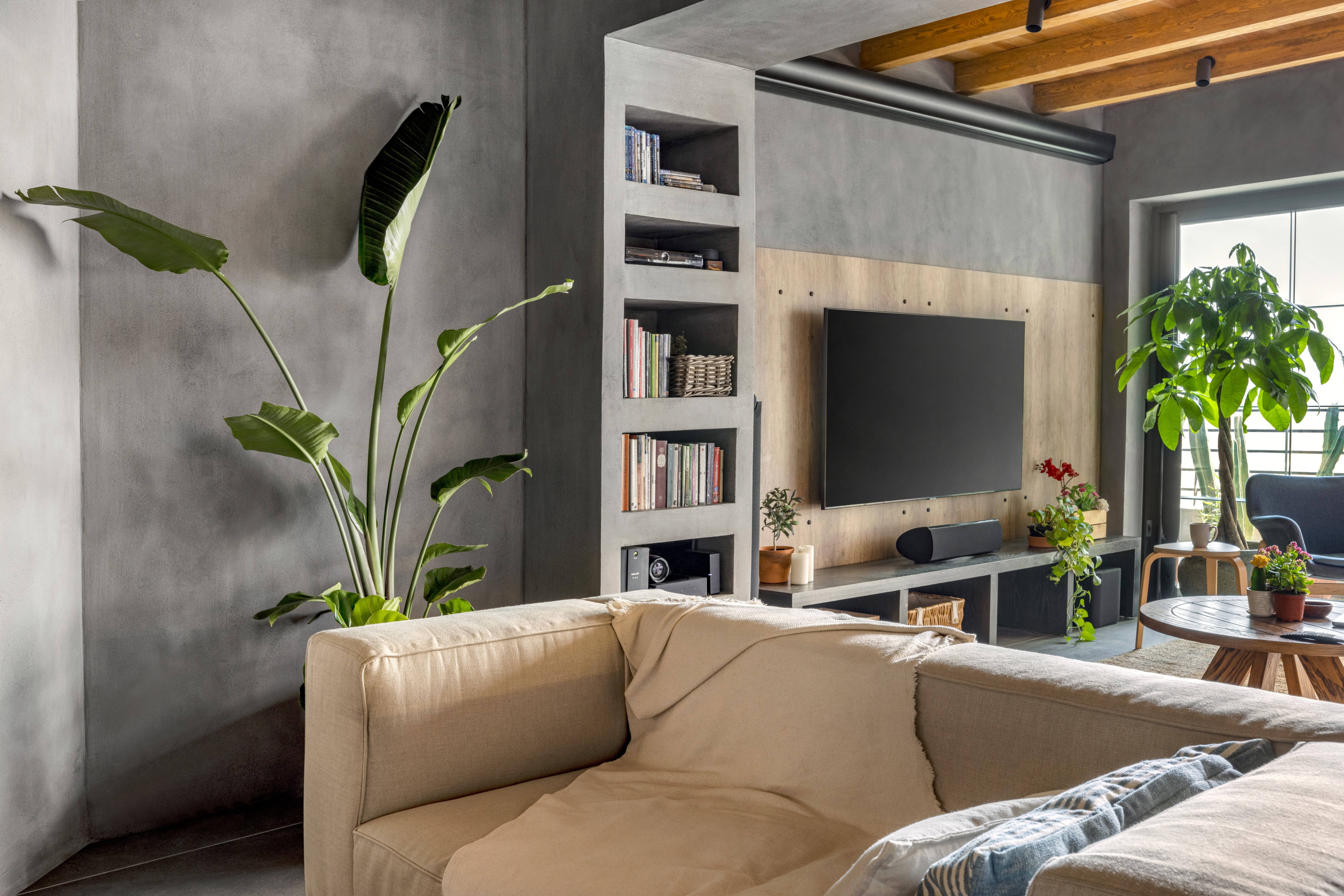 The spacious apartment has an open layout, with the living space, kitchen and wine cellar all intimately within reach of one another. It was the materials that really separated them. White bricks were used in the reception area, with cement flooring. The latter material was used again on the walls of the bedrooms, which had parquet wooden floors instead.
Underneath wooden beams and cladding on the ceiling, the reception is split into three sections, a wine cellar with a nice and round table, a lounging area with an L-shaped seater and a tree log coffee table, and the fireplace reception which features chesterfield sofas positioned to take in the heat coming from a distinctly geometric fireplace.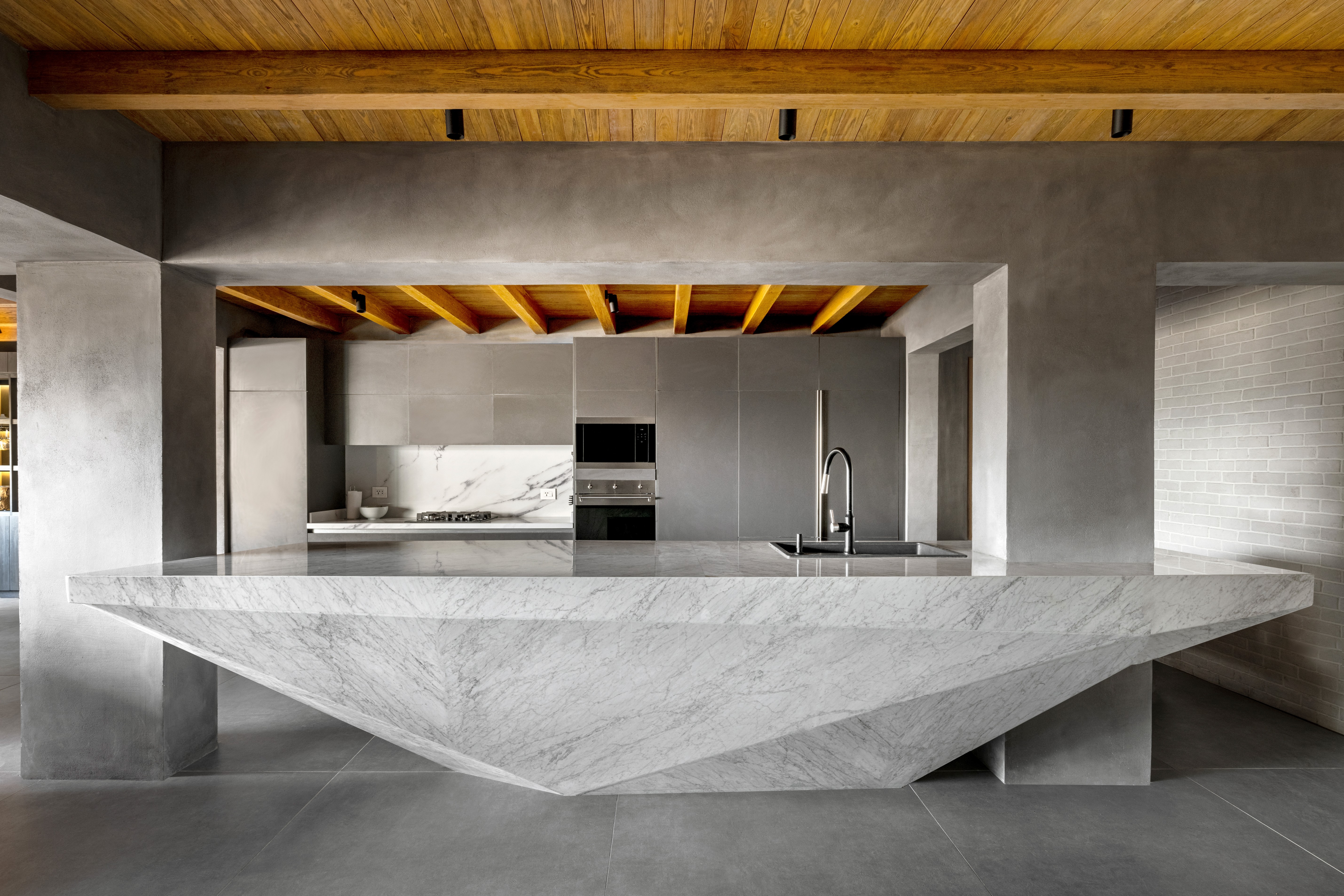 "The kitchen island is made out of a single block of marble and complements the proportions of the interior," Badie continues. "It was a difficult design to implement but the result was worth it in the end."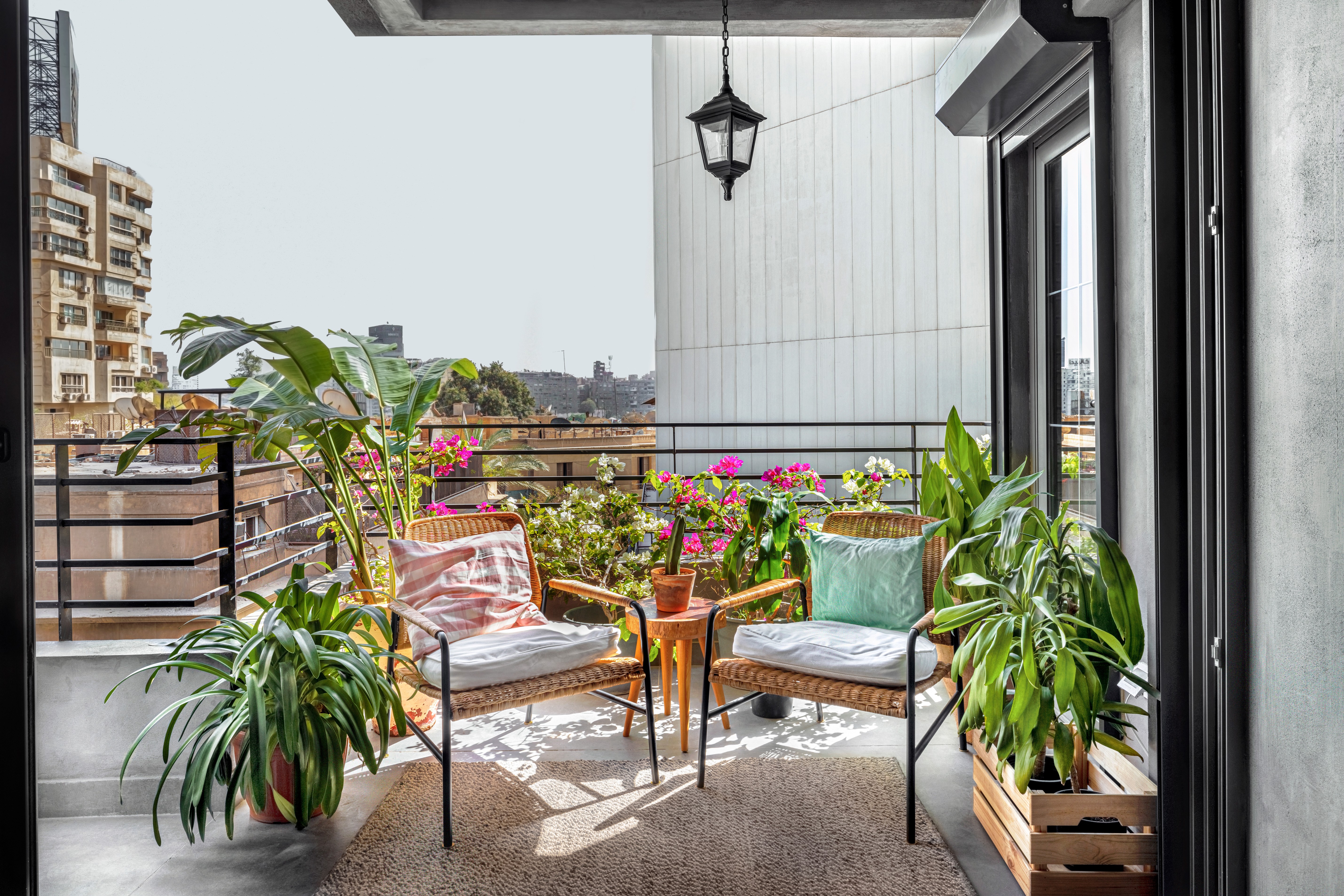 Offering quite the refreshing change of scenery, a fully integrated balcony complements the mood of the interior with bright furniture joined by colourful botanicals and flowers on a vantage point of Zamalek.
Photography Credit: Louay Nasser