Marrying the principles of Japanese and Scandinavian design, Loak Designs bring the best of both worlds in a soothing fusion.
Pairing the cosiness of Scandinavian design with Japanese simplicity, Cairo-based design studio Loak Designs brought the best of both worlds to create Japandi-style aesthetics for an apartment in Maadi. Organically shaped furniture is immersed in a minimalistic Japanese theme, which has been gaining popularity with its sophisticated yet simple look, effortlessly transforming rooms into much needed retreats from the chaos of urban life.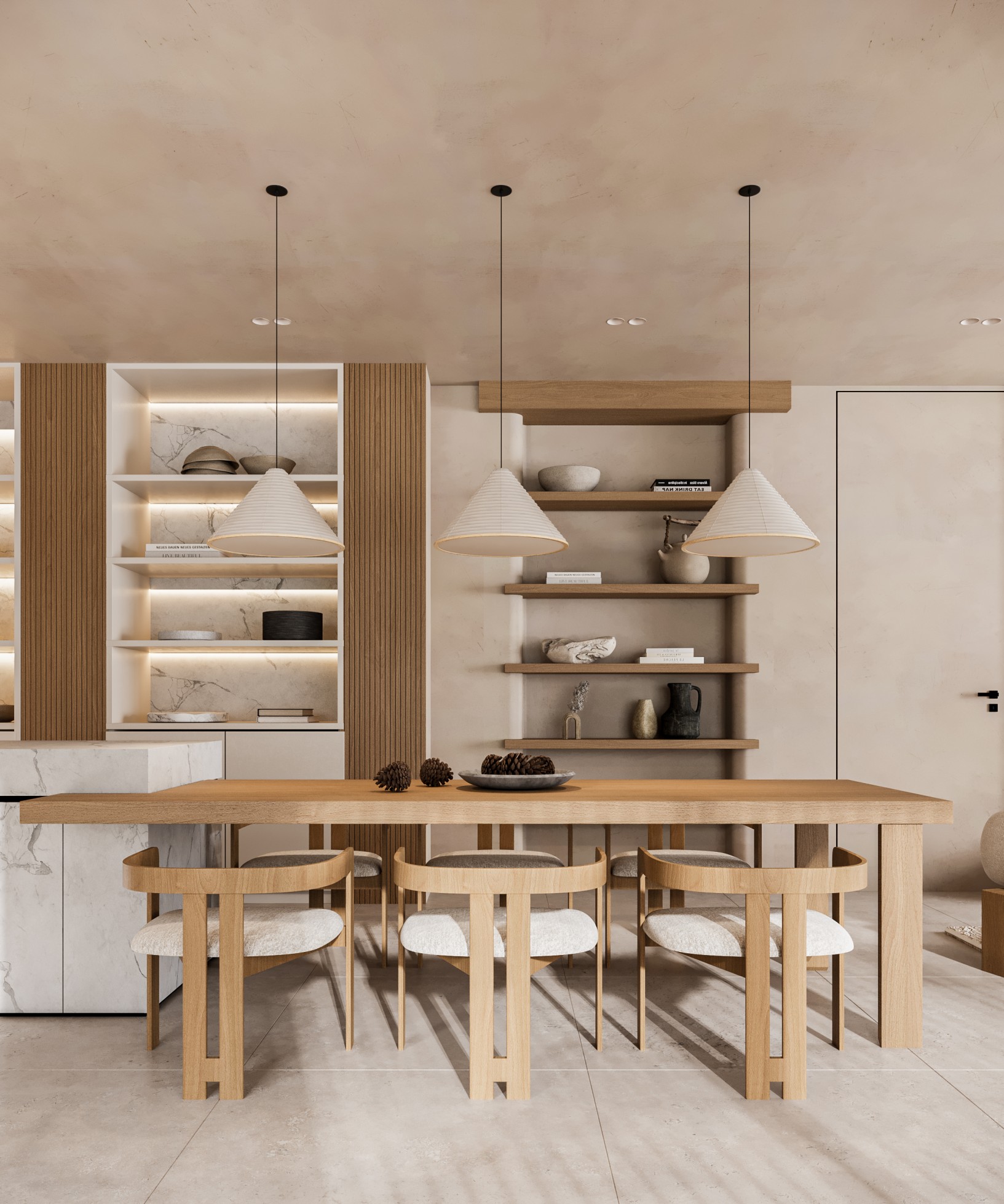 "Our brief asked for Japanese serenity, which resulted in a deliberate design where each and every line and object fit precisely where they belong," Founder Lotfy Husayn tells #SceneHome. Although it's still under construction, light shades of natural wood on the walls reflect daylight into the spaces, with soft brush finishes covering the ceiling. "There was a strictness to ensure the sustainability of the Zen spaces we created."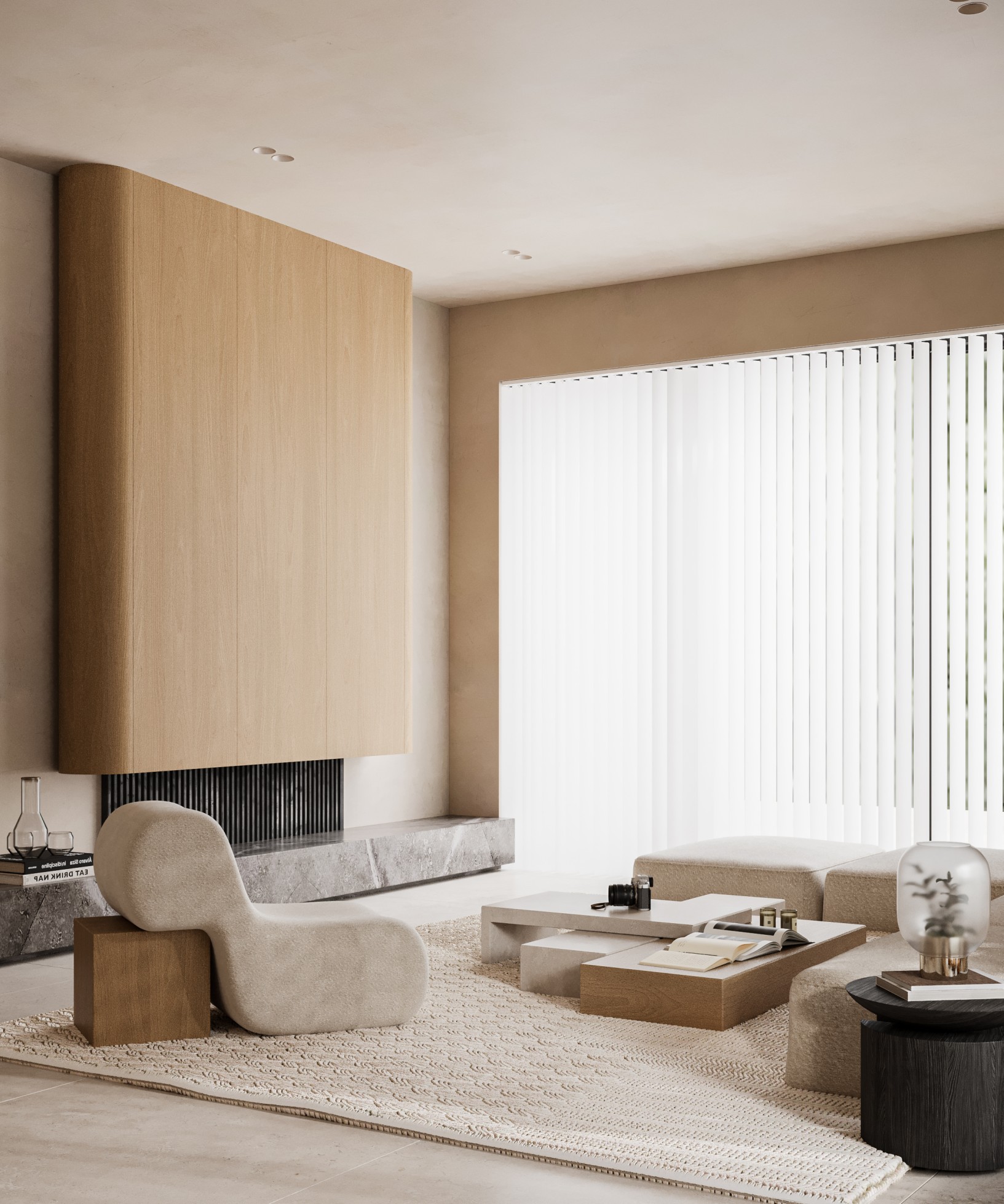 But Zen is more than a design trend, it's a philosophy based on living in harmony with nature. Besides the natural wooden tones, beige and offwhite take over the colour palette of this Maadi home's functional, minimal furniture. "In the living space, we created an entirely new sunroom behind a custom-made partition," Husayn e adds. It hosts a Zashiki guest room with Tatami mats, a traditional Japanese seating arrangement that comes with a whole set of ergonomic benefits when having meals.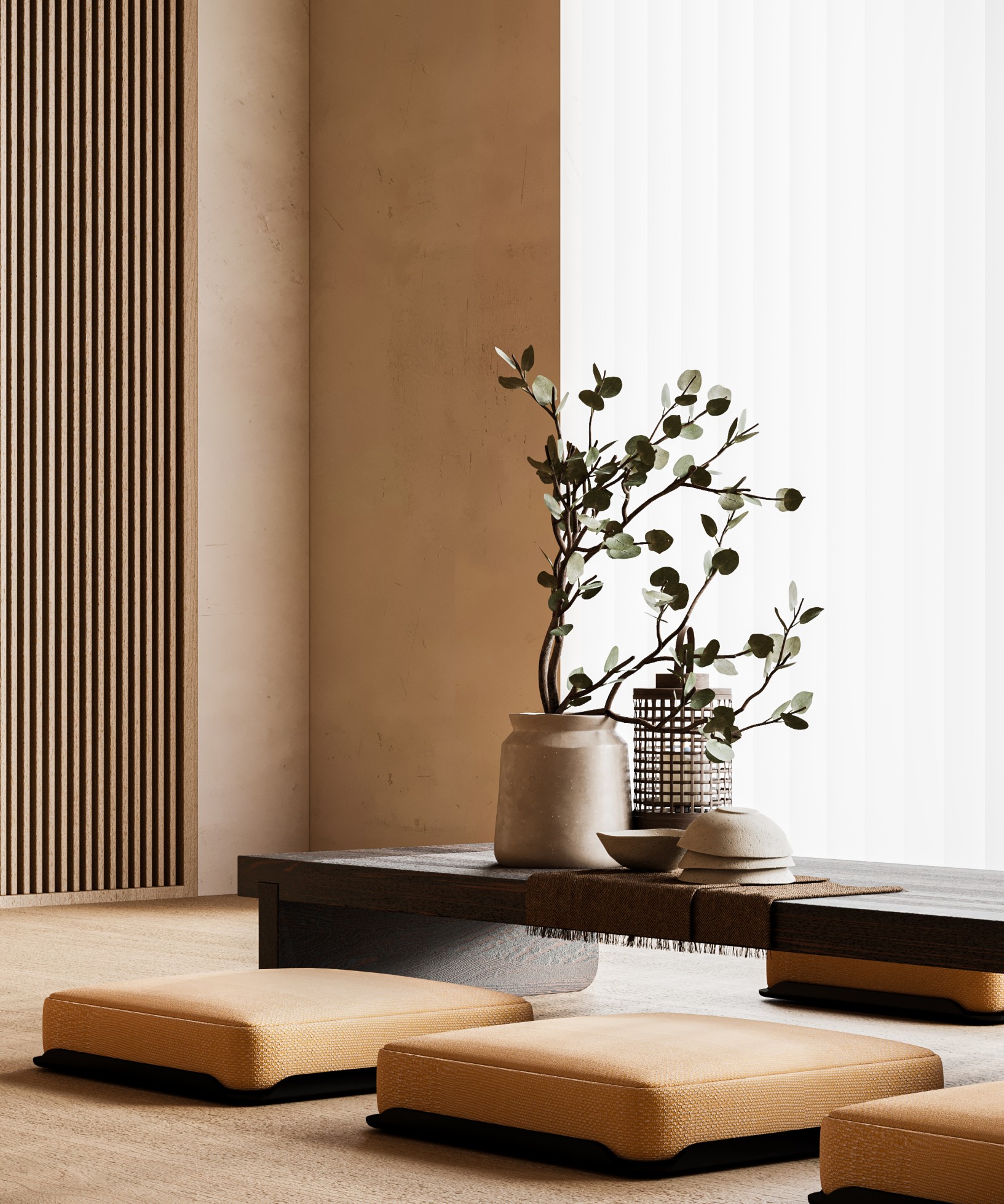 A common feature of Japandi spaces is that they're sparse, with elements spread widely apart to give breathing room and create a tranquil environment that is visually balanced. One such space is the bedroom, which features a low Japanese bed placed atop an oriental rug which adds vibrancy and sumptuous textures. "The overlapping shapes and patterns add depth to the apartment as a whole," Husayn explains. "This depth of touch was subtly translated into textured fabrics, leather and rope."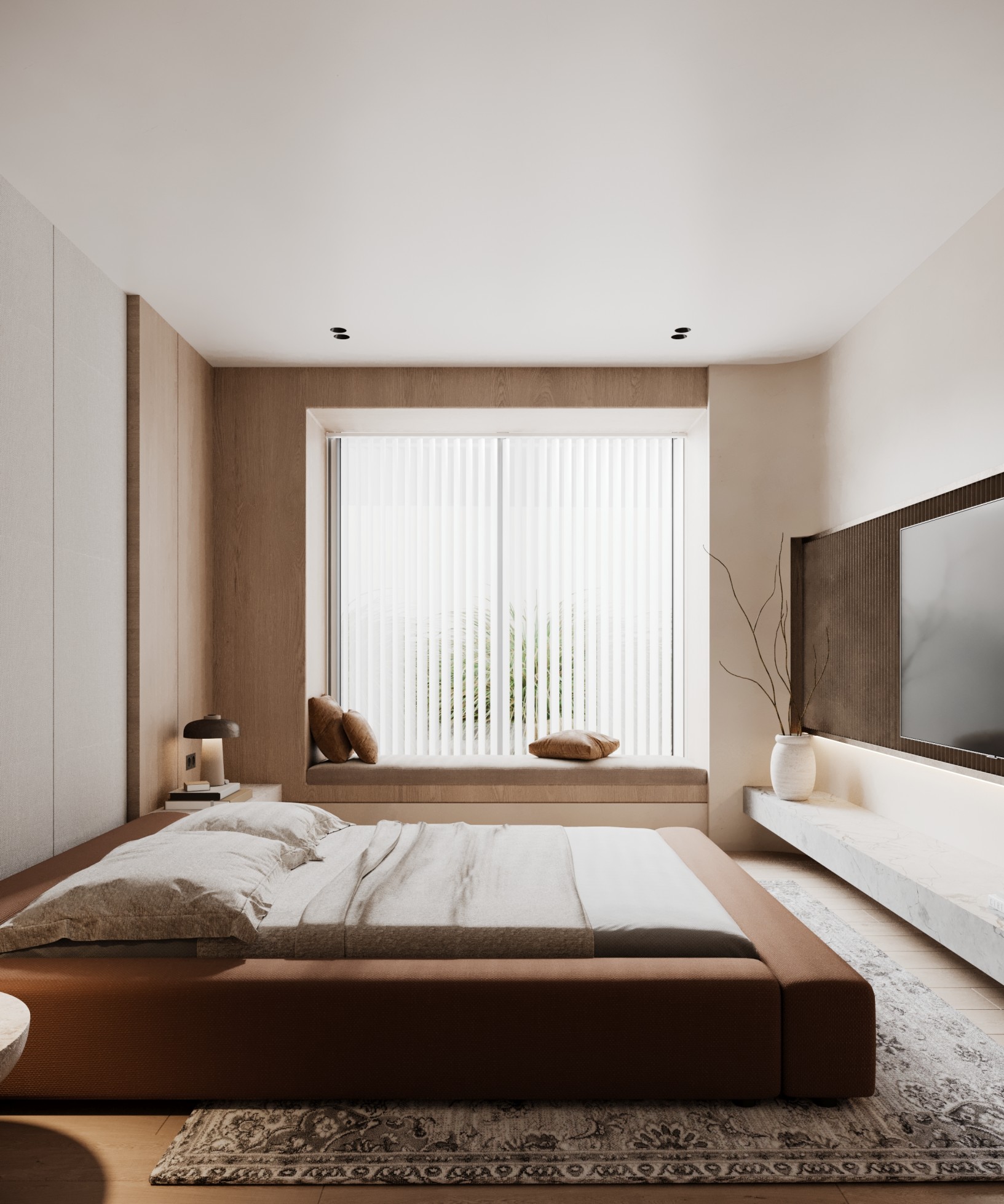 The design is characterised by its roomy spaces, which advocate for slow-living and contentment. Japandi's pull comes from the convenience it presents, stylish without abundance, and neatly patterned. Matching the Zen of the house, greenery was paired throughout its minimal spaces to further emphasise the designers' inspiration.