From striking graffiti walls to whimsical sculptures, this artist's precocious pieces are popping up everywhere…
From surreal custom-made sculptures to arresting graffiti walls, Rana Ibrahim - the visual artist behind multidisciplinary studio Artiora - is fast making a name for herself as the go-to for gorgeous focal point creations.
As well as working with leading design luminaries such as Hany Saad Innovations and Studio Five, you may have spotted Ibrahim's eye-catching graffiti walls at Cairo's Befit 360 and Al-Ahly sporting club. Or if you were sashaying about the North Coast this summer there's a good chance you noticed the giant sculptural hands at Sapori Seashell, the feisty fun-hanging monkeys at Lychee Seashell, the giant pink bubble-looking man in Marassi or the Pepsi mural at Diplo in collaboration with interactive art specialists Heytan.
Meanwhile followers of famed Dubai-based influencer and TV personality Enjy Kiwan will be interested to know that the dramatic black and white staircase swirls that often appear in Kiwan's stories are also the work of Artiora. "We believe we are one of the first businesses in Egypt to provide services that are so broad and cover basically everything related to art," Ibrahim tells #SceneHome.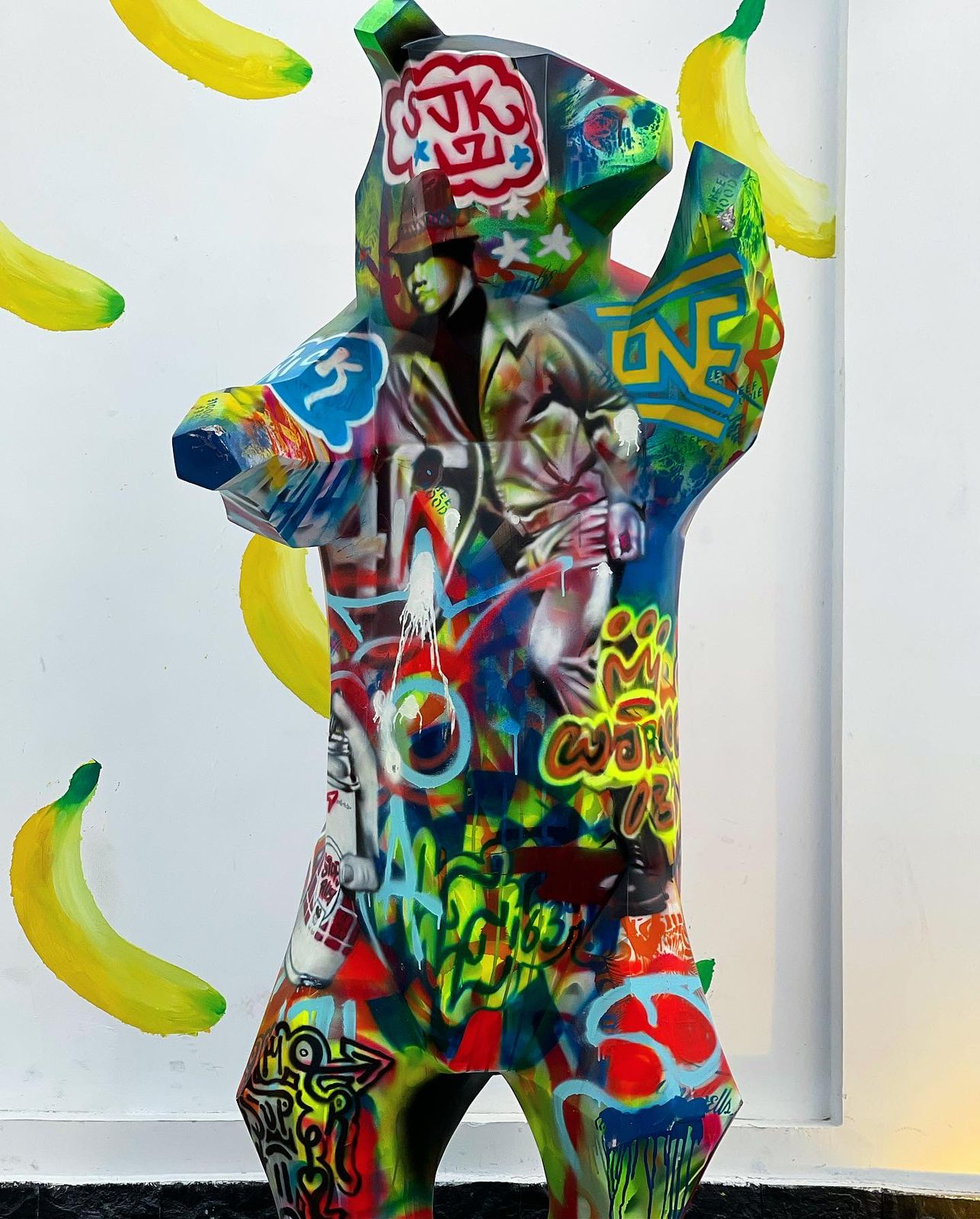 The sculptures are always expressive and seemingly in motion, breaking free from a solid medium. There's a monkey getting its first big idea, a rabbit enjoying a strawberry ice cream by the pool, a human figure with the neck tilted backwards by the weight of a single water droplet resting on the forehead. Her art is at once abstract and thought provoking, witty and whimsical, like that of a man in a suit with a bowl of spaghetti for a head… a whirlpool of thought?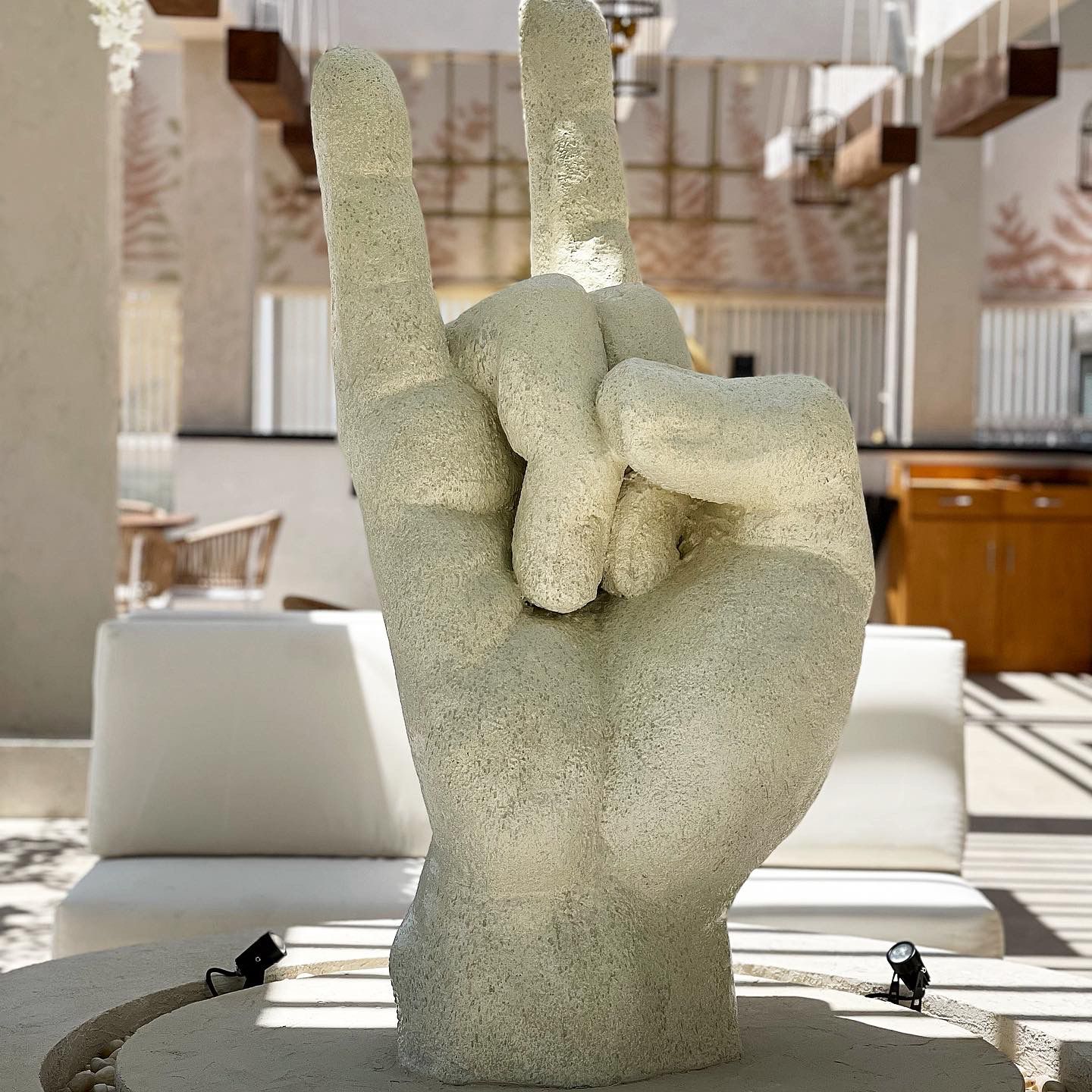 Ibrahim and her team are currently working on a series of exhibitions for her cacophony of colourful design ideas and ideals, "one installation at a time."
To venture into Artiora's expansive visual art world explore their Instagram profile @artiora__.