Natural beauty never fades, and Nagi Architects attempted to morph its elements in this conceptual seaside residence.
Capturing the calm of the sea in a conceptual beach house located in El Gouna, Egyptian design firm Nagi Architects present a home of subtle colour. It frames the shoreline using arches that connect the interior to the surrounding environment, whether that is the backyard greenery or the Red Sea.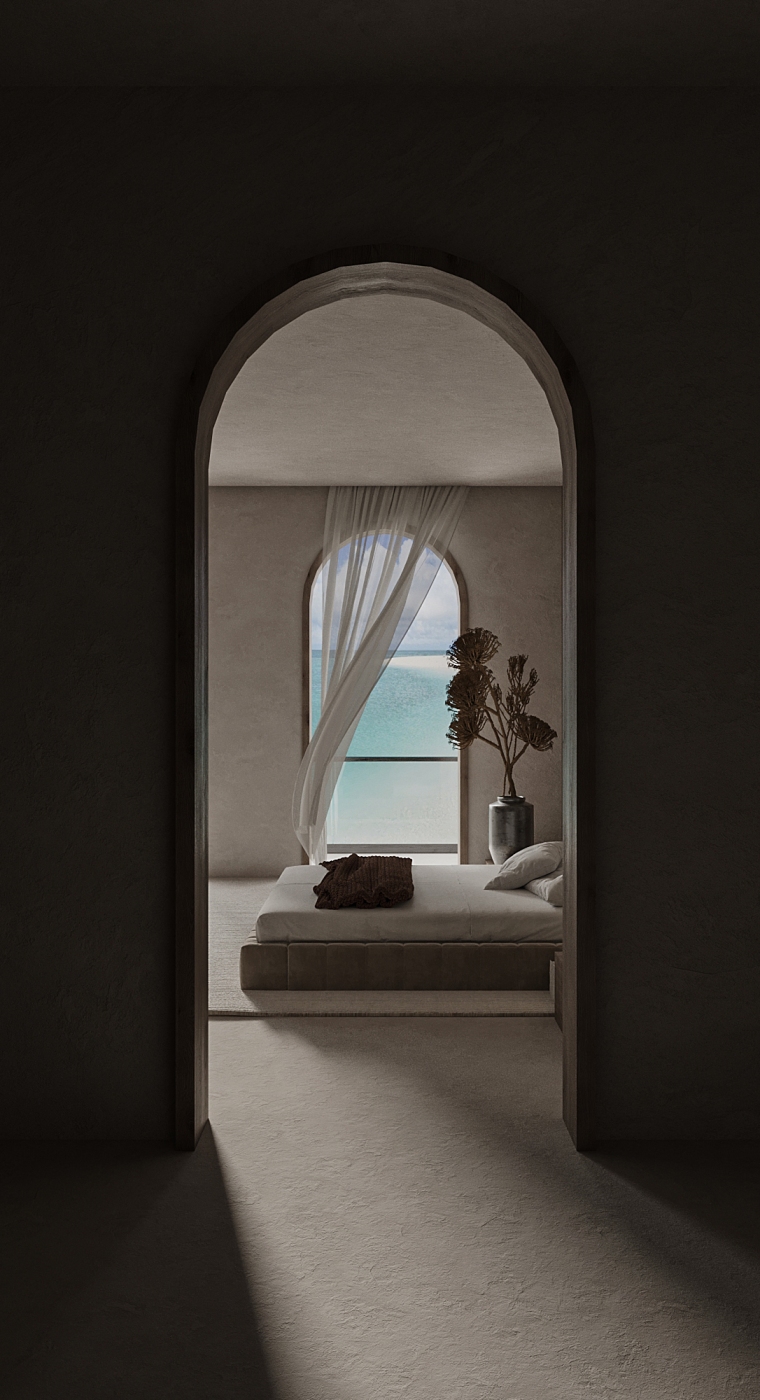 "The fundamental concept of the project is to connect with earth through natural materials and authentic accents," founder Ahmed Nagi tells #SceneHome. Nagi launched the firm in 2020 to offer architectural and interior designs, which are developed with modernity in mind to capture to the needs of the Egyptian design boom and beyond.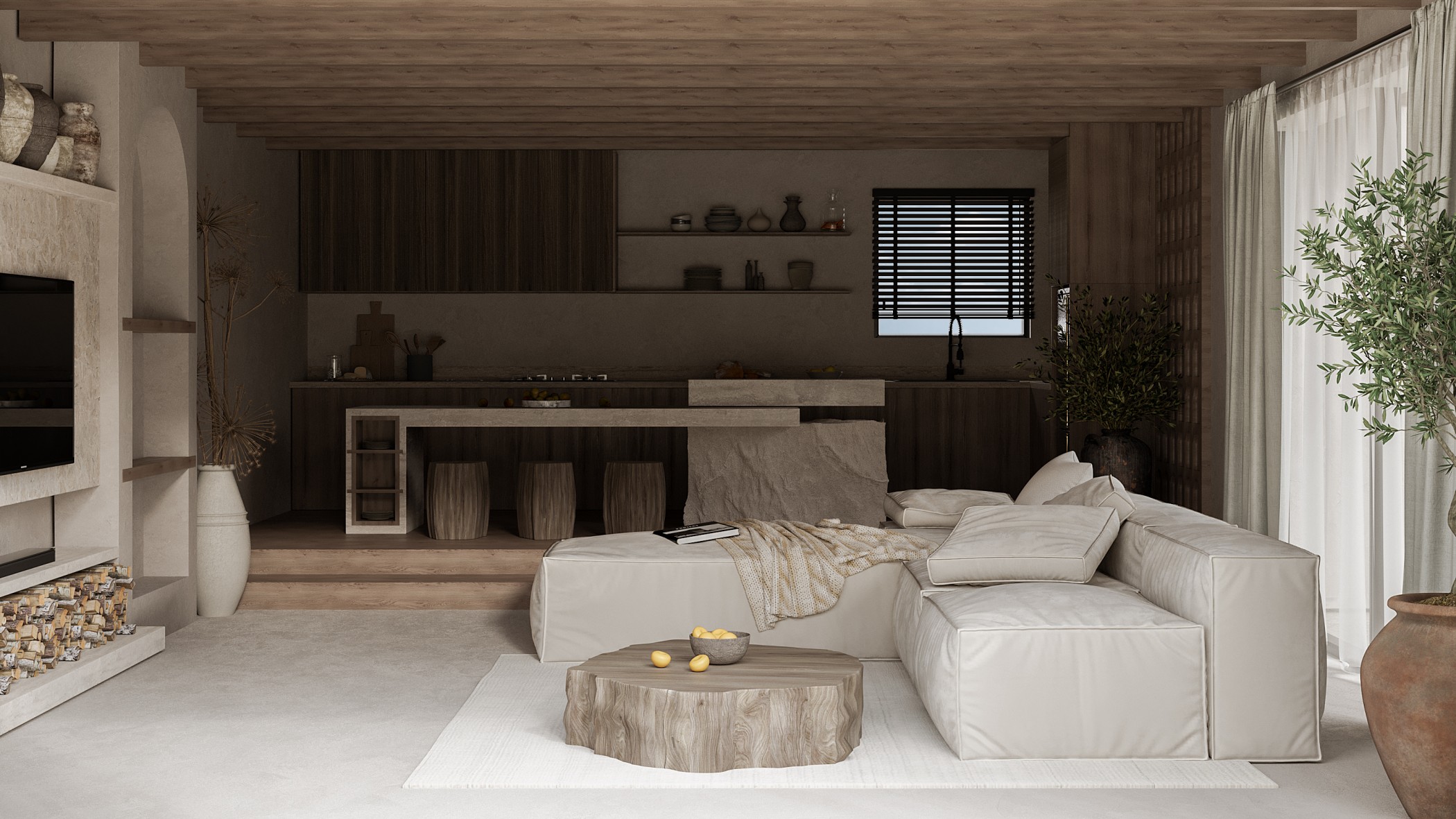 Aside from seeking authenticity, the interior design praises natural elements by using organic materials with all their raw textures and earthy hues. "To highlight these textures we made sure that the ceiling and floor were less-detailed," Nagi adds. "We believe that materials such as wood look best under sunlight, which is why we used wide openings to let many light rays inside." Satin curtains partially cover these arched openings, as they sway with the breeze.