Visualising an interior of a fairly sized loft in the Basque region in Spain, Vyde Studio went all black.
Black is stylish, dramatic, and in the case of this conceptual design by Studio Vyde, eerie - but definitely in an intriguing way. The design is straightforward, minimal with monochromatic shades of black. From the flooring and walls, to the ceiling and back down to the smallest detail, everything is drenched in black.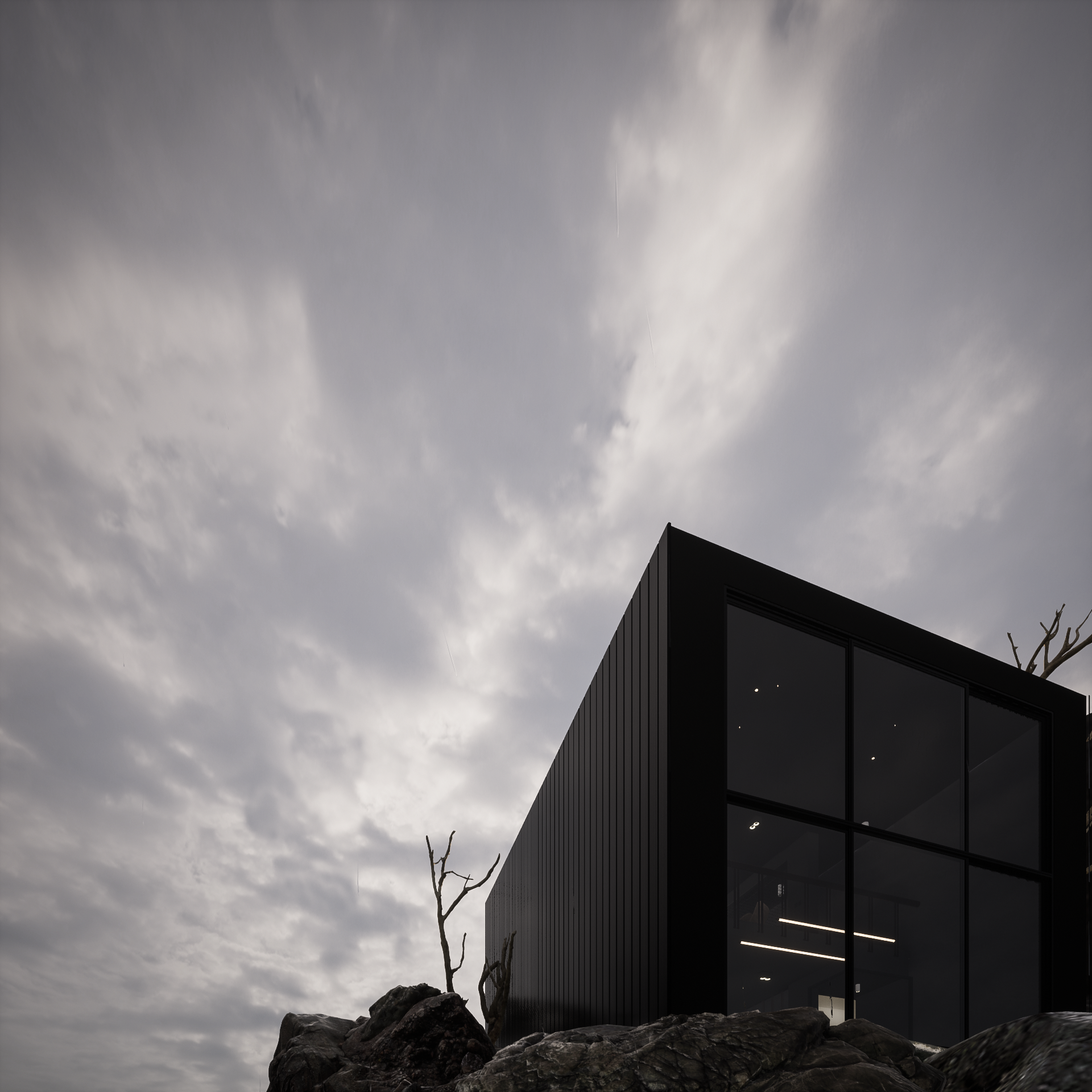 Set in a fairly sized loft in the Basque region in Spain, the CGI and visualisation studio focuses on creating spatial concepts revolving around certain fictional narratives, and created one for the lovers of a darker aesthetic.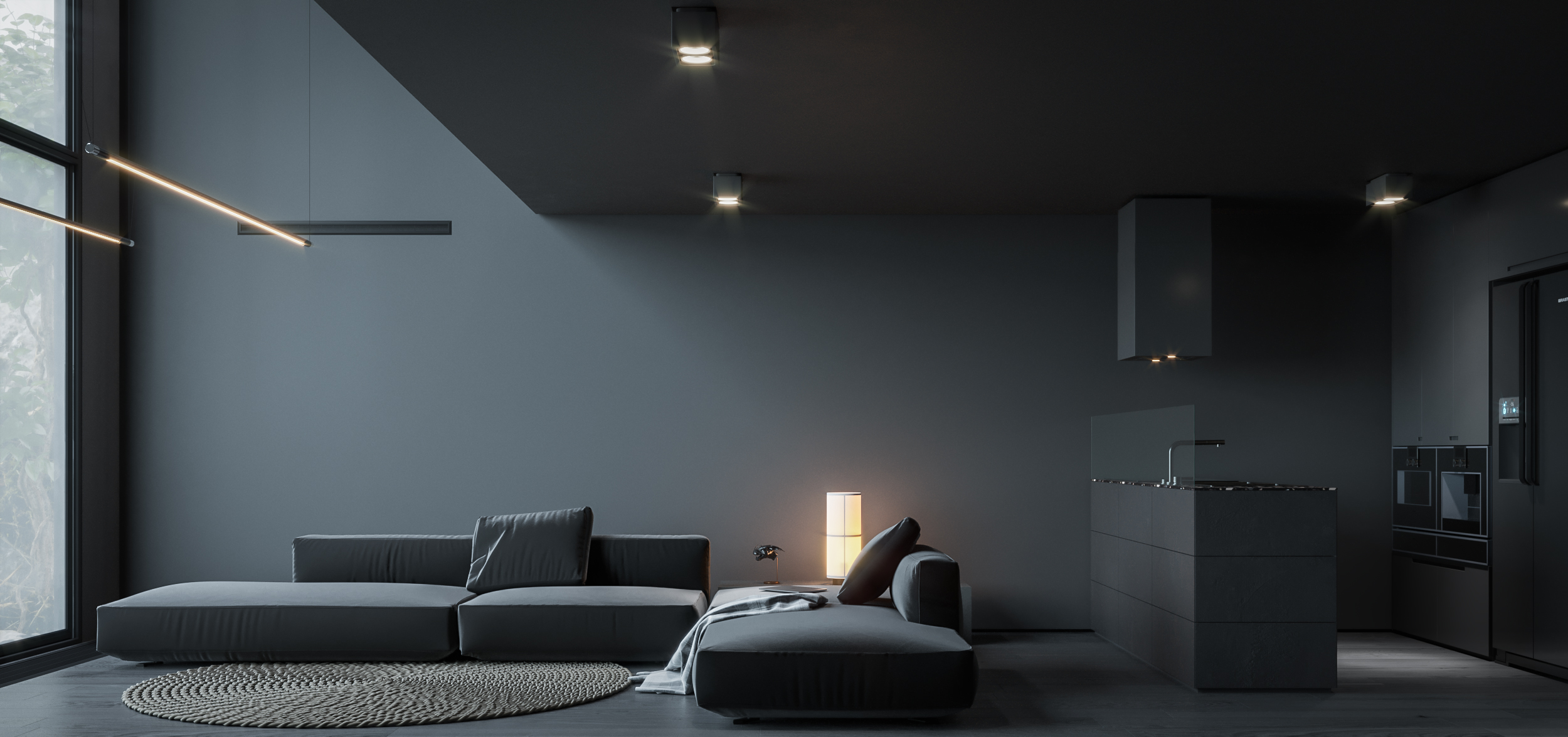 "There was still room for contrast, the colour is neutral enough to allow rocky walls and rugged pebbles to be set against smooth plaster and fabrics," Founder Mahmoud Sherif tells #SceneHome. "A tiny lobby with dramatic lighting leads to the kitchen and living areas that have a breath-taking view."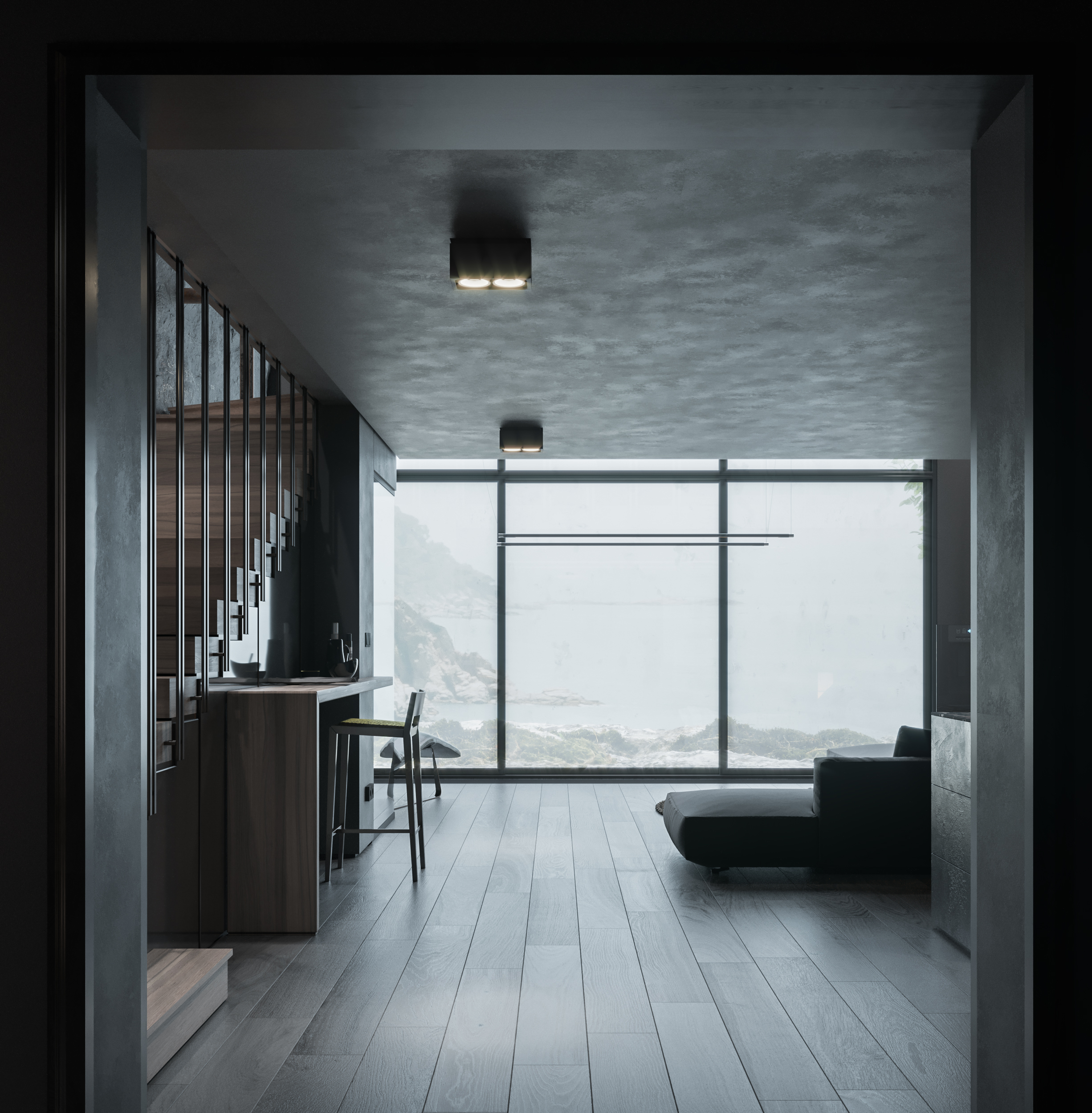 Here the approach to contrast ranged from designing a wooden staircase to mimic the feeling of rock climbing, to giving the mezzanine the right sense of scale that created an effortless blend of natural and artificial lighting. Presenting, in the process, a variety of shades of black that sometimes teeter towards graphite. Plenty of things happening in this black immersion.