It's safe to say Marina Home's founder, Zahra Ali, made sure the designers at Design Point were pampered with furniture choices as they designed her front row summerhouse in Marassi.
How would you dress up your beach house if you, essentially, had unlimited furnishing options at your disposal? This is the question Cairo-based interior design studio Design Point were confronted with when Zahra Ali, founder of Emirati upscale home furnishing brand Marina Home, asked them to beautify the monochromatic interiors of her front row summerhouse on Egypt's North Coast. With minimal intervention in mind, the designers gave it the same essence of white glamour, luxury and charisma often depicted in Slim Aarons' iconic photography of celebrity parties in Palm Beach. Only this one is in Marassi.
"When it came to the styling we knew that we would be pampered by Marina Home. We ended up celebrating the house as a collaborative effort," Nehal Lehata, co-founder of Design Point, tells #SceneHome. Their stylist Mira Abo Heram and project manager Seham Ahmed were afforded an immense amount of freedom within the abode. "There were so many layers of art and furniture that we needed to tone everything down."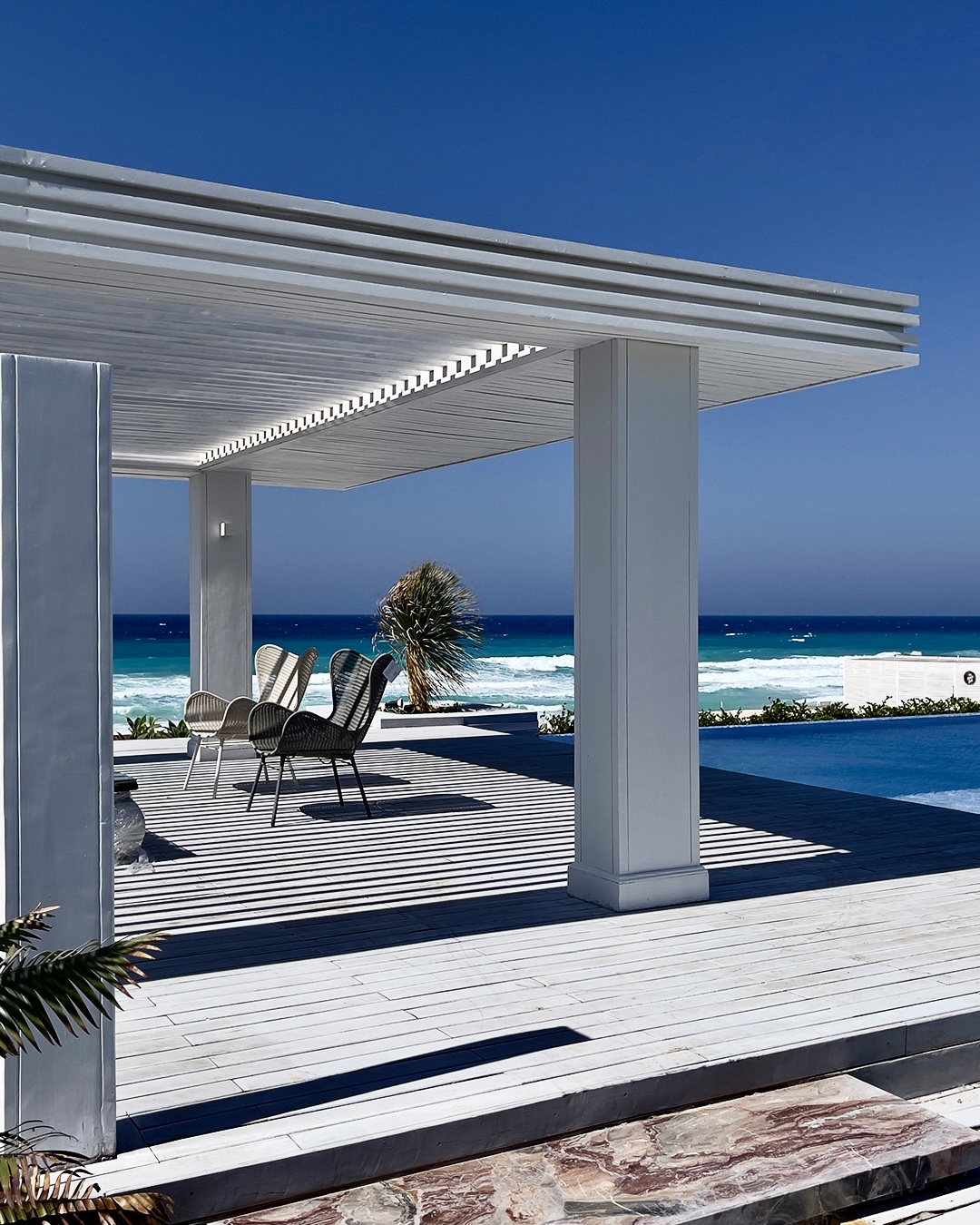 "Every detail was bleached white to neutralise the aesthetics and make them easy on the eye," Karim El Hayawan, co-founder of Design Point, explains, referring to the classy white canvas that hosts fervently hued furniture pieces. "The house is grand and everything we did came with a massive scale. White brought it all back to simplicity and exuded a coastal feel."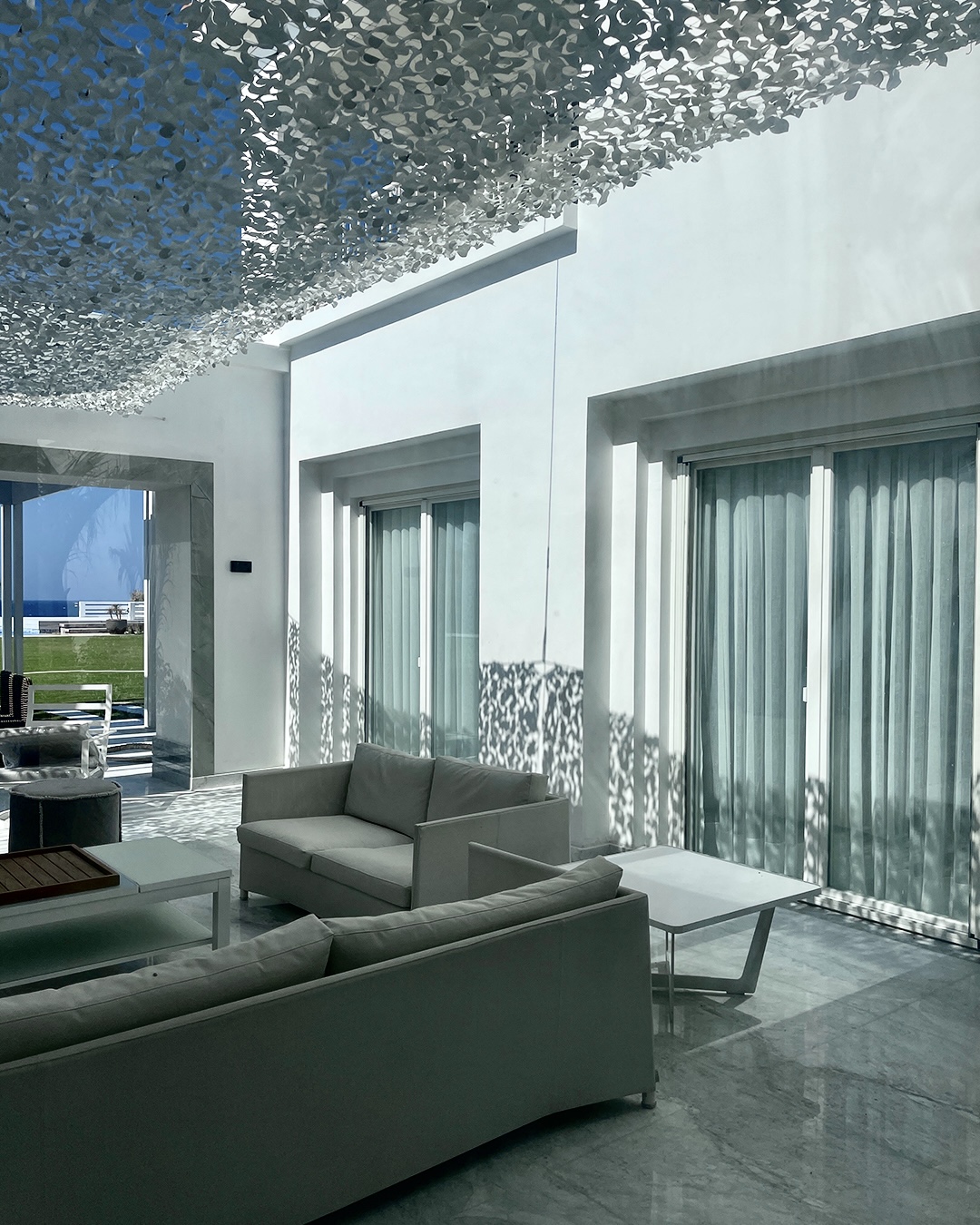 Design Point is known to build close relationships with homeowners, establishing a union that ends up curating, crafting and decorating spaces tailored to their liking while having a clear visual approach. "Zahra is a dear client who deals with every house as if it was her permanent home. This summer house was no exception," Lehata continues. "It's subtly dressy, with a beachy feel that it gets from the bright light and breeze that is unique to its location."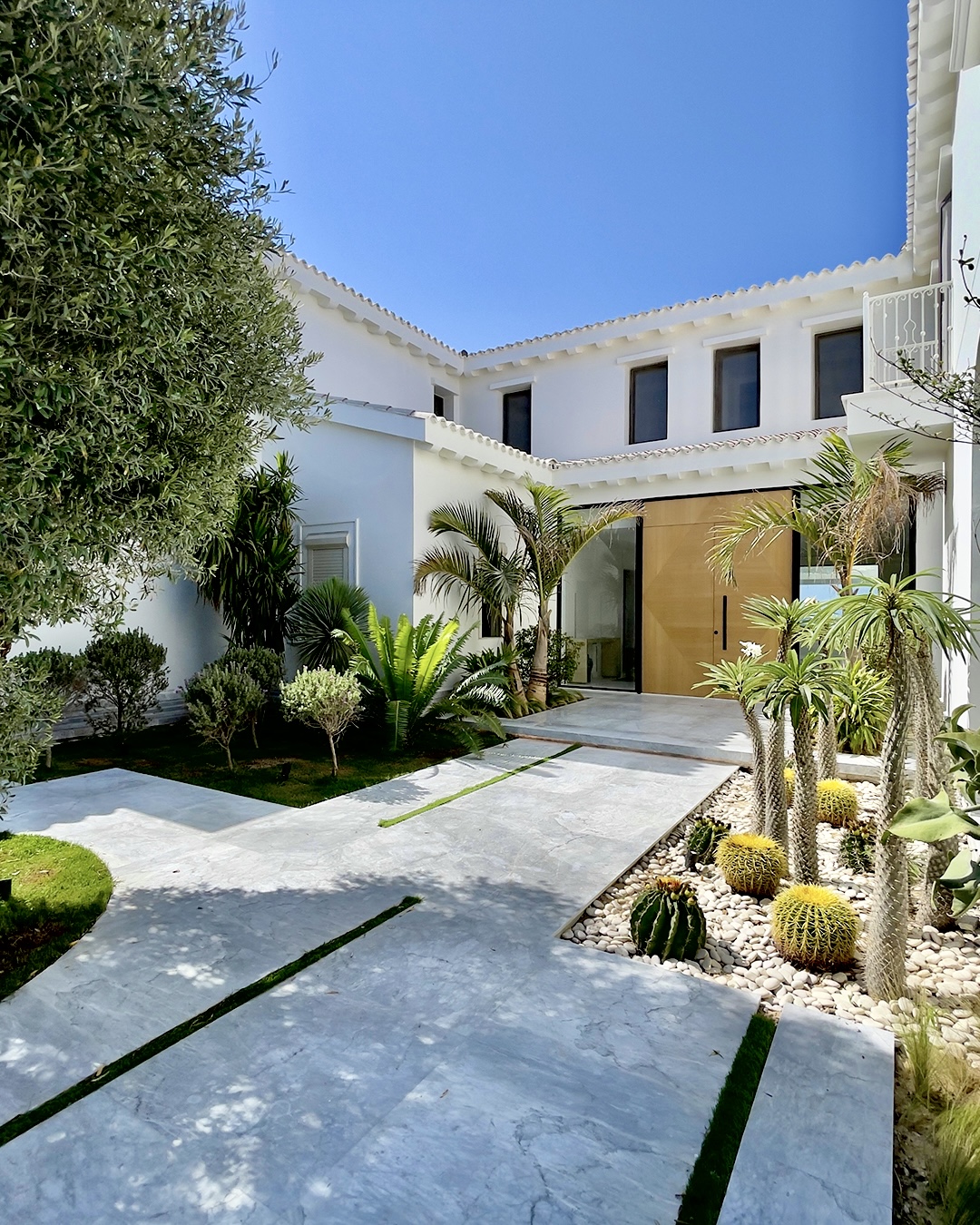 The layout had to change as the entrance was too small. The dining room was flipped, turning it into the huge foyer that now introduces visitors to the coastal residence, which is open all the way through. "The grand entrance features a courtyard soaking in greenery," El Hayawan adds. "Entering the house you immediately get views of the Mediterranean."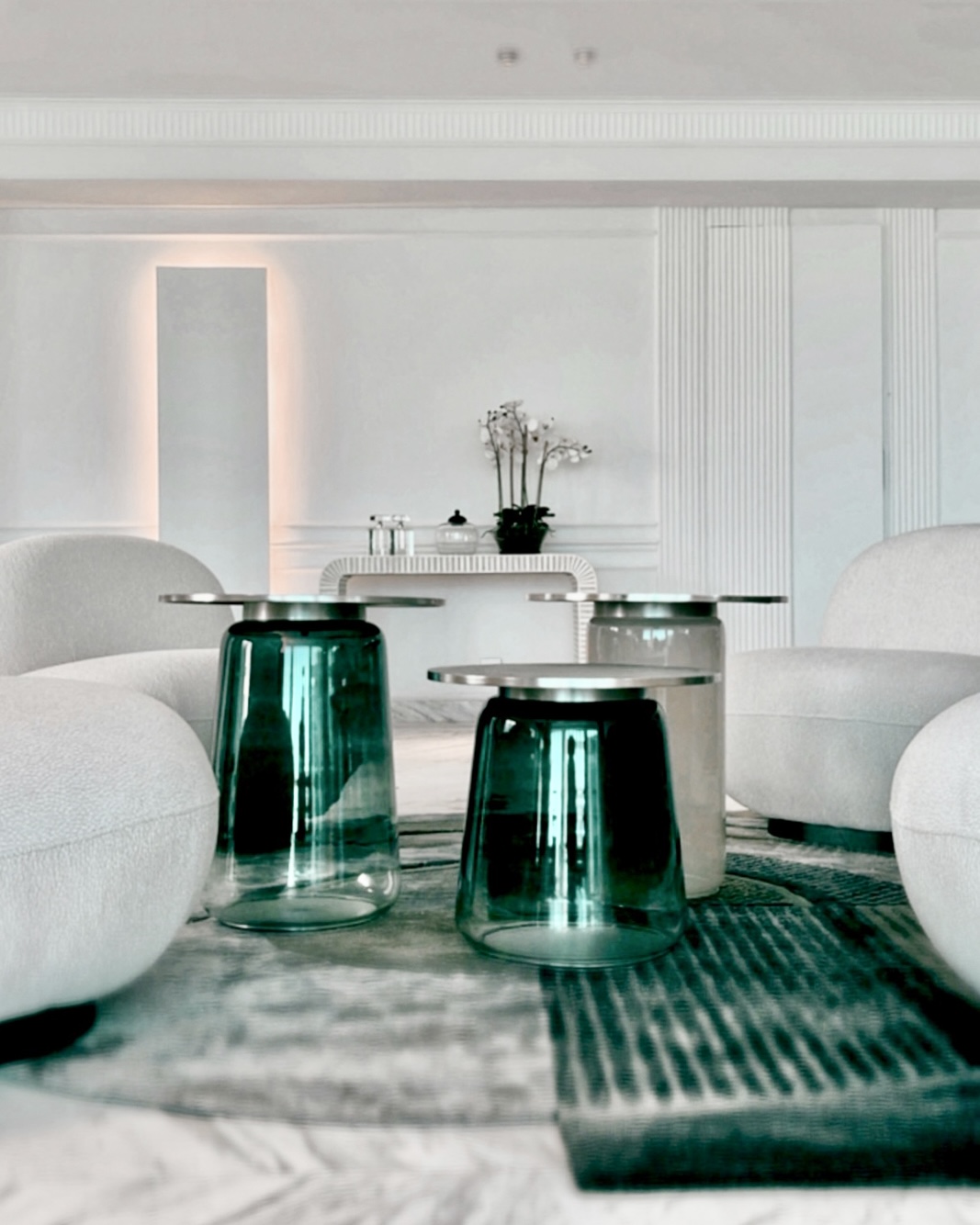 Pointing at the greenery flanking the entrance, El Hayawan says, "The landscape was improvised. It seems to be the only way that I can landscape. It's more playful, natural and in the moment. Extremely hectic but the outcome is usually beautiful." Pulling up to the entrance, past the olive tree centering the courtyard, he adds, "It has a Malibu vibe to it."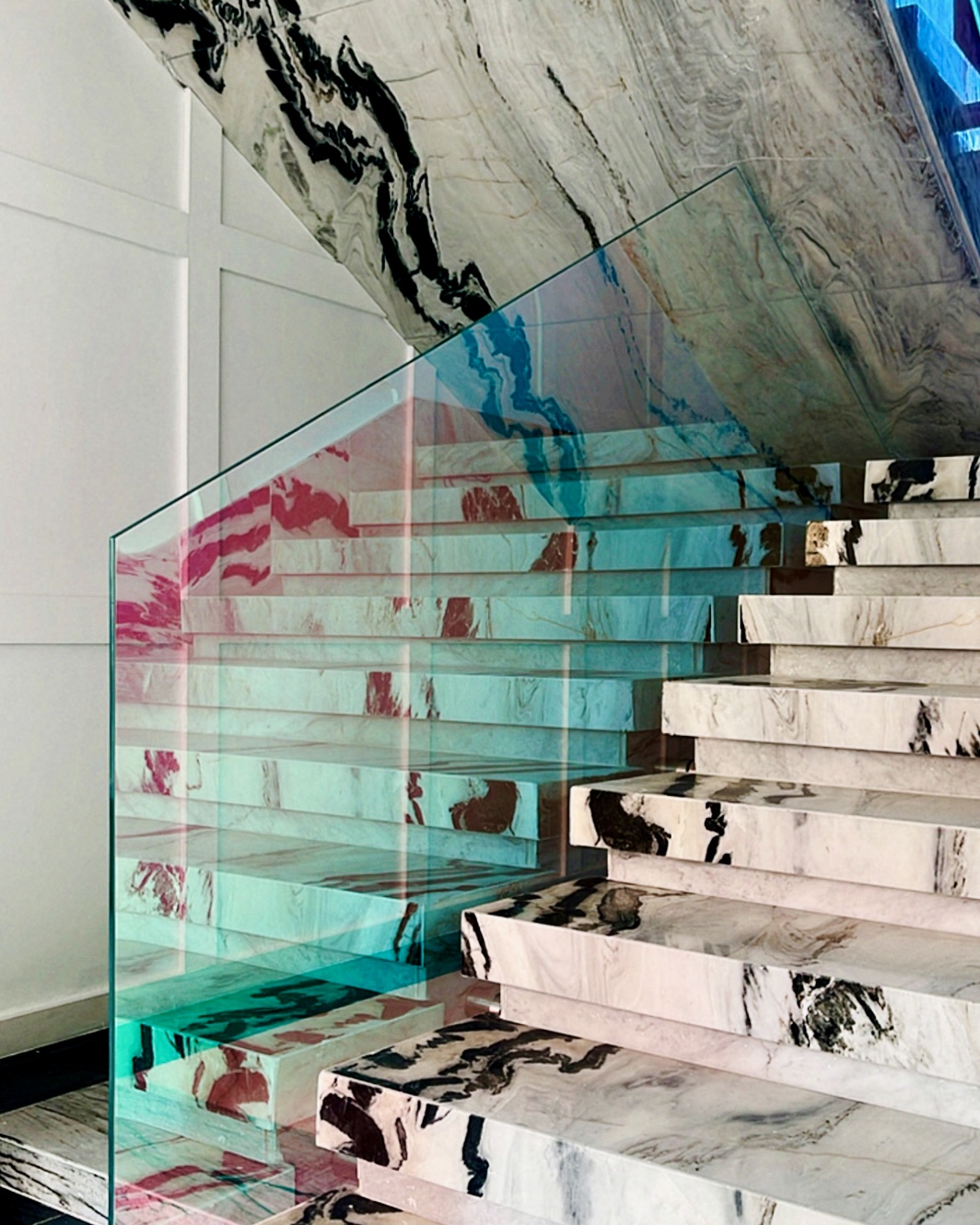 Swaying through the residence, timelessness and luxury are embedded in the wall panelling. "Art had a different process, an interesting exchange in search for aesthetics that carry value beyond decoration," Lehata says. The staircase in particular however manages to stand out the most. Not from its black and white marble steps but rather from the handrails that were tailored by Decorative Glass to change its colour with each step taken. A colourful gradient that makes it a stairway to eye-candy heaven, waking us up from the monochromatic daydream embodied by the rest of the beach house.