The Cairo-based design firm embraced the luxe yet tranquil ethos of the coastal city in this sweeping resort.
Life in the resort town Khobar has for long been an absorbing amalgam of opulence and ease, being a cosmopolitan city on Saudi Arabia's Eastern coast. Cairo-based design firm Hany Saad Innovations seems to have epitomised what it's all about in the design of Al-Khobar Resort, an all-encompassing luxury destination that overlooks the calm Arabian Gulf.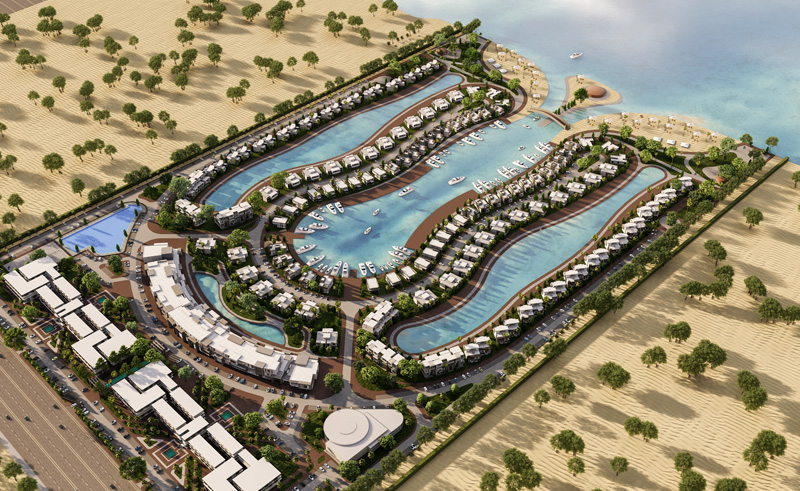 Set along Khobar's lengthy corniche, the resort finds its visual beauty and tranquillity through its context. The landscape design's focus was twofold: highlight the site's topography and bring the blue waters intimately close to the visitor's experience.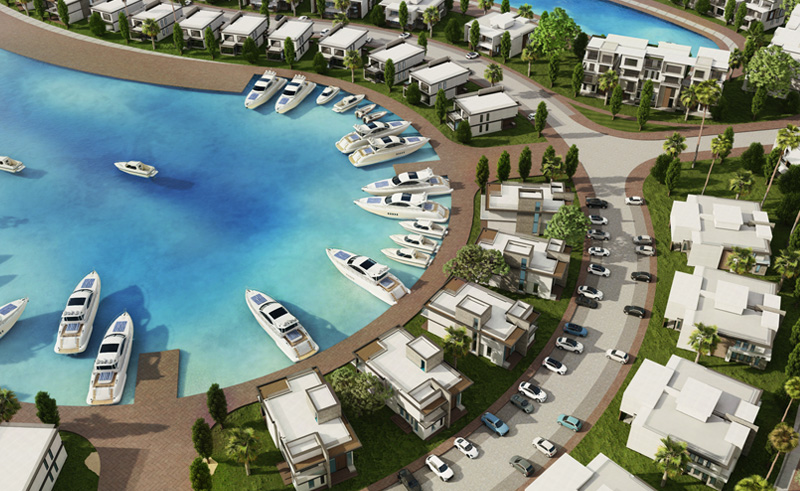 "The gulf's waters extend into the resort, creating supple lakes as housing units are positioned along them to contemplate the picturesque scenery," Founder Hany Saad tells SceneNow Saudi of the central lake overseen by the clubhouse, villas, apartment buildings and hotels, which all share a signature design. "Contemporary architecture design uses lean geometric forms to provide functional and comfortable spaces."
As the design instils visual contrast with the organic landscaping, housing units are sprinkled along a central axis to create a symmetrical masterplan and increase the area allocated for greenery. "The planning ensures every unit is provided for equally and gains immediate access to all necessary amenities," Saad continues. "The resort will provide a luxurious experience to visitors looking for a combination of being in a serene environment and finding a luxurious experience." Vast swimming pools are built adjacent to greenery, while the central lake is large enough to accommodate as many yachts as visitors care for.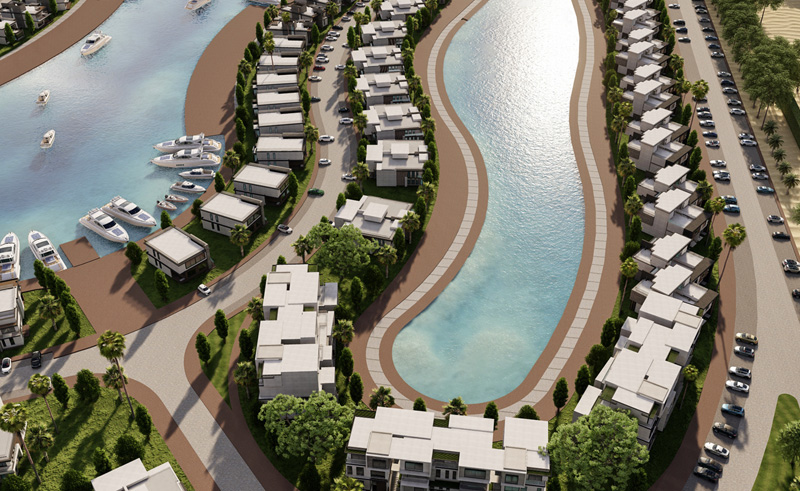 At night, the bustle of the city may intrigue visitors with its renowned mega commercial hubs. But the design took that into account by featuring dining venues, entertainment spots and recreation facilities, as well as an aqua park and its very own commercial strip, compelling visitors to stay in.