Canada-based graphic designer Mostafa Shohdy created a series of illustrations that captures an essence of Cairo's neighourhoods.
Anyone dwelling in Egypt and, mainly, Cairo has grown accustomed to the raw sight of unfinished construction. The visual defining decades worth of urban sprawling. Yet even when depicting the bleakest of realities, Egyptian talent still finds a way to display sobering situations through pleasant, even beautiful, interpretations.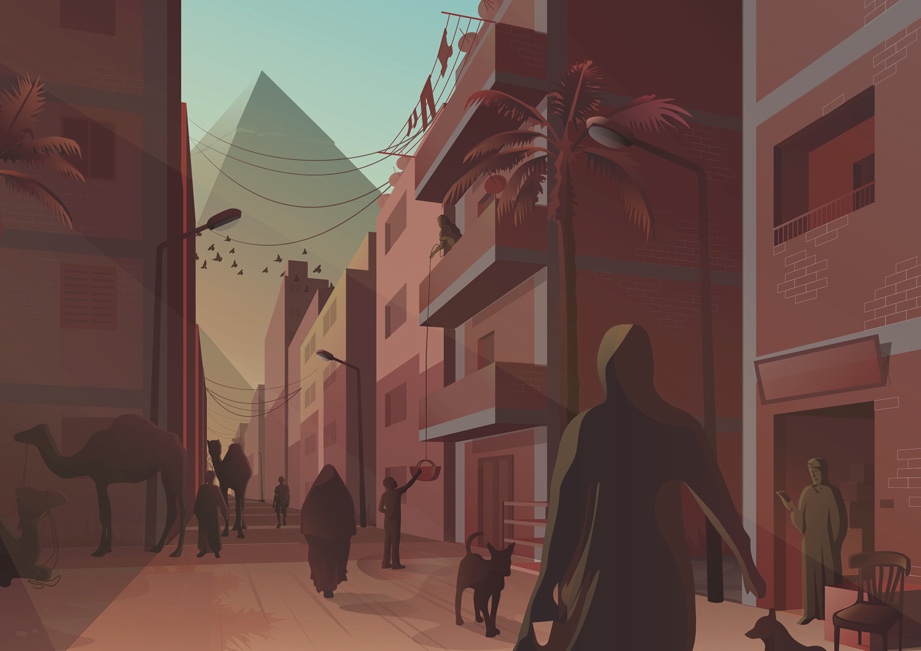 Mostafa Zohdy, a Canada-based Egyptian graphic designer and illustrator, presented the familiar scenes of 'informal settlements' through a refreshing brush in a colourful project dubbed 'Illustrations of Cairo'. Over two volumes, which will be added on, Zohdy's artworks capture the essence of Cairo's urban fabric and have turned into portraits displayed at exhibitions and hung in homes.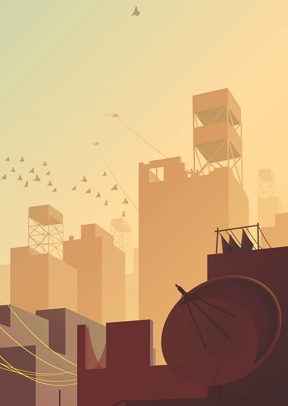 "Inspired by different pockets of the city, I decided to create these illustrations to emphasise neglected neighbourhoods," Zohdy writes in a description of his work. "While they take up the majority of our built environment and are often just around the corner of many attractions in Cairo, they are sparsely shown in commercial photos."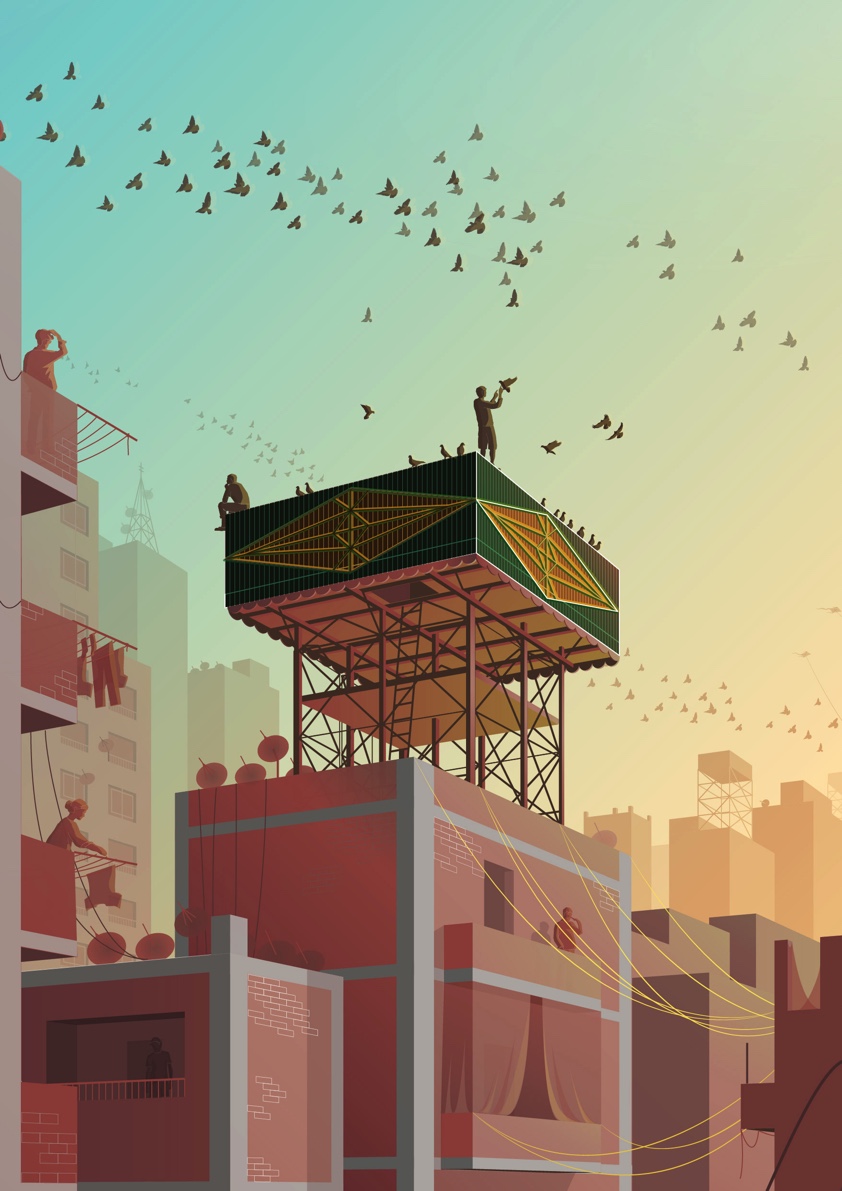 In the illustrations, cables hang across buildings, while makeshift dovecotes host figurative residents interacting with metaphorical pigeons taking a break from circling blue skies, and representative pedestrians petting imaginary stray dogs. Figurative, metaphorical, representative and imaginary - yet Zohdy's work still manages to resonate with their viewers, showing a different perspective of the reality within some of Cairo's neighbourhoods.