Designing the visitor centre at a World Wonder is never an easy task, and this design firm opted to be respectful and rely on locally sourced materials.
People roam the globe to find views that resonate deeply throughout human history, and few satisfy that yearn like the Great Pyramids of Giza. When faced with the prospect of creating an interior design for the brand new visitor centre at this ancient world wonder, the designers at Design Point filtered through their visual approaches to deliver a space that respects its context and offers a cultured atmosphere, one that sets its guests up to marvel at the timeless brilliance of Khufu, Khafre and Menkaure's collective legacies.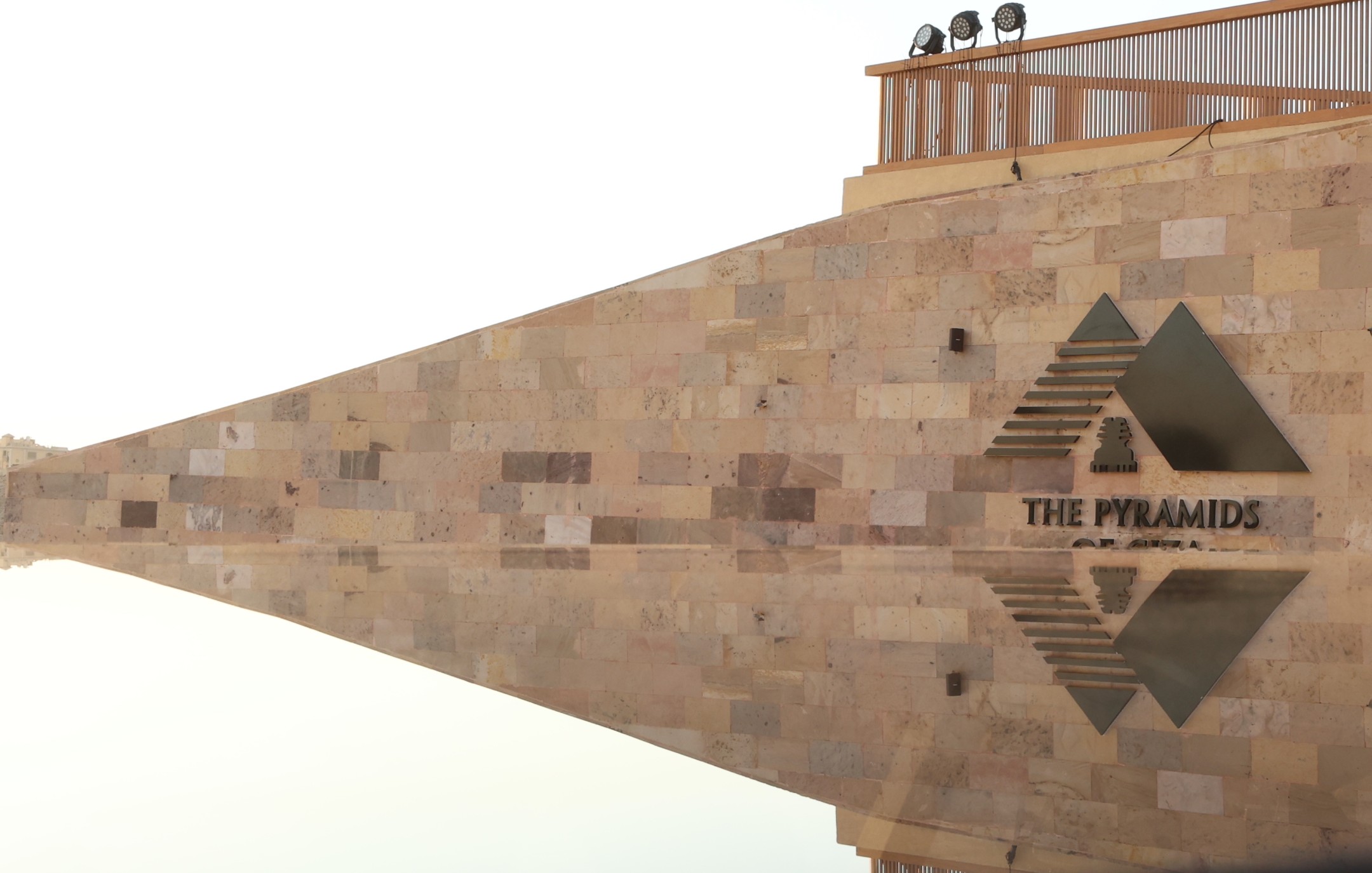 Their work at the visitor centre was part of a major reimagining of the tourist experience at the Giza Plateau, which included new ticket stations by Architect Asmaa El Goweni, to the King Khufu Centre, which was fashioned out of an abandoned building by Style Design Architects. "The project had a collective feeling to it because of the beautiful team that worked in harmony," Karim El Hayawan, Co-Founder of DesignPoint, tells #SceneHome. "We take a lot of pride in having worked with everyone."
"We had to be extremely selfless and express the iconic location's visual language by being minimalist," Nehal Leheta - Co-Founder of DesignPoint - tells #SceneHome, pointing to an interior filled with locally sourced materials and furniture.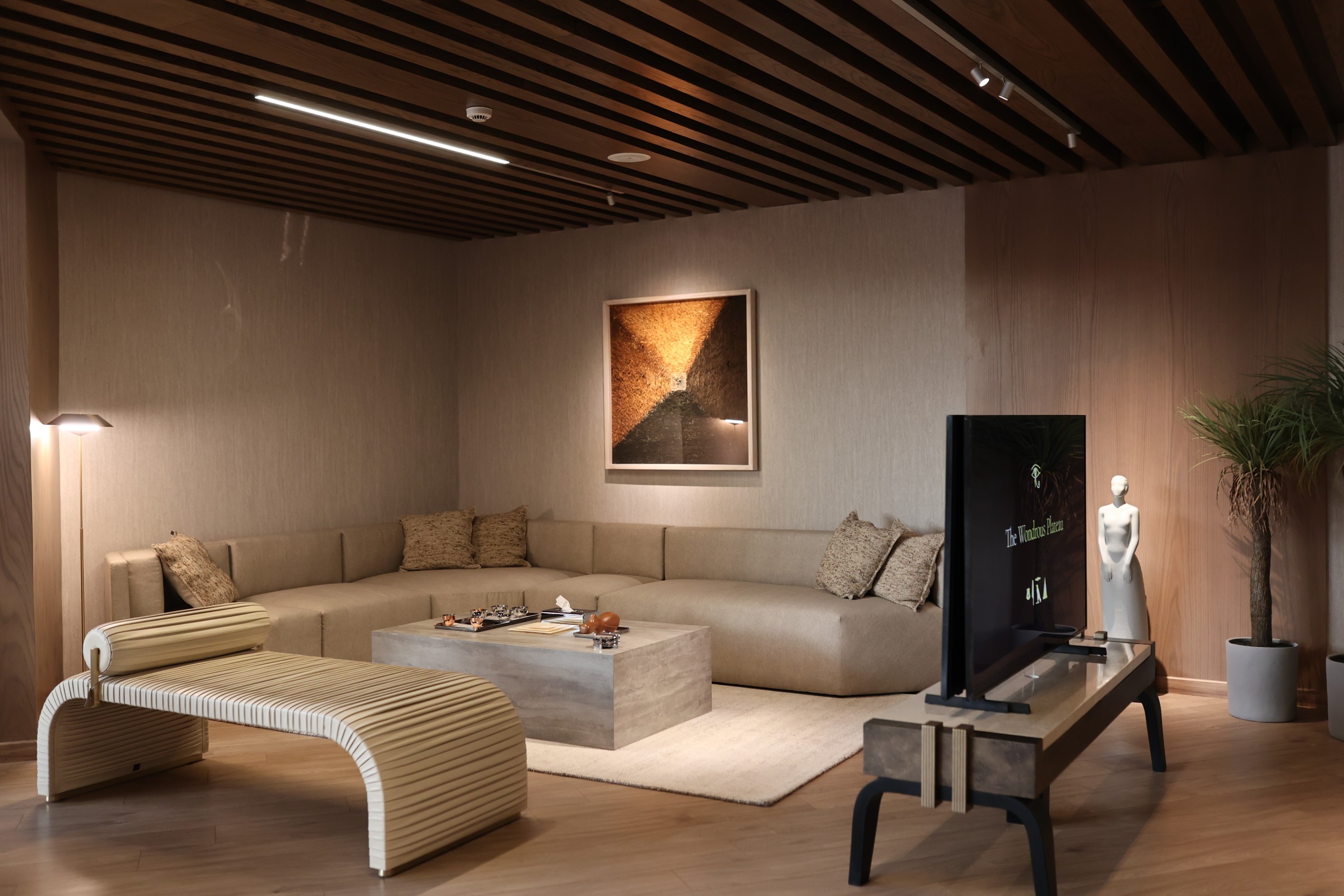 The firm's team - which included designers Mary-Isis Bishara, Esraa Farouk, Yomna Mostafa, Mohamed Mamdouh Atta, Suzan El Tourky and Ehab Behairy - immersed themselves in Ancient Egyptian patterns before applying them in numerous zones such as the partitions that mark the VIP lounge.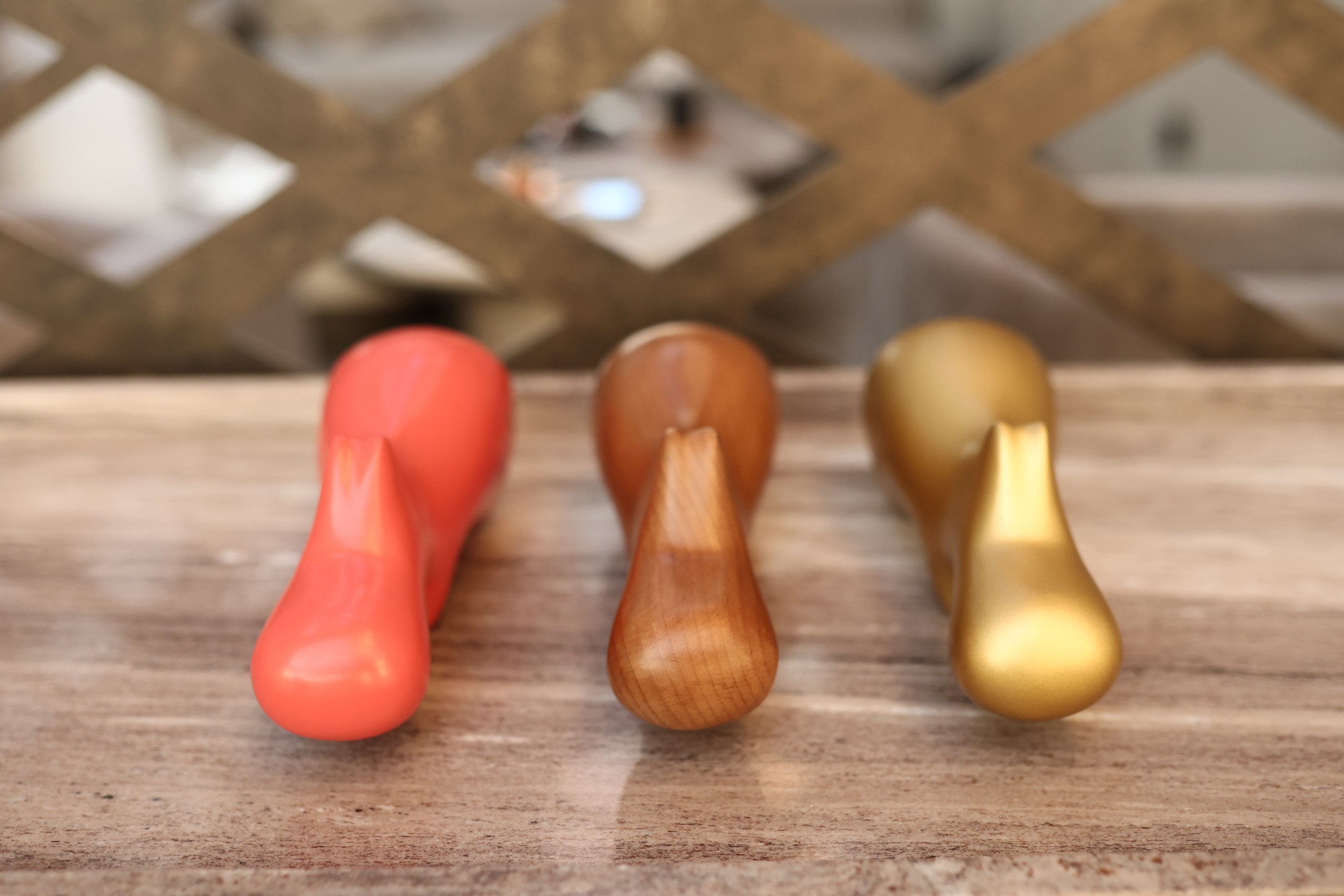 A stylish and colourful variety of accessories depicting the Goddess Taweret by Karim Mekhtigian's Analogue, as well as tableware by the same brand, decorate the many furnishings, each of which were sourced from the likes of local design houses Kahhal, Marina Home, C-Reality and Afkarna. With lighting by Egyptian studio Enlighten, none of these pieces were left in the shadows.
"Mekhtigian delved into Ancient Egyptian history and culture, and we were looking for items that were ancient but still looked modern," Leheta says of the immaculately crafted ancient hippos. "Analogue established a modern day dialogue between the old and the new."
"When the old is used in a new way, instead of remaining 'old' it lives on," El Hayawan adds.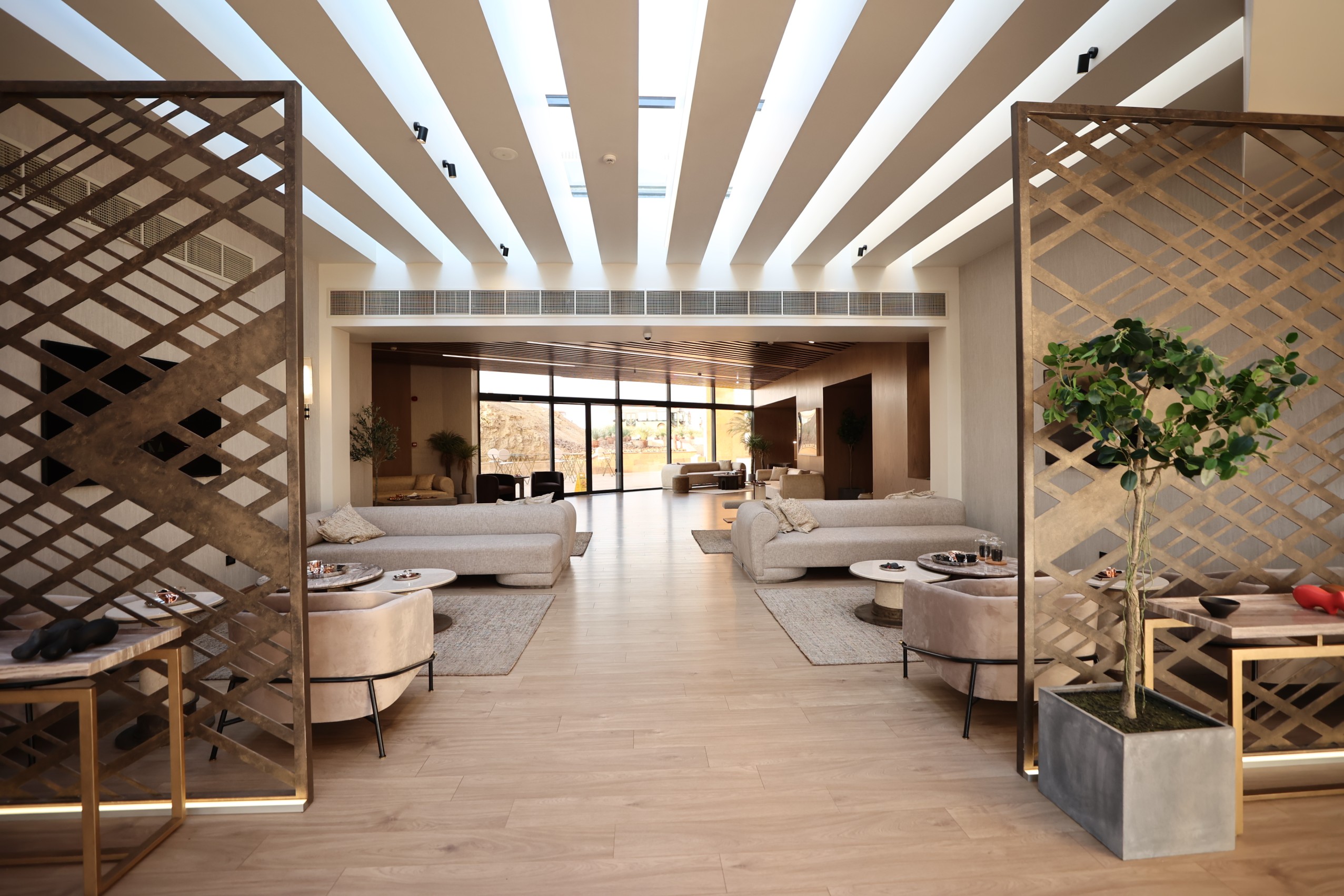 Design Point took pride in sourcing local furniture, adding a few pieces from Marina Home to complement the creations of C-Reality and Afkarna Gallery. "All of them were excited, and no one dealt with this as a regular project," El Hayawan says. "The colour scheme was relatively the same. We created a visual language and carried it on in the VIP lounge." The VIP area will operate on reservations while the main space is designed to accommodate the majority of visitors.
Every piece of storytelling throughout the new visitor experience will aim to demystify the pyramids so that people can relate to them more, and comprehend how they were built. While buying tickets and passing through display areas, visitors will be constantly reminded that the structures were built by humans. Humans from an ancient culture, perhaps, but still human - just like the designers behind the renewed Giza Plateau.
Naguib Sawiris, CEO of Orascom Investment Holding, participated in the collaborative effort by offering paintings and artworks from his private collection to be placed within the space, including rare aerial portraits of the pyramids. "Everyone involved wanted to pitch in with their ideas, it was a massive conversation between all participants," El Hayawan continues.
Although years of work has gone into its design, the visitor centre will continue to be fine-tuned because, considering its location, it's doubtful that any designer would be truly satisfied working on a space as unique as this. "I went to the pyramids at least twice a month and I still ended up feeling like it's unreal every time," Leheta recalls.
It's safe to assume that many can relate to the designer's feelings of astonishment, after all the ancient wonders do evoke surreal thoughts. Egyptians and visitors from around the world will now get to witness the unique sense of scale through venues and spaces created by Egyptian designers who worked long and hard to build, craft, design and style with respect for the legends of old, while still making their contemporary language clear.