Studio Paradigm reflects its progressive design identity in this innovatively colourful school in 6th of October City.
School's out for – ah, never mind. Summer's close, but it hasn't arrived just yet. For those of us still going through the educational system, school either inspires pleasant memories or a dreaded sensation of being trapped. Studio Paradigm, an award-winning design studio that prides itself in its multidisciplinary approach to design, presents a progressive look at education with their work on the International Kingdom School (IKC), which is being built in 6th of October City.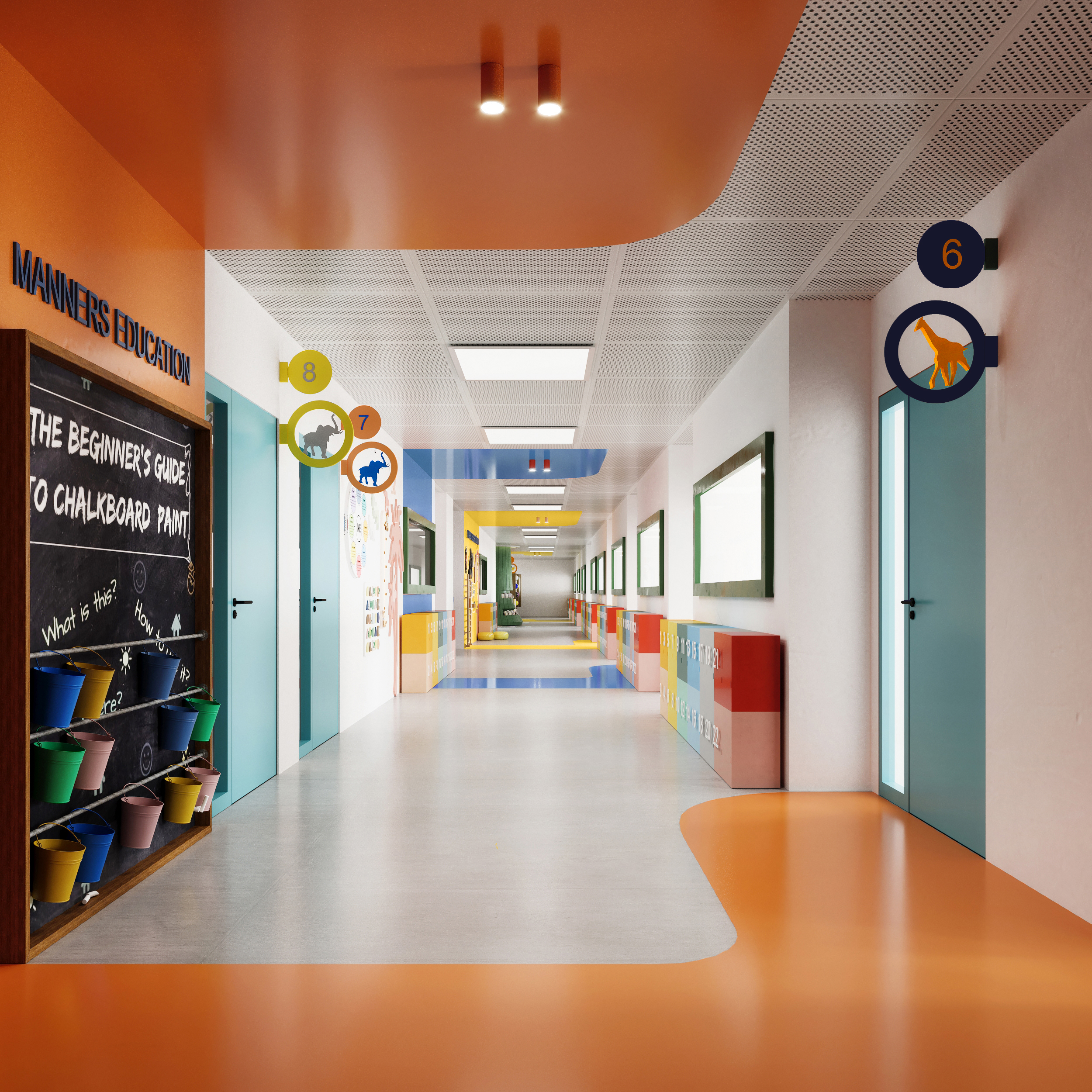 "The design goes beyond aesthetics, into the realm of experientialism, concept creativity and innovation," Nour El Kadi, Paradigm's business development director, tells #SceneHome. He co-founded the studio with interior designers Zeyad Fayrouz and Ammer Harb, all of whom identify as passionate storytellers who focus on how spaces are experienced. Which would explain why the studio has designed set ups at multiple events such as Film My Design and the Italian Design Day at Manasterly Palace.
On the quest for IKC's design, the studio faced one major query: how to reflect the British educational system with an innovative outlook. To start with, they used colours to separate each space, catering to different age groups who will soon cause havoc and mayhem in the sleek corridors. For the playground, well, that is just a big pile of kindergarten fun in what is effectively, wonderland.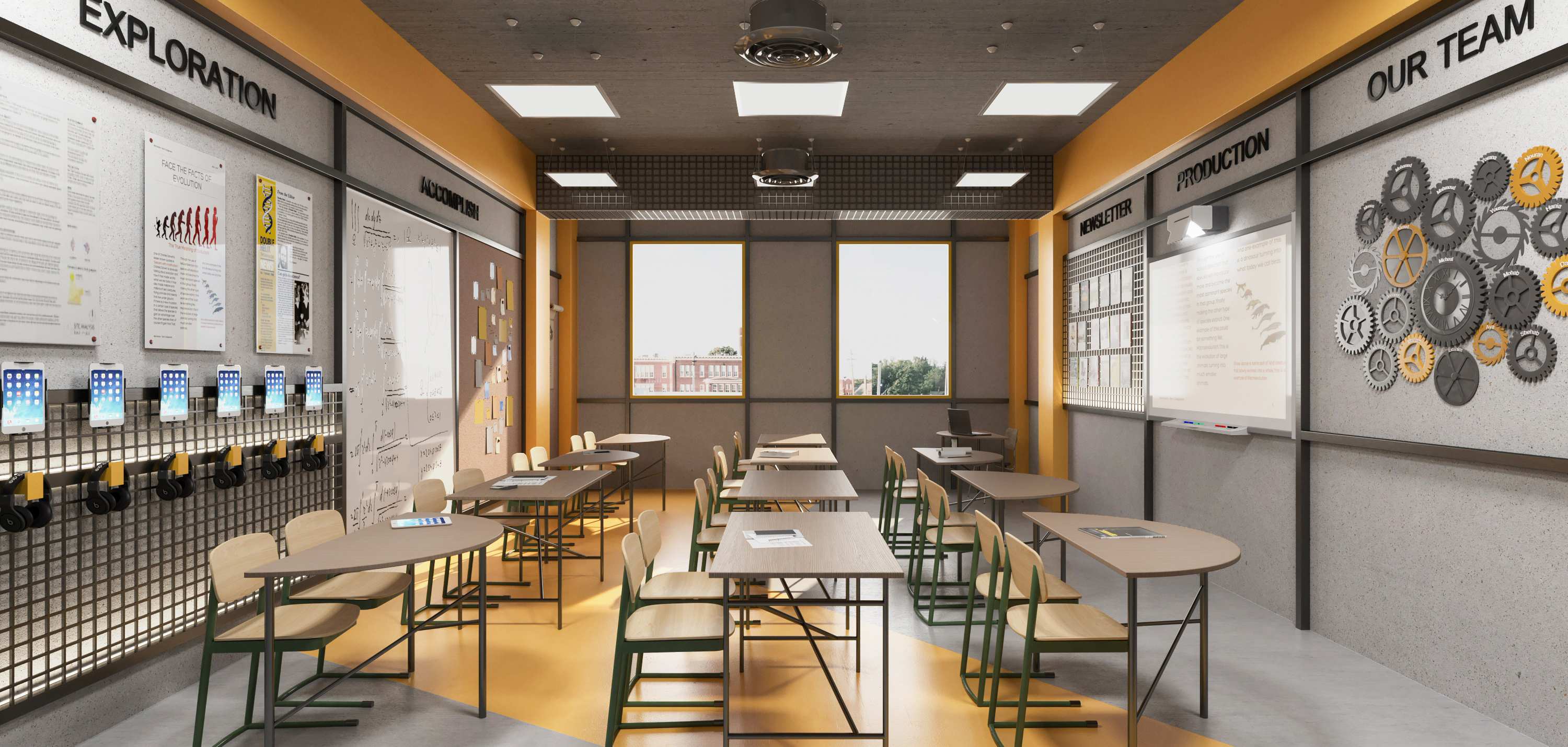 "We started by looking at the nature of our evolving digitally-engaged society," El Kadi explains. Clever hangers are located on every surface, from the corridors to the classrooms, facilitating engagement and enhancing utility. They can be used for backpacks, tablets and headphones as well as bulletin boards. IKC was conceptualised by design to gradually introduce its educational vision as a reflection of our modern culture. "Consequently, no two educational stages are experienced alike," El Kadi continues. "Each space is tailored to meet the student's sensory capabilities and interests."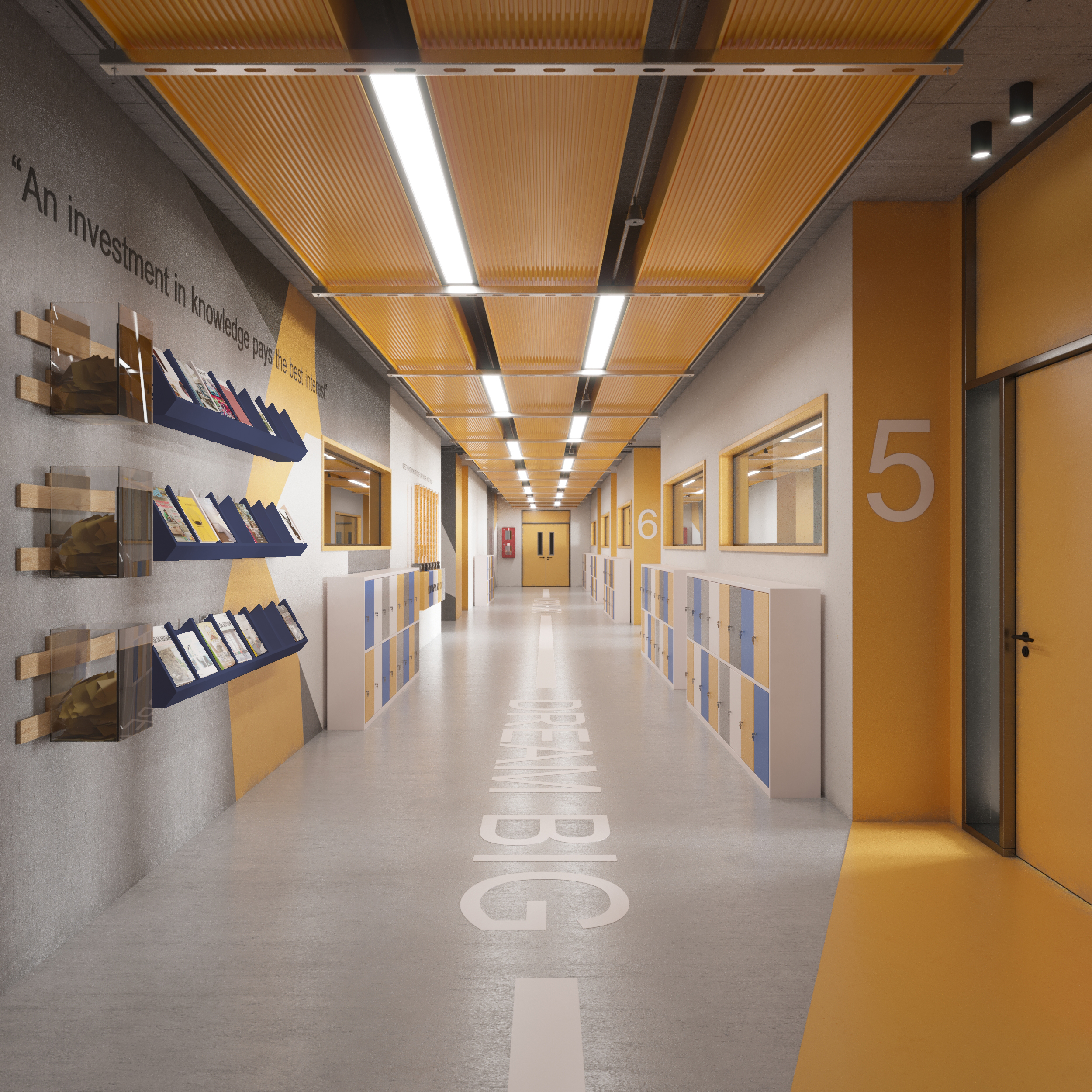 Alongside the playground - which really is as fun as it looks - colour is used throughout the design to arrange functions. "In other words, it takes into consideration not only the curriculum but also psychological milestones that are reflected through the visual experience," El Kadi says. "Both of them were aligned by stages in order to form safe and relatable day-to-day spaces. We believed that the design's ultimate goal was to intuitively encourage students and highlight the importance of carrying knowledge beyond school."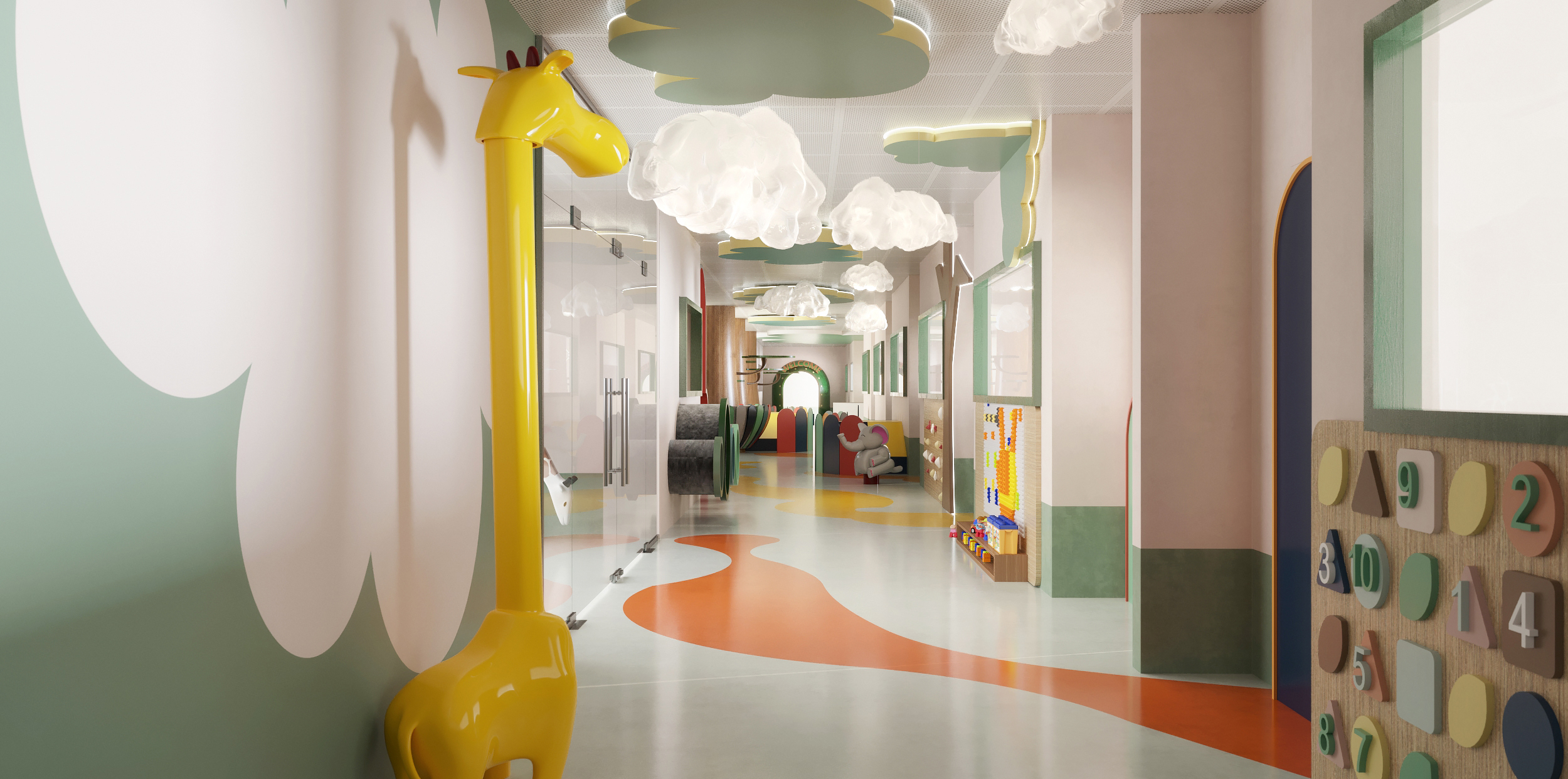 Studio Paradigm's vision was built on crossing the borders between diverse design practices, ranging from architecture and interiors to branding, the way they align these disciplines results in idiosyncratic experiences. "It's not about offering many services, but rather making design holistic and consistent," El Kadi adds. They apply design as a tool to trigger novelty unseen through the lens of traditional creative processes, then again, there is nothing traditional about this school's playgrounds.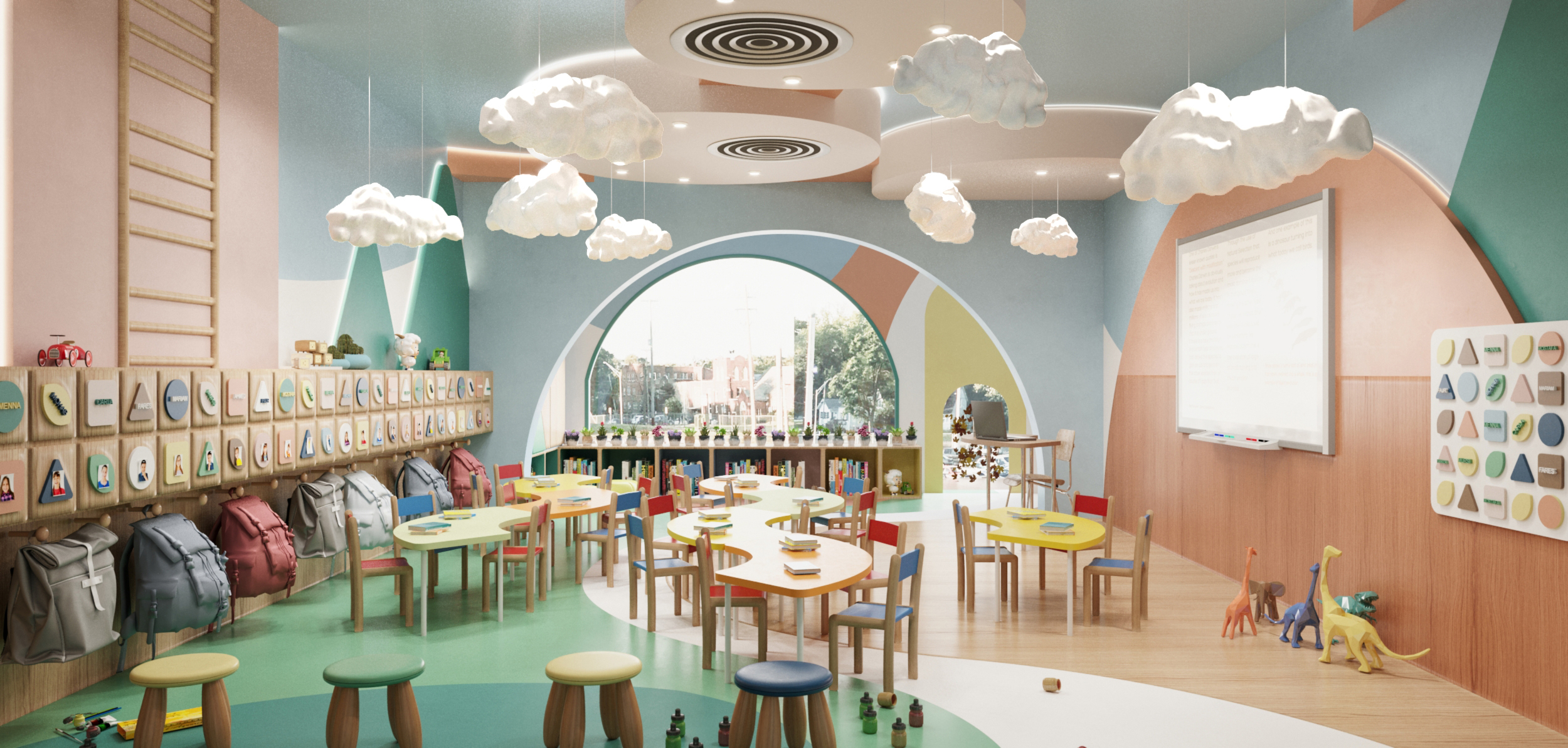 Few establishments play a more critical role in shaping individual growth, vision and intellect. Even to those who don't look back fondly at Grade 7, this effect takes shape indirectly, it's an inevitable reality that this entity shapes us. So some innovation in its design is more than necessary - it's just a matter of understanding how that innovation should take shape.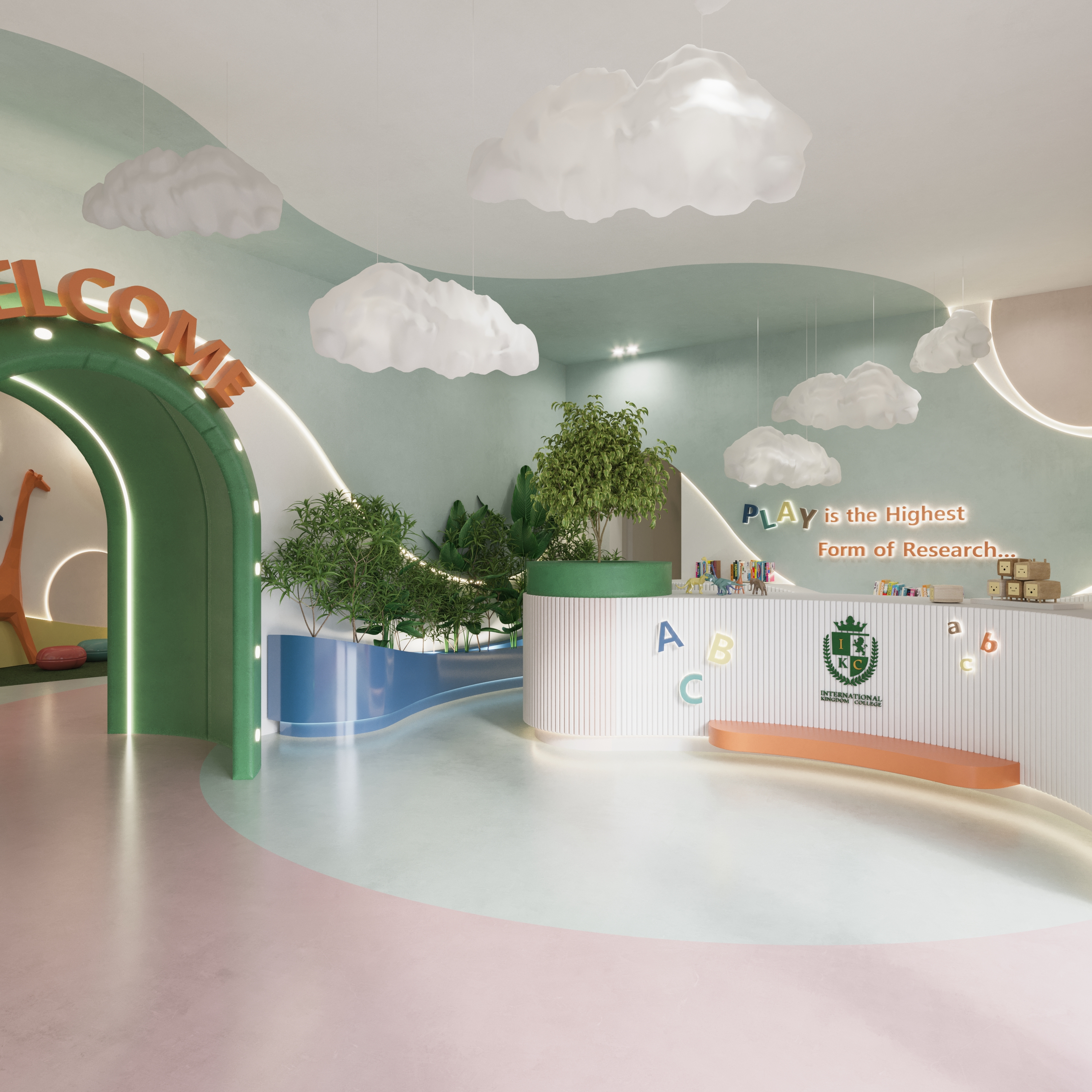 "Our aim was to introduce a design system that factually proves that educational framework and autonomous life can go hand in hand in harmony," El Kadi says. From the research that went behind this concept to its design perspective, this school presents various spatial experiences that alleviates daily routines and supports the tangibility of its core pedagogical mission. In other words, if it looks like an inviting playground of learning and growth, then that's exactly what it will feel like.