How King Abdulaziz International Airport's Hajj Terminal was transformed to celebrate Saudi Arabia's Islamic heritage.
The main drive behind the inaugural Islamic Arts Biennale, which is ongoing till April 23rd, was to introduce Saudi Arabia's rich Islamic history through a contemporary lens. Hence, the architectural design of the hosting complex had to follow suit - initiate a rendezvous between the past and the present.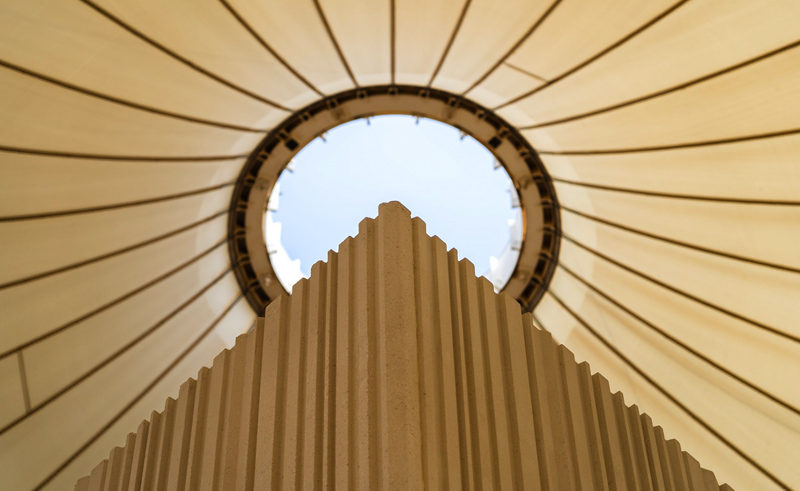 Milan-based Gio Forma Architects designed the inaugural complex as a sequence of solids and voids engulfing an ethereal plaza. In doing so, transforming the classic structures into a cultural hub.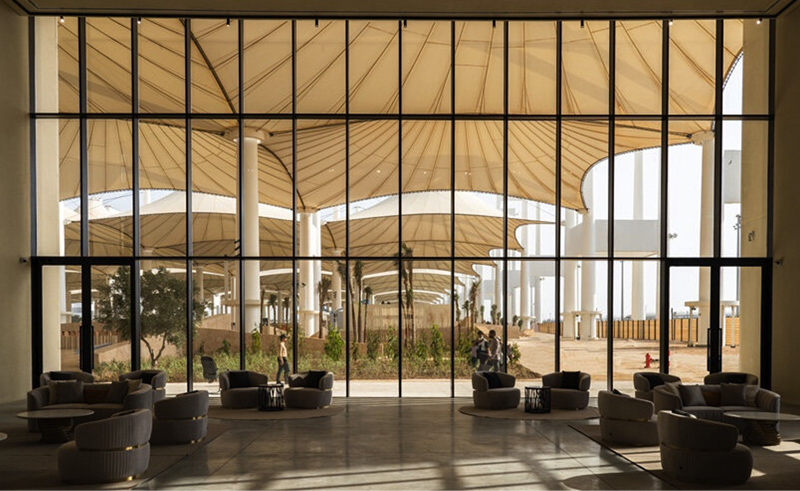 Originally, the airport was designed in 1981 by world-renowned Skidmore, Owings and Merrill. Gio Forma looked towards the modernist design for inspiration, highlighting its layout and typology to create a complex that relates to its existing surroundings while still having a singular identity.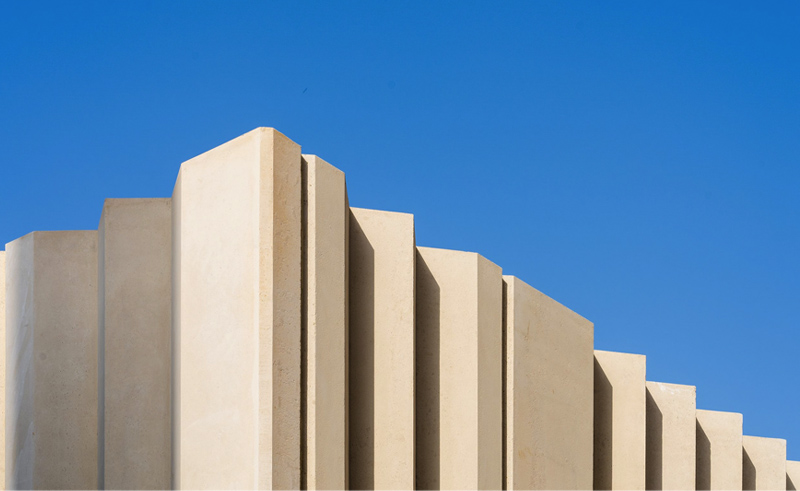 Utilising the standout features of the past design, the new complex found its novel voice by instilling harmony between its different forms. A minimal outline takes over the complex while intrigue is expressed through the facades' shifting textures and permeable lattices that bring the outdoors in - and vice versa - both aesthetically and environmentally.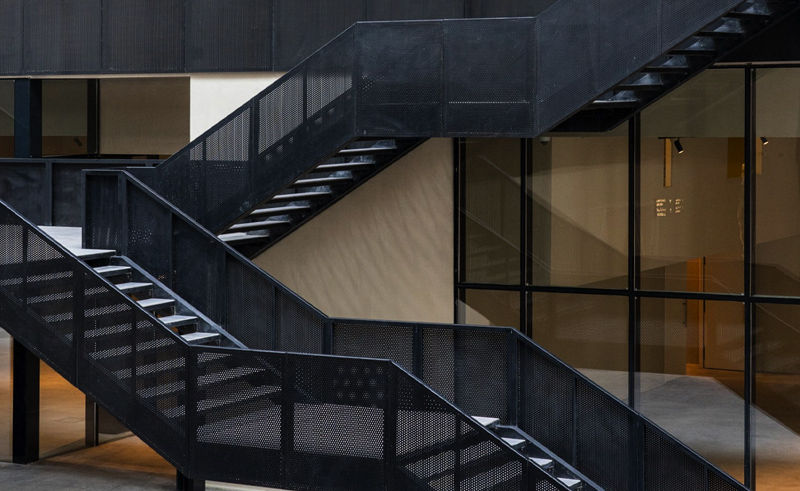 Following a nuanced approach with their design, Gio Forma ensured that the hosted art will be spotlighted rather than eclipsed. The different volumes host galleries concocted in a manner that encourages artists to explore their orientations, as guests glide through the dynamic atmosphere on their cultural voyage.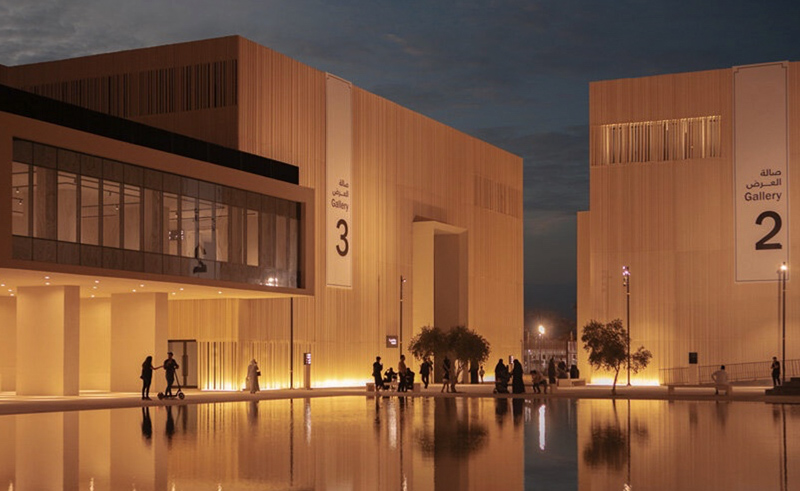 Photography Credit: Marek Wolynski, Marylin Clark