Amir Fayo's branding approach and design concepts come with a deep respect for culture and story, which is best exemplified in the Thai hotel known as 'The Library'.
On Koh Samui, an island in the Gulf of Thailand, rests a hotel called The Library. The name is far from metaphorical. Its lobby is literally a library, and the rooms along with other spaces are aptly lit and furnished for reading. All because Amir Fayo, an Egyptian brand architect based in Manhattan, noticed how taking a book on a trip is fundamental for rewinding. Through a contemporary interpretation of Thailand's culture, Fayo presented his first take at imagining the shifting future of hospitality.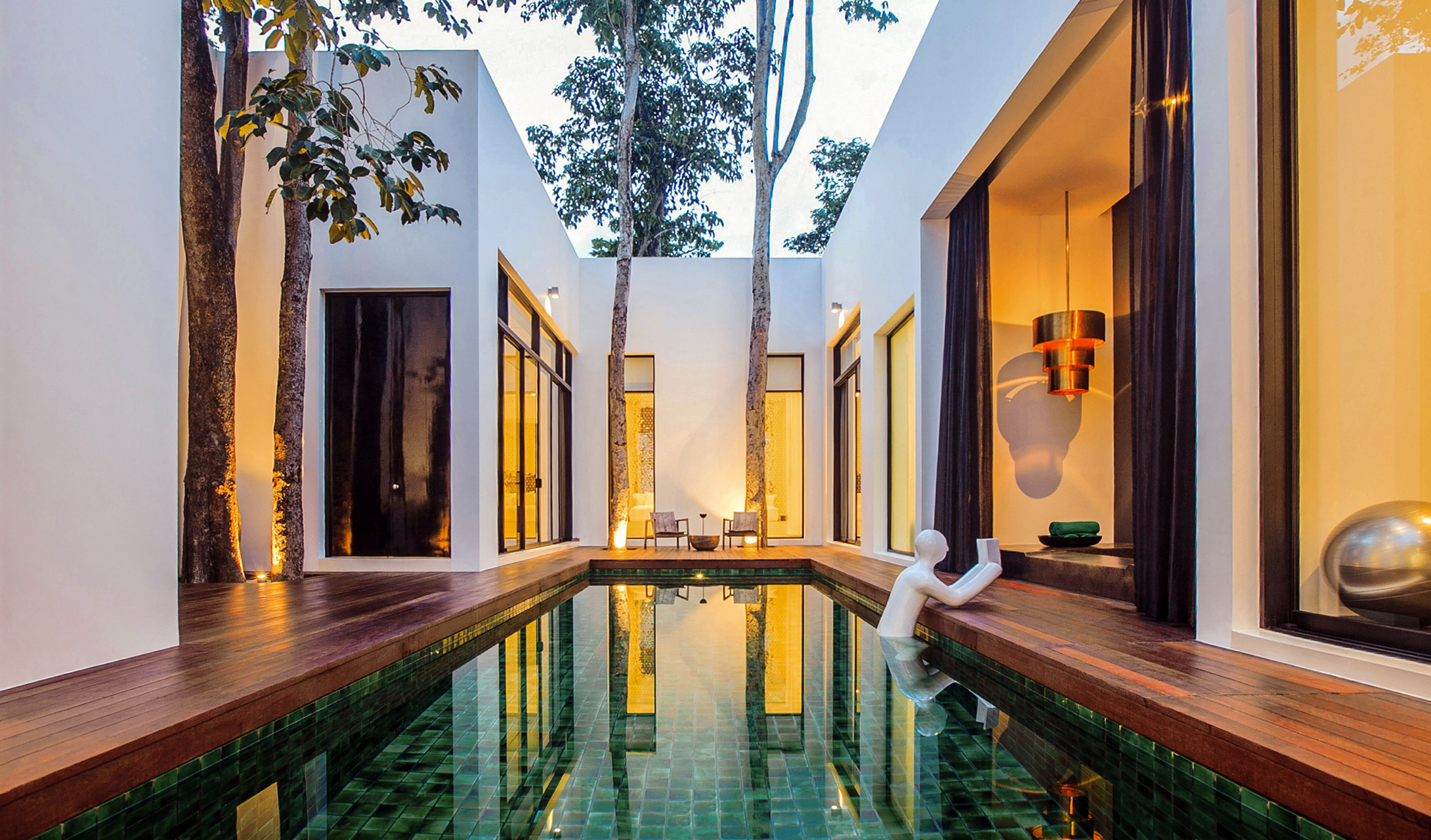 "We are not interior designers, we don't do logos, we are not architects and we don't create sad things," Fayo tells SceneHome, repeating his opening lines to clients. It's the preface to his explanation of the niche Fayo found in combining architecture and interior design with branding experience. "Earlier I would be involved in the design until I found a sweet spot," he adds. "Creating the narrative that inspires designers and dictates how things should be experienced." His work gives design aesthetics a voice, a story that grounds it with its context and establishes the culture that it should radiate.
"When it comes to concepts, you can stay on cloud nine all you want. The only way an idea can be delivered is when you've done it before," Fayo continues. "Having an entrepreneurial background benefited me in that regard, being fashion related was a bonus." Here he refers to Maison 69, Villa Baboushka and One True Find, all retail stores he designed, branded and opened after studying architecture in the UK. Despite developing his awareness of human experiences, Fayo wanted something more than retail, and moved to New York to start a journey of reimagining hospitality as a brand architect. The Library was his first example and laid the foundations for how he approaches design concepts.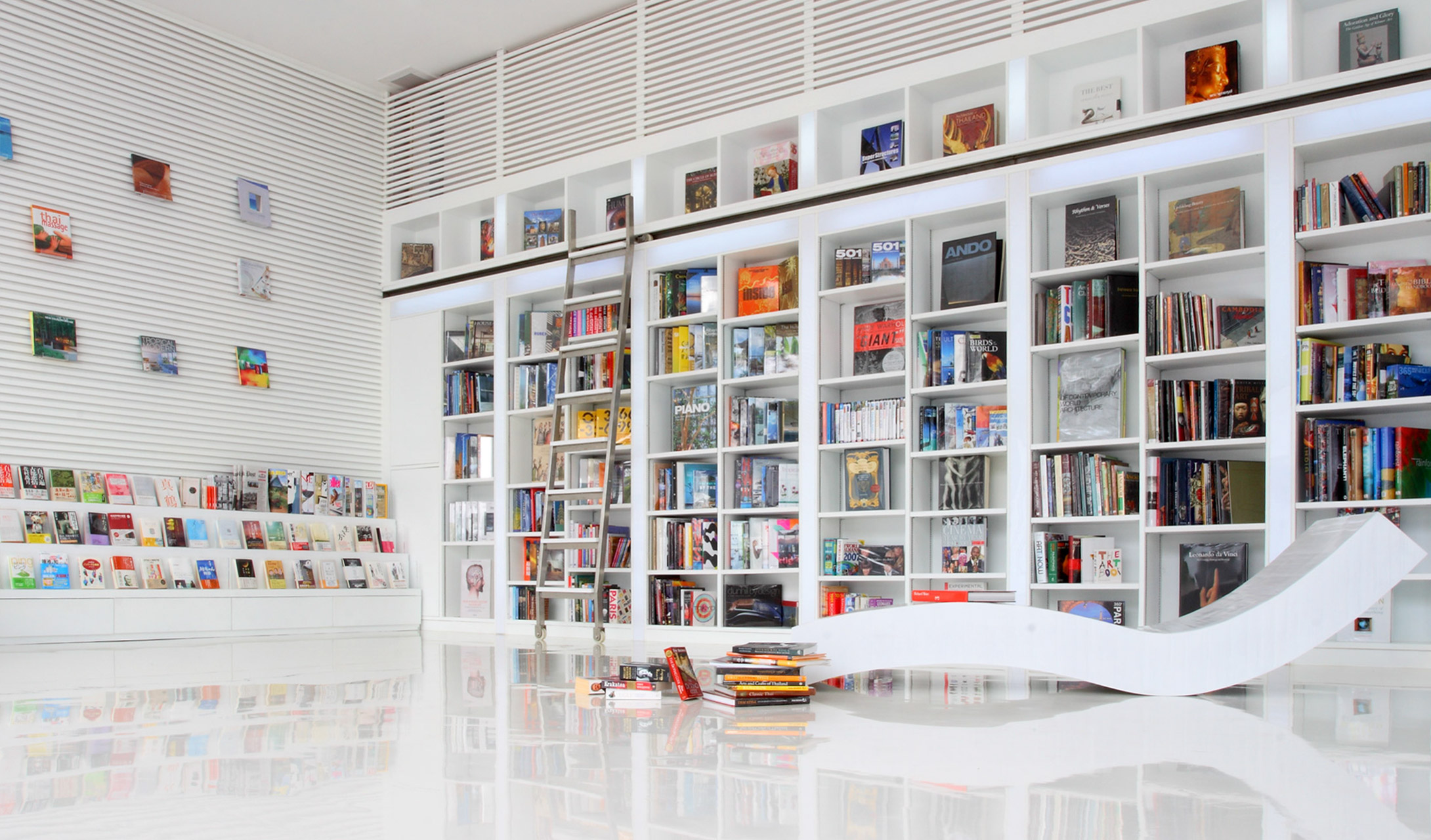 People often wonder what he does. In a nutshell: he uniquely positions concepts to create an experience that comes to life emotionally, physically and digitally. That could be HR manuals that pinpoint the collective culture, images that capture the narrative of a location or fabrics that tell about the brand's context. "When I'm told to just design or brand, I refuse," Fayo says. "Our value is not in a skill, but in putting multiple skills together to formulate an idea."
For the longest time, developing a hotel included coming up with a name, assigning an architect and branding agency, and that would be the end of it. But that is no longer the case. "Hotels started needing a story, and a brand architect would create the experiential aspect of it," Fayo says. "They are no longer luxury destinations, but tools to discover the world. Hotels realized that they need to localize, people don't want to be in Paris experiencing an American hotel or in Marrakech staying at a German motel." Native interior designs and architecture bring more than just flair. Fayo flourished with this shift in hospitality as it catered to his all-rounded approach.
For The Library, he created visual and strategic briefs for architects and designers, as well as the staff running the property. "They were made aware that this is not another Sheraton," Fayo explains. "They had to represent the culture. Concepts need mindsets that truly buy into them." Detailed and pleasing aesthetics don't necessarily mean that a hotel has a concept. To Fayo, it has to deliver an ideology, a true story that people can bind into. "There are things that can be pictured and then there are others that can be lived." Fayo tells us. "This, if you've ever experienced it, is what we do." Noticing that most hotels at the time in Thailand were stereotypical in their portrayal of culture, he looked for a new angle. One that develops an intimacy between the guests and the hotel through tranquil spaces, and presents the culture through a contemporary lens.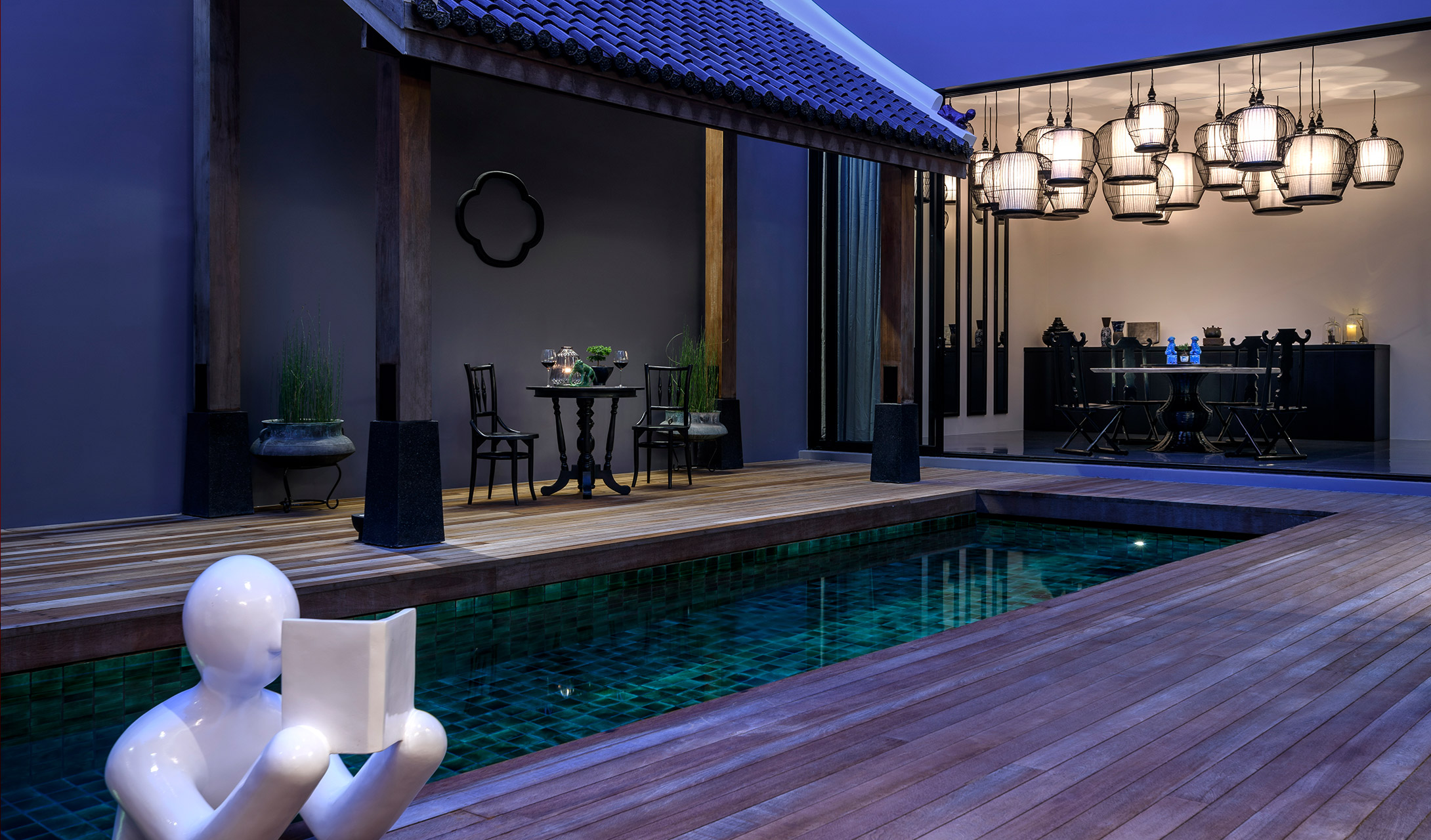 Entering and leaving, you can borrow or give back to the lobby's intellectual arsenal. Rooms have subtle lighting intentionally favoring reading with furnishings that support the function. "The designers manifested the concept by installing reading figures throughout the stay," Fayo says, referring to the statues of a reading man you would spot randomly sitting by the beach or floating above the pool's red tiles. Red makes its presence multiple times and not for its enthralling visuals but rather in homage to Thailand's torch ginger lily.
"The design had to take in mental images of the context and present them in a modern narrative," Fayo says. "While red reflected on the lily, gold was important for the Golden Buddha and temples the country identifies with." The story of a place has to be part of the hotel, sometimes Fayo specifies the materials and its supplier within his branding briefs. Like a tilemaker who has been working nearby for decades. "It is unfair when the only value you assign to yourself is the one others see in you," Fayo says. "No one told me I wasn't good at design, I just preferred doing tangible things with people in retail and that experience along with interiors and branding went into my current line of work." Every discipline he underwent became a tool for him to create concepts.
Fayo has come a long way since The Library, but it is where it all started and the most fitting example of how he linked different principles and experiences. Back in Egypt, the team managing his retail stores bought in and through prolific work have led all the brands towards the anticipated opening of new branches in New Cairo's Garden 8. With Fayo supervising the interiors, there is no doubt that they will come with quite the storytelling experience.