This yet-to-be-built office for a berry farm was designed by MYS Architects as anything but your typical office, putting the boho look of residential interiors through a minimalist filter.
Many like to have their coastal homes filled with the eclectic decorations commonly referred to as 'bohemian', while city dwellers prefer to get minimal to unwind from the chaotic outdoors. MYS Architects delivered both feels, combining wood and stone in a Japandi-style design, for a yet-to-be-built office tucked in the farmlands of 'Shoots & Roots', a berry fruits exporting company on the Cairo-Alexandria desert road.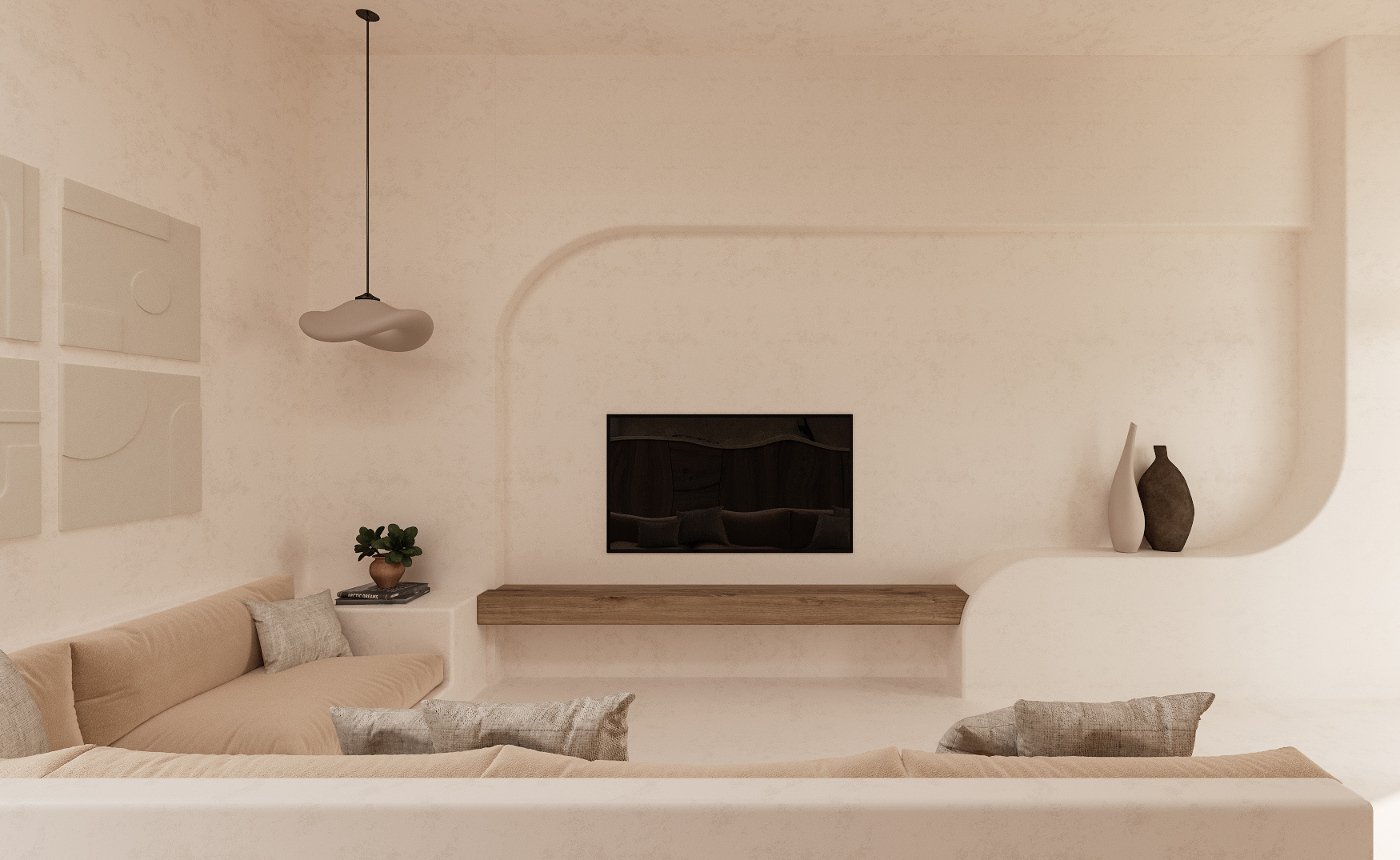 "The design highly promotes wellness to the workforce, with calming and open spaces for meetings, casual get-togethers and workspaces," MYS Architects co-founder Yasmin Ammar tells #SceneHome. Ammar founded the firm with Mahmoud Ragheb in 2020 after working together in multiple companies.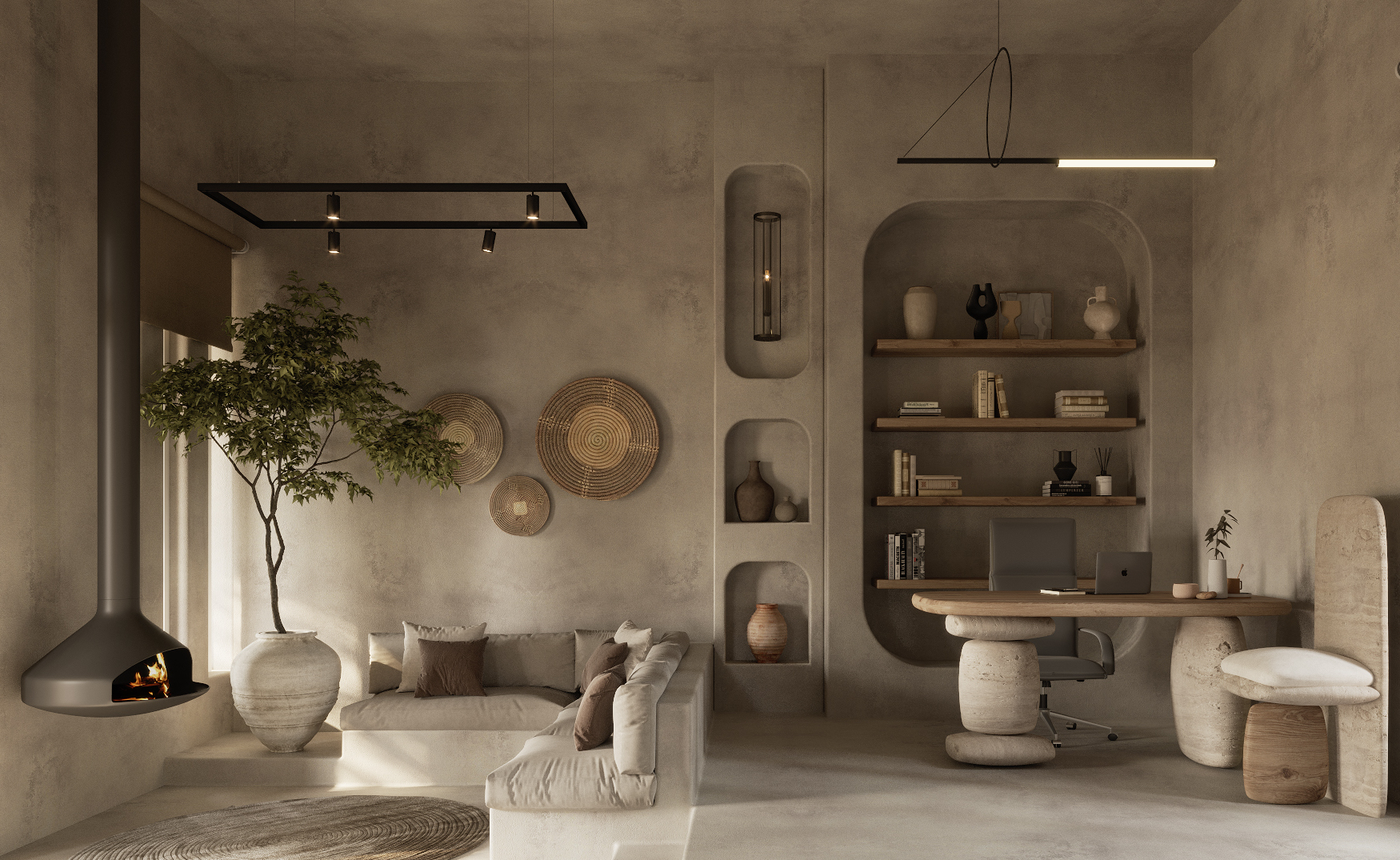 The offices - which really look like a Japandi dreamscape with their muted tones and wooden beams on their ceilings - are linked by the recreational zones and lounges to the conference area, which boasts a large arch and cushioned stools taking after the colour palette of the floors. You could imagine Fred Flintstones working his way up to a corporate office like this. "The location dictated that there should be comfortable bed rooms for the partners to stay the night," Ammar explains. In the event that all-nighters keep them trapped in the office, there's no reason the experience can't be made soothing.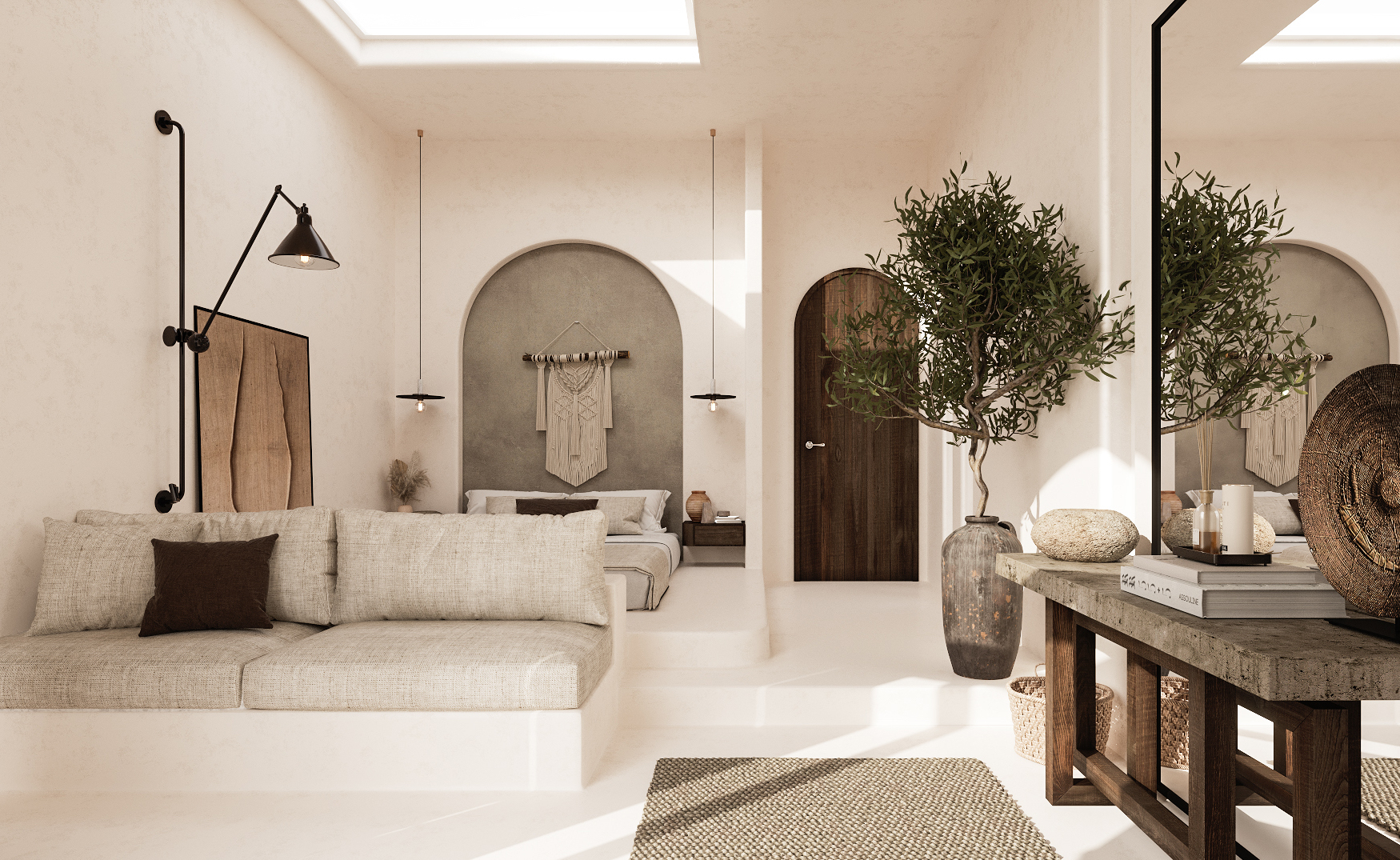 With a plan that opens up to the field, the spaces of these headquarters bask in natural daylight - and not just by opening up the windows. "Natural light is allowed through tight openings on the side of the building which is subjected to the most heat, to make sure that the environment indoors remains pleasant," Ammar says. On the opposing side, openings are angled to trap cold breeze from exiting, further enhancing the workplace experience by planning for wind circulation. Skylights are added for that dramatic brightness, while a bamboo shed opens up to allow palm trees to flourish and flow.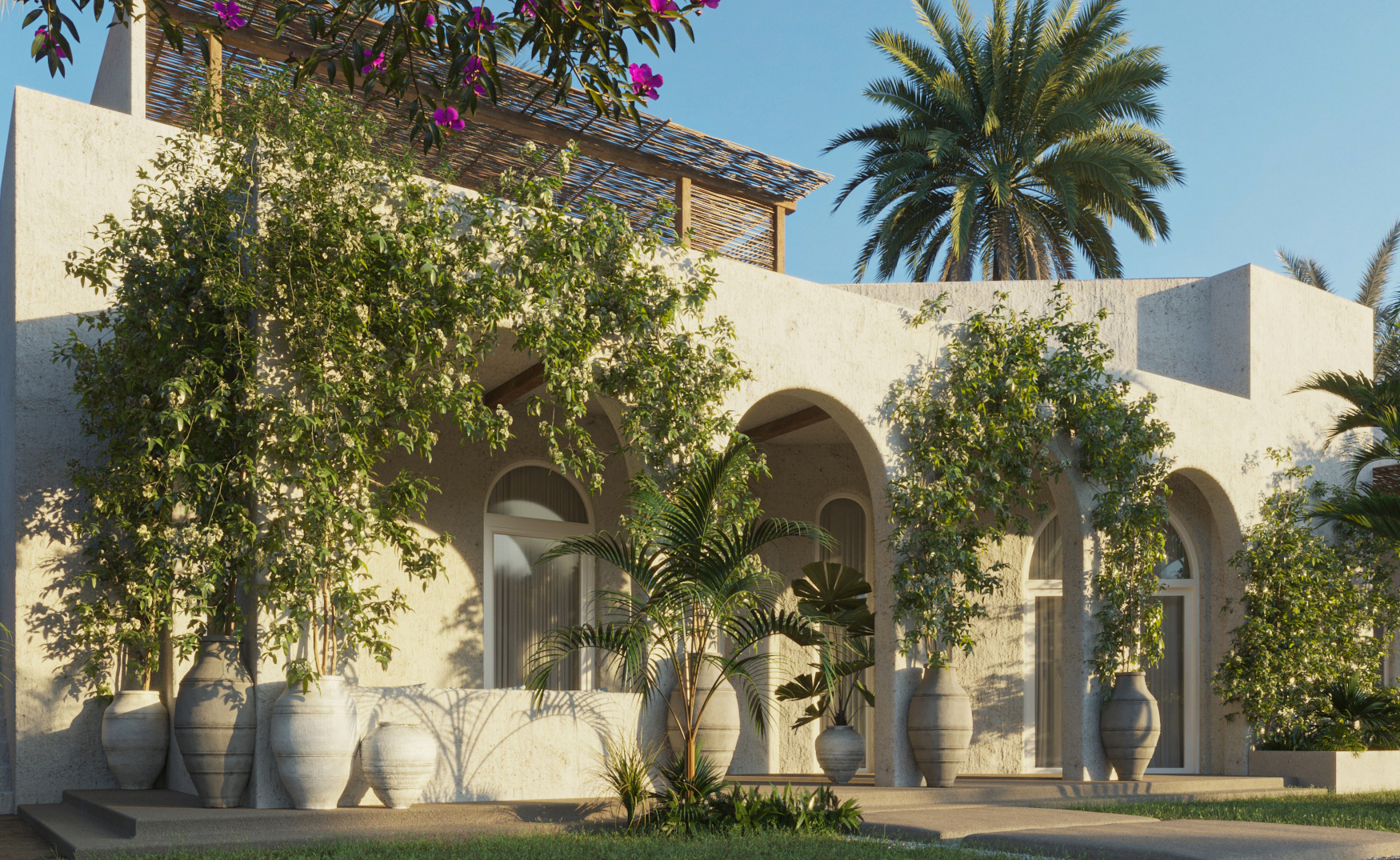 "Here the building is the view, it blends in with the lush landscape and makes use of the available irrigation water," Ammar adds. The new headquarters act as an escape from the city to the employees and owners of the private berries farm. The designers brought the rawness of the surroundings to the indoors with cement finishes on the walls and natural wood applied to furniture at every opportunity to maintain that barn-farm look with organic aesthetics, while the exporting company gets to maintain their processes while being deep in their berry fields.