Whether you're hooked or flying solo, here are some bedroom thoughts that indulge in decorative fantasies.
Yes, it's that day of the year again and the colour red, along with its flamboyant variants, is completely taking over our feeds. You're probably being showered with convincing travel lists that offer last minute romantic getaways or maybe intimate dining spots to indulge on Valentine's Day. But at SceneHome, we believe in… well, home sweet home. Valentine's Day decorations don't have to be cliche; you can avoid the hearts and flowers and celebrate the season of love in a stylish way, while adding a romantic zing through textures and soothing colours that make a space personal…
ENLIGHTEN
Set a Soft Tone With Subtle Lighting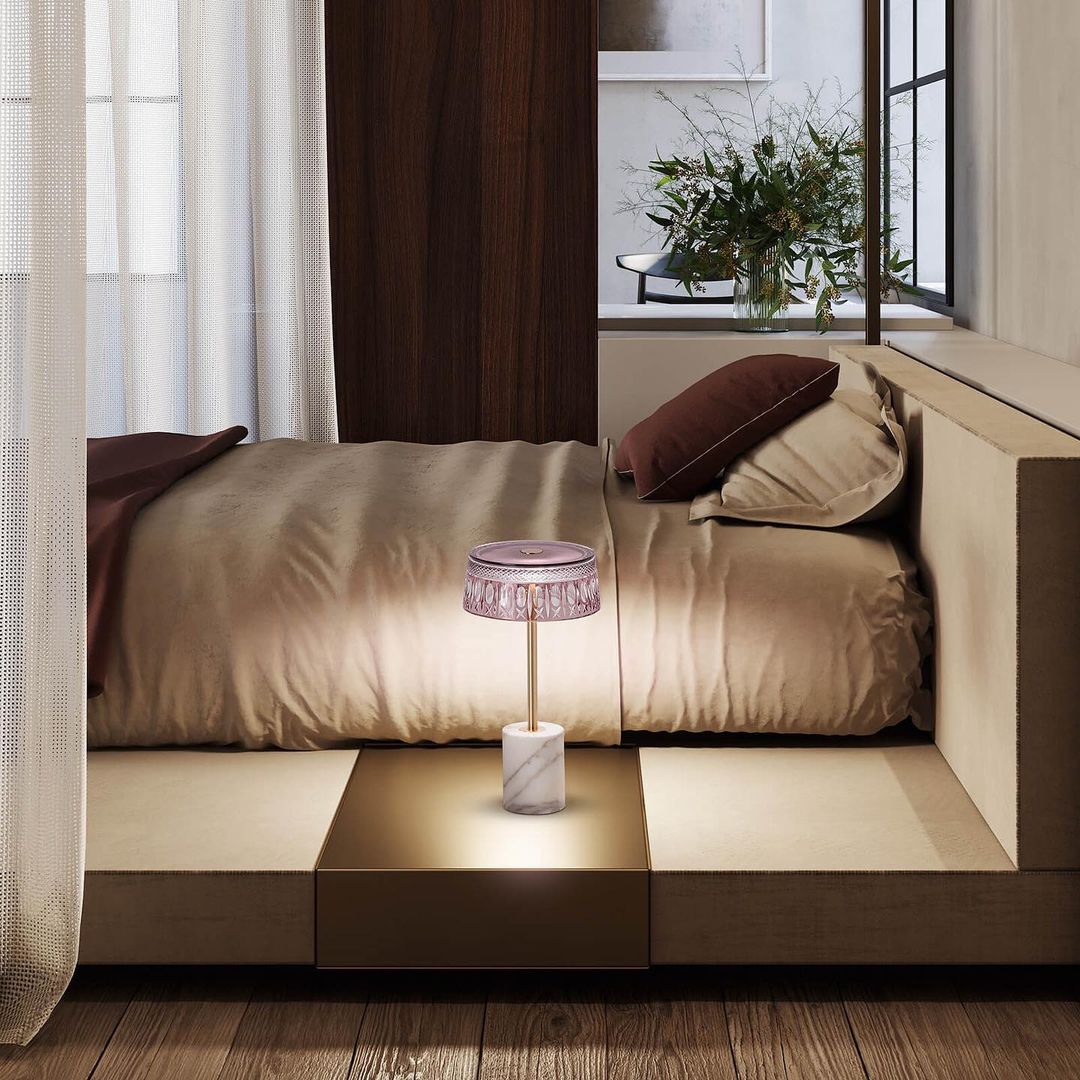 Lighting holds all the power in interior design; it instantly sets the tone. On Valentine's Day you're looking for a dim glow, an intimate nightstand lamp that can illuminate the space without being overwhelming. This example by Cairo-based lighting design studio, Enlighten, serves as a great example.
POSÉ
Create a Zesty Atmosphere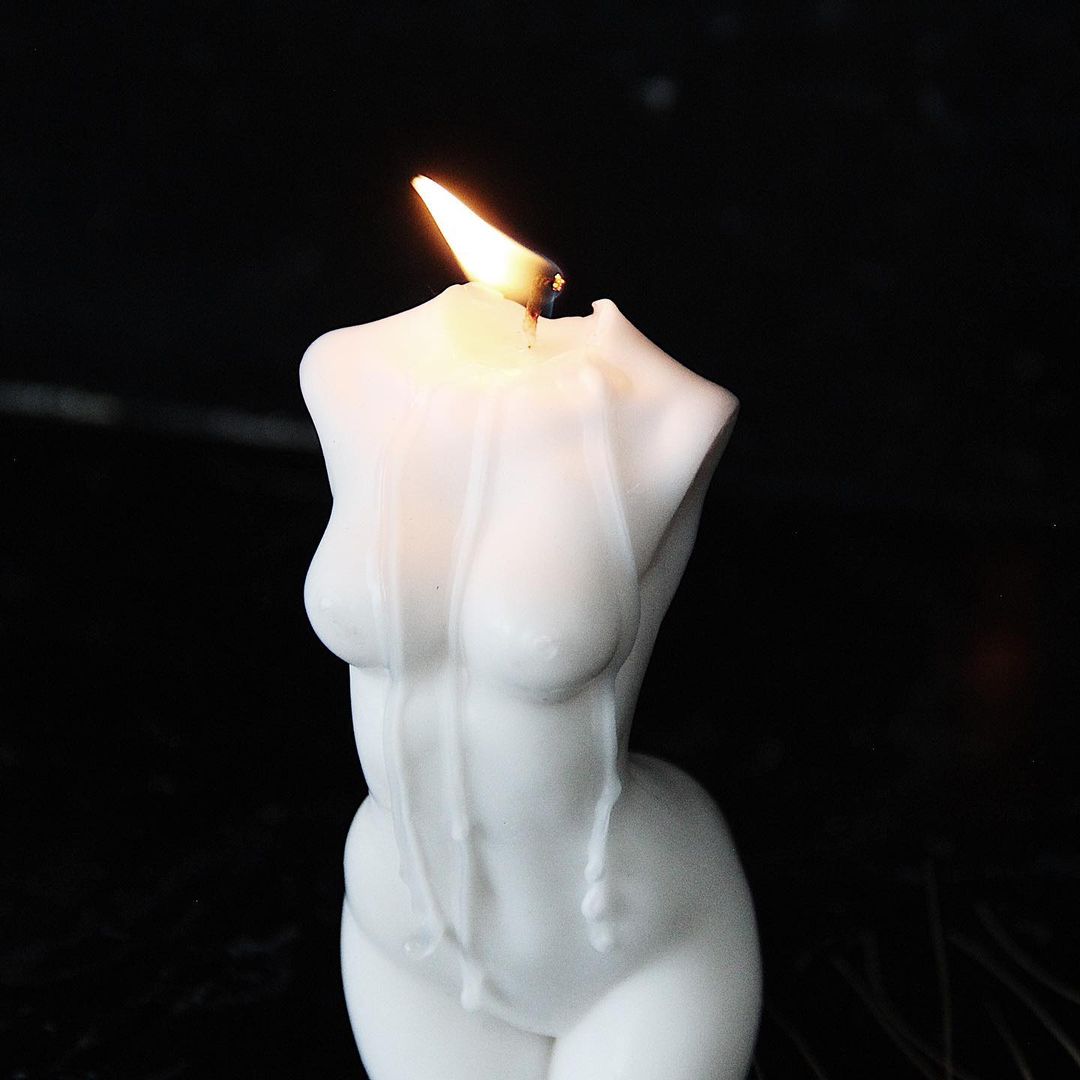 Nothing can instantly lift a mood like a candle. Posé's 'Melting Queen' evokes intimacy and is poised to highlight your partner's pulchritude.
DESIGN EMPORIUM
Gaze at Your Exotic Fantasies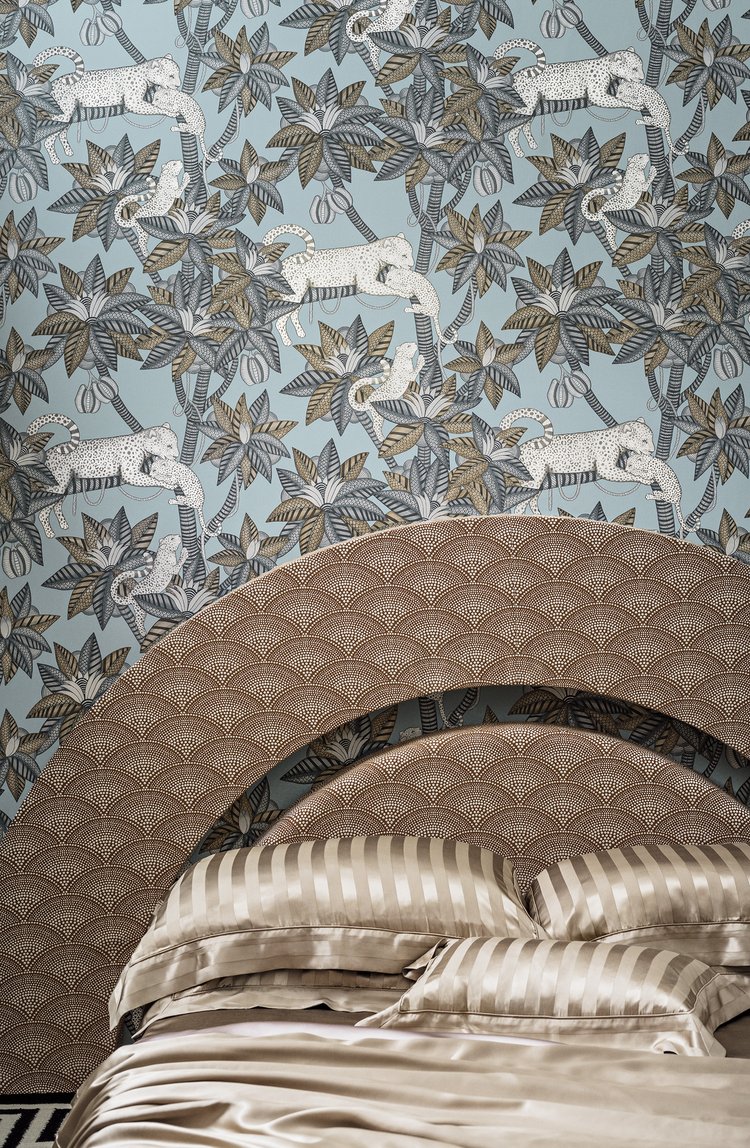 If you need to escape and channel your fantasies through a tropical print that evokes exotic destinations, this print from British Design House Cole & Son's latest collection 'The Gardens' provides just that. A contemporary foliage and floral visual that will have you gazing in romantic wonder for hours.
ONE TRUE FIND
Put Your Feet Up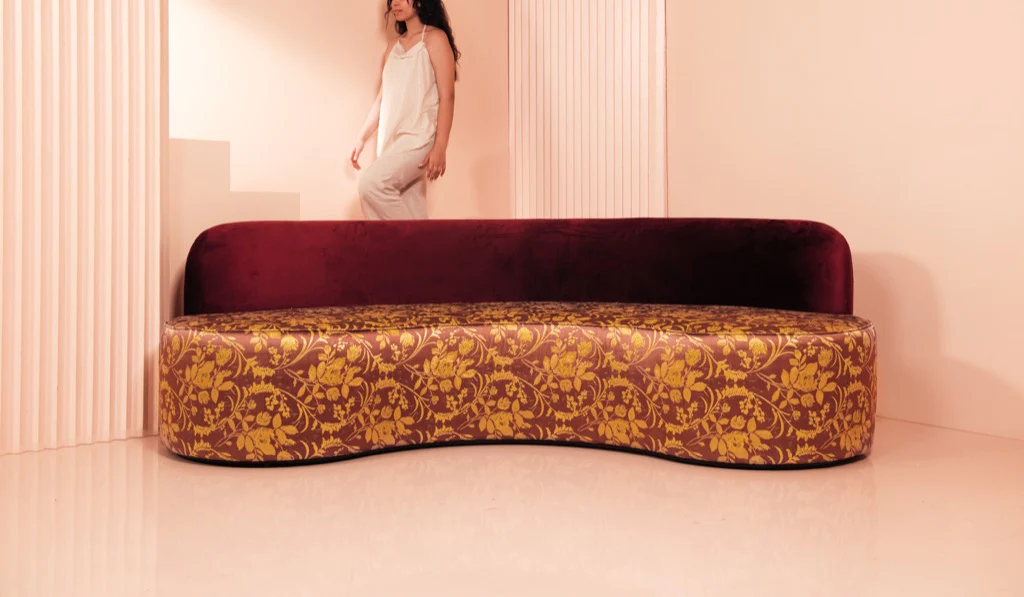 While the bed is the centre of the room, you'll still need a variety of seating options. The 'Forbidden Love' couch by One True Find sits nicely within the romantic scheme, being covered in win red and floral embroidery. Subtly voluptuous, it could be used in a curated corner for conversation.
TAM GALLERY
Spell It Out With Art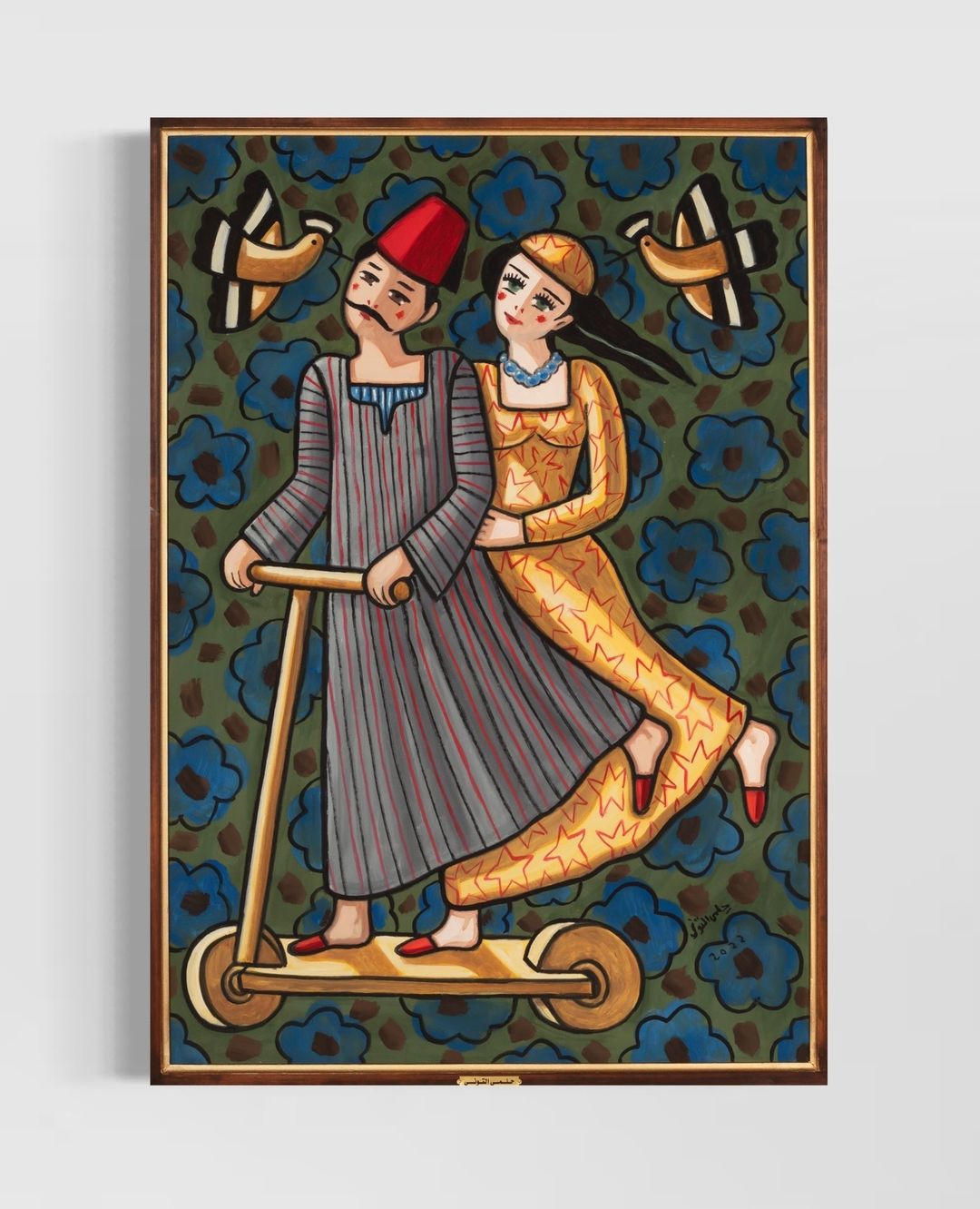 Framed art that spells out romance can allow you to celebrate the season without committing to it permanently. You could introduce pictures of places you've been, a quote, or even the album cover you both love, or maybe a bespoke artwork, such as this oil painting by artist Helmi El Touni.
PLUME
Bring the Hotel Feeling Home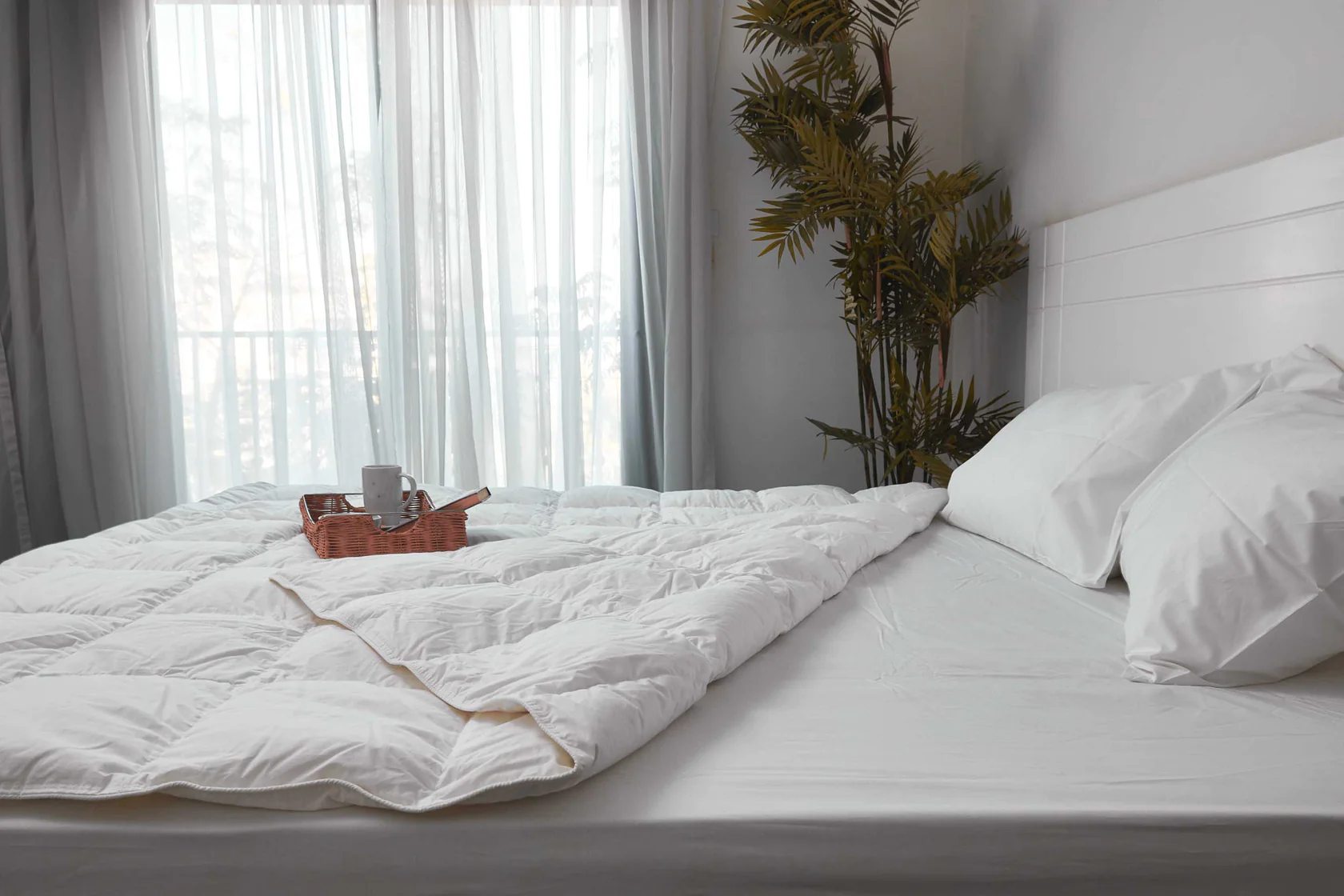 Instead of going on a luxurious weekend getaway, why don't you bring it home? Since the most unique aspect of staying at a luxury hotel is just how soft the beds are, you can have the same crisp white linen with the fluffy duvets from Plume.
CATFISH
Reflect & Add Depth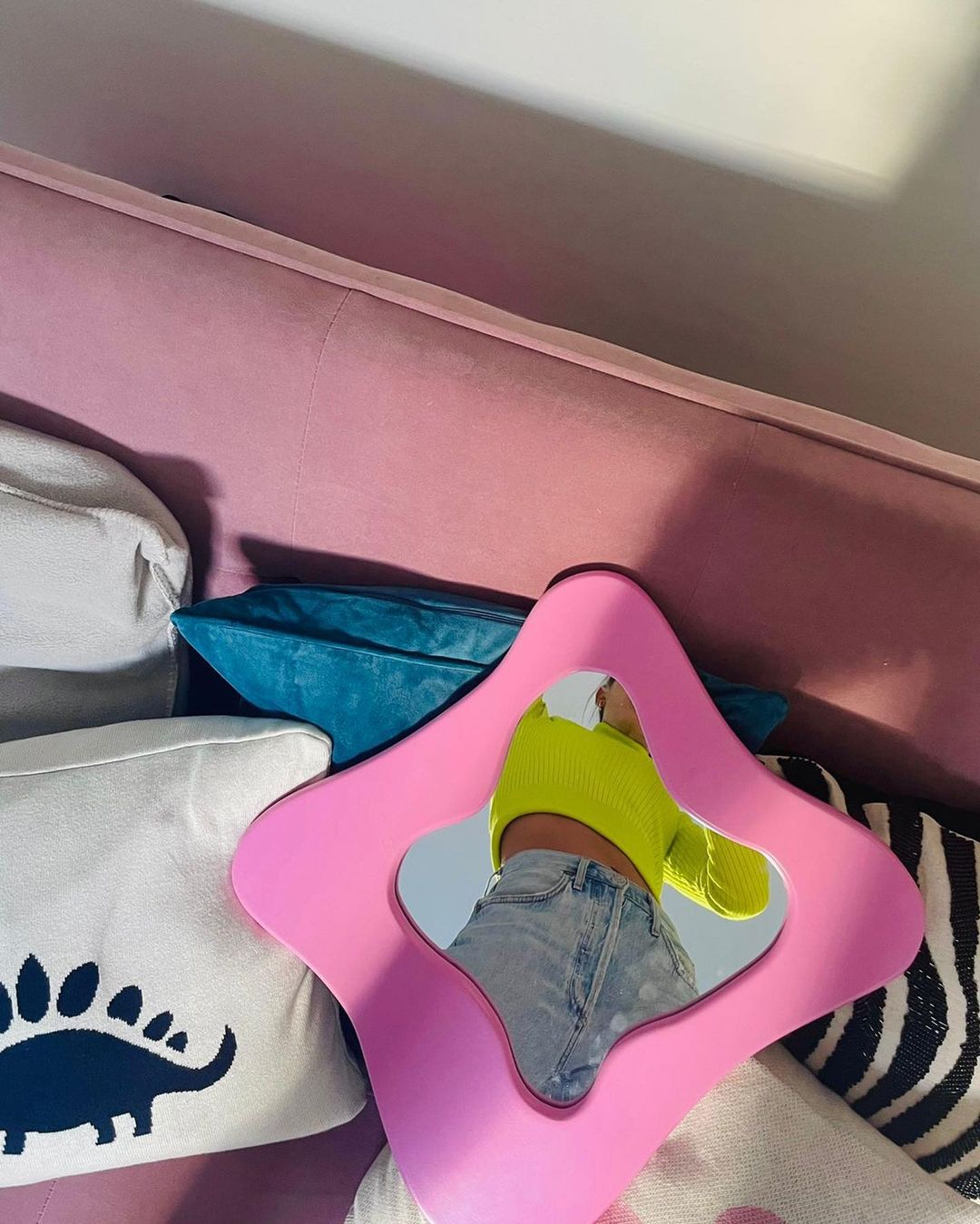 So, you've set the soft lights and lit up the candles. Mirrors can add a completely additional dimension to the scene you've curated. Local brand Catfish's mirrors and mini-mirrors are cute and curvy, you may even not notice that it's there, until you do and that's when you'll realise that adding a mirror to a romantic setting was a great idea.
AUGUST
Be Red But Classy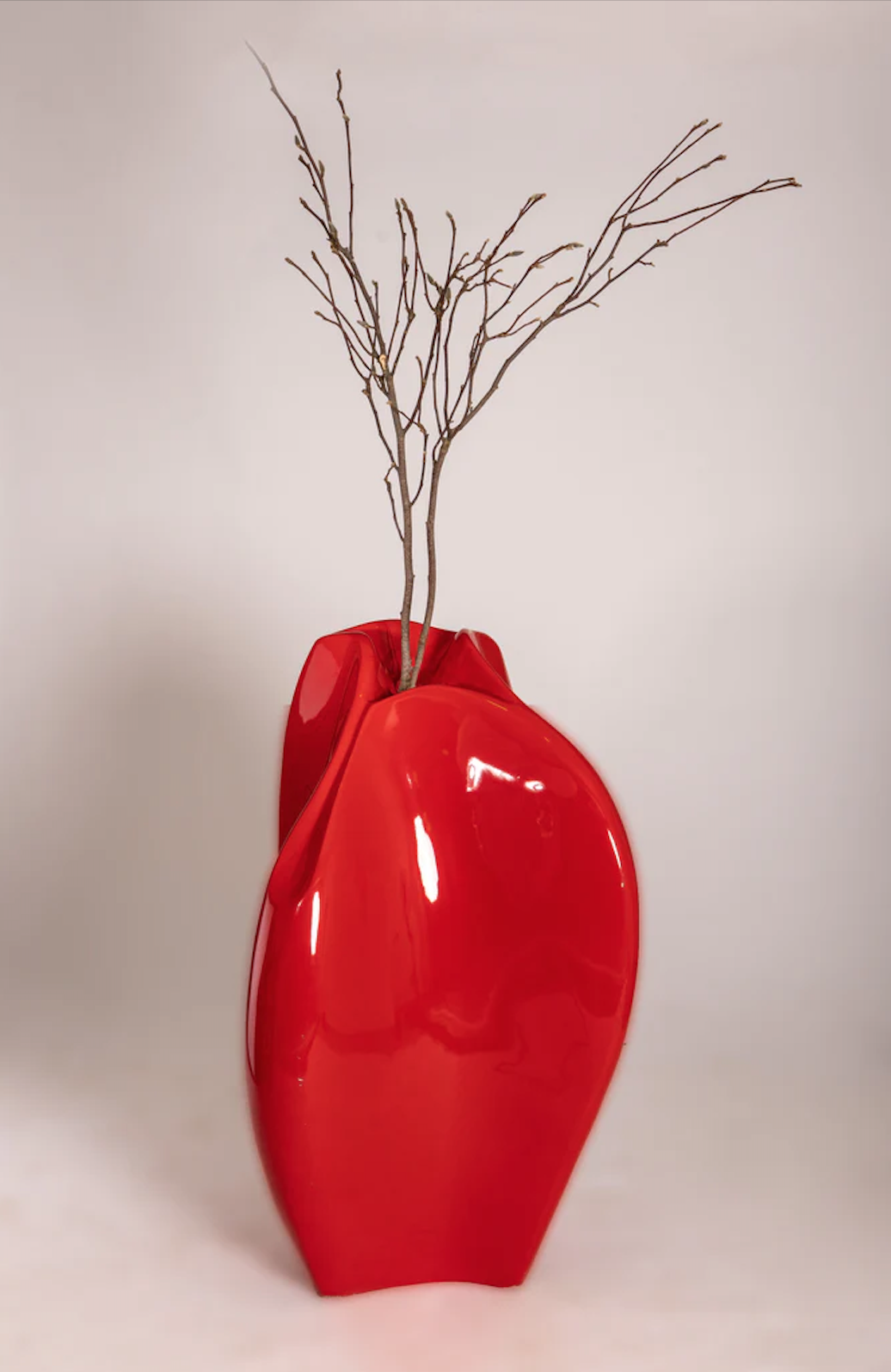 Among the many shades of red, none emits the bright brilliance of scarlet. Going all out with the colour may feel magical, but it's about what the colour is applied to. The 'Red Love Pot' by August has all the contemporary forms for it to fit those seeking balanced decorations.
EKLEGO
Give Your Queen Bed a Crown to Fit
One of the elements that makes a bed the focal point of the room is its headboard. They don't just provide comfort when the inevitable head bump happens, but they also provide a backdrop to all the room's shenanigans. The Ramlah headboard by Eklego Design Studio is comfortably textured and provides a form that's easy on the eye.
FOR THE PEOPLE
Seasonal Motifs are a Must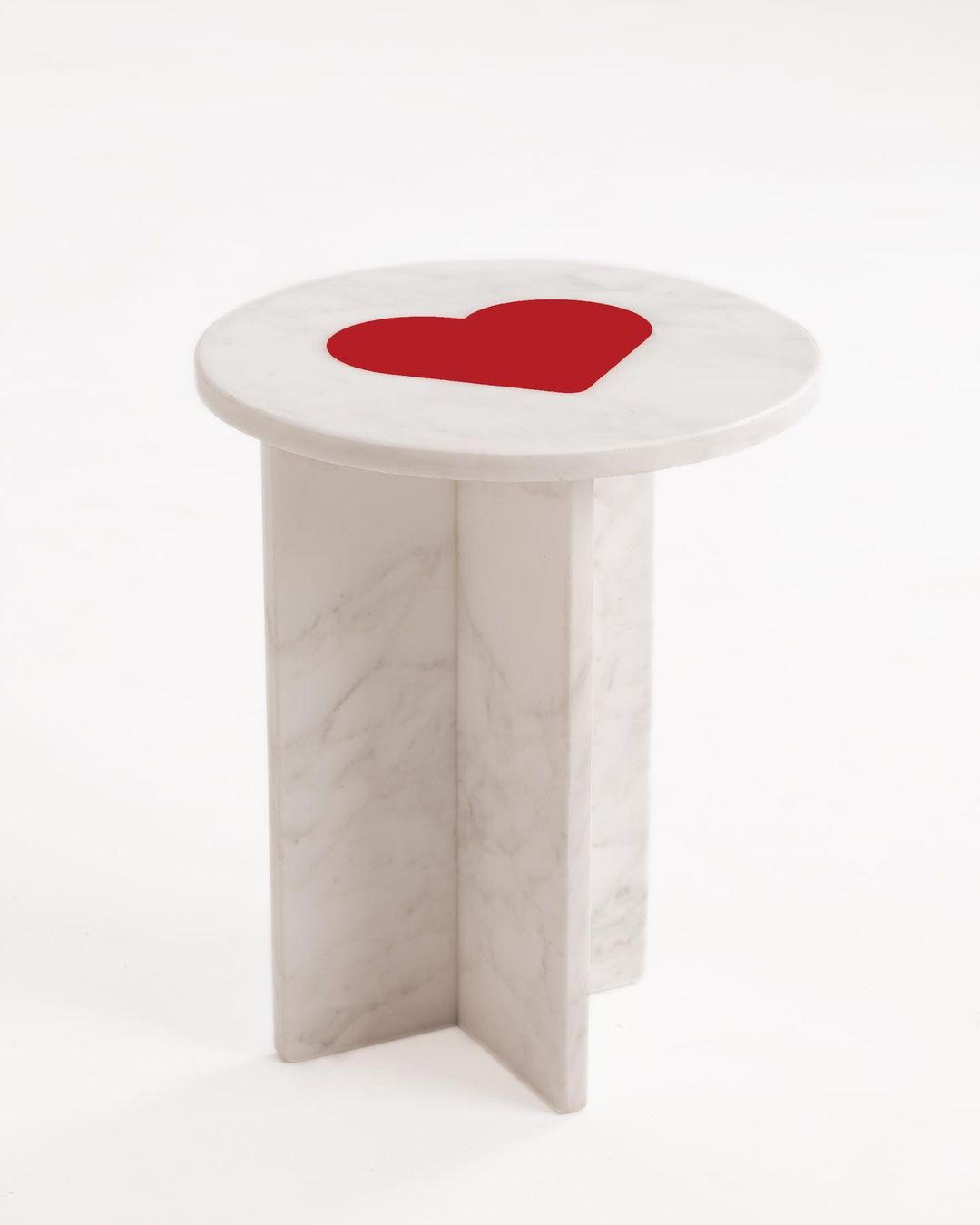 Hearts are one of those motifs that are constantly overused, but given that it is the season of love it's a must. That said, less is more. The 'Love & Light' table by For The People can be used as a bedside table. The motif is intimate, possibly tacky, but so what? It's your bedroom, express yourself.
INCA & CO.
Cushion With Romance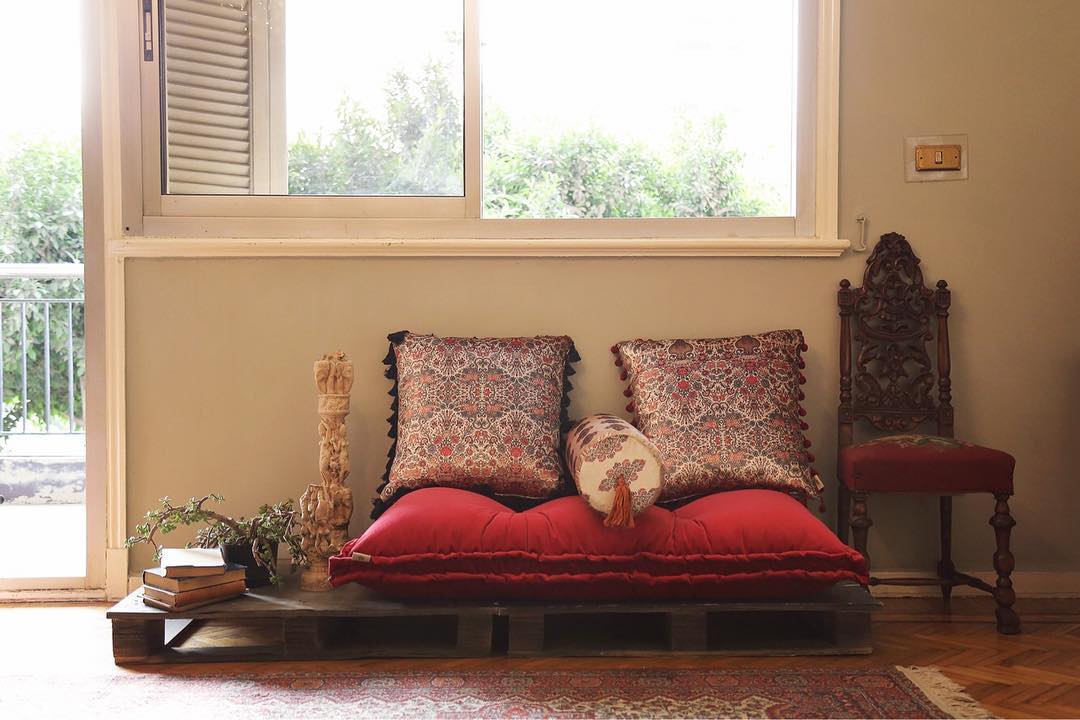 The easiest way to update your interior is to simply switch out cushions. Roses might be a classic choice for Valentine's Day, but a more timeless option would be a colour palette without overdone and outdated motifs. Inca & Co.'s cushions provide designs incorporating diverse textures with frills for added romance.
MALAIKA
Dress Up Your Bed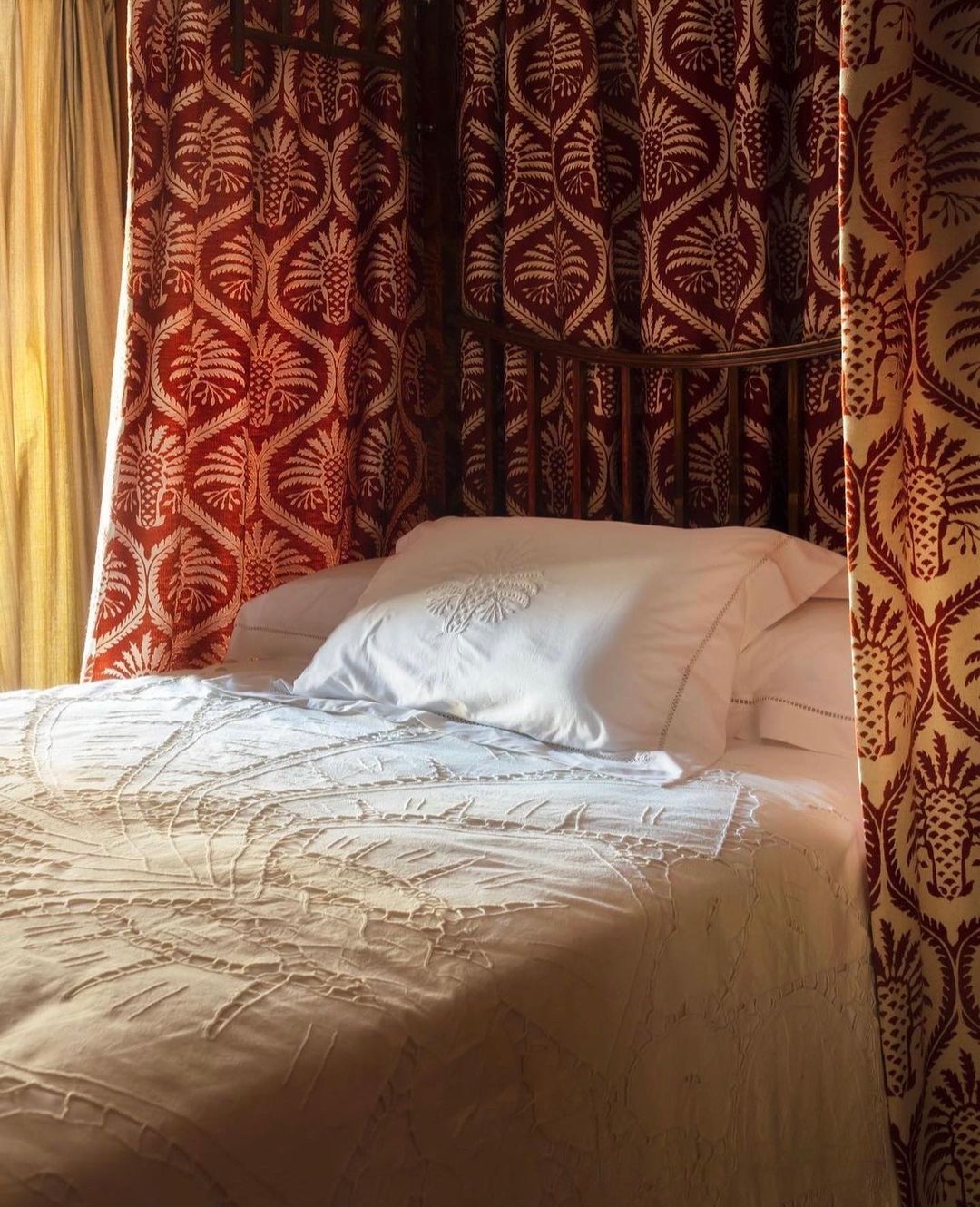 Bed coverings take up most of your bedroom, which means that knowing how to dress your bed can prove to be quite helpful. Enclose the bed canopy frames with light fabrics for an added sense of privacy. A feat which homegrown brand Malaika Linens excel at.
SCENTI
Complete The Sensorial Experience with Scents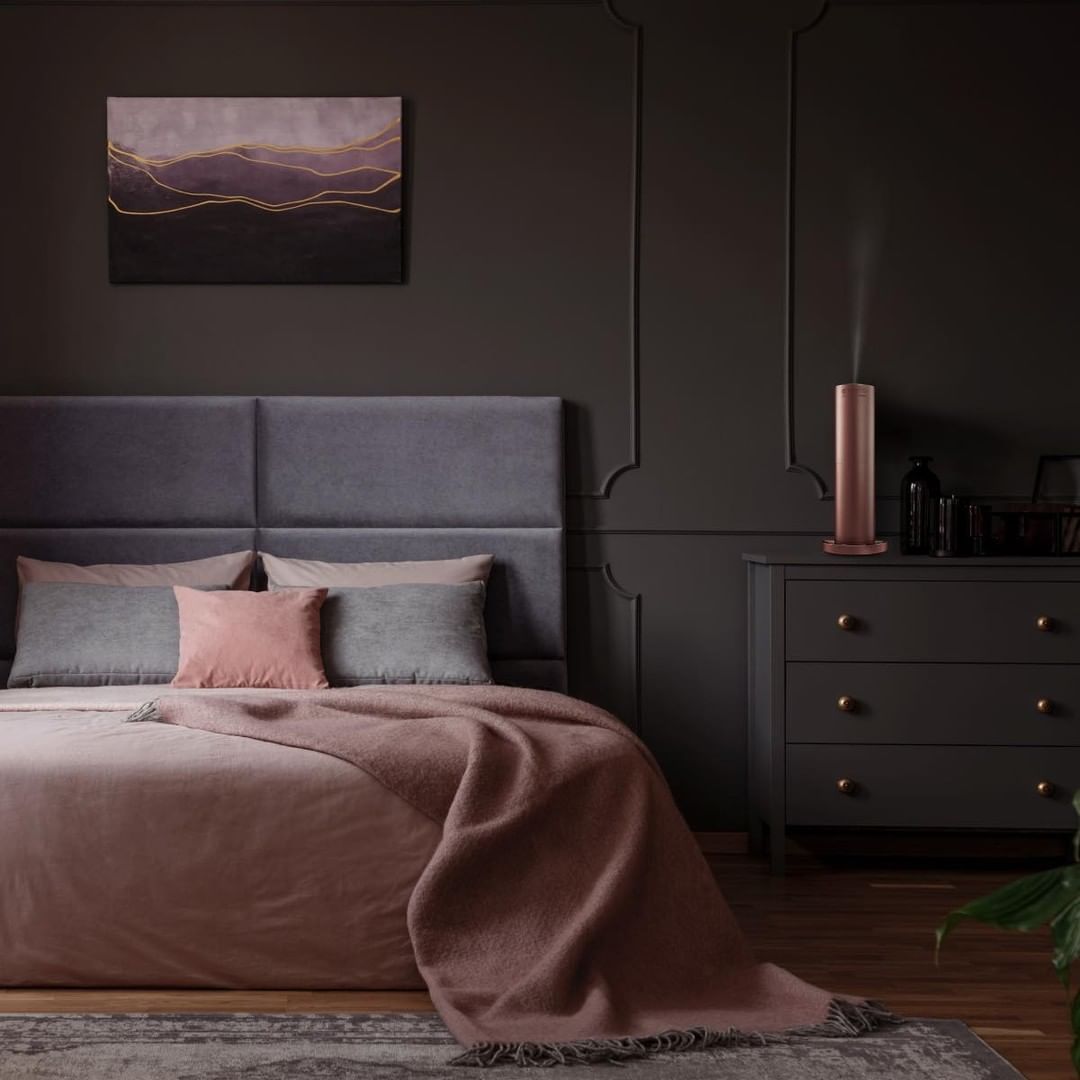 Complete the sensorial night with scents. Egyptian company, Scenti, presents aromatherapy seamlessly through their sleek design. With a range of diffusers, you can simply pick out the scent that best represents you and your partner and enjoy.