This house in Almaza Bay was made for the chill at heart. We speak with Hala Saleh, founder of award-winning studio 'The Design Firm Plus', about how she crafted a space so mellow that it got featured
Recently featured on Architectural Digest, this dreamy house in Almaza Bay was designed by Hala Saleh, founder of award-winning studio 'The Design Firm Plus'. Its mellow sorbet walls exude Mediterranean serenity and provide a charming architectural flow to the interior.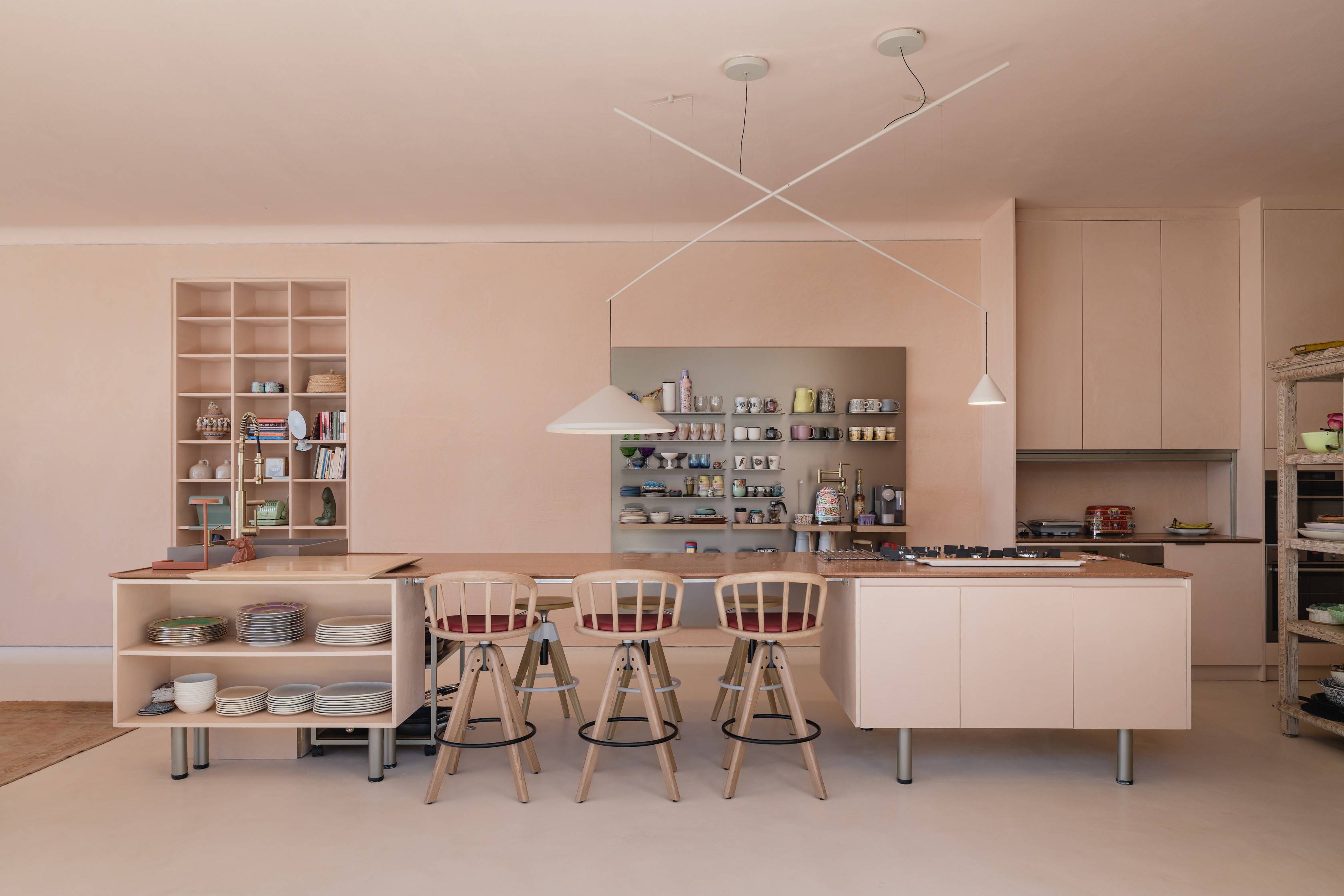 "The habitat draws from the transparency of the bay's crystal waters," Saleh tells #SceneHome. "The ceiling frames the sky and the flooring blends with the sandy outdoors." By design, users glide through the living quarters, partial doors and tranquil courtyard in a truly unbounded experience. "The open plan offers a continuous line of sight between any point in the interior and the exterior, and vice versa."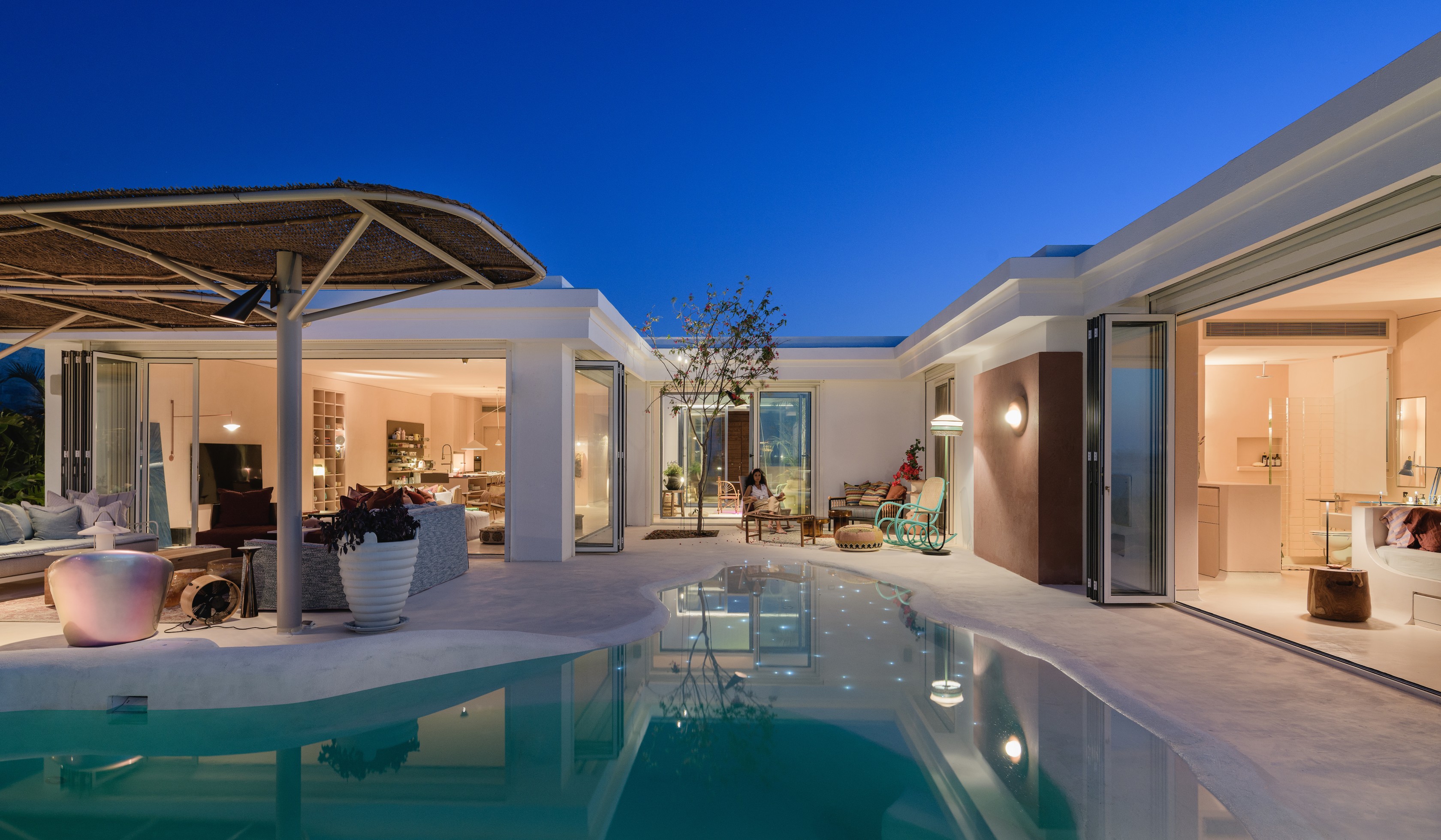 Saleh's use of handcrafted finishes keeps the house from being too formal. Instead, it offers a friendly laid-back vibe through imperfections that are, in a way, human. Neo-cement envelopes the indoor surfaces, fixtures and built-in furniture in soft curvatures that extend to the outdoor roaming pool which is designed to resemble a sandy pond. "It's an organic setting that calls for walking barefoot throughout the space, a space that breathes," Saleh nonchalantly explains.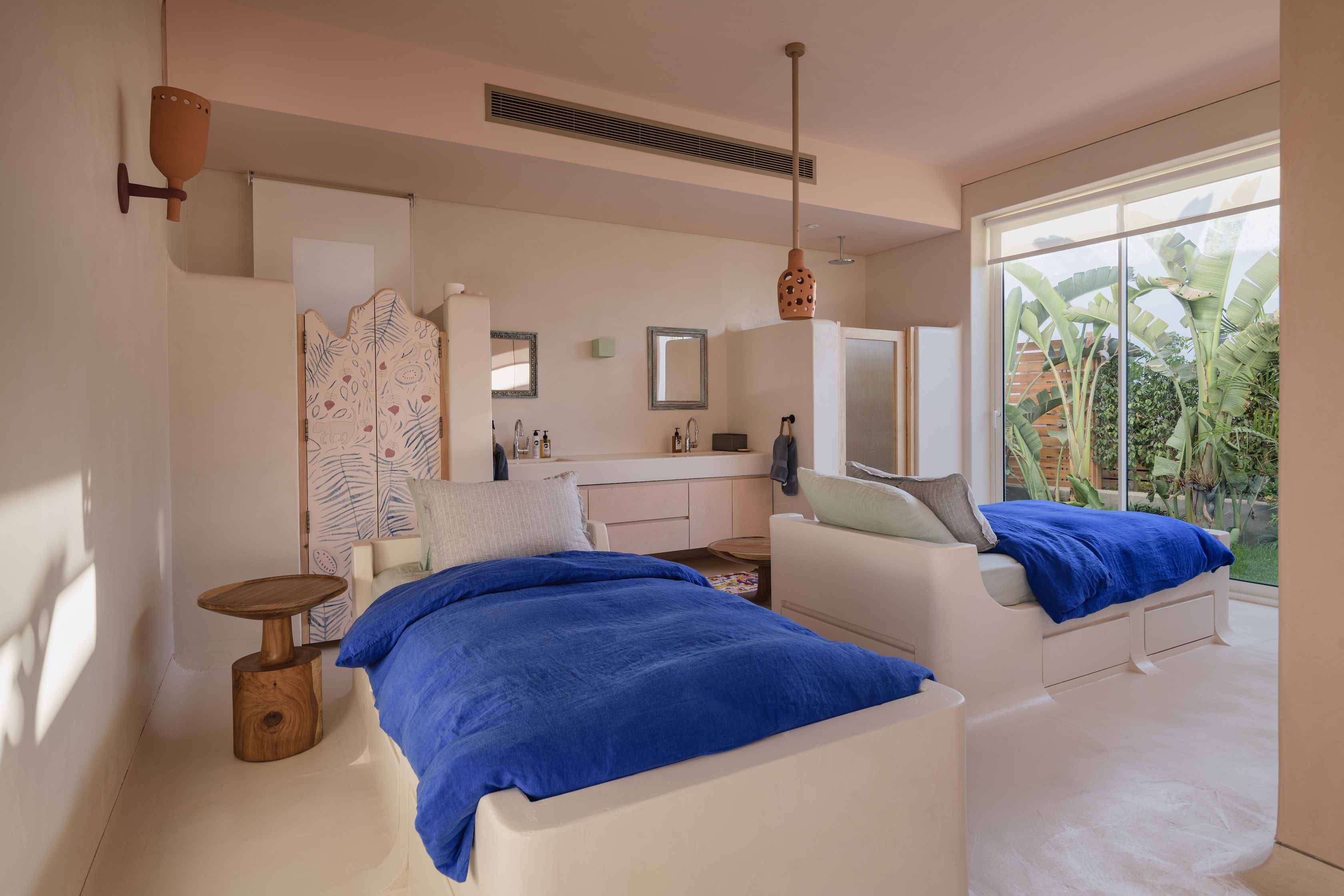 Flanked by towering flora, retractable glass doors erase the divide between the naturally ventilated multi-functional spaces. A living room cocoons into a bedroom, while back-to-back seating arrangements bridge the indoor and outdoor zones. "The spaces' modularity accommodates cozy setups or large gatherings," Saleh adds.
In balance with its immediate context, the interior features embroidered doors unique to each individual room's character. Arabic calligraphy centres the muted pastel walls in homage to Moorish architecture - an Arab Andalusian style - giving the design a subtle North African identity that complements its elevated, soothing view of the Mediterranean.